Yesterday morning Brad washed his car before heading off to work.  The girls joined right in because their car was dirty, too.  It's amazing how much fun one little water hose can create for 2 little maniacs!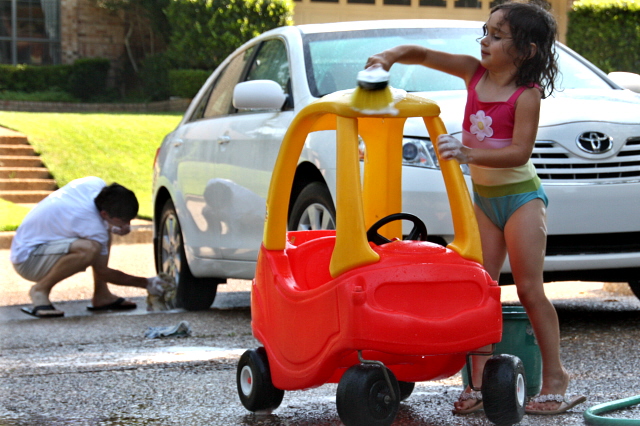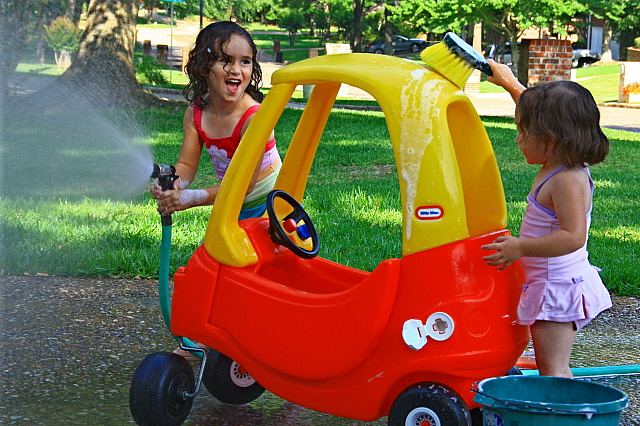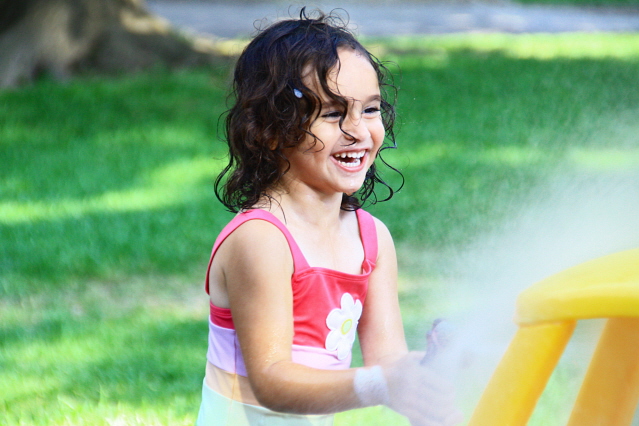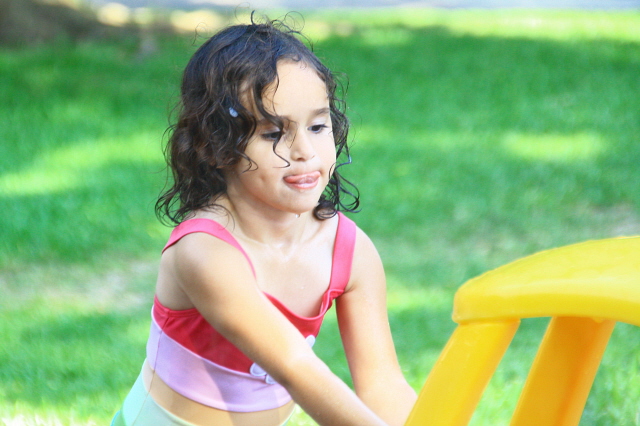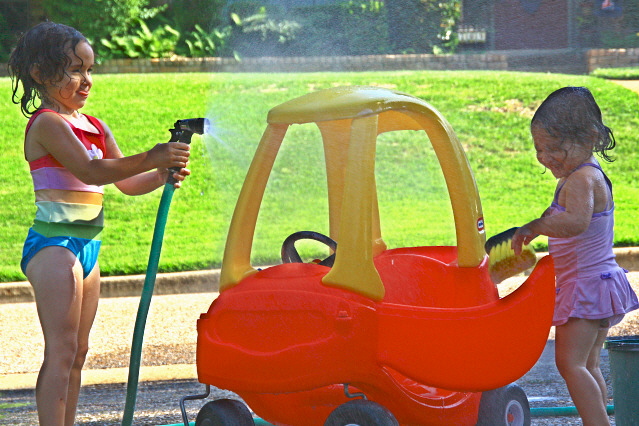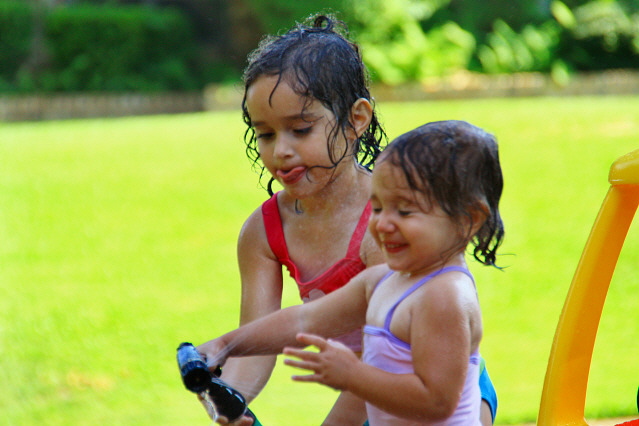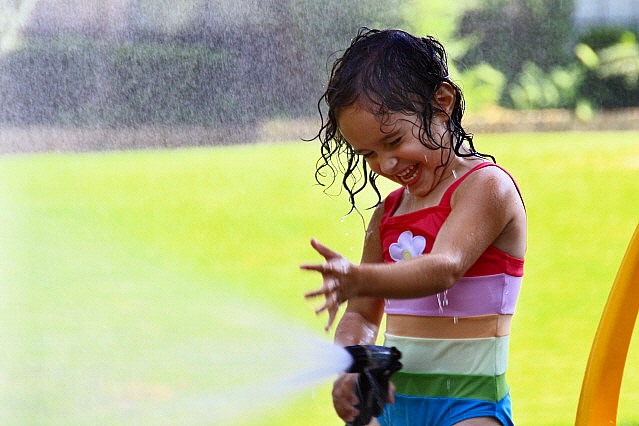 My pretty little maniac!  She's wild, she's giggly, she's so much fun!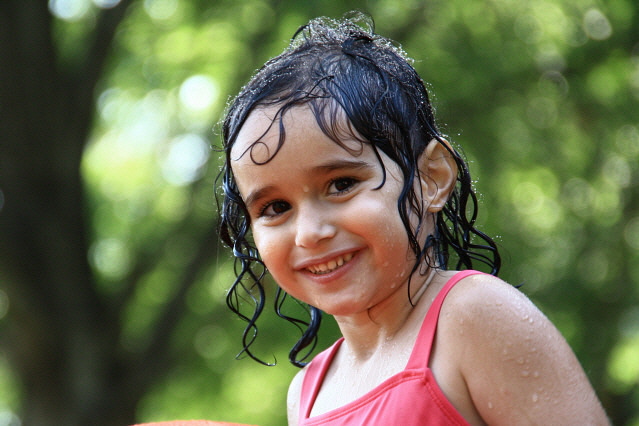 Do you know that I could just eat that little face?  Those sweet little eyes make me melt!
"Can I wash you cah, Mama?"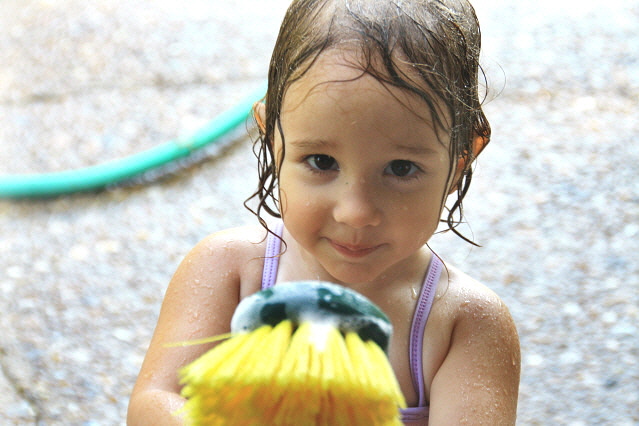 And what was Preston doing while the girls were giggling and squealing in the water?  He was drying Daddy's car off.  Not exactly willingly, but he did a great job.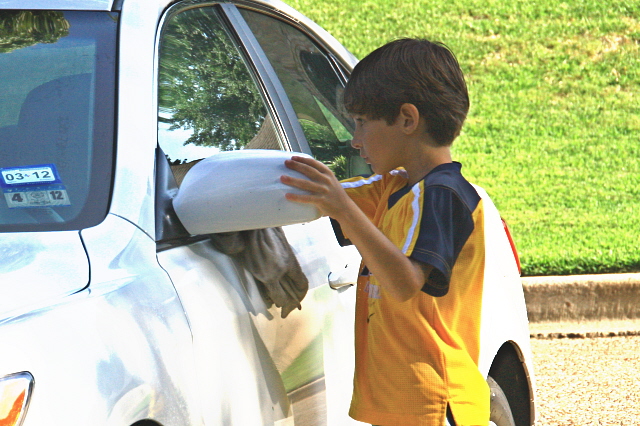 Later we went to Brad's parents' house for some fun in the sun.  It was the first day we had been in the pool since last year, and George (Brad's dad) has worked all week getting the water ready for us.  It was a PERFECT day with family!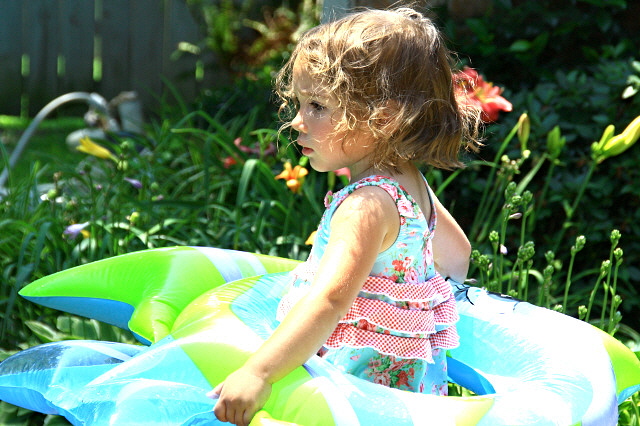 "Look, Mama!  I put my goggles on all by myself!"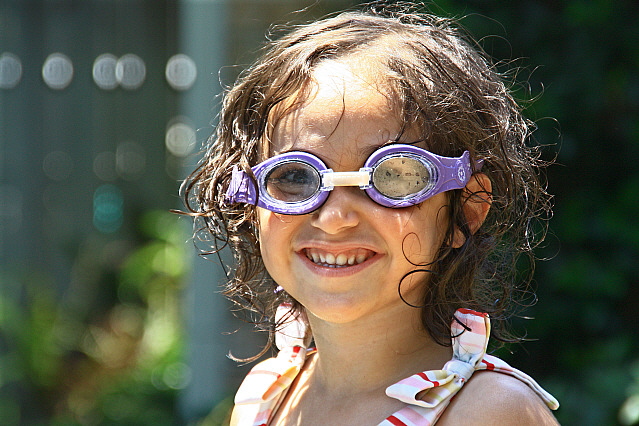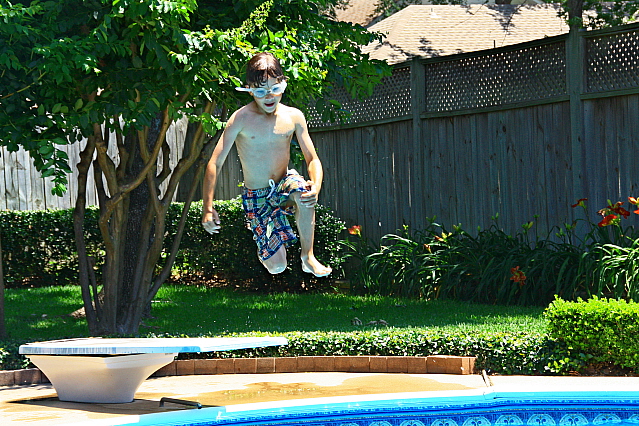 My sweet niece, Claire, spent her time teaching my girls to swim.  They LOVE her!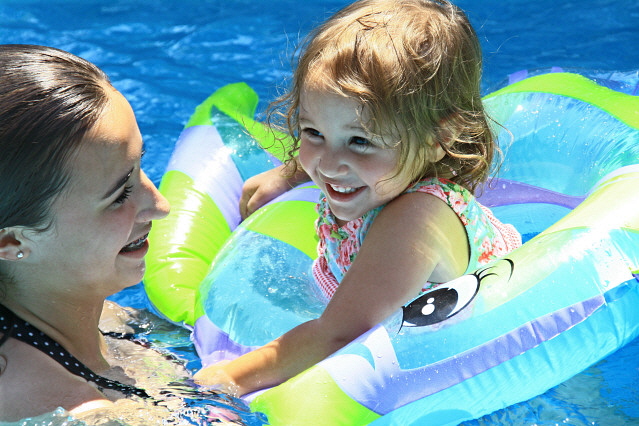 Preston LOVES his cousin Garrett!  They have a blast together…being goofy, hanging out, playing sports and chess (Garrett taught Preston how to play chess.  I have no idea how to play chess…or sports for that matter.)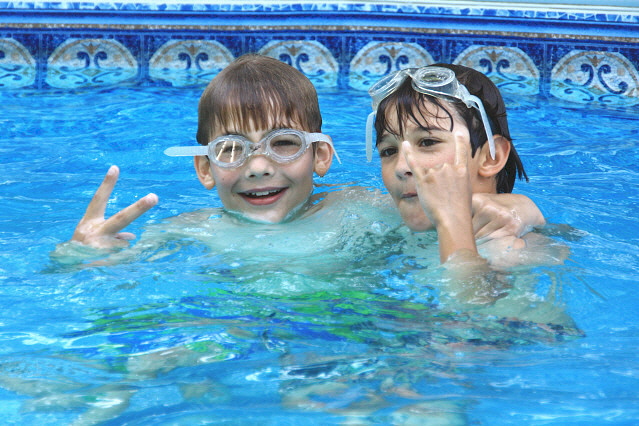 There was always someone lounging in the hammock.  I took a LONG nap in it, and it was wonderful!  This is my beautiful niece, Tayler.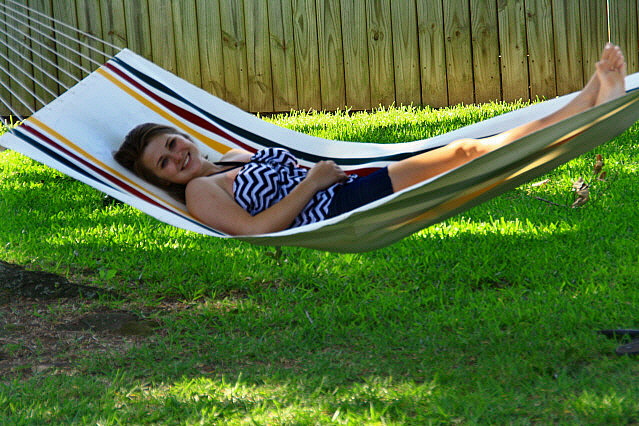 My tired little man after a long day in the sun.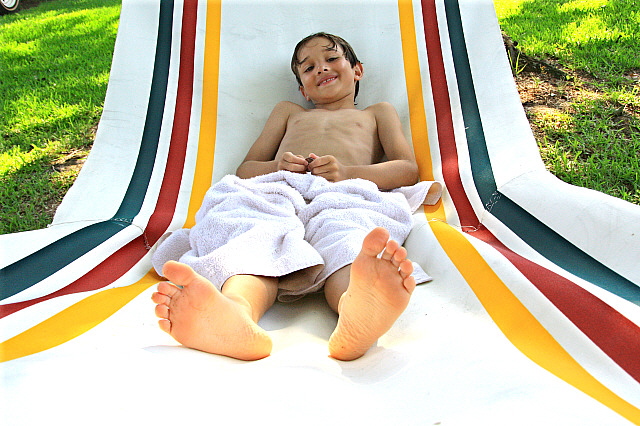 What a wonderful was to start the weekend…and the summer.
We're so blessed to be able to spend time regularly with our family.  We're so blessed to be able to enjoy freedom, to live in this great nation, to be able to worship the Lord freely, to be able to attend church and school, to have choices and rights.
I am thankful for all the men and women who have BRAVELY given us this freedom.  I'm especially grateful for my little brother!  I'm proud of you for serving our country for 8 years!  Thank you, Taylor, and to all who have given their time, their freedom, their family, their lives to allow us to have moments like these.  Thank you for your service and dedication!  Happy Memorial Day!
.