We had such a wonderful, busy Thanksgiving.  It would take me a month to post all of the pics, so I am going to have to be selective, or I will be posting Thanksgiving pics until Christmas.  We spent a great deal of time traveling, but we got to see so much family.
Our first stop was to visit Brad's grandmother.  We love MawMaw!  She is as quick as a whip and doesn't forget a single detail.  It amazes me.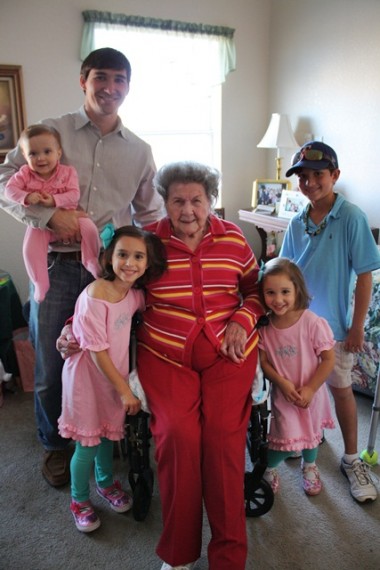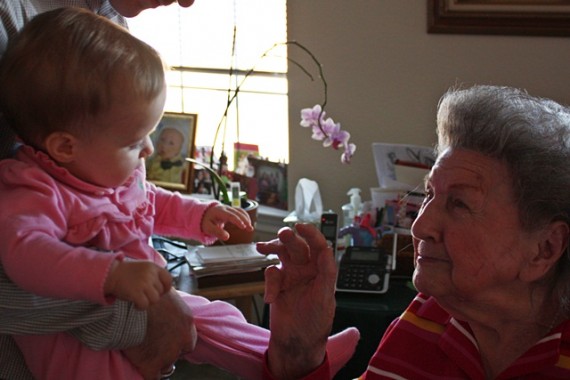 Our next stop was Oklahoma, to meet the sweetest little thing in the world!
Meet the newest addition to our family, the third baby girl born in our family in 2012, Miss Brinley Elise.  I love my sweet niece already!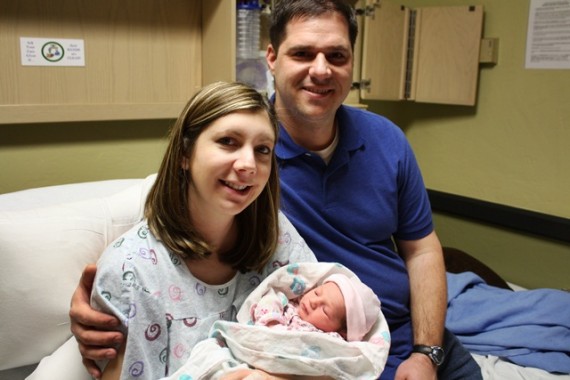 I would take her in a heartbeat!  I don't think anyone would notice.  Brad might meet me with a little bit of resistance.  Just a little.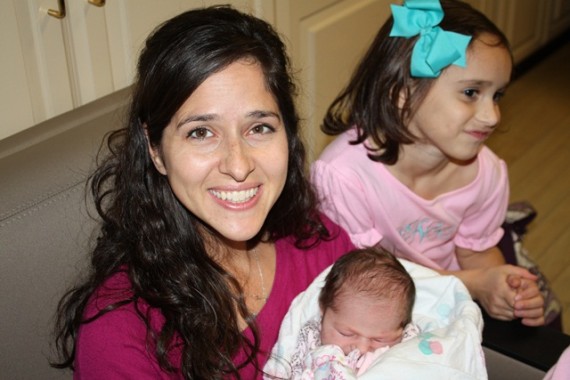 Would you just look at that big 10 month old baby girl!  She looks like Georgia the GIANT next to little Brinley.  (a 14 pound 10 month old giant!)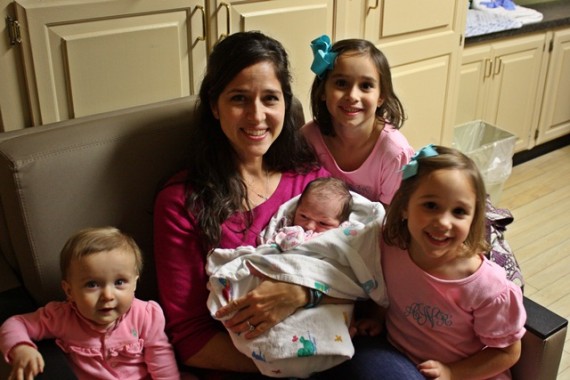 Papa and AnnaLeigh holding sweet Brinley.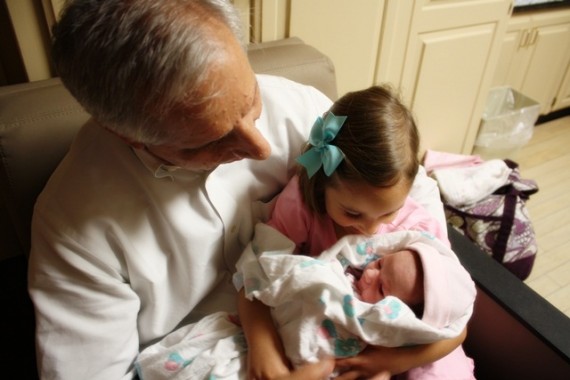 AnnaLeigh and Brinley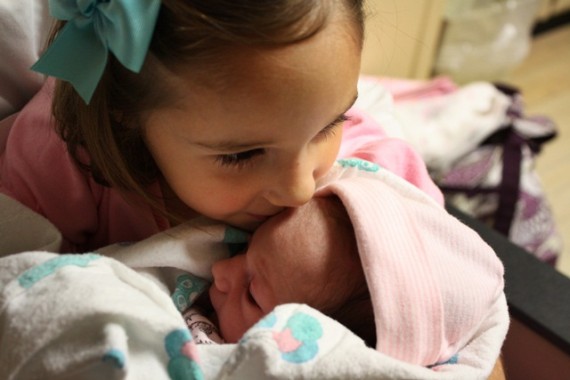 Lilly Katherine loving on sweet Brinley.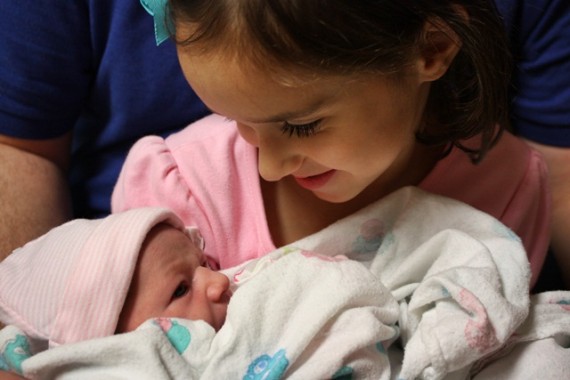 This is Kelly's precious mother.  Brinley is her maiden name, so baby Brinley is named after her grandmother.  She has loved our kids, and now she will get to love on this sweet little pink bundle.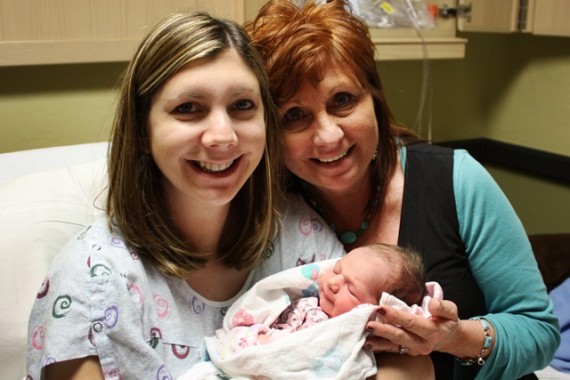 Brinley is my brother's first baby, and she already has him wrapped around her little finger!  He loves this baby (his little TWIN) so much, and I know he will be the best daddy ever!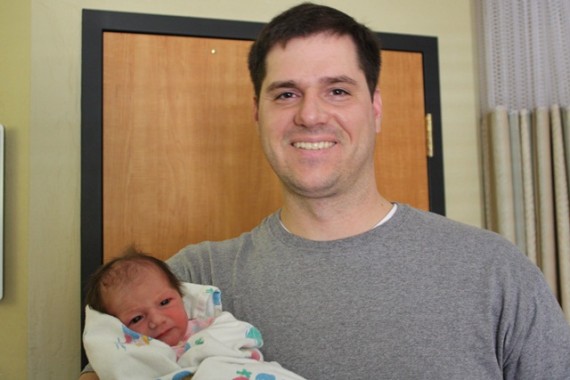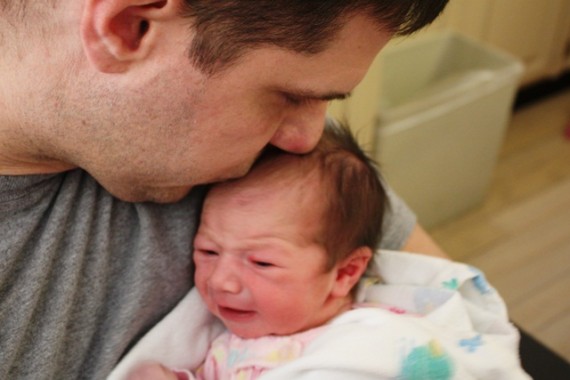 The kids and I made Uncle Taylor and Aunt Kelly some cookies.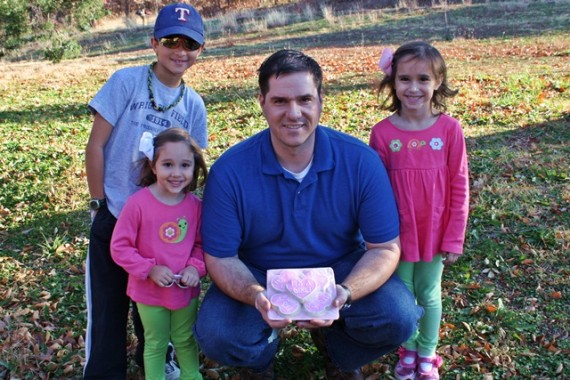 Most of them said "It's a girl" except this one.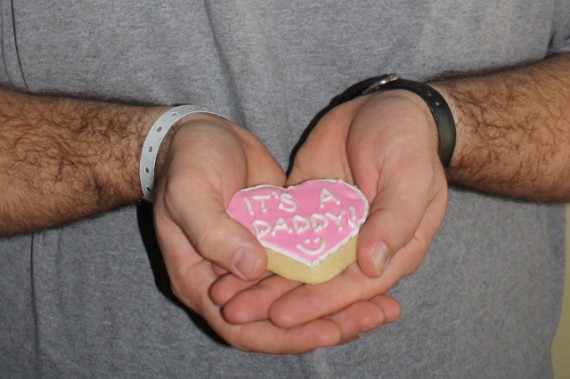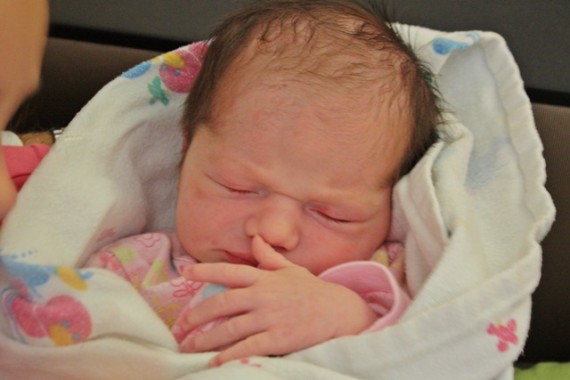 Sweet Brinley, we love you and we can't wait to see you again!  You have wonderful parents that love you so much!  We pray that you will continue to be healthy and perfect.
Thank you Lord, for this precious little blessing!  Thank you for choosing the perfect little lady for Taylor and Kelly.  I pray that Kelly will love and lead this baby with her humble heart and her quiet, gentle spirit.  I pray that Taylor and Kelly will teach her their compassion and love for all living things.  Please draw her to you and give her the desire to seek and love you.  As she grows, please give Brinley wisdom and discernment, and help her to know that she is so greatly loved by so many.  Thank you for Kelly and Taylor and please give them rest and allow them to soak up and enjoy every priceless moment.  Thank you Lord for such a special, precious gift!
"This is what the Lord says—
    your Redeemer, who formed you in the womb:
I am the Lord,
who has made all things,
who alone stretched out the heavens,
who spread out the earth by myself,"   
-Isaiah 44:24
-kate
.