October 19, 2013 By Kate 3 Comments
Today was not a day that I am proud of.
I have these days, oh, about once a month, and I simply can NOT say anything nice.  To anyone!  I have no patience with my kids.  I sound like Debbie downer when my friends casually ask how I am doing.  They expect the normal "fine, thanks," not "well let me tell you…"
It's Friday night, and I am in my pjs, in bed, with all 4 maniacs in bed…at 7:59!
That's right, 7:59!
That just doesn't happen in this house, but it was an absolute necessity today, or you were going to get to see my picture on the news…and not in a good way!  If I had the energy, I would make these.  The good thing is that I made it to the Cookie Company today, and inhaled a doozie already, so I can pass on the PMS Brownies…until tomorrow.
Annnywaaay,
Tomorrow is Baylor Homecoming and the Rose Festival.  We are not going to make it to homecoming this year (BOOHOO!!!), but hopefully we will get to "see the princesses."
And I can say with confidence that tomorrow will be a better day.
Since my precious little wild ones are tucked away in their beds, sleeping soundly, I feel that it would be good for my heart to see some pictures of them having fun.  They can't talk back or disobey in pictures.  Right?  See below.
First, my little athlete loves playing football, and I love watching him.  It's flag football, which is just perfect with me.  He rocks at it, and makes this mama proud!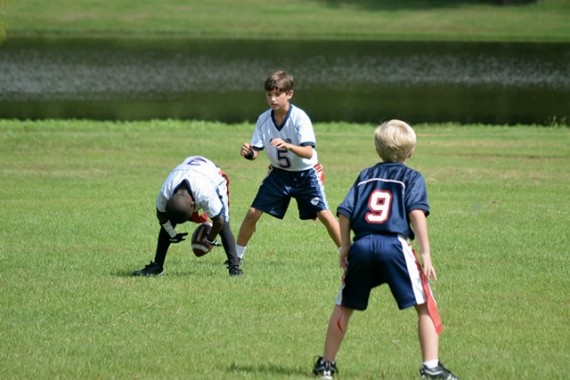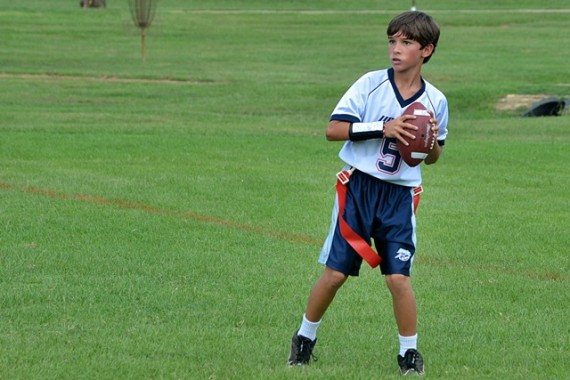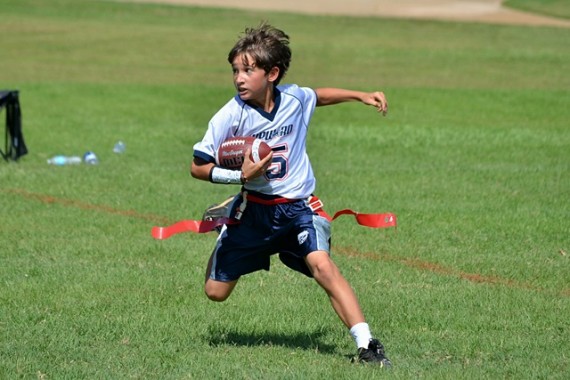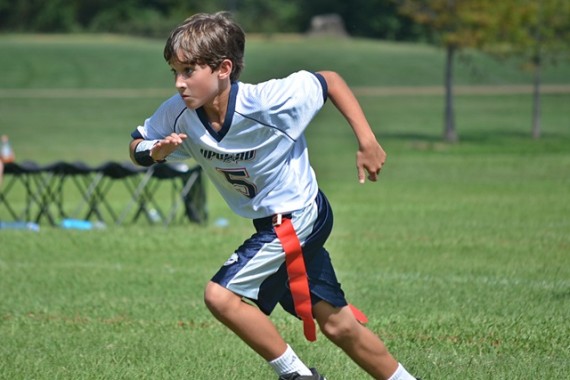 And this picture is from another game, but I had to include it.  My big bug left everyone in the dust for the TOUCHDOWN!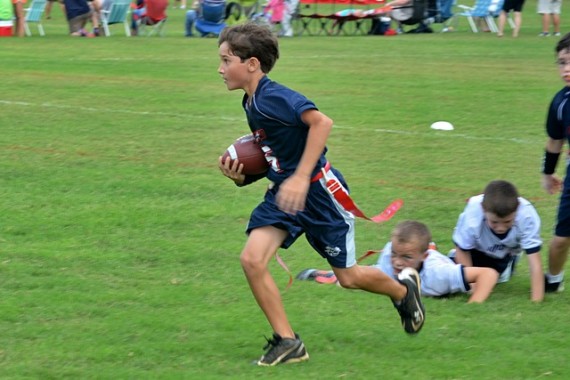 Also, last week, Brad and I took the girls to see the princess dresses at the Rose Museum, and they loved it!  They kept begging to be one of the princesses one day, but we just laughed and squashed their dreams and told them that it was NEVER going to happen.  That's one of those "nevers" that I feel pretty confident saying.  Poor girls.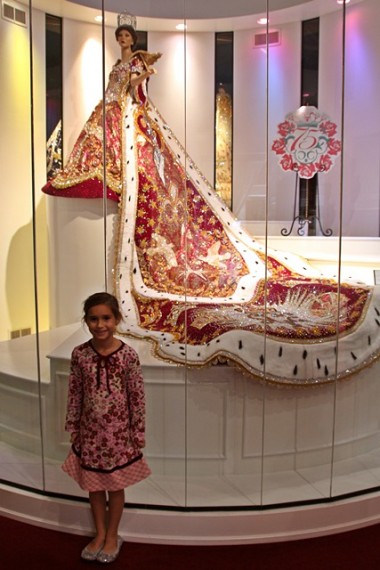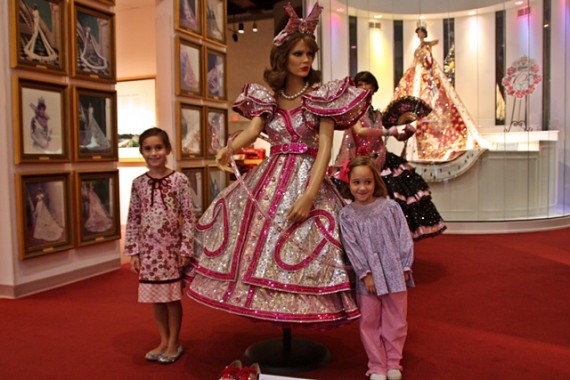 Seriously, he is the world's best daddy!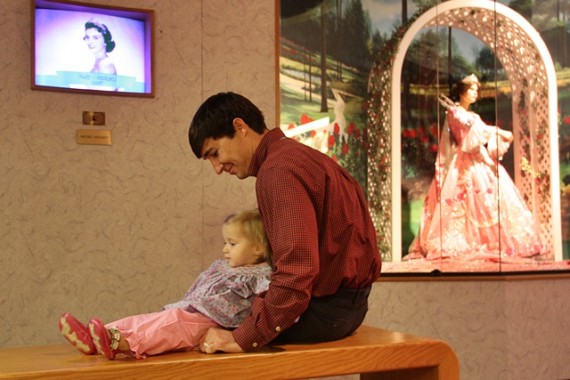 Okay, so I sat on the ground and politely asked these 3 to stand with the pretty princess so I could take their picture.  What was that about not disobeying in pictures?  So here are a few attempts…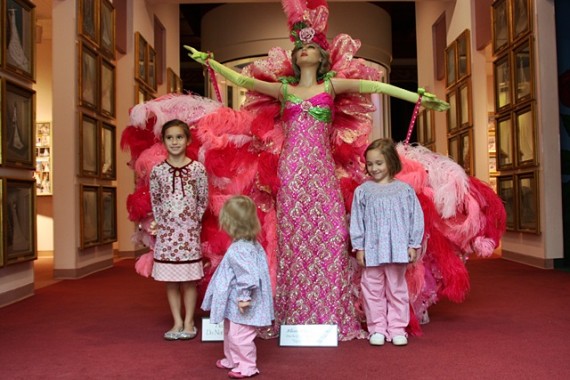 That is my child petting the dress, right above the sign that clearly states "Do NOT Touch!"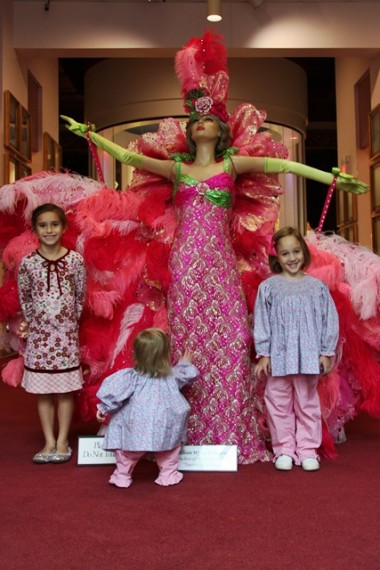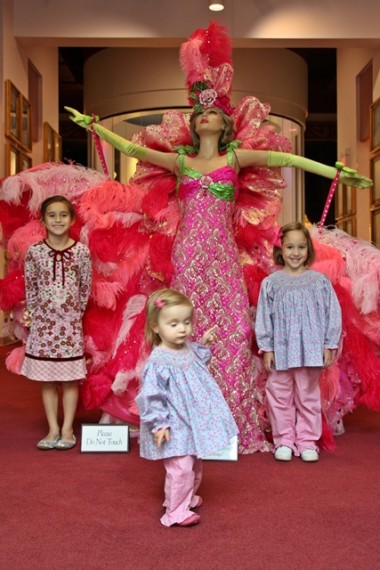 Seriously!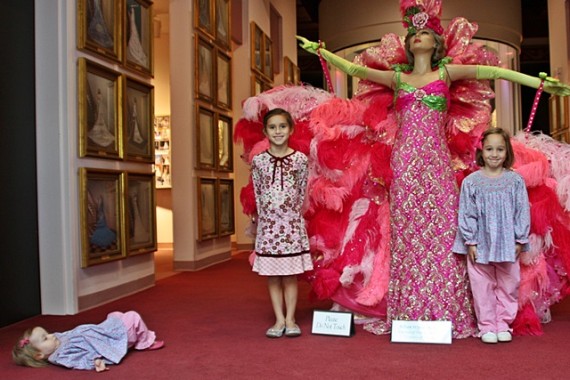 Georgia finally stood up, and the tongue came out!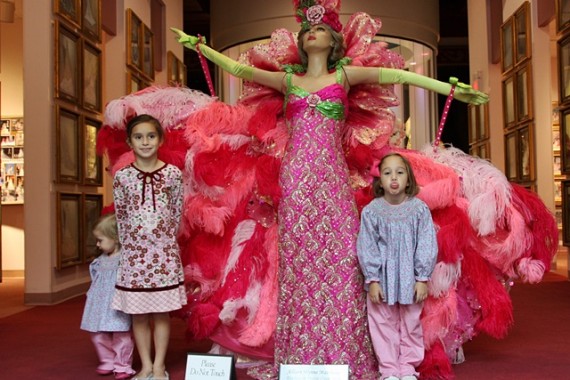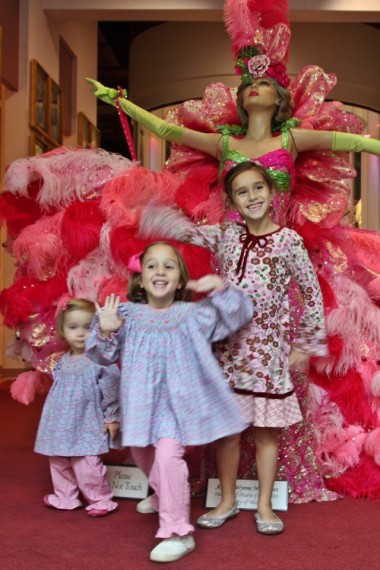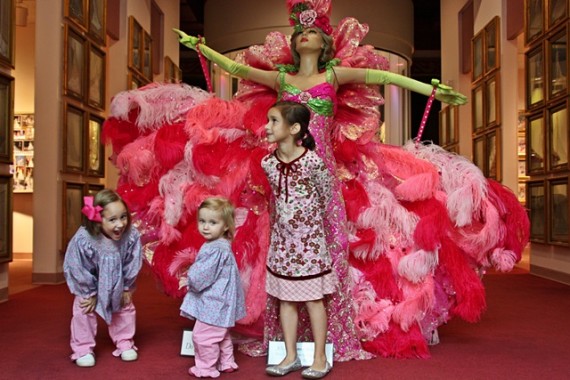 I give up!  Just go run!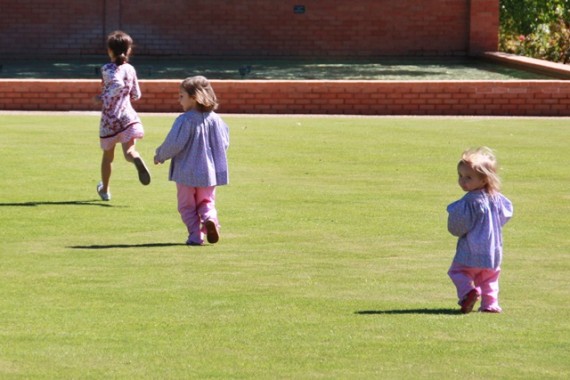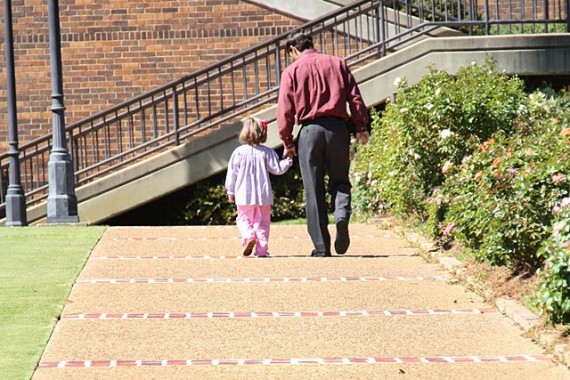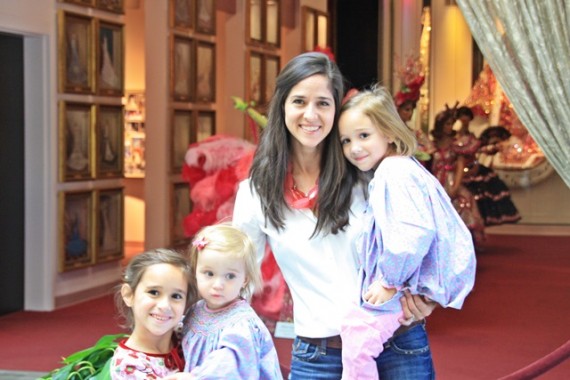 I do love these sweet maniacs!  They make me crazy on days like today, but I know for certain that I, too, make them crazy.
I am so far from the perfect mom and so VERY far from anything that can be called "together" and so far from the woman I want to be.  And it's days like today that I am crying out to the Lord as I hastily spread peanut butter and jelly on a sandwich at 7:35 am, after giving my third spankin' of the morning, that I am thankful that He forgives me!  Before I even had a chance to get coffee, I was fussing to God about my children being so disobedient and hard headed.  I was telling God that I give them everything that they need and almost everything that they want.  I love them and do everything in the world for them.  I give them my all, and they just give me crap!  They don't appreciate me and they don't listen and they don't respect me at all as their mother.
It was then that I started tearing up, because I realized I was talking about MYSELF!  I am that person to MY Father!
I am just as hard headed and just as disobedient and just as ungrateful and unappreciative.  It's not intentional.  It's busyness and worry and no time for the Lord and too much time on facebook and too much time texting and too much time doing all kinds of "stuff" that doesn't matter!
It's me not taking time to smell the roses and thank God for all the glorious colors and smells and sites.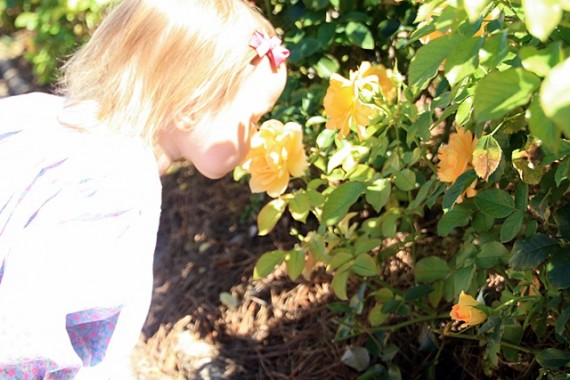 It's me being too quick to fuss at my kids for getting every single pair of my shoes out, to notice how cute they are wearing my shoes.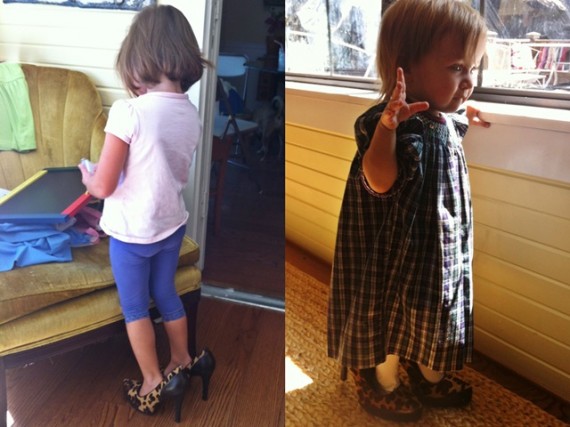 It's me getting so flipping frustrated that I cook every meal with an arts and crafts festival at my feet, as I dodge glue, and markers and try not to slide on papers, instead of sitting down to draw with them or appreciate their artwork.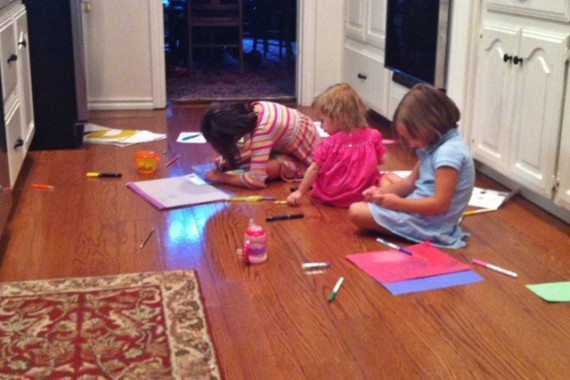 I have now started to ramble and confess all my sins to the www.
My point is this…I needed to see pictures of my little darlings tonight, and reflect on my own sinful nature and just be thankful that I have a God that loves me, regardless of all my junk!  He loves me even when I have a bad attitude.  He wants my time and my energy, and I know He will give ME the energy to deal with all those little maniacs that make me looney!
It's days like today that I forget to count my blessings.  It's not that I don't know I should.  It's that I am so self consumed with my bad attitude that I forget to thank God for these wonderful gifts!
Lord, thank you for keeping me humble.  Thank you for blessing my life more than I could ever ask or imagine with these little live wires!  Thank you that they all have big personalities and strong wills.  I truly am thankful for that…but it sometimes makes me crazy!  Thank you for giving me the opportunity to raise them, and please help me to show each one of them how much I love them in the way they need to be shown. 
Lord, on days like today, please remind me to hug them even tighter, to step back and breathe, and to remember what matters most to them and to you.  Thank you for blessing our whole family with a man after your own heart.  Thank you for his love and his kindness, and that he can come in and calm us all down.  Thank you for forgiving my ugliness.  My selfish, covetous, lazy, time-wasting ugliness!  Please daily convict me, very strongly, to be in your word and in your presence.  Help me to make wise choices as I lead these little ones, and I pray that they will not remember days like today or the many ways that I am screwing them up! 
Lord, please allow us all to wake up refreshed and happy and ready to have a fun weekend.
amen
-kate
.
October 7, 2013 By Kate 6 Comments
I have 4 babies, and 3 of them are girls.  Since the moment I saw the positive pregnancy tests, I prayed that any girls I birthed would be blessed with precious friends that would love them, encourage them, be kind to them, hold them accountable, and lead them closer to the Lord.  Especially for girls, my prayer was that they would be blessed with friends…as I have been blessed.
I can say with certainty that I have been blessed beyond measure with lifelong, amazing friends.
Well this weekend, two of these precious friends were in a horrible car accident.
I know so many of you can relate to this, but my college friends are irreplaceable.  Yes, I have made friends since college.  Amazing, wonderful, dear friends!  But there's just something about the women that you spend 4 years of your life with, that bond you forever as lifelong best friends!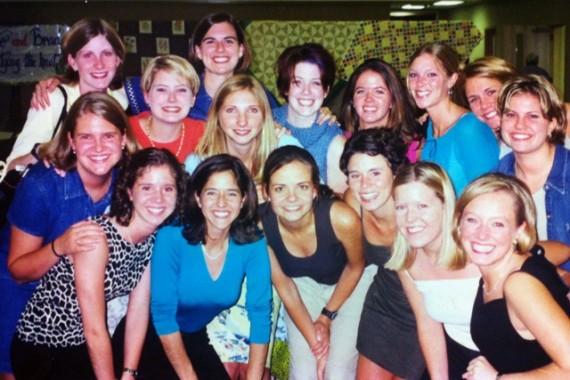 Of course we don't see each other as often as we should.  We have a million children between the few of us.  But all it takes is a second and we jump right back into feeling like we've never been apart.
We get each other.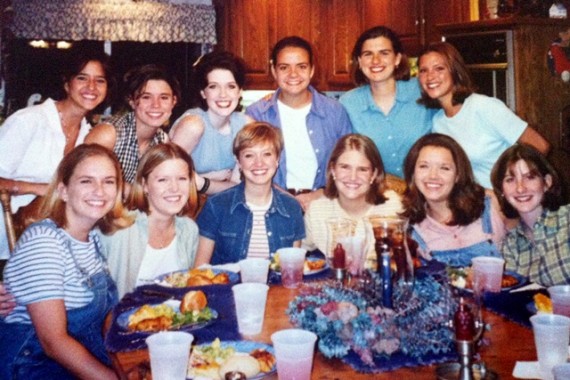 We know each other.  We know each others' home towns.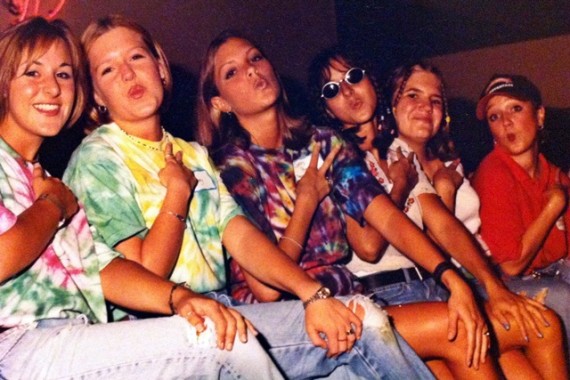 We know each others' maiden names…and not just because it's on Facebook.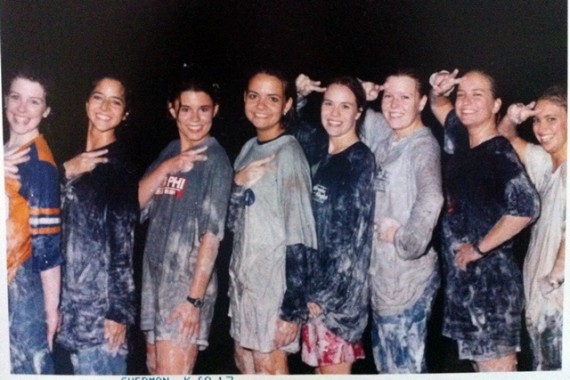 We know each others' struggles and quirks.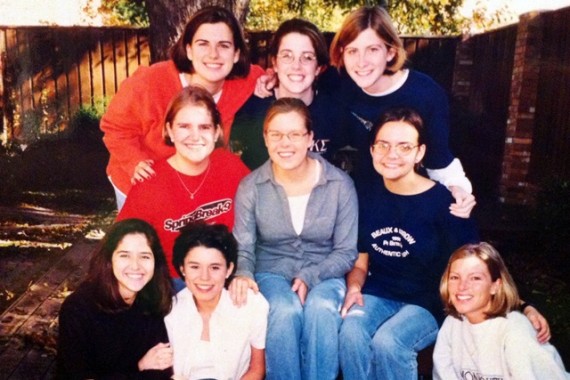 We know things…because we were together 24 hours a day…for years.
We know who fills coffee mugs full of ketchup and mustard for a snack and who has night terrors that wake the whole house up and who must clean her ears out every single day and who pops backs and who pops pimples and who is messy and who slept on a tiny corners of their beds because the rest of their beds were covered with clothes and books.  We know who showers every day and who should shower every day and who has a little gas and who claims she has NEVER!  We know who is responsible and who should never be allowed to pay the bills, and who would fall hard and fast for boys and who was skeptical and picky.  We know who can cook and who can eat and who works out, who makes messes and who cleans them up.  When we are hurting, we know who will cry with us, who will make us laugh, and who will punch the fire out of the offender!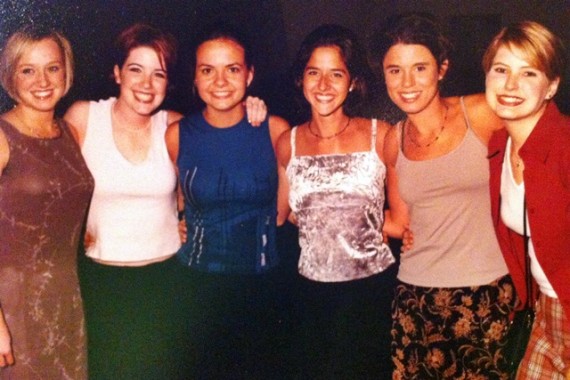 We know each others' family drama, skeletons in the closets, and Jerry Springer issues.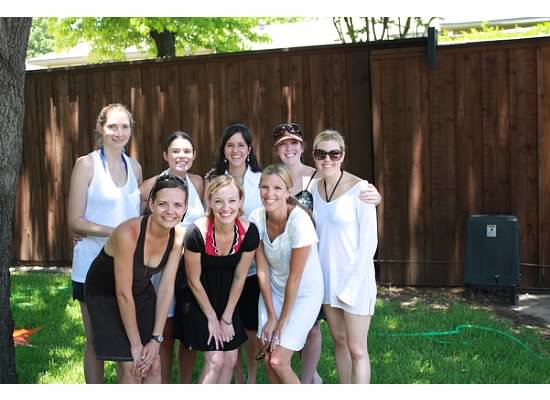 We helped each other through regrets and projects and deadlines.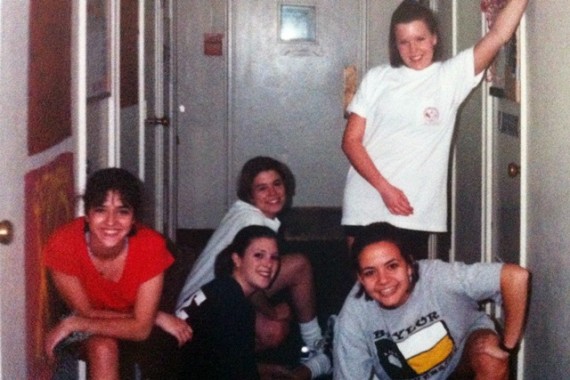 We owned a cat together…and a goat.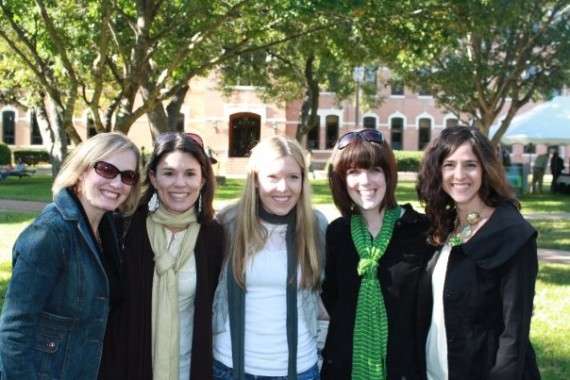 We know what makes each other sad and how to cheer each other up.  We watched each other make wise choices and sometimes we laughed at each others' walks of shame.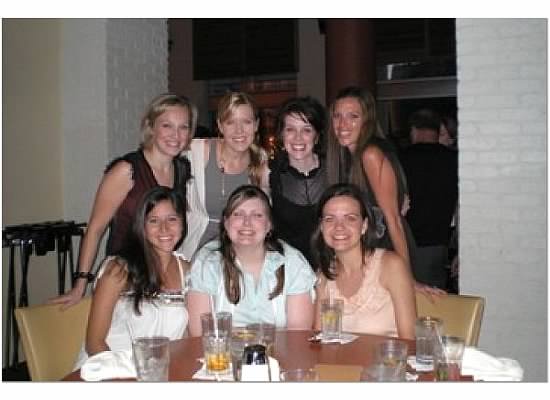 We watched crushes turn into relationships and sometimes we held each other as relationships dissolved.  We did more "drive bys" for each other than I can count.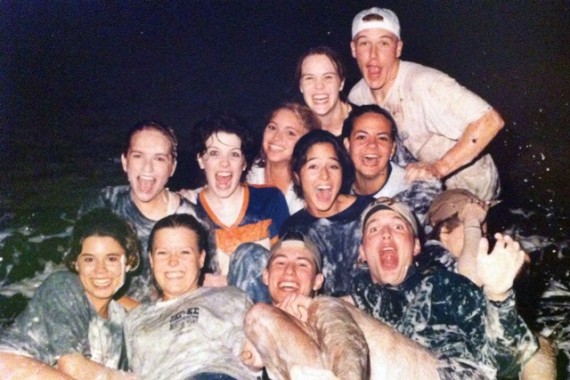 We talked through a lot of "what ifs" and "what might have beens" over Taco C, big gulps, gut packs, and cafeteria take-out.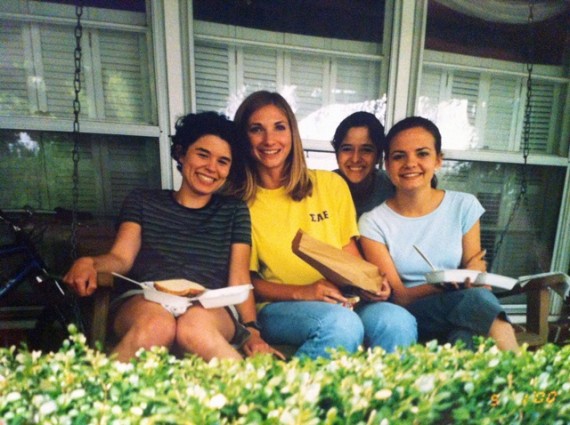 We cried on each others' shoulders when we fell or failed.  We celebrated each others' successes and accomplishments.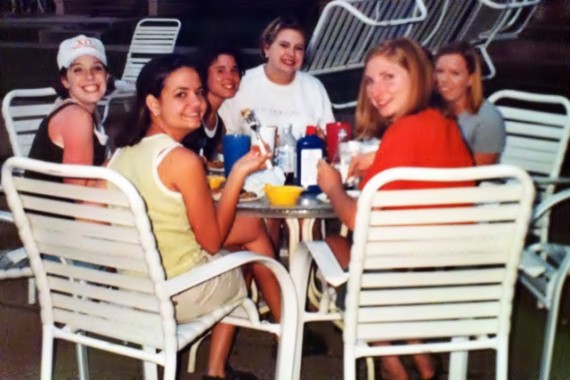 We baked cookies and muffins and rice krispie treats and shared so many bowls of batter that we should all weigh 400 pounds.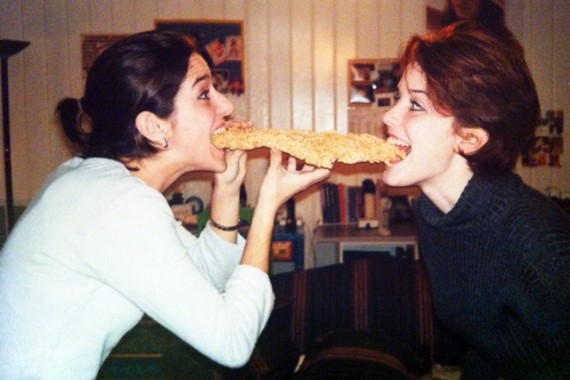 We learned how to pray together and learned the value of prayer together.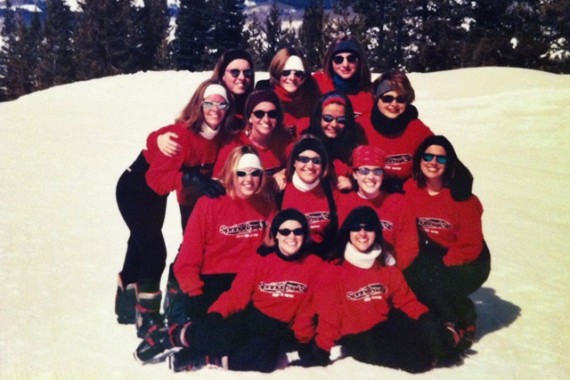 We grew from little girls into women together.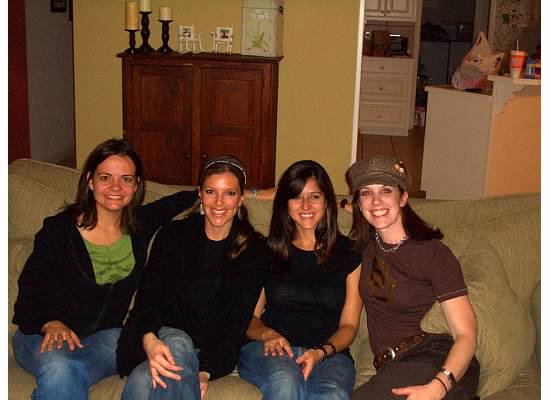 We have seen most everyone meet their mate, have giddy first dates and first kisses, and fall in love.  We helped plan engagements and plan weddings and celebrate wedding days together.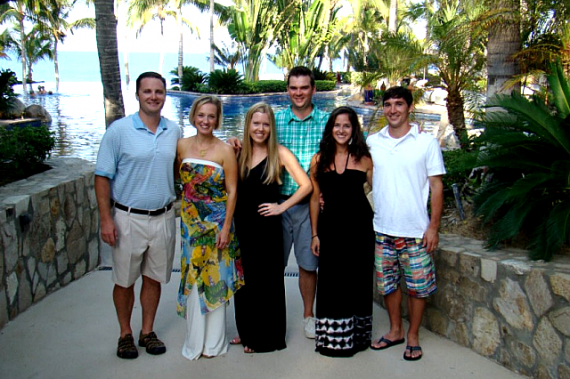 We have birthed babies that know and love each other (although not living in Dallas, my babies don't get to see them as often as I would like.)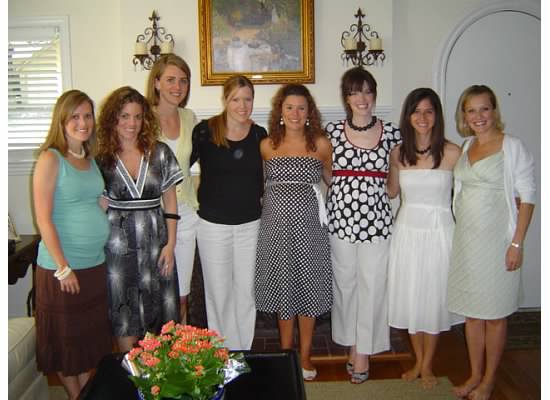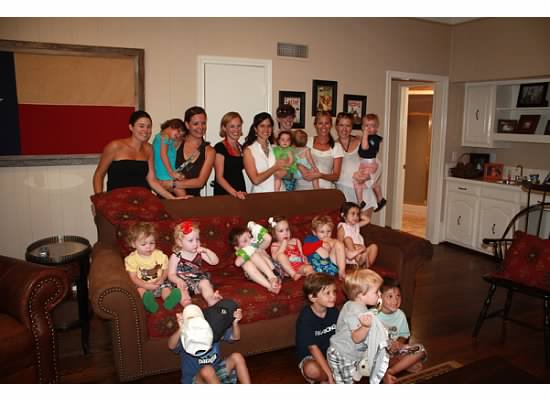 We love each other…the good, the bad, and the ugly…and we have certainly seen it all.
The photo below shows Ashley, Kristin, me, Kimberly, and Samantha.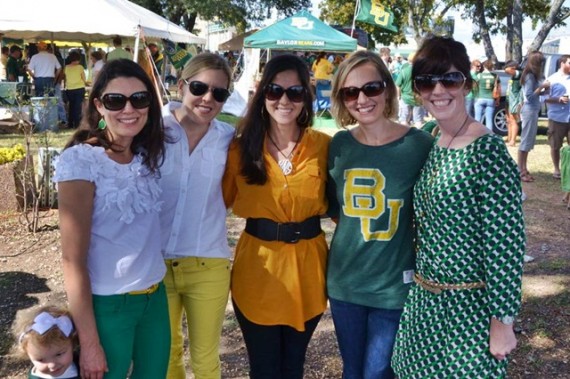 …and this weekend something horrible happened.
Two of my precious friends were in a horrible accident.  Ashley and Kristin live in Dallas, but they were outside of Washington DC for Ashley's little brother's wedding.  Friday, Ashley was driving she and 5 other people, including Kristin, Ashley's mom, and a few of her aunts, when a woman traveling the opposite direction veered into Ashley's lane, causing a horrendous crash.  All 6 people in Ashley's car were taken to the hospital.  Sadly, one of Ashley's aunts did not survive the accident.  Kristin was the only one fortunate enough to walk away, but not without bruises and injuries and the mental horror of the accident.
Sweet Ashley is in very critical condition.  She was 8 months pregnant, and she has lost her little baby.  Travis, her husband, and Ashley's daddy got to hold baby Charlie, but Ashley has been in a medically induced coma since the accident.  We were told that although Ashley lost her baby, the baby probably saved her life.  Ashley has had surgery to repair different parts of her broken and crushed body, but she has many more surgeries to come.  Her left side was basically crushed…her femur, hip, elbow, and shoulder will all have multiple surgeries.
She will one day have to face the reality that her life will never be the same.  She will awake to the very harsh realization that she is in a hospital, hundreds of miles from anything familiar; that her two children (Jack Henry and Finley) are in Dallas with friends and family, that she missed her only brother's wedding and her aunt's funeral, that her body is bound and broken, and that her tiny angel, Charlie, saved her life, was born, and has gone to be with the Lord.
She has a long, hard recovery ahead of her.  Hard mentally, physically, emotionally.
But Ashley is a fighter!
The Lord graciously spared her life, and though she is currently in critical condition, I have faith and confidence that He will restore her tiny body completely!  She is determined and I know she will push through for her babies and for her husband and for her whole family.  She is a marathon runner, a go-getter, and one of those people that just seems to be able to do it all.  She will pull through!  But it's not going to be easy.
At this point, I am begging for prayers for my friend, for her family, for the bride and groom (Ashley's brother), for the woman that hit them, for the doctors caring for her body, for the friends and family caring for her babies, and for her husband, Travis, to have strength through all of this!
Please join me in lifting this family up today and in the days, weeks, and months to come.  As I type this, Ashley is in yet another surgery, so I am just going to type my plea and my prayer to the Lord.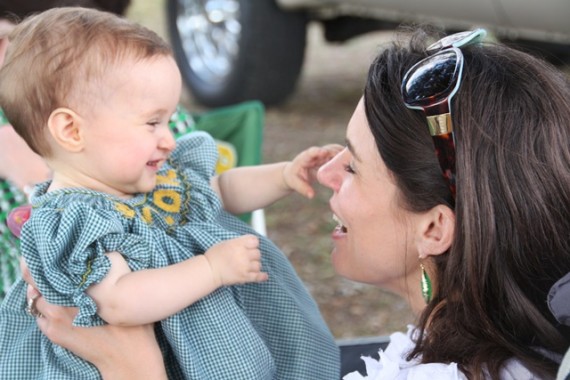 Lord, as I look at the picture of my precious friend and my baby girl loving on each other, i thank you so much for ashley!  thank you that she gets me.  thank you that we understand each others' struggles and insecurities.  thank you that you chose to spare her life friday, and i am begging that you will quickly heal her body.  Lord, i know that she is mangled and crushed and that her legs and arms may never be like they were on thursday, but please help the doctors to be able to restore her bones and muscles and skin and all the many parts of her body that they are working on, to be whole again.  to work properly again.  to function without constant pain or a constant reminder of friday's accident.
please, Lord, help the doctors and nurses to always have her best interest at heart and know that she is a mama and a wife and a young woman that wants to resume "normal" life again.  i pray that they will know exactly what to work on, when, and what parts of her body need the most immediate attention right now.  help her heart rate to come down a little more.  please keep her body free from infection or any illness.  please continue to heal her kidney and her abdomen.
Lord, of course physically, i want you to make her "Ashley" again.  i pray that she will run again.  i pray that you will give her the ability and strength and determination to strap on her running shoes and train again.  i pray that she blows doctors and statistics away with her recovery, her physical recovery.
Lord, i can't imagine how hard this recovery is going to be for her mentally.  it is going to try her and stretch her and strain her mind…but please, Lord, PLEASE give her the peace that comes only from you.  please give her constant reassurance and knowledge of your love and your presence and your hand.  help ashley see YOU in every part of this, and i know that is going to be hard sometimes. 
please give her sweet husband strength.  he is going to need enough for both of them.  help him to understand her cries and her pain and her struggles.  help him to hold her and love her through it all.  give him a sensitive heart to the anguish that she will endure over the next year.  Lord, i pray that this accident will bring out the strengths of their marriage.  that they would see, because of this, why they love each other so much.  please help travis as he plays mama and daddy and care-taker and house-keeper and all the many hats he will wear.  help him to not tire, and when he does, please provide the people he needs to assist him, rejuvenate him, and keep him strong.
thank you, Lord, for all the friends you have placed in ashley's life.  thank you for all the people that love her and care about her.  thank you for all the people lifting her up in your name, around the country.
thank you for her 2 precious babies.  please protect them as ash and trav are away.  please give them peace and help them to have "fun" and protect them from knowing all the details of what is actually happening.  Lord, let them welcome their mother home with open arms as quickly as possible.  please help them to maintain a sense of normalcy and help the people caring for them to try to do things as much like ash and trav would as possible.  comfort them as they are without their parents.
thank you for sending sweet charlie to save ashley's life.  thank YOU for saving her life.  thank you for providing so many to help her get through this.  thank you that she knows YOU as her Lord and Savior!  Thank you that she knows you have a plan for her.  may she never forget that you DO have a plan for her. 
help her to feel all this love from all over the world that is directed at she and travis. 
for now, help her to rest peacefully and to heal.
thank you, Lord, for my sweet friend!
amen.
-kate
20 "Now to him who is able to do immeasurably more than all we ask or imagine, according to his power that is at work within us, 21 to him be glory in the church and in Christ Jesus throughout all generations, for ever and ever! Amen."  -Eph 3:20-21
September 29, 2013 By Kate 3 Comments
Over a month ago, I had a birthday party for my big girl…and I am finally posting some pics.
My girl loves Candy Land…just like her mama.  She wanted a Candy Land swimming birthday party last year, and her party was SOOOO late that we went with a Princess Party at the Rose Parade, and postponed the Candy Land party until her seventh birthday.  And now, my baby girl is SEVEN!!!
Brad's parents graciously allowed us to use their pool and their beautiful yard for the party, and it was perfect!
The decorations were super cheap and simple, but that's the best kind.  Brad's mom, Kay, helped a lot with them.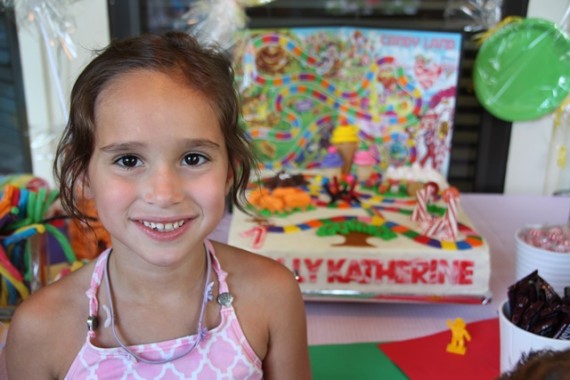 Party favors were easy.  Kids got to fill their own bag of candy.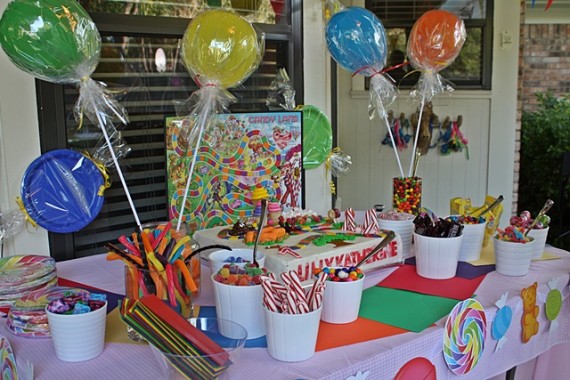 The cake was simple and fun.  It was just white buttercream with fondant and candy accents.  My baby girl LOVED it!  She just giggled and giggled when I showed it to her.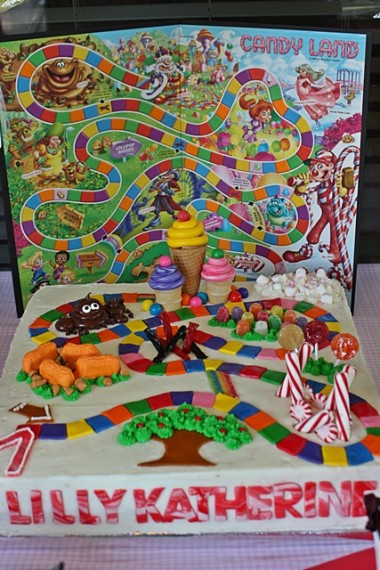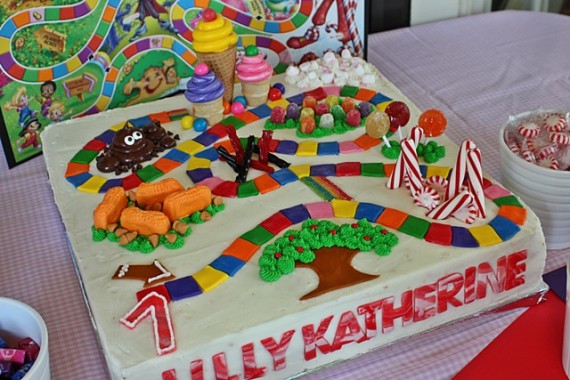 I wanted to make a Candy Land board for the kids to play while they were at the party.  I never dreamed that it would be such a hit.  They played it the whole time.  In fact, I am not sure many of the girls ever got in the pool.  It was very simple.  The rectangles were just sheets of felt from Hobby Lobby.  They were $.25/sheet, regular price, and I am sure that you can catch them cheaper if you plan more than 2 days before the party starts.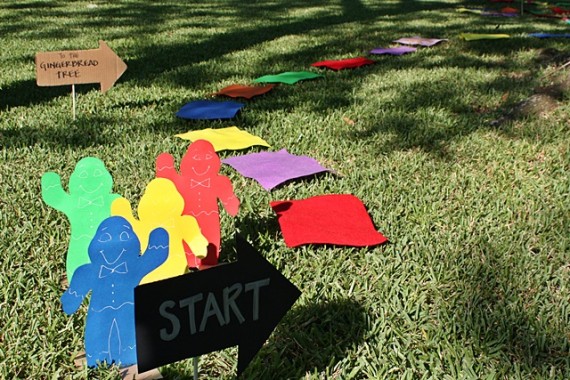 The gumdrops at Gumdrop Mountain were buckets and pails and cups.  The lollipops in the Lollipop Woods were very obvious balloons and sticks with cellophane around them.  The stars and "snow" to the right are for the lovely Princess Frostine.  An ice skating rink wasn't in the budget.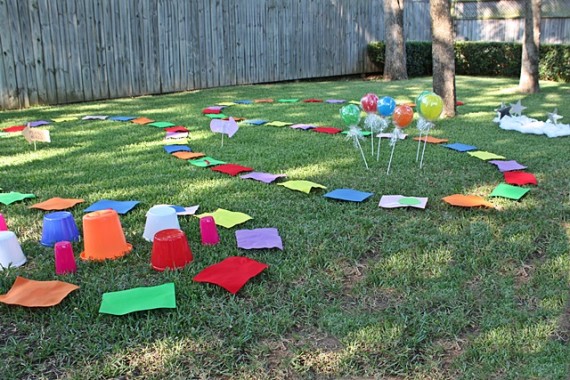 The Peppermint Forest was full of empty cellophane rolls, wrapped in white table cloths and red tape.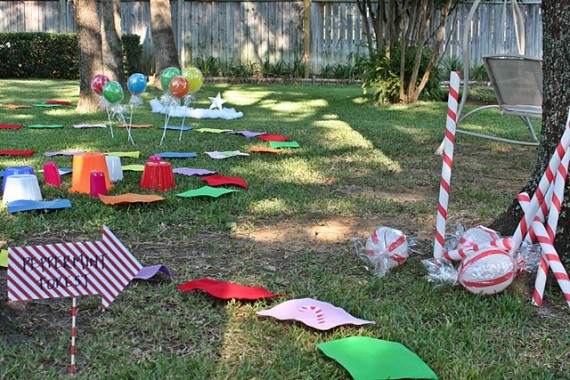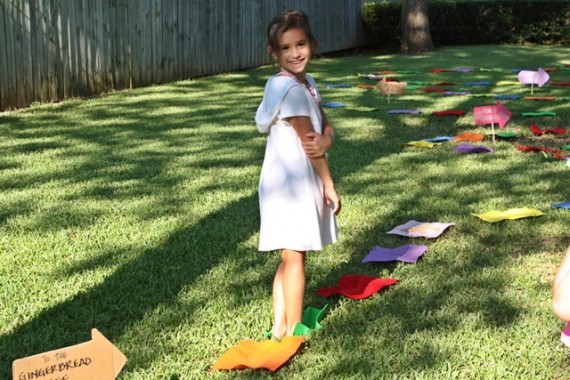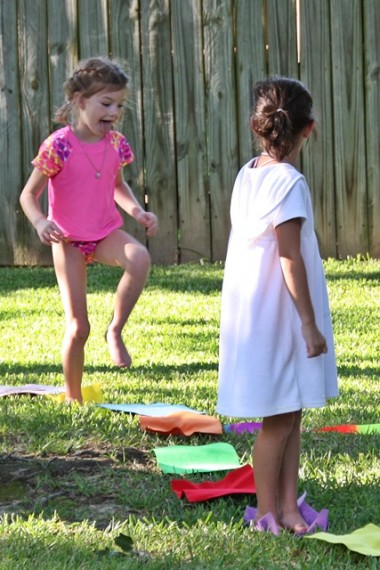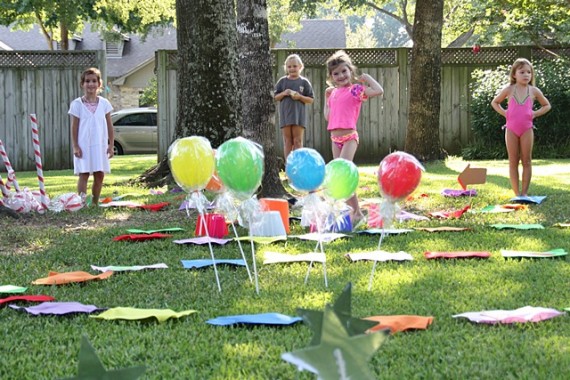 After the big girls finished, these three gave it a try.  They are hilarious together!  Poor drew has 2 little mamas.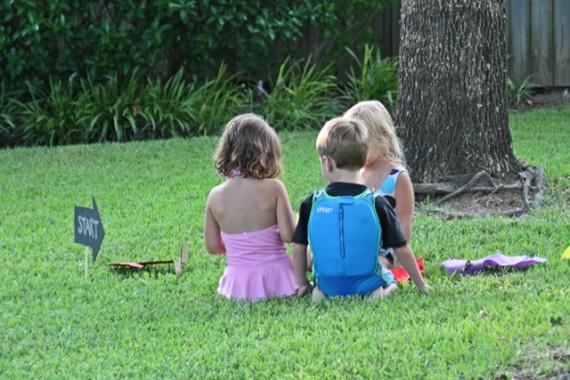 And this one is just a little sassy!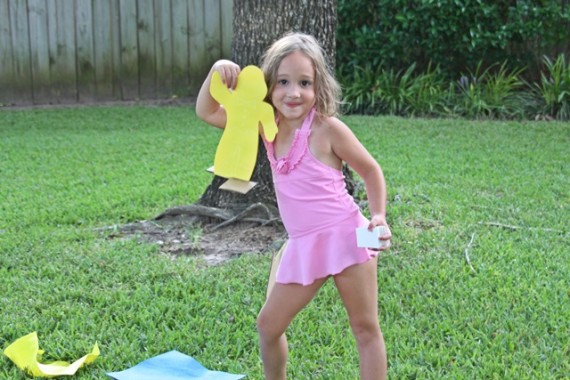 But drew is so funny, that I know he can hold his own with those women!  Isn't he the CUTEST?!?!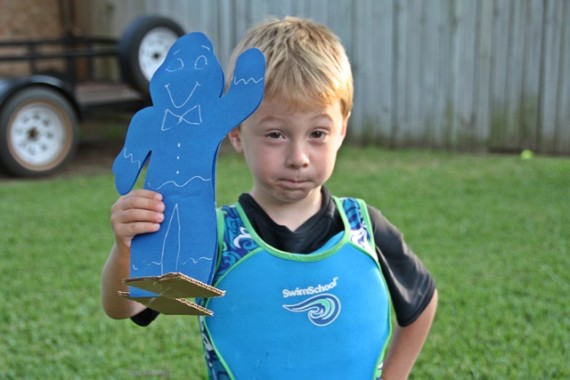 Some of Lilly Katherine's sweet friends, Eden, Reagan, and Laura.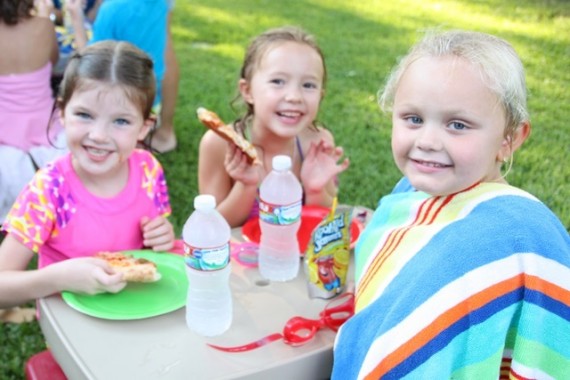 Preston and our most favorite TWENTY YEAR OLD…Tayler.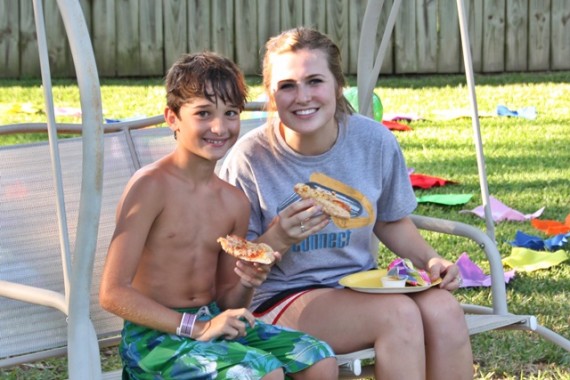 Caleb, AnnaLeigh, Charlotte, Ashley, and Truett.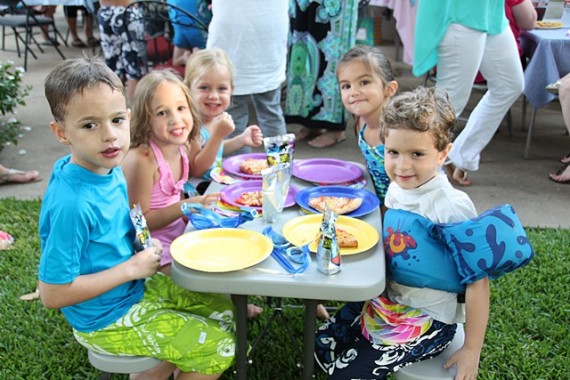 My little bro and his precious baby girl, his mini-me, Brinley.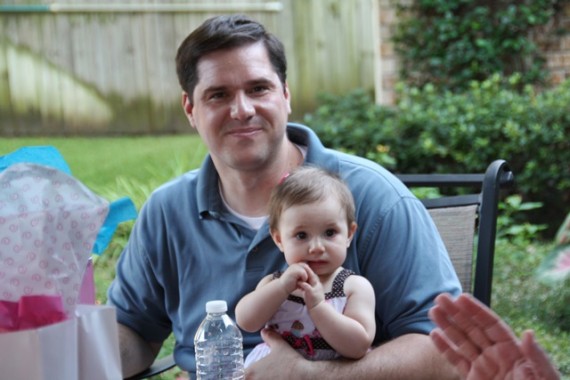 I am not sure what Aaron said to the crew on the swing, but it was apparently hilarious!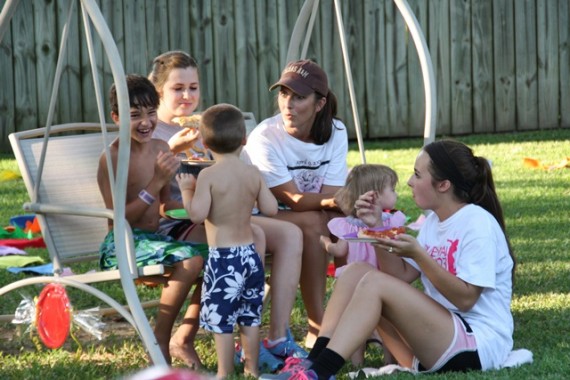 My beautiful nieces and my little monkey.  I could not make it at these parties without these 2 girls!  LOVE Y'ALL!!!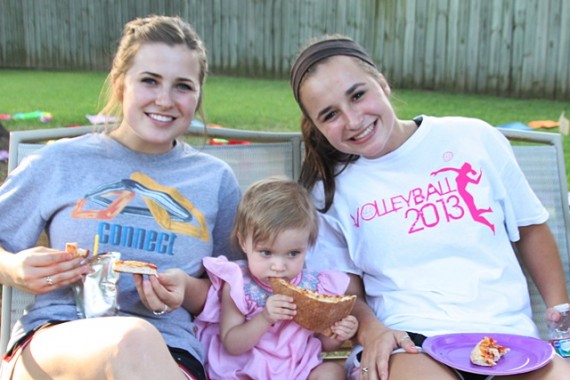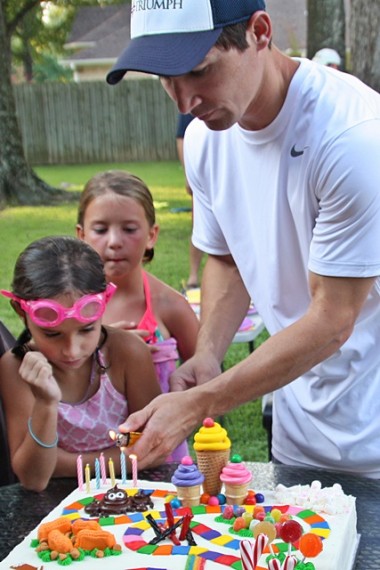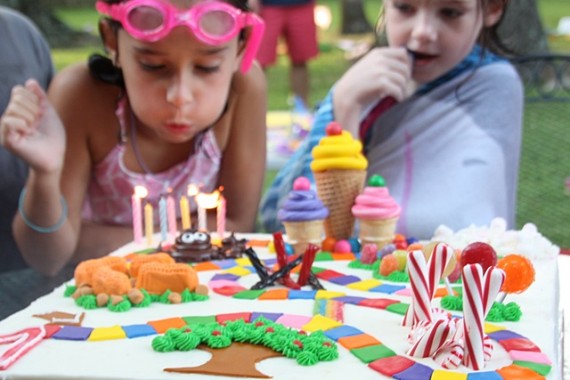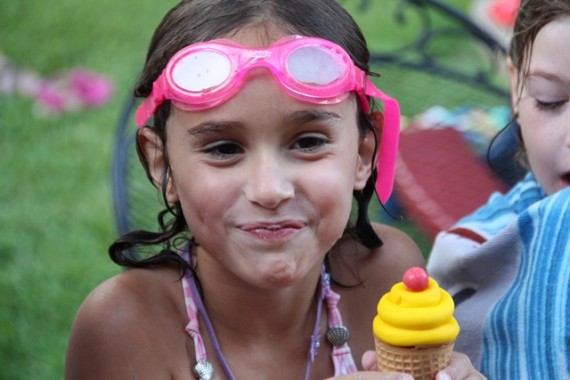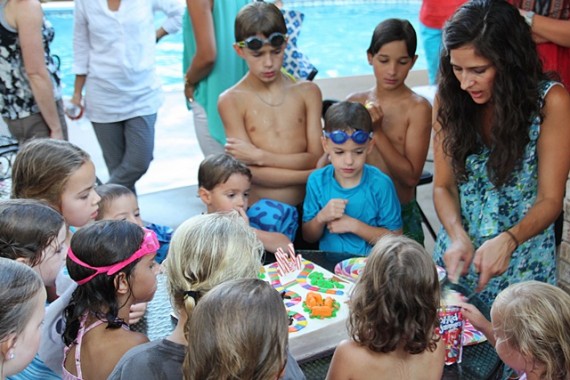 My big little brother, Taylor and my tired, tired smile.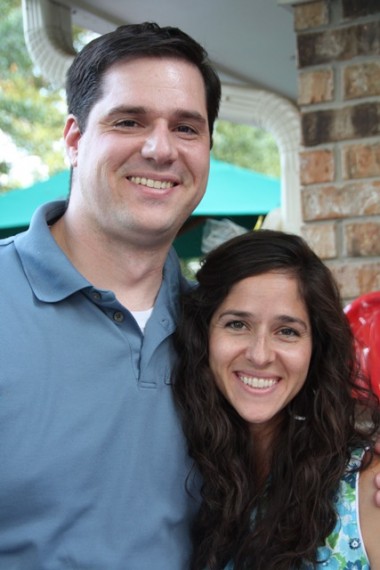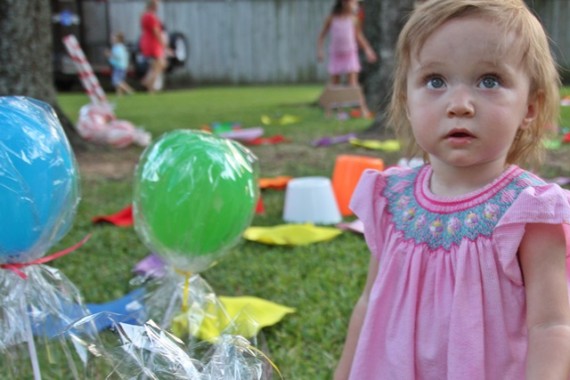 My baby girl loved the "boons."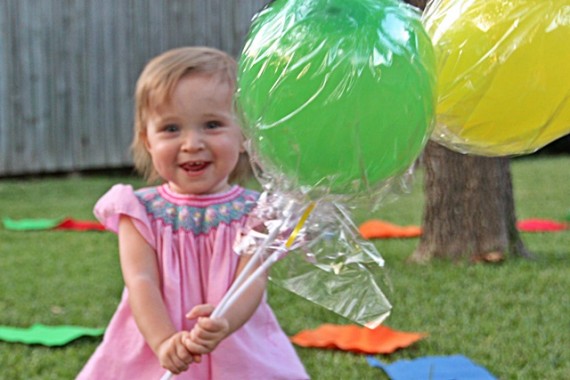 My sweet nephew David (aka "Daby") is the happiest baby I have ever seen in my life.  His sister, Laurabeth, has combined baby and David, and she calls him "Daby" which I am sure will stick with him the rest of his life.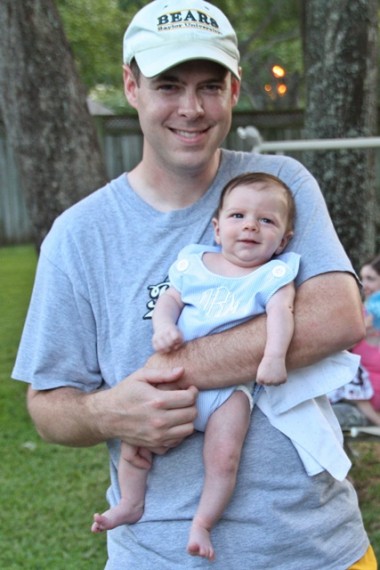 My mother and cute little Brinley.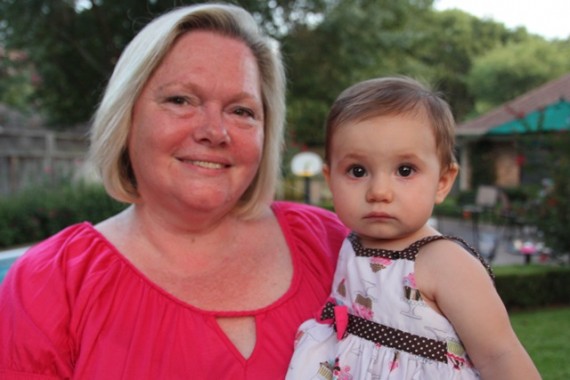 My baby loved her party, and I loved it, too!  Good times in Candy Land!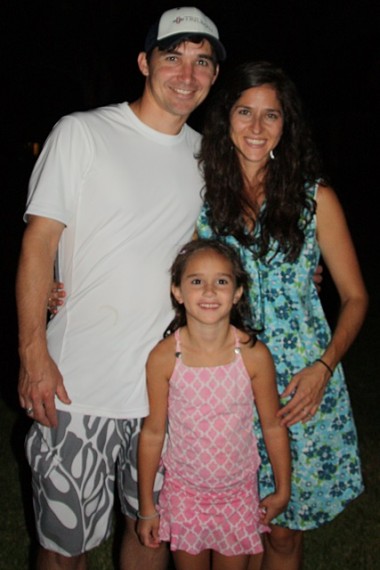 -kate
.
Recent Posts

We have talked and talked about having a lemonade stand, and I am really good at saying, "That's a great idea.  Maybe we can do it tomorrow."  Well, last week, I wanted something fun to do in our last few hours of summer, so we made fresh squeezed lemonade and had a lemonade stand.  The… [Continue Reading]