Over a month ago, I had a birthday party for my big girl…and I am finally posting some pics.
My girl loves Candy Land…just like her mama.  She wanted a Candy Land swimming birthday party last year, and her party was SOOOO late that we went with a Princess Party at the Rose Parade, and postponed the Candy Land party until her seventh birthday.  And now, my baby girl is SEVEN!!!
Brad's parents graciously allowed us to use their pool and their beautiful yard for the party, and it was perfect!
The decorations were super cheap and simple, but that's the best kind.  Brad's mom, Kay, helped a lot with them.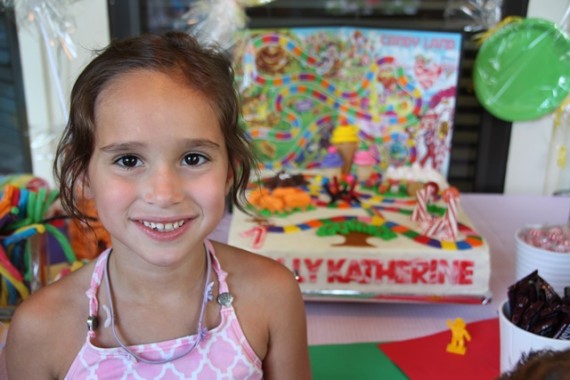 Party favors were easy.  Kids got to fill their own bag of candy.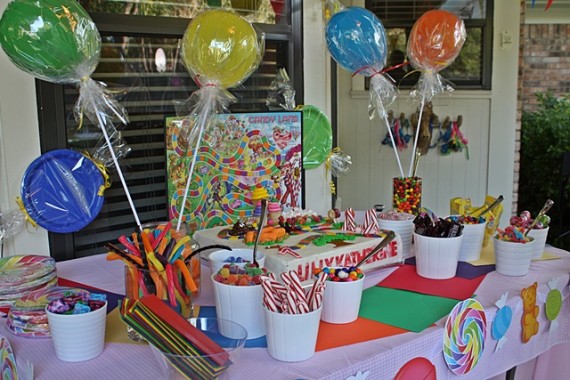 The cake was simple and fun.  It was just white buttercream with fondant and candy accents.  My baby girl LOVED it!  She just giggled and giggled when I showed it to her.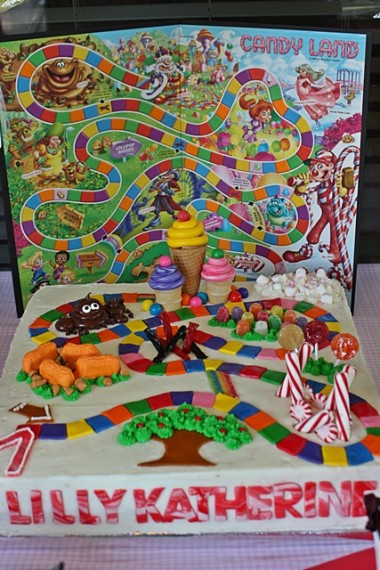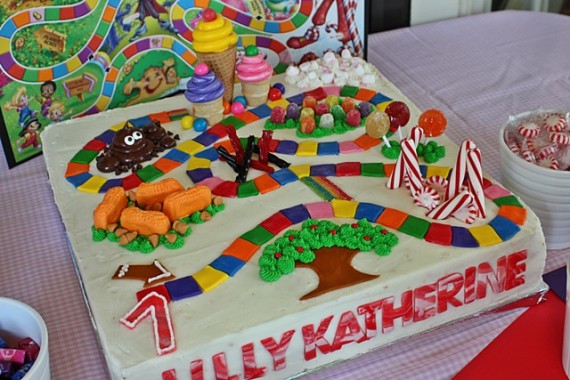 I wanted to make a Candy Land board for the kids to play while they were at the party.  I never dreamed that it would be such a hit.  They played it the whole time.  In fact, I am not sure many of the girls ever got in the pool.  It was very simple.  The rectangles were just sheets of felt from Hobby Lobby.  They were $.25/sheet, regular price, and I am sure that you can catch them cheaper if you plan more than 2 days before the party starts.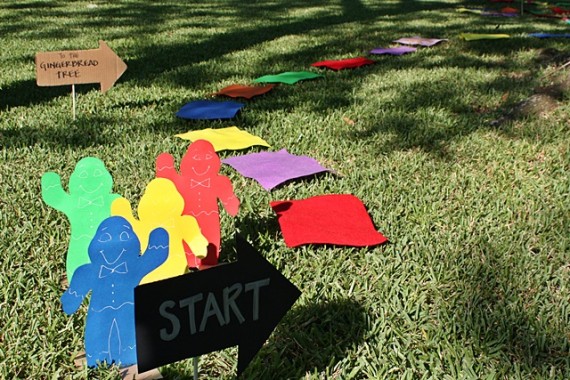 The gumdrops at Gumdrop Mountain were buckets and pails and cups.  The lollipops in the Lollipop Woods were very obvious balloons and sticks with cellophane around them.  The stars and "snow" to the right are for the lovely Princess Frostine.  An ice skating rink wasn't in the budget.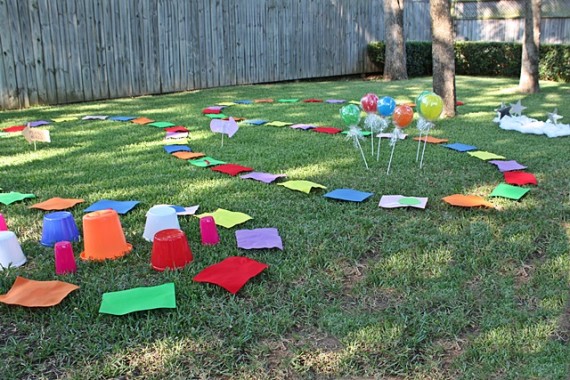 The Peppermint Forest was full of empty cellophane rolls, wrapped in white table cloths and red tape.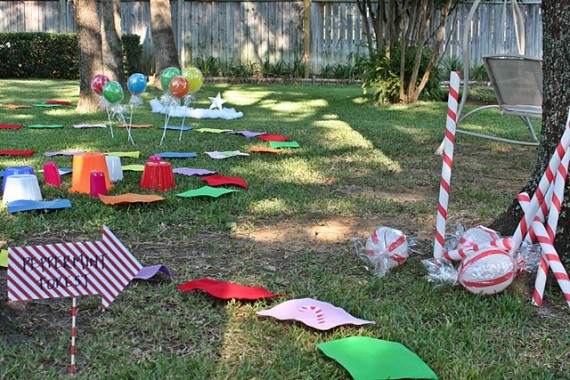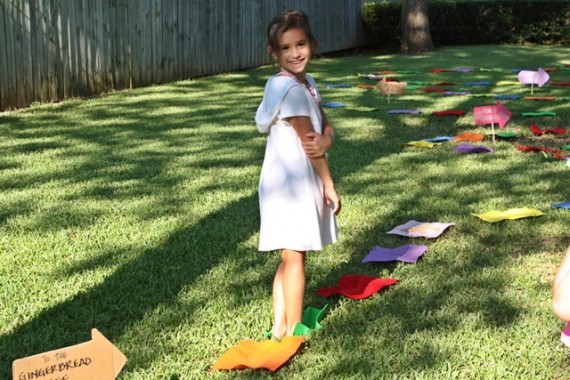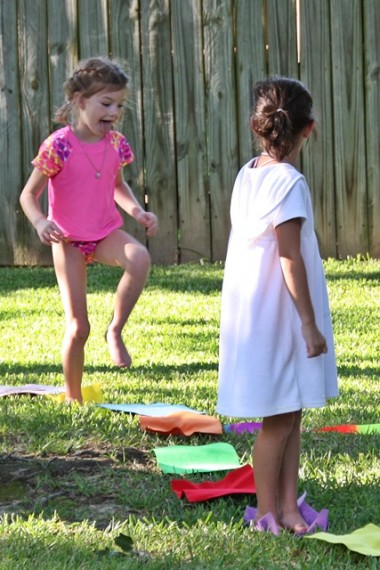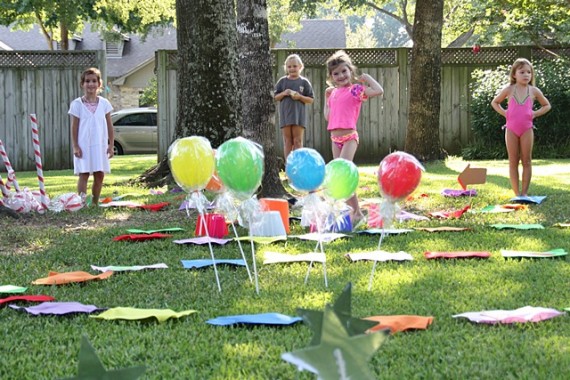 After the big girls finished, these three gave it a try.  They are hilarious together!  Poor drew has 2 little mamas.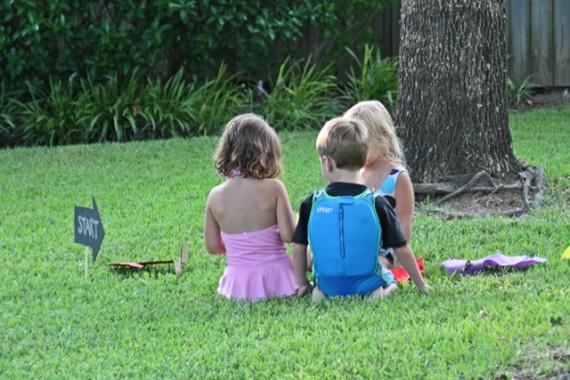 And this one is just a little sassy!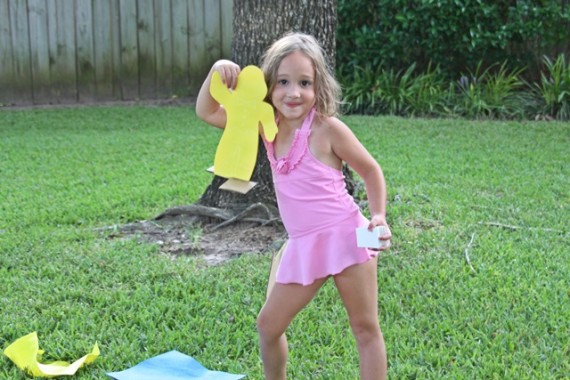 But drew is so funny, that I know he can hold his own with those women!  Isn't he the CUTEST?!?!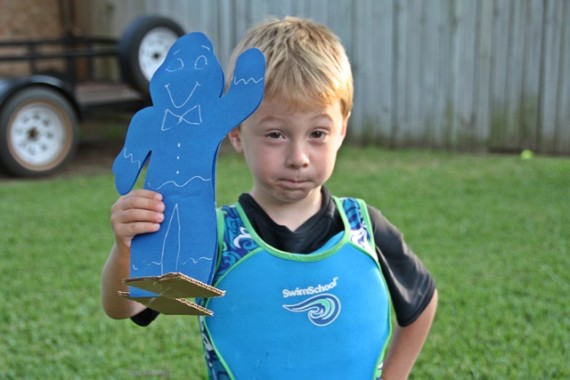 Some of Lilly Katherine's sweet friends, Eden, Reagan, and Laura.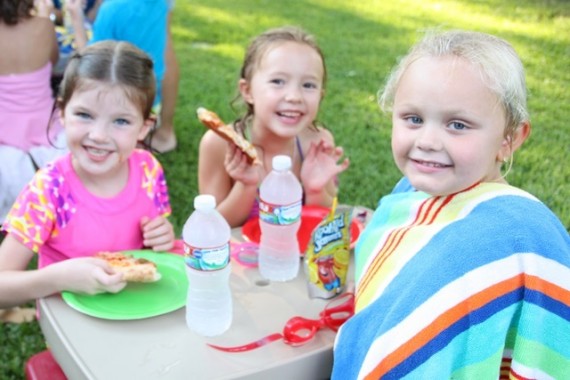 Preston and our most favorite TWENTY YEAR OLD…Tayler.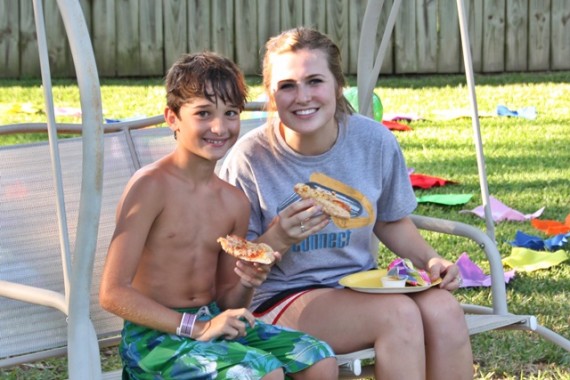 Caleb, AnnaLeigh, Charlotte, Ashley, and Truett.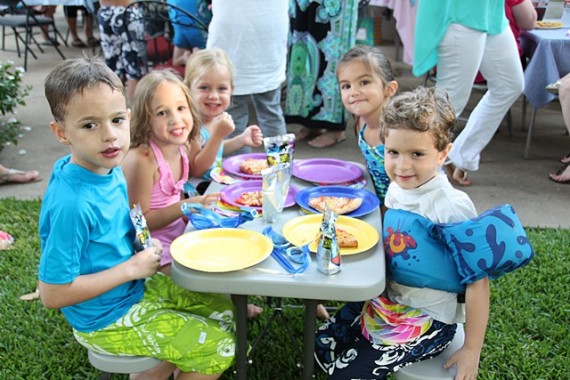 My little bro and his precious baby girl, his mini-me, Brinley.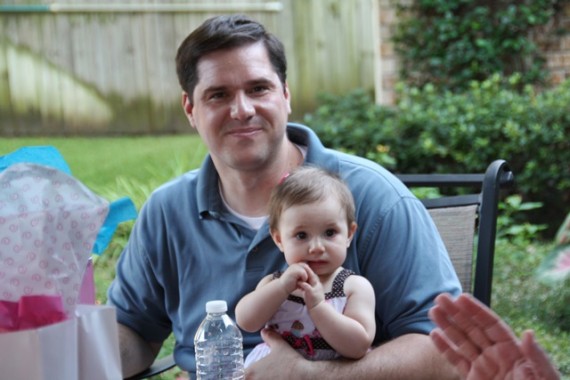 I am not sure what Aaron said to the crew on the swing, but it was apparently hilarious!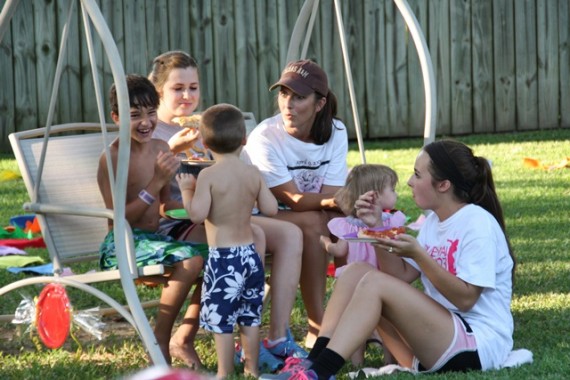 My beautiful nieces and my little monkey.  I could not make it at these parties without these 2 girls!  LOVE Y'ALL!!!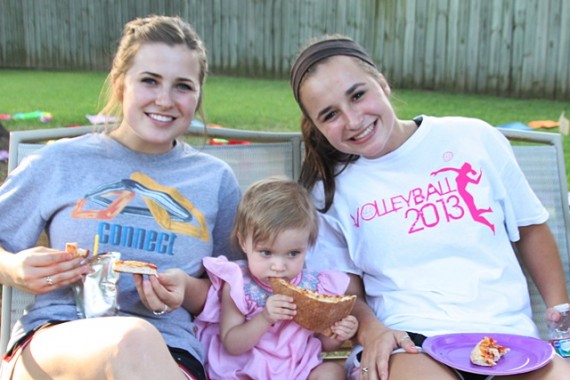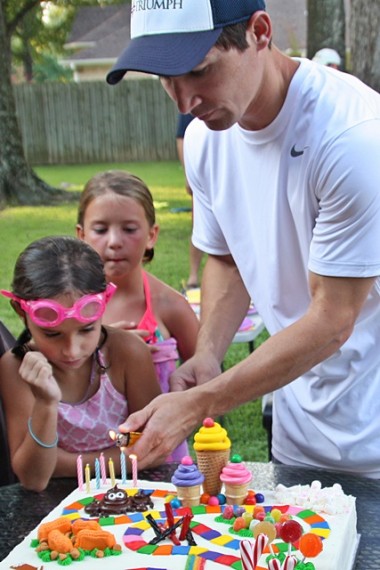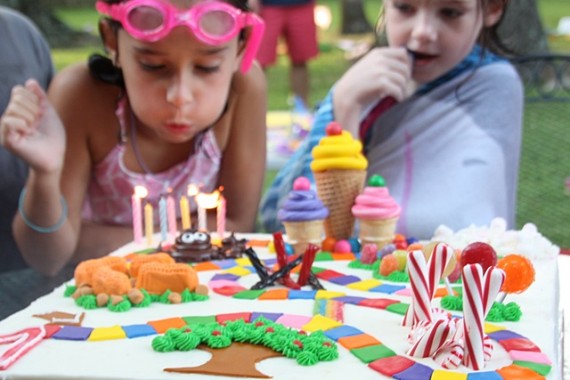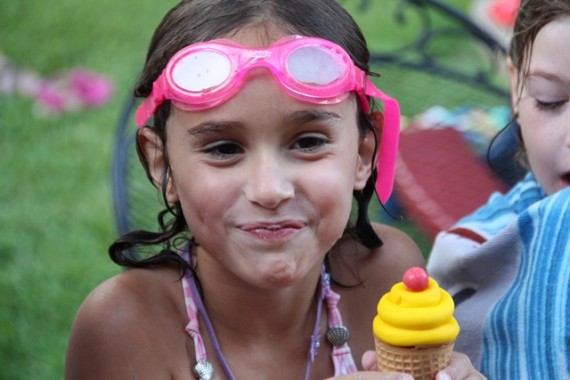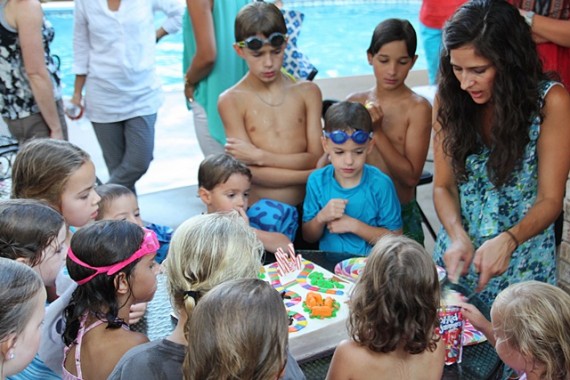 My big little brother, Taylor and my tired, tired smile.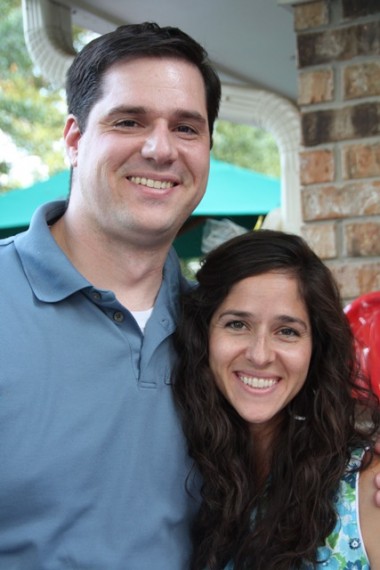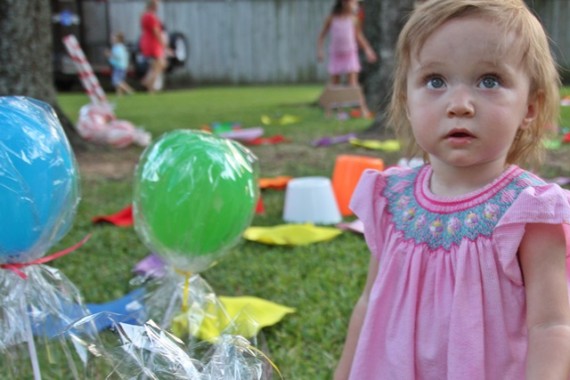 My baby girl loved the "boons."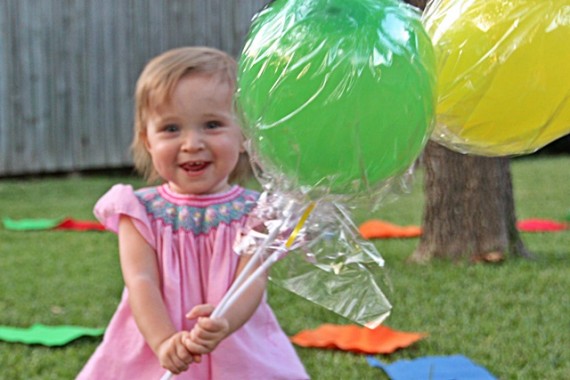 My sweet nephew David (aka "Daby") is the happiest baby I have ever seen in my life.  His sister, Laurabeth, has combined baby and David, and she calls him "Daby" which I am sure will stick with him the rest of his life.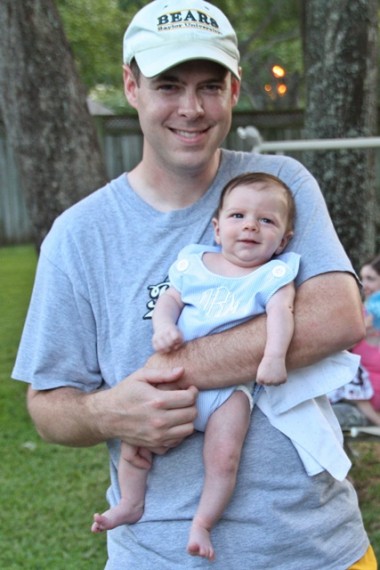 My mother and cute little Brinley.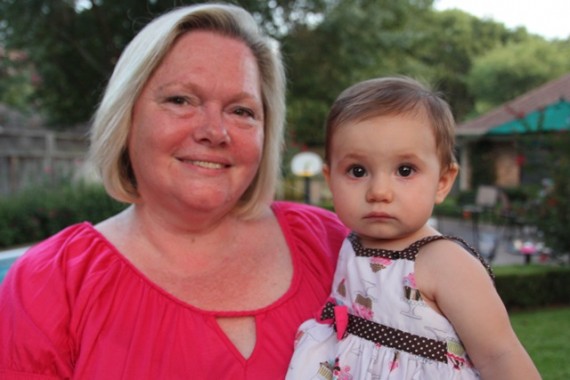 My baby loved her party, and I loved it, too!  Good times in Candy Land!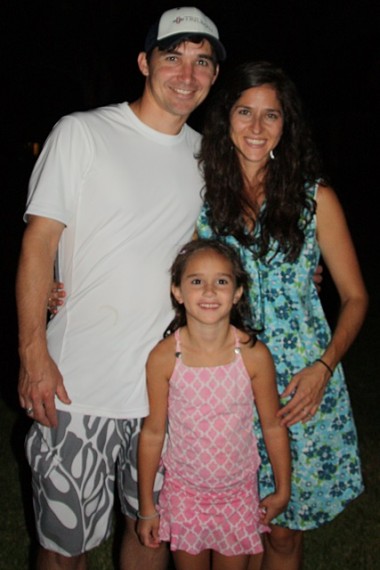 -kate
.