My sweet baby Georgia is now 5 weeks old!  Where oh where does the time go?
Lilly Katherine loves her and wants to hold her all the time.  I have prayed for the bond that these two will have.  I pray that they will love each other and support each other and really have a sweet special relationship.  So far, it may be a little one sided, but I'm sure Georgia will come around. :)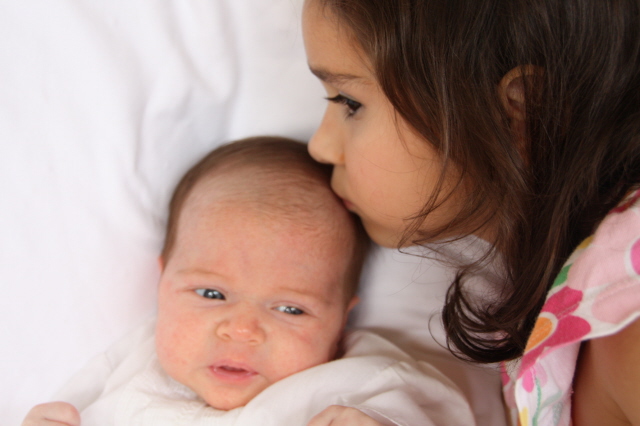 Preston can't wait to mess with her when he gets home from school.  He's such a boy!  He wants to love on her, but he does it so differently than a little girl does.  He wiggles her and jiggles her and messes with her.  He loves his little sister!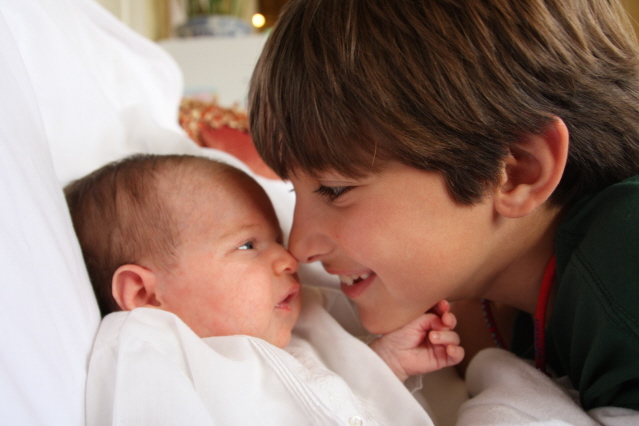 I think she loves him, too.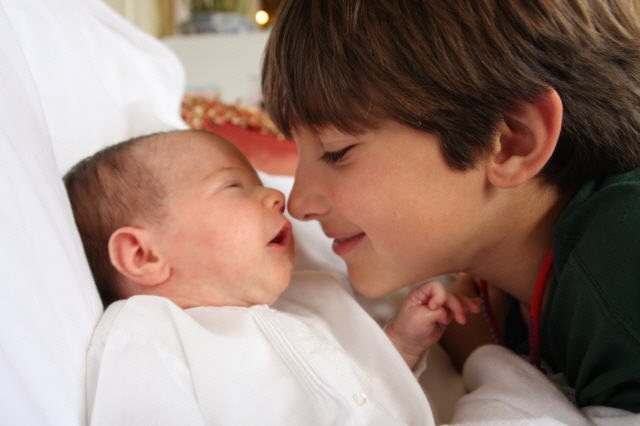 Laurabeth (my sister's baby) is 6 weeks old today.  The two of us went to the hospital to let our little ladies meet the Williams boys!
(Remember that my sister and I were pregnant at the same time as some of our best friends, Meredith and Carrie, who are also sisters.  Sounds a little strange, but we've grown up together and all happened to be pregnant at the same time.)
Here are a few awful belly pics…
November (Me, Ashley, Meredith, Carrie)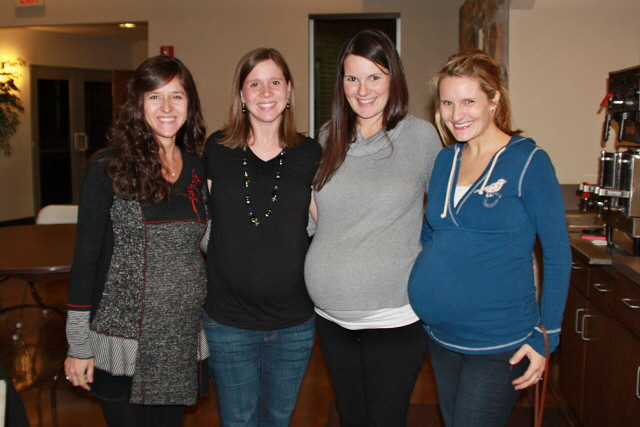 December (Me, Ash, Carrie, Mere)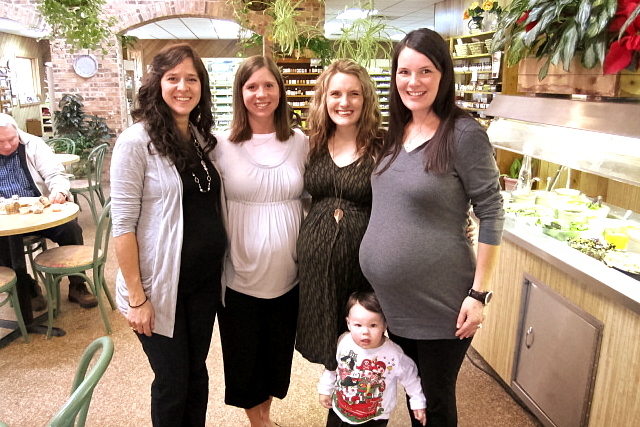 January – The picture below was the day before Laurabeth was born.  (Mere, Me, Carrie, Ash)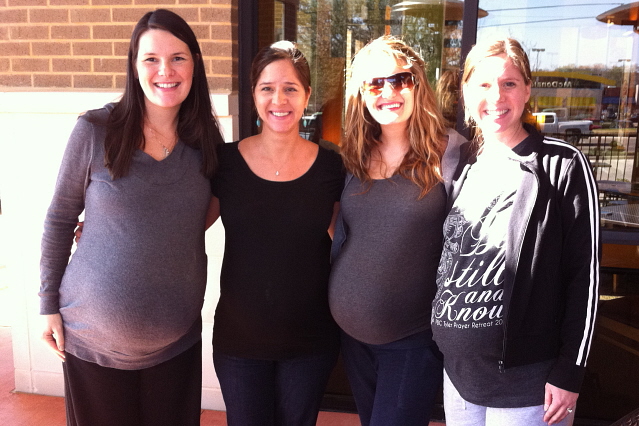 Meredith had her twins yesterday, and bless her poor sweet swollen heart…the TWINS were bigger than any of my single babies were!  She birthed twin boys that were 7 pounds 3 ounces and 7 pounds 5 ounces!  Can you even imagine?!?!  I can't.  I complained so much with my 6.5 pound peanut, and Mere never complained as she was carrying almost 14.5 pounds of baby around.
Ashley, Carrie and I went to the hospital and got to take our babies first pics together.  I have a feeling they will be very tired of us taking pics of them as they grow.  Great wedding video material.  We're hoping out of all of our babies, surely there will be at least one marriage.  I'm all about arranged marriages.  I have learned that parents really do know what's best for their kids, so let's bring arranged marriages back!
Here are our precious gifts from the Lord!
Laurabeth-6 weeks, Georgia-5 weeks, Eva (Carrie's baby)-8 days, Thomas and Henry (They finally have names)-1 day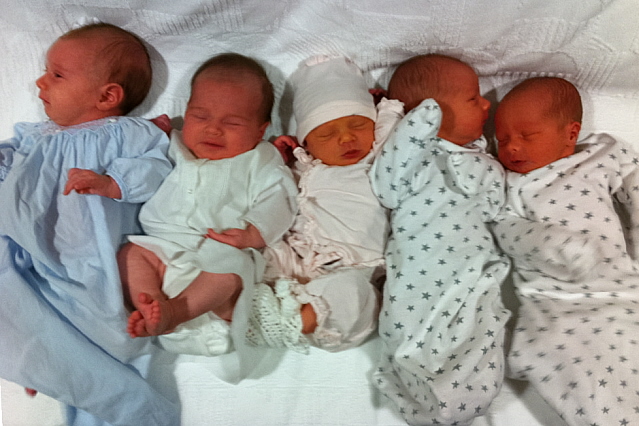 "Sons are a heritage from the Lord, children a reward from him."
-Psalm 127:3
-kate
.