My crazy son lives for specific days on the calendar.  Splash Day would be one of the days he anticipates from the first day of school until it happens the last week of school.  He loves it!  I'm a little behind posting…since school is finally OUT, but here are pics from Preston's Splash Day.
The pledge and then the "parade" to the field.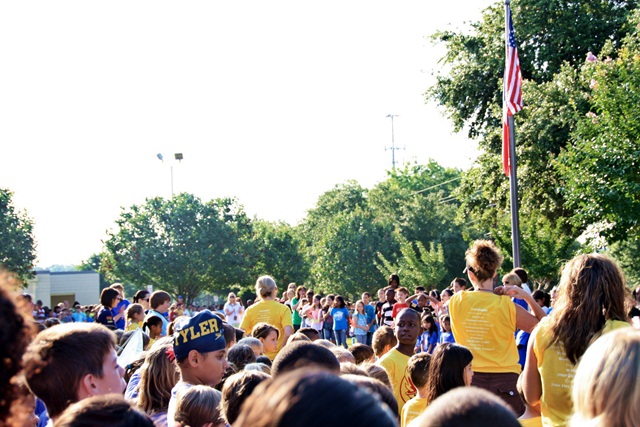 Denver and Preston.  Denver's parents (Ashley and Justin) were high school sweethearts, too.  We were friends way back then, and we still love hanging out with them.  It's so fun to see our babies get along and have fun together.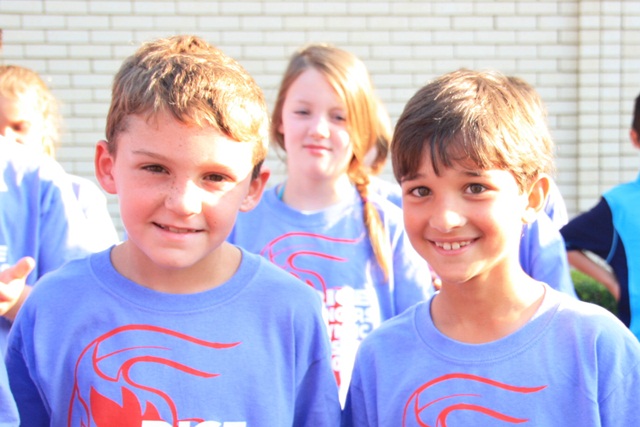 Preston's wonderful teacher!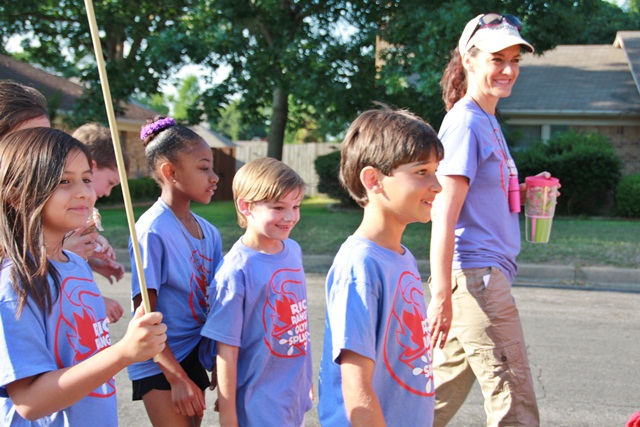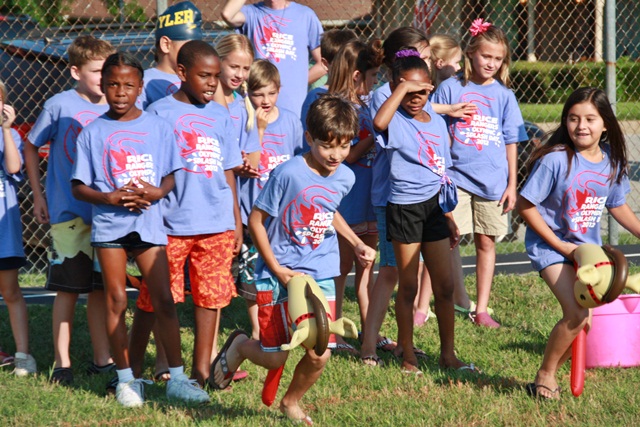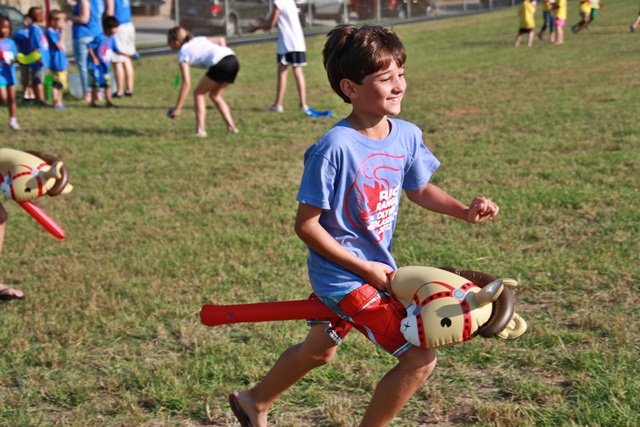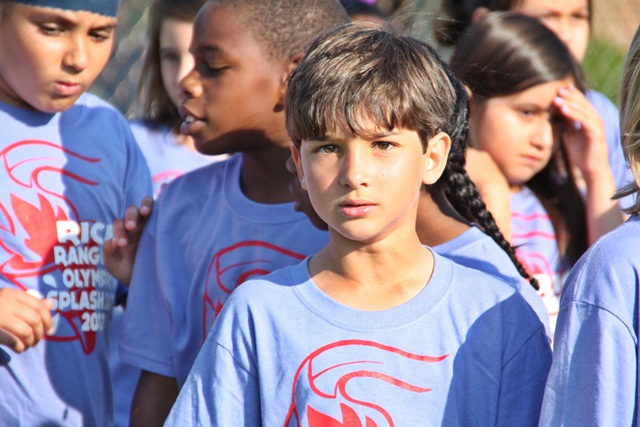 Tug-of-war…boys vs. girls.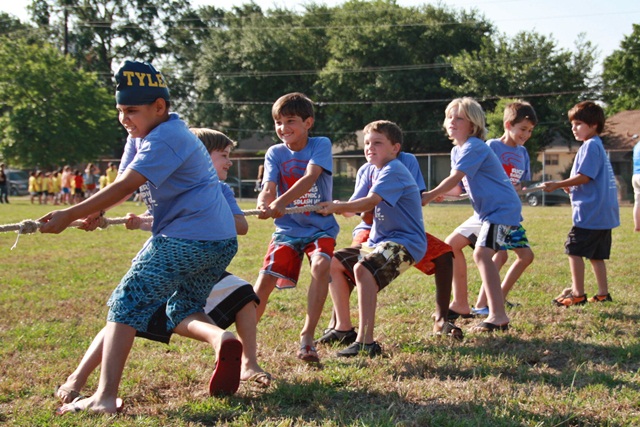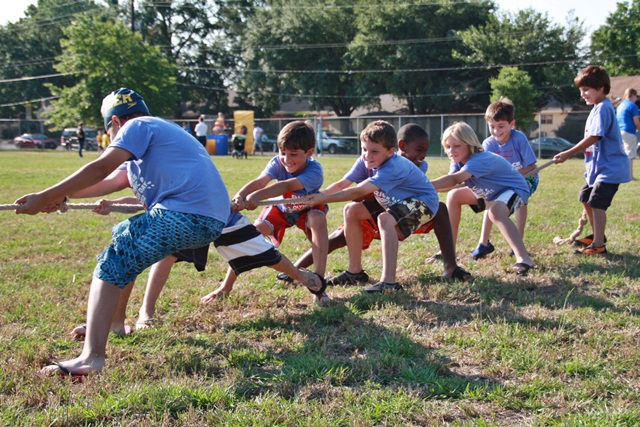 The girls won!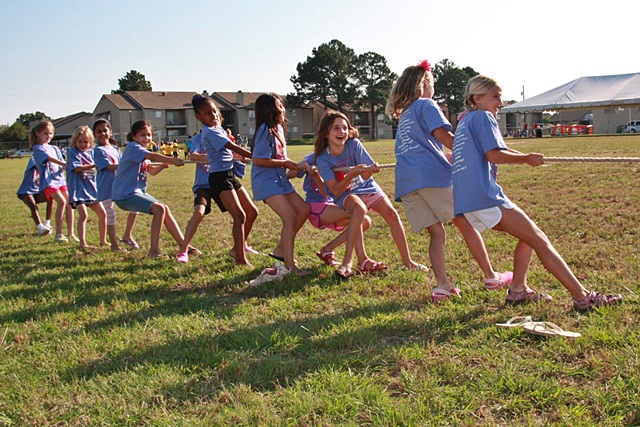 Since there were more girls, the teams had to be divided more evenly.
The beautiful girl behind P is his friend Faith.  She is precious, spunky, fun, and outgoing.  Preston and my girls love to hang out with her.
Apparently Faith is responsible for my naive, innocent son's first kiss!  The class was in the library and Faith told Preston to close his eyes.  He cluelessly obeyed her request, then she held a book up and kissed him behind the book.  He had NO IDEA she was going to do it, and when Brad and I asked him about it he said he was going to tell on her so she would get in trouble.  What a mess!  We encouraged him to not tattle with the intent of "getting her in trouble" but to talk to her directly.  I just hope he continues to be oblivious to girls…at least for 12 more years!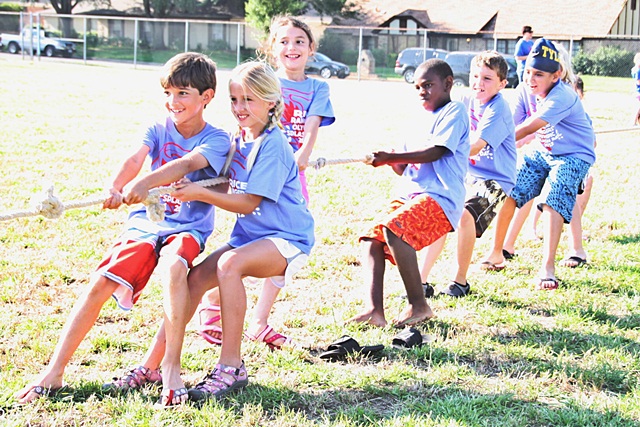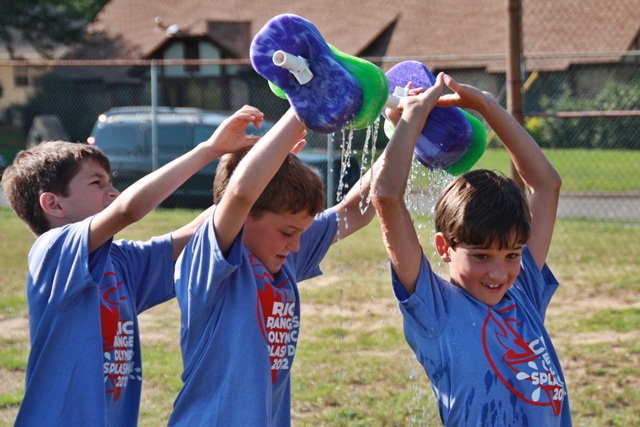 The below picture makes me sad!  My baby looks so big!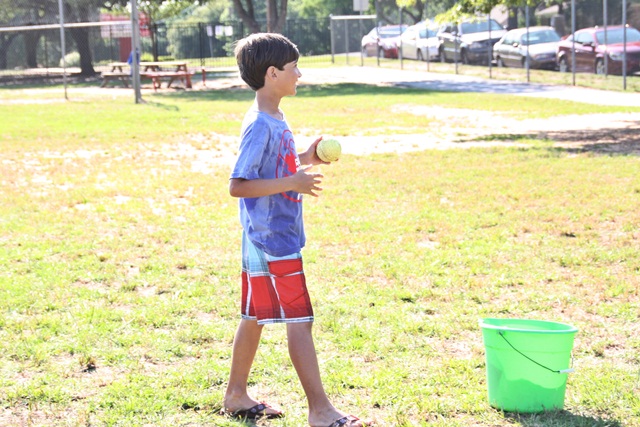 The boy had been so excited about the dunking booth.  When the class walked up, the dads working the booth told the kids that no class had gotten more than 3 total dunks.
The first four kids that went missed all 3 of their shots.  I'm not criticizing.  I would still be throwing balls if I had to hit that target!  Well my little athlete stepped up and threw a cannon!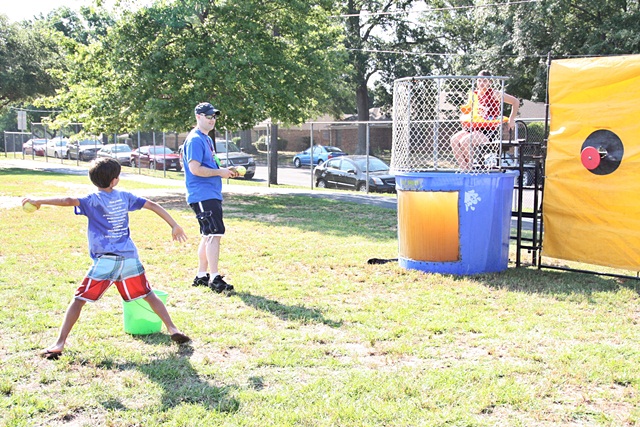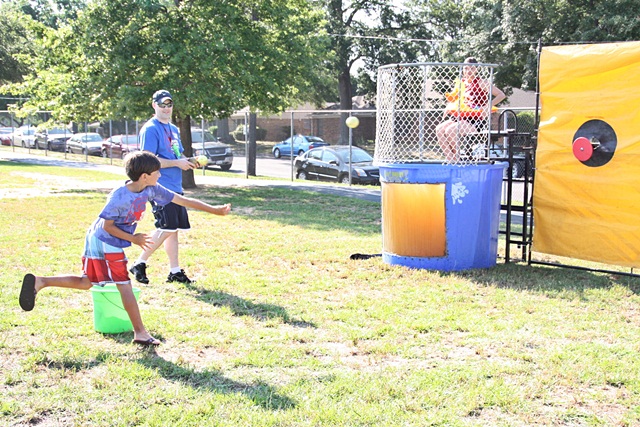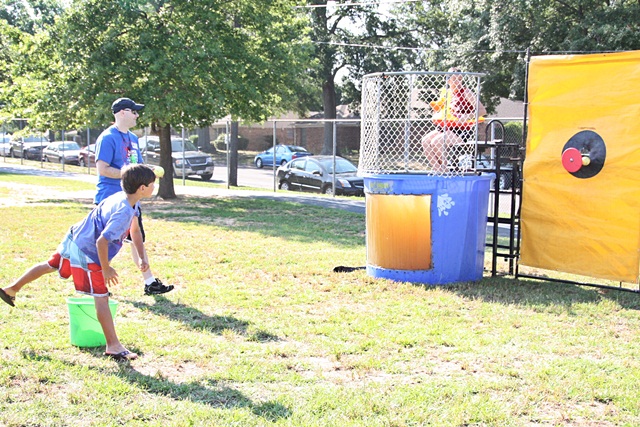 WHAM!
Down she went!  It doesn't look like it from this picture, but he hit the target and she went down.  He was so excited.
He got ball #2.
WHAM!  Down she went again!
By this time my son's chest was bowed and his head was big enough to explode.  He got ball #3.
He barely missed!
He did get to throw another ball before they left that station and dunked her one more time.  My goodness!  The boy had so much fun!  I'm sure he will be counting down the days until Splash Day 2013.
So many more pics to come.  We've taken pics with the babies, gone blueberry picking, had a graduation party for my precious niece, and Preston's team WON the Coach Pitch Little League Championship!  It was a very exciting UNDEFEATED year…which was a huge change from last season…however I LOVED our team last year!
Anyway, many many more pics to come if I can get my act together.
Happy Tuesday!
-kate
.