Last week Lilly Katherine and AnnaLeigh had Rodeo Roundup at school.  They didn't have it on the same day, of course…that would be too easy. :)
They have been looking forward to Rodeo Roundup!  However, this little maniac has renamed it "Cowboy day!"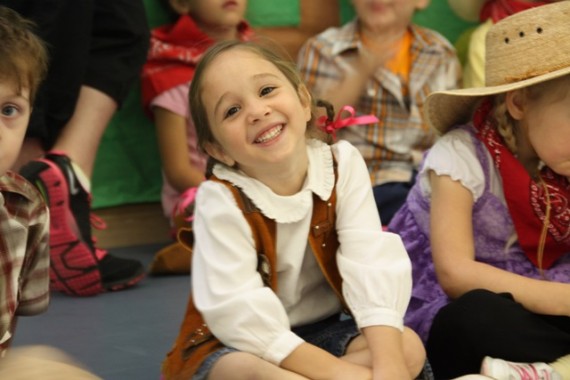 The girl loves to perform!  She would be headed straight to Hollywood if I would let her.  However, I don't think this world needs another Brittney or Lindsay!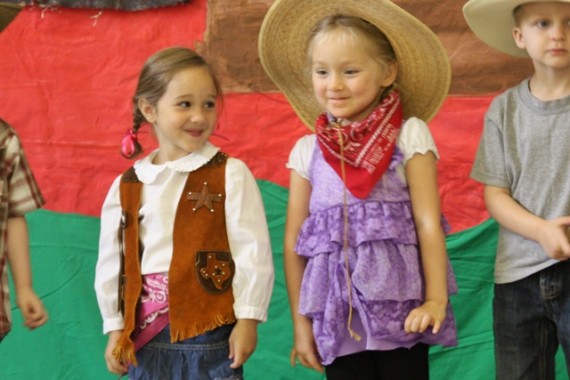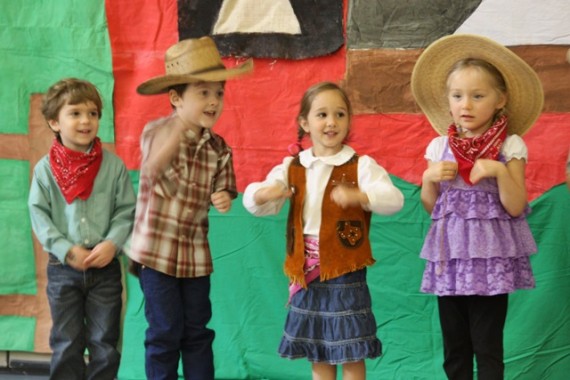 My little peach was not in a very smiley mood, but she's still precious to me!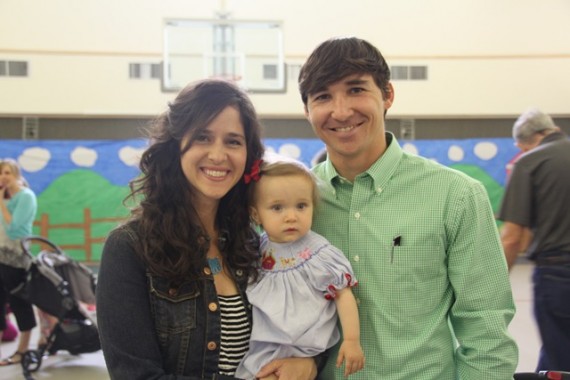 Brad's mom (Nana) and Georgia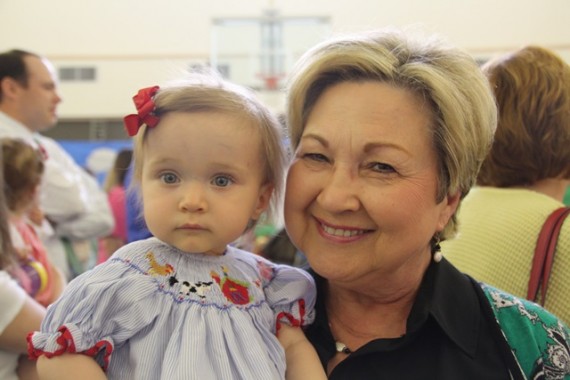 Laurabeth (my sweet neice) and Georgia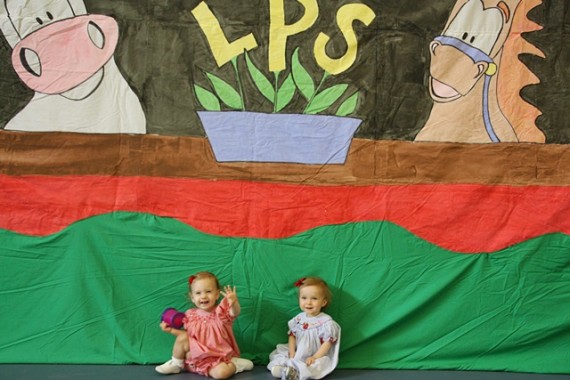 My sister (who is 7 1/2 months pregnant) and my precious little peach!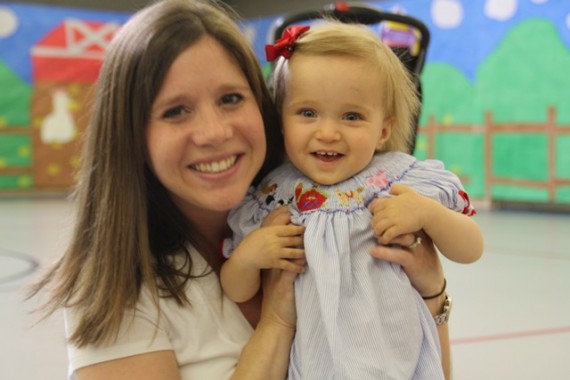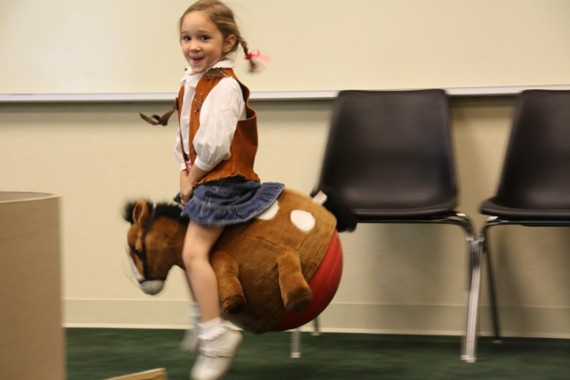 The Three Musketeers!  Truett, AnnaLeigh, Finley (Finn-wee, as AnnaLeigh says)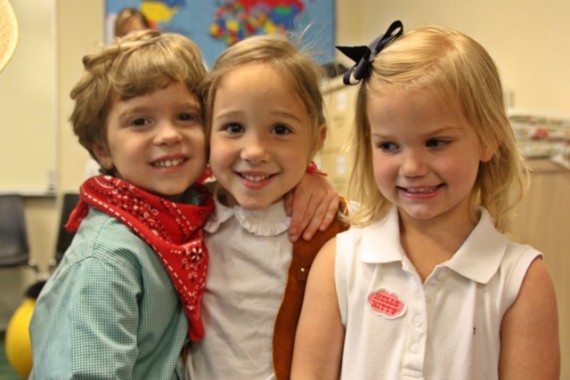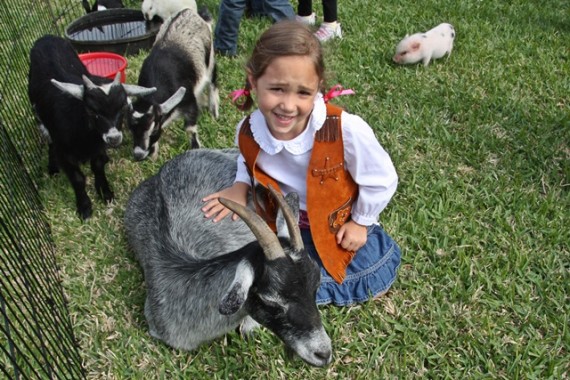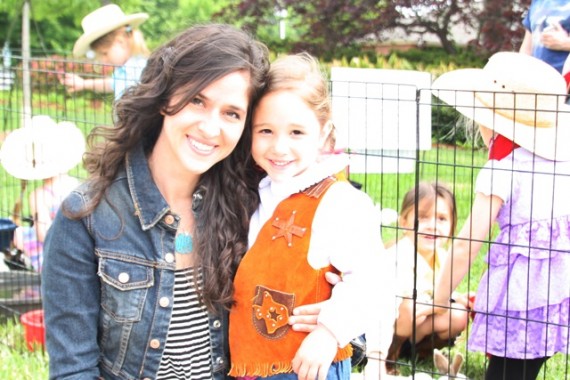 And LK's Rodeo Roundup…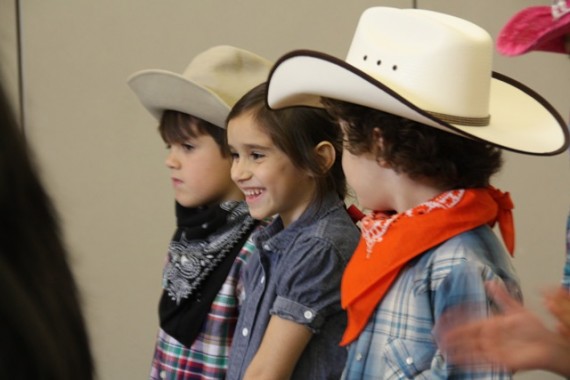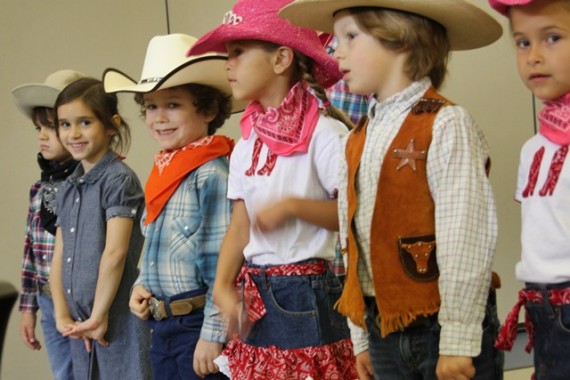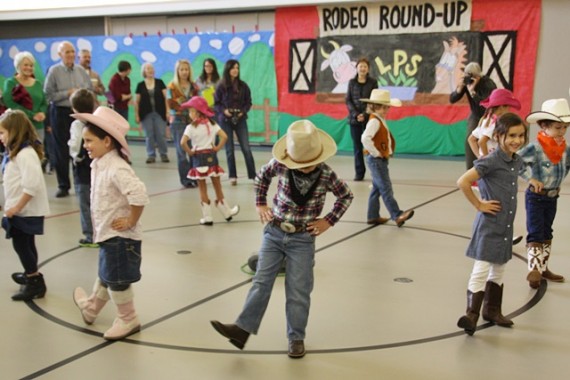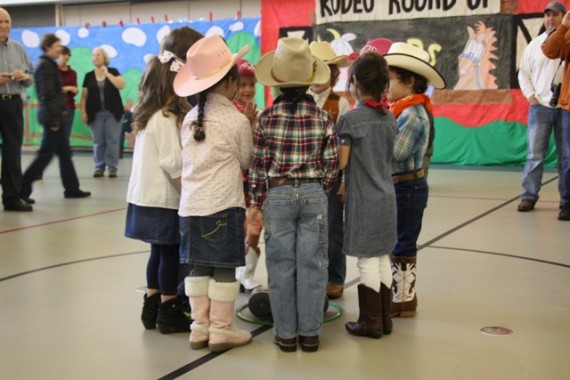 This is Lilly Katherine's kindergarten class.  I will be so sad for LK to leave this sweet, small class and her wonderful teachers and school next year.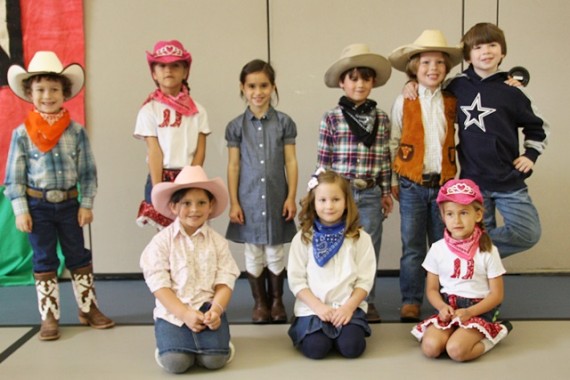 And this is totally random, and basically for myself.  I want to document things like this, because I have already forgotten so many funny things that my kids have said as little children.  Right now, my favorite words that AnnaLeigh says are:
Com-piano:  Piano
Shy-white:  Flashlight
Ew-jew-a-wee:  Usually (oh, I love it when she says that!)
Aw-da-mi-wo:  Armadillo
This is the deal.  She talks all the time.  She is smart and feisty, and I love her little voice (when she's not screaming "NO" or "I DON'T WANT TO!" at me!).  She can not correctly pronounce her R's or her L's.  For example, she calls Lilly Katherine, "Wiwwy Kaffawine," and I am not at all ready to start correcting it.  However, she's trying to teach Georgia how to talk, and I heard her saying "Jaw-ja (Georgia), say AnnaWee!  Anna-Wee!"  So, we may have to correct her speach sooner than I would like, because she is teaching other children how to speak as she does…which is pretty darn cute if I do say so myself. :)
That's all folks!  Happy Monday!
-kate
.