I am passing one of my most favorite recipes along to you.  This is one of my Dad's recipes, and it's for the unbelievably yummy Red Lobster's Biscuits!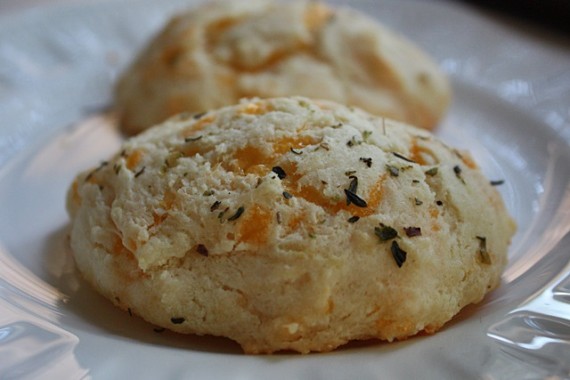 This is such a quick, delicious addition to any meal!  The recipe is posted below, but I just had to include a few pictures from yesterday.
First of all, my little Georgia Peach has had fever for a few days, and yesterday she slept almost all day long.  She woke up from a nap that was over 4 hours long, and with WILD hair, she was ready to play with her brother and sisters.  It was an absolutely fabulous day outside, and for some wonderful reason, my kids were all playing happily together.  They were giggling and swinging and having a lovely time together.  It was a true blessing!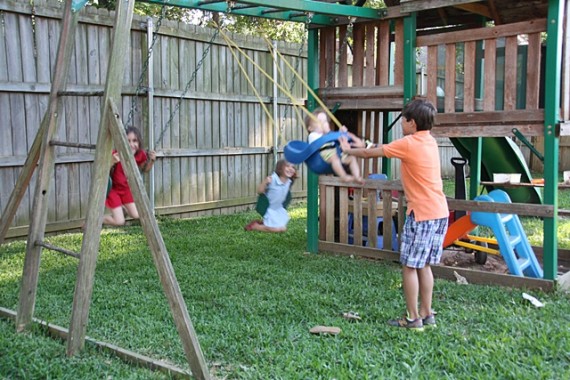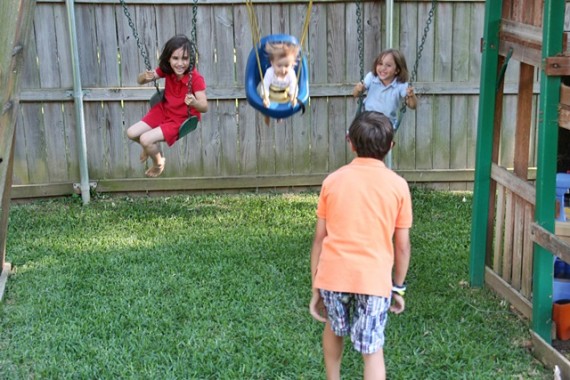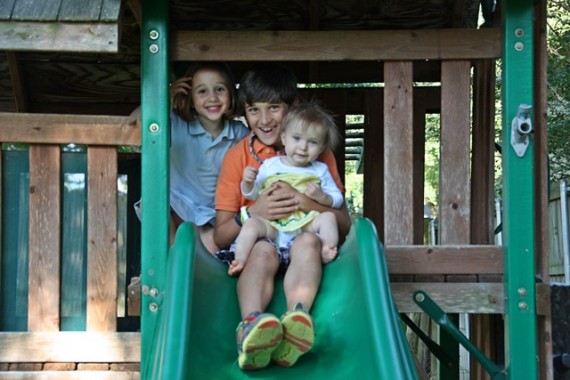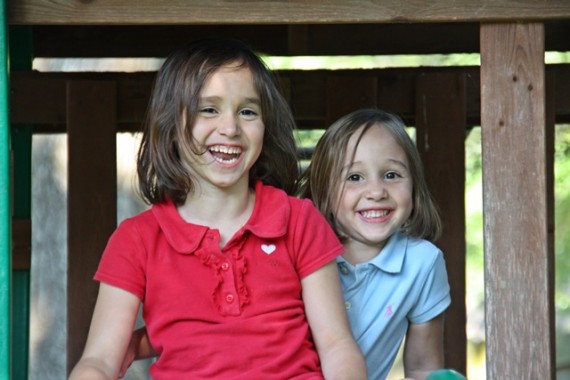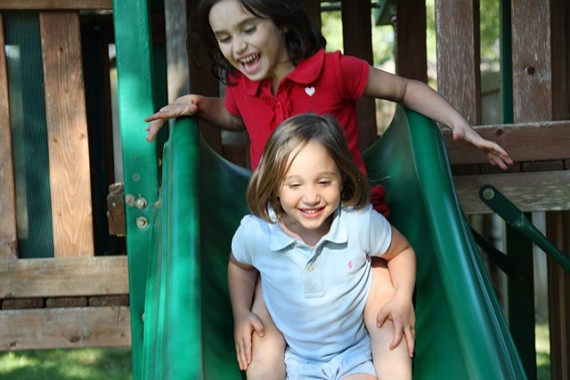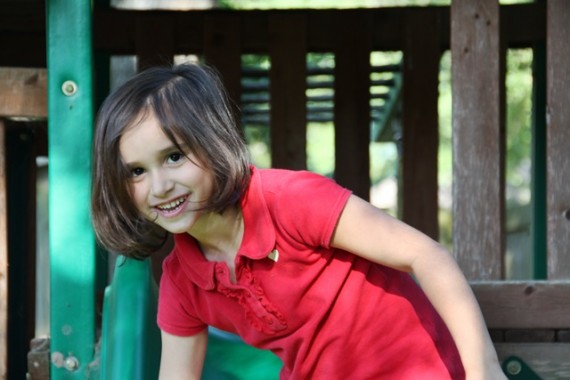 Preston took Georgia on the slide over and over.  She acted like she liked it, but seeing the pictures, I'm not sure that she was having as much as we thought she was!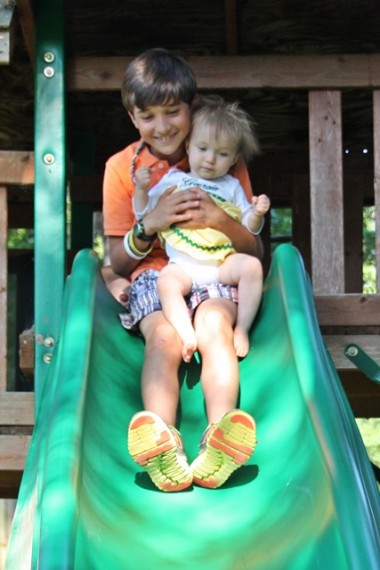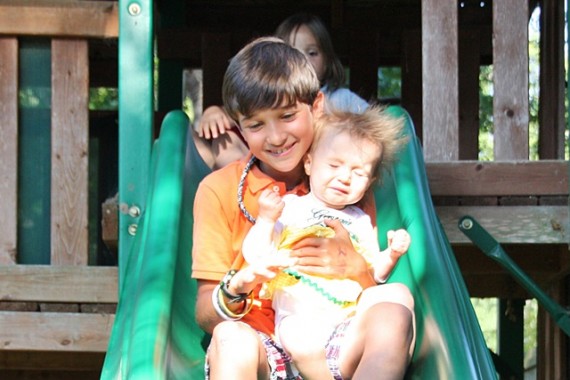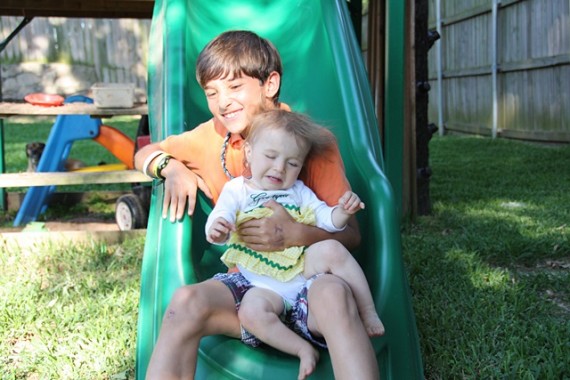 I love these four wild maniacs so much!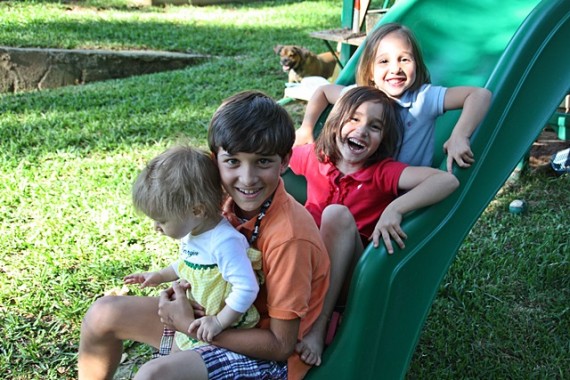 And these four wild maniacs love…Red Lobster Biscuits! :)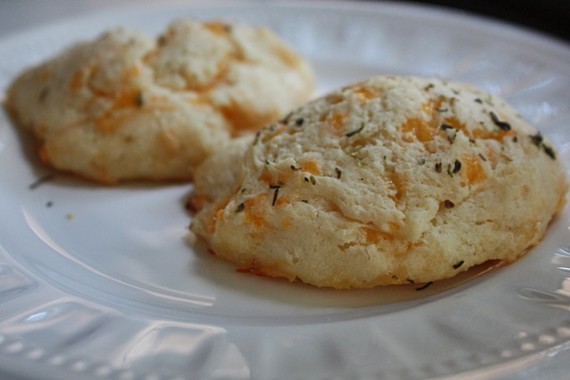 Sooooo…here's the recipe for my diddy's famous Red Lobster Biscuits.
What you will need:
Bisquick, Milk, Cheddar Cheese, Garlic, Butter, and Italian Seasoning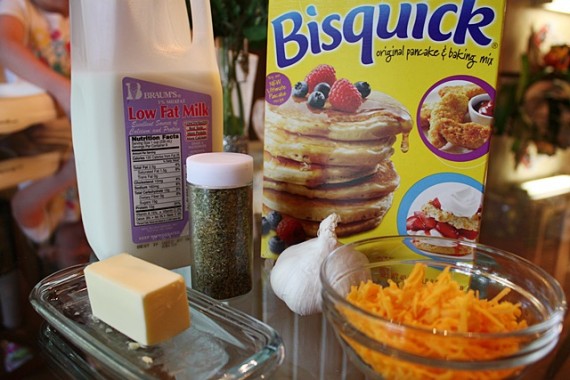 Combine the Bisquick, milk, shredded cheddar cheese, and minced garlic in a bowl.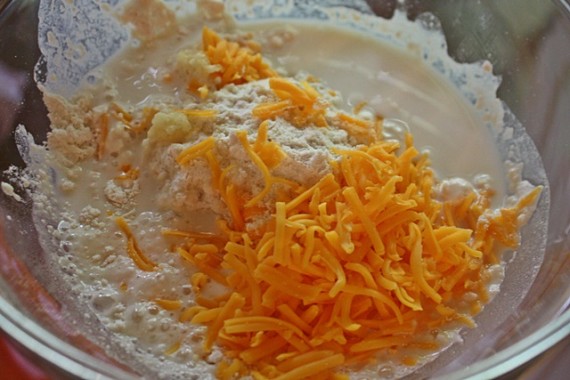 Stir well.  The dough should be sticky.  If it appears too thick, add another Tablespoon of milk and stir.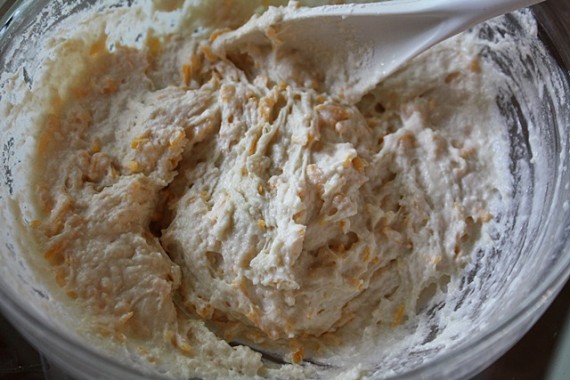 Drop spoonfuls of dough onto a cookie sheet or baking stone.  Allow an inch or two between them because they will spread.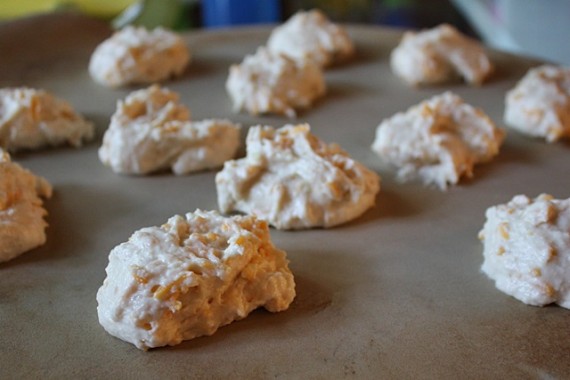 Melt the butter and add the Italian Seasoning.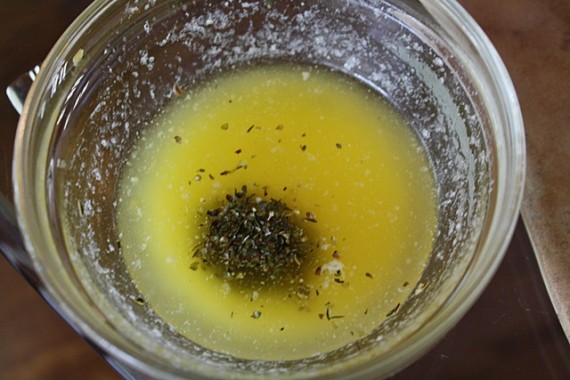 Combine with a basting brush.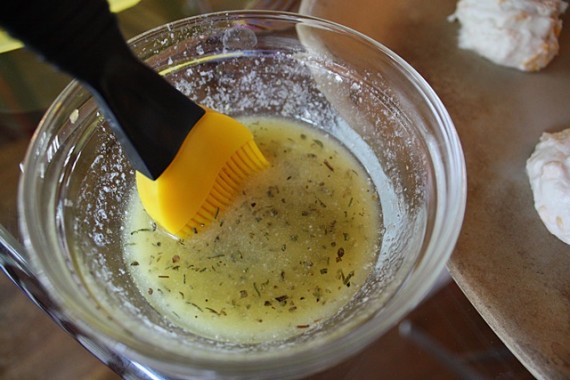 And paint the butter mixture on top of the raw biscuit dough until you have used it all.  Go ahead!  Use every bit!  Make Paula Dean proud!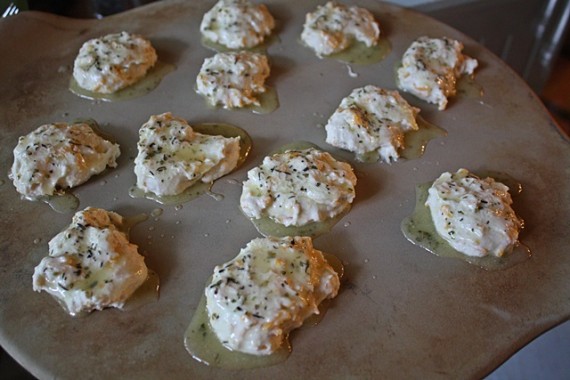 Bake at 400° for about 15 minutes or until just starting to brown.  I like mine a little less done.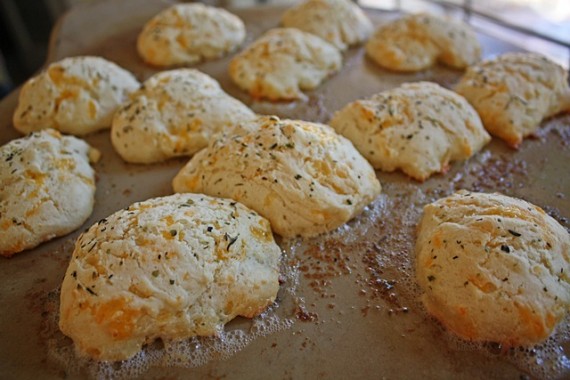 These biscuits are HEAVENLY!  They are so stinkin' easy to make, and I always have all the ingredients on hand.  Give them a shot.  You will not be disappointed!

Recipe for Red Lobster's Biscuits
Ingredients:
2 Cups Bisquick
2/3 Cup Milk
1/2 Cup Cheddar Cheese (Shredded)
2 Cloves Garlic (Minced)
1/4 Cup Butter (1/2 Stick)
1/2 tsp Italian Seasoning
Combine the Bisquick, milk, shredded cheddar cheese, and minced garlic.  Mix well.  If dough appears too dry, add a Tablespoon of milk.  Drop spoonfuls of dough onto a baking sheet or stone.
Melt butter.  Combine butter and Italian Seasoning.  Use basting brush to coat each raw biscuit with butter/seasoning mixture, until you have used all the butter mixture.  Bake at 400° for 15 minutes or until done.
Enjoy!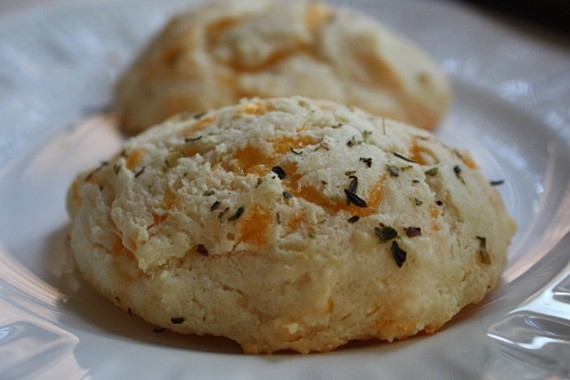 Have a lovely Tuesday!
-kate
.