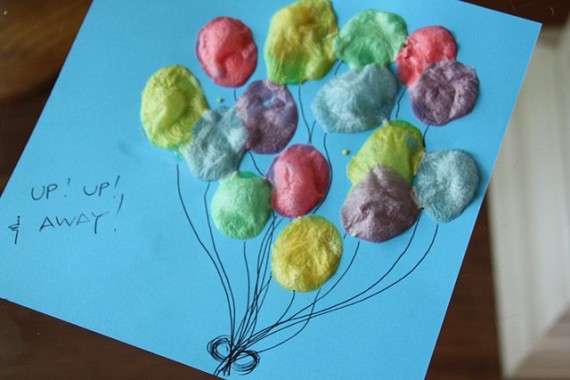 There are days that are happy and wonderful and there are days that are…not!
Yesterday was happy and wonderful.
Today was…NOT!
All four children were up by 5:59, and if you have read my blog for any time at all, you know that I AM NOT A MORNING PERSON!!!
By 8:30, one child was banished to her room until I could see straight enough to allow her until she could control herself enough to join the rest of us!
Sooooo, it is great for me to sit in my quiet house, with all my wild people tucked into their beds and look at the pictures from our oh-so-fun day yesterday.  It helps me to reflect and realize that sleep deprivation is not our friend!  In fact, when my kind-hearted, sweet baby girl is in a bad sleep cycle, it rocks our world.  I need to do a post about this, but we have always struggled with sleep with Lilly Katherine.  Another post for another day!
So, yesterday was a blast!
Preston was in school, AnnaLeigh had her last day of mother's day out, and Lilly Katherine was home with Georgia and me.  I wanted to do something that I knew would be fun and special to Lilly Katherine.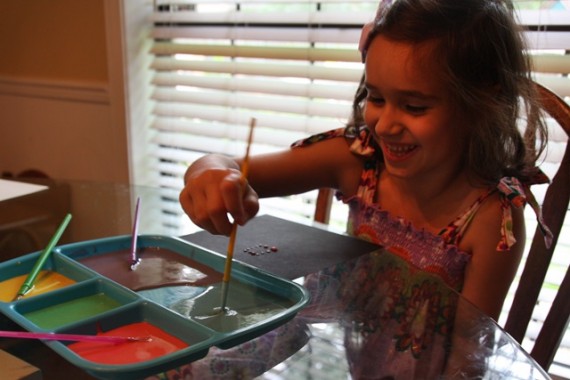 Anything involving paint and art makes her happy, so we made something that I haven't done with her in YEARS!  We made homemade puffy paint.  Not the kind I used to splatter paint shirts with in 1990, but a microwavable puffy paint that is so much fun to play with.
My baby girl painted ALL DAY LONG!  She probably made 20 paintings, and they are displayed all over our house, of course.  It is so easy, and it really is fun for all!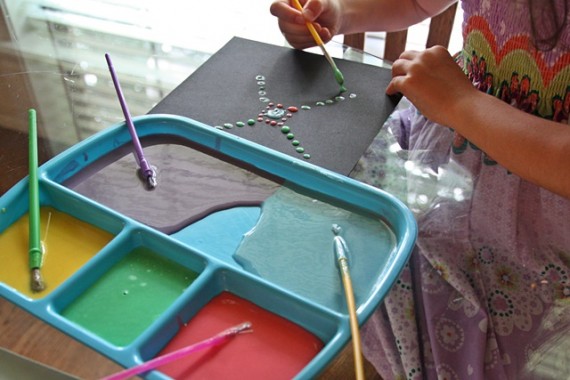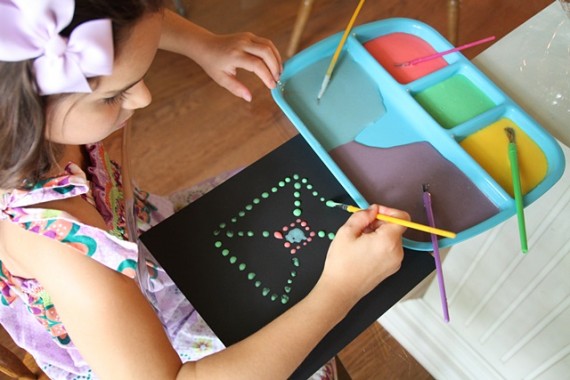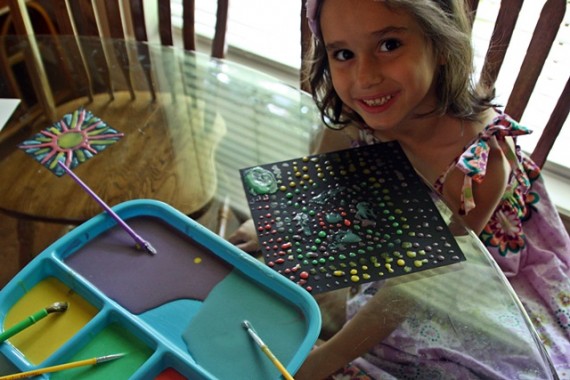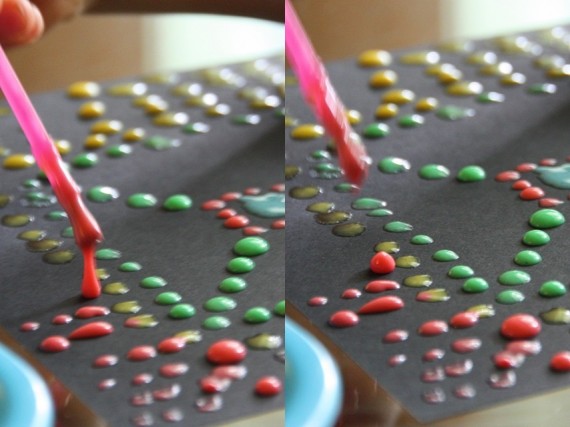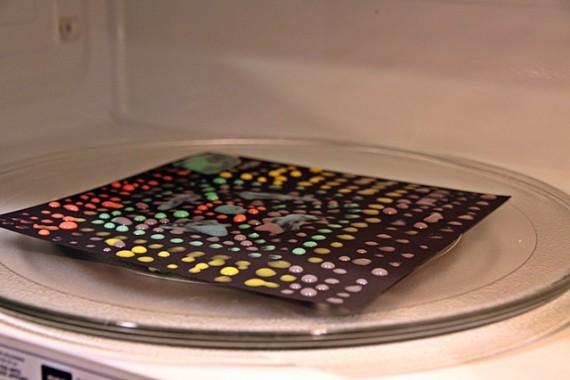 Yes, I let her get that close to the microwave to watch her paint PUFF.  I'm a rebel like that!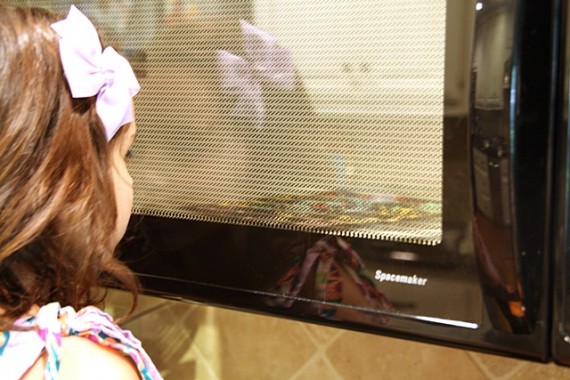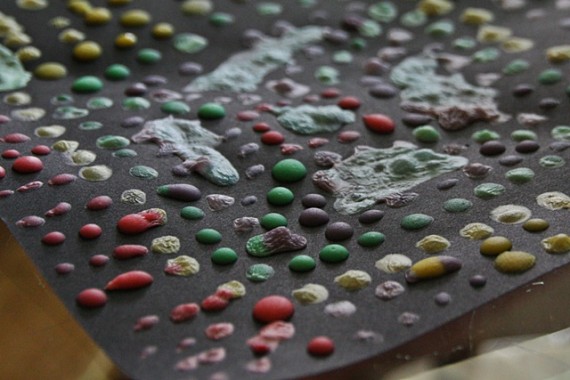 She painted and painted.  My most favorite one that she made was this cute turtle family.  They were racing and the daddy turtle stuck out his tongue at the finish line to win.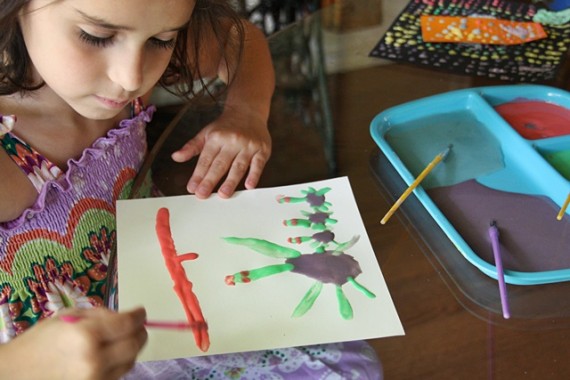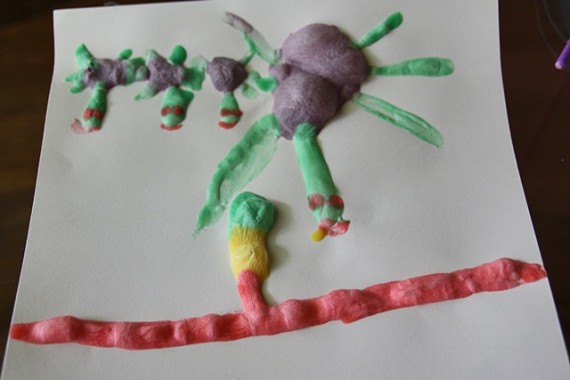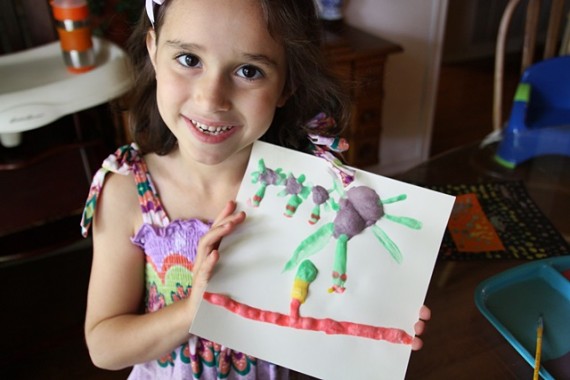 I would suggest NOT making a face.  It was a little crazy looking before we microwaved it, but it was disturbing after we microwaved it.  It reminded me of the mask Bette Midler wore in Beaches.  Talk about a good movie…from a few years back!  Tears!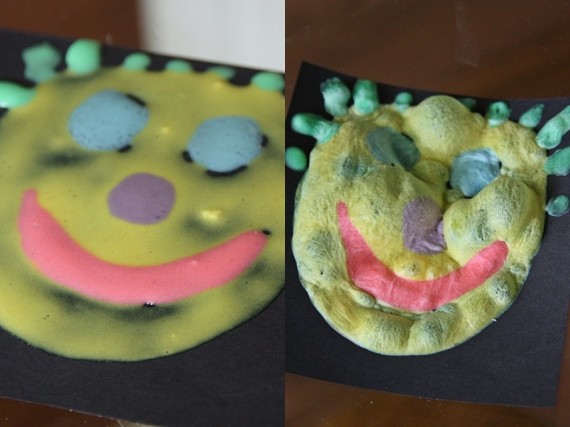 We had a great day together.  Thank goodness for days like yesterday.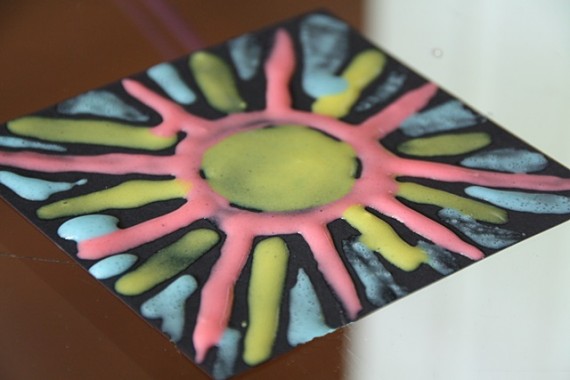 Recipe for Homemade Puff Paint
Ingredients:
1 Tbsp Self Rising Flour (See below for instructions on how to make self-rising flour if you don't have any)
1 tsp Salt
1 1/2 Tbsp Water
Food Coloring
Mix all ingredients and paint on cardstock with a paintbrush or Q-tip.  Microwave the painting for 10-20 seconds or until the paint has puffed.
I used the above recipe for each color.  So, I mixed up 5 batches of the above.  If you do not have self-rising flour, combine 1 Cup All-Purpose Flour with 1 tsp Baking Powder, 1/2 tsp Salt, 1/4 tsp Baking Soda.
Have fun!
-kate
.