Every single day someone says to me, "Where did those blue eyes come from?"  or "Who does this baby look like?" or "She just doesn't look like y'all!"
I call my sweet Georgia Peach my little recessive gene.  We don't know where her sweet blue eyes came from, or why she as white as snow, or why her hair is coming in blond!  But I love her little unique features.  I hope her eyes will be as blue as the sky.  I would love for sweet Georgia to have her own unique look.  But the Lord only knows, and she may end up with darker hair than everyone.  The skin, however, seems to be white as white can be.
I wanted to find pics of Preston, Lilly Katherine, and AnnaLeigh at about this same age, so I spent HOURS and HOURS looking through old pictures this week.  There is nothing more fun to me than looking at my babies' lives in photographs.  I love seeing how much they have grown and changed.  It's good for me to see them as babies so I can see how quickly time is passing.  After the week of screaming temper tantrums, poop in panties, and sleep deprivation, it's good for me to see their sweet faces and remember that they are growing up before my eyes and one day I will wish we were having screaming fits about vbs crafts and naptime…and not boys.
Anyway, here are a few pics of my sweet maniacs at around 4-5 months.
Preston's eyebrows were always raised with a concerned look and he rarely smiled.  He was always serious…or crying.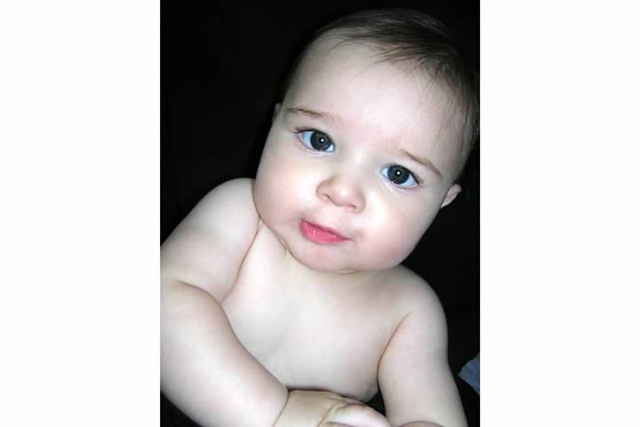 Lilly Katherine was happy and sleepless from day 1.  Her eyebrows talked for her and so did those big black eyes.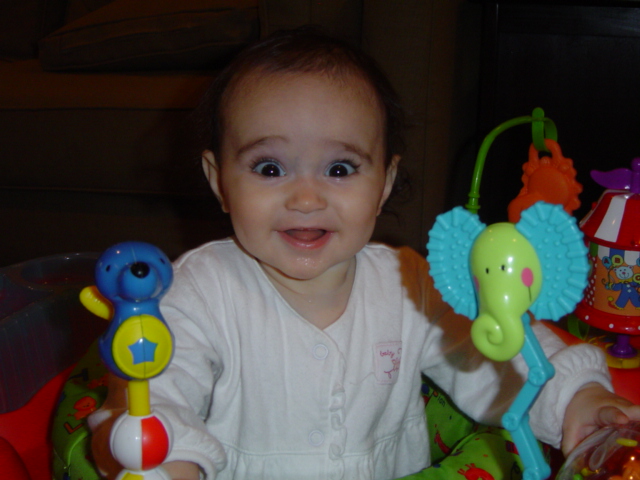 AnnaLeigh always had an open mouthed smile, and precious thick, curly, dark hair.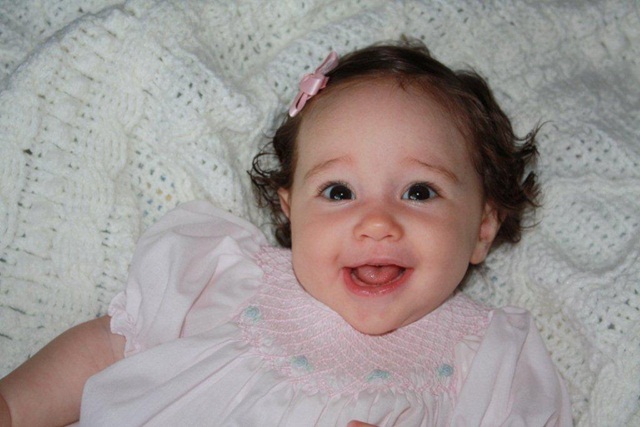 And my baby Georgia and her big sweet toothless smile.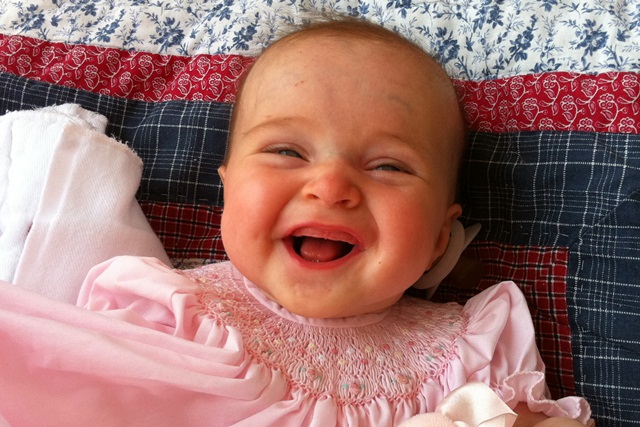 They all look different to me.  All cute.  All unique. All Rotten!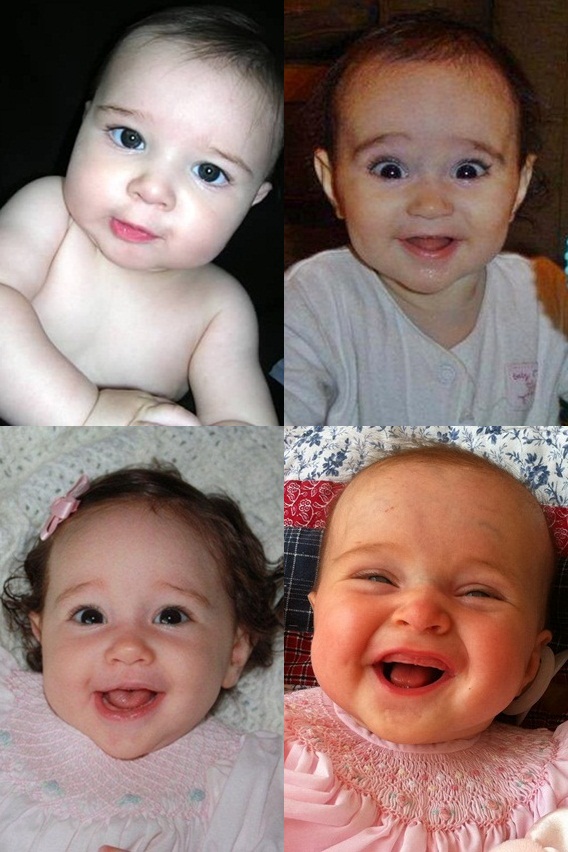 God has truly blessed me with the cutest little stinkers on earth!  They are all maniacs, but I wouldn't trade them for the world!
3 Children are a heritage from the Lord,
offspring a reward from him.
4 Like arrows in the hands of a warrior
are children born in one's youth.
5 Blessed is the man
whose quiver is full of them.
-Psalm 127:3-5
-kate
.