Lilly Katherine's 6th birthday was August 26th, the day before school started.  Lilly Katherine has daily asked when her party would be, but in typical Kate fashion, I didn't decide to do anything until last week.  If you have read this blog for any length of time at all, you will recognize a pattern here!  Her birthday party last year was in NOVEMBER!  Preston's 8th birthday party was actually an 8 1/2 birthday, and the list goes on.  I NEVER have the party on their birthday.  This is not intentional, and it's not that I don't know when my children's birthdays are.  I just procrastinate in every part of life.
I'm not proud of it!
And I vow to change every New Year's Day.
And then I procrastinate on that, too.  I'm good at it.
Not only do I usually have the party much later than their actual birthday, but I am queen of very last minute parties, like this one.  On Monday, I decided that we should have Lilly Katherine's party this weekend.  I called the church to reserve the date, and Brad's mom reminded me that it was Rose Festival Weekend!  The Rose Festival is a big deal here, and LK loves to look at all the princesses in their dresses.  Brad suggested (Yes, BRAD!) that we have a few girls dress up and take them to the Rose Parade for her party.
Cute.  Easy.  Free.  Not at my house!
SOLD!
Sounded like a plan to me!  So I threw together some invitations, with Lilly Katherine's help of course.  Then we ran them to a few friends.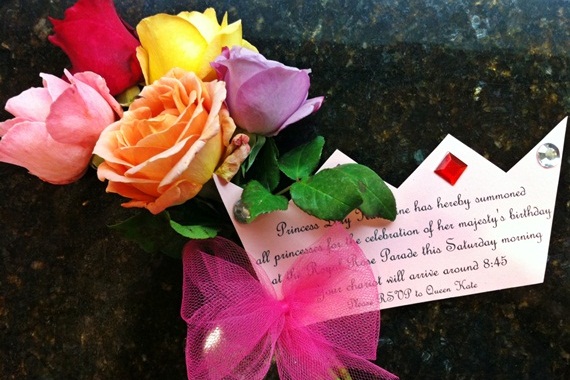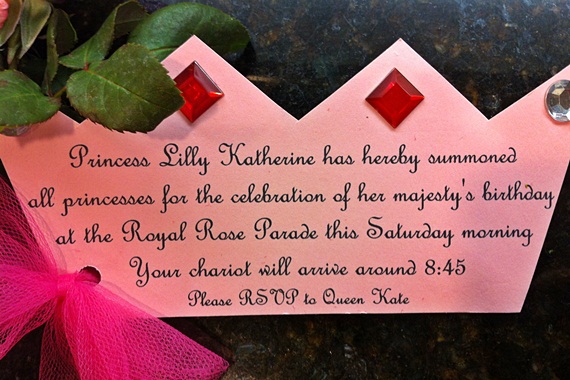 Saturday morning was crazy, but we made it to the parade and had a fabulous time!  The girls were so cute in their princess attire.  Here are 4 million pictures of our Rose Parade Princess Party…
We set up a table with cupcakes and treasures for the little princesses.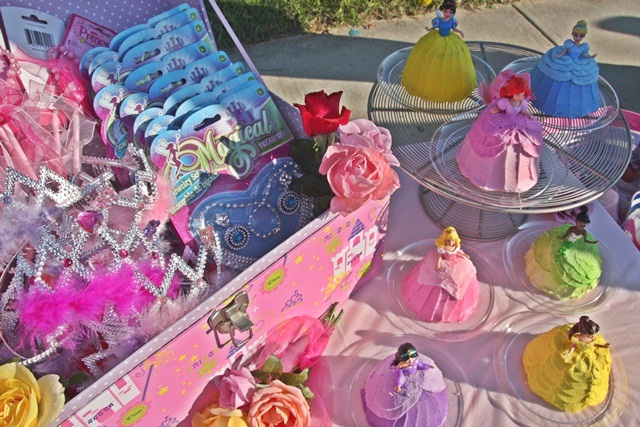 The girls arrived with "the boss" leading the pack, looking in charge!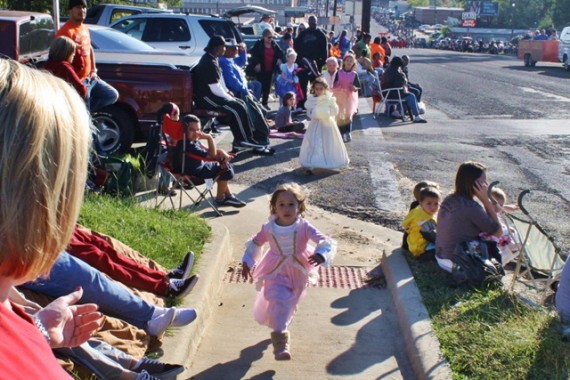 They accessorized with bracelets and rings…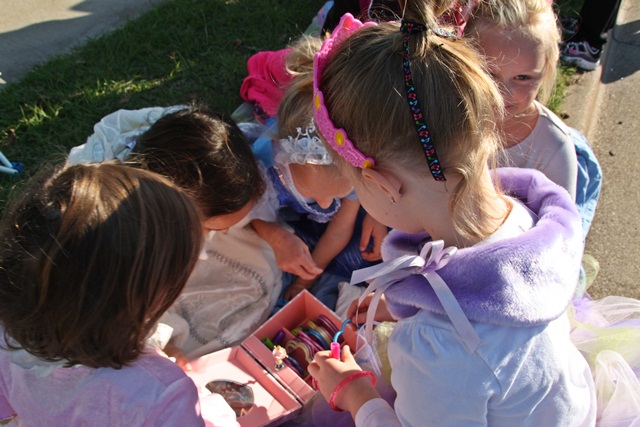 …and crowns and necklaces and wands!  Great treasures from the Dollar store!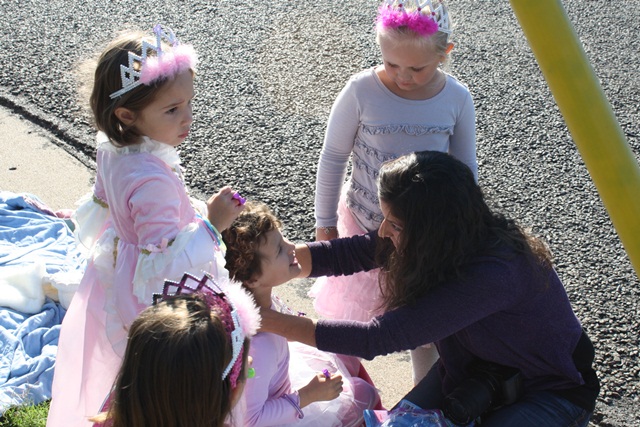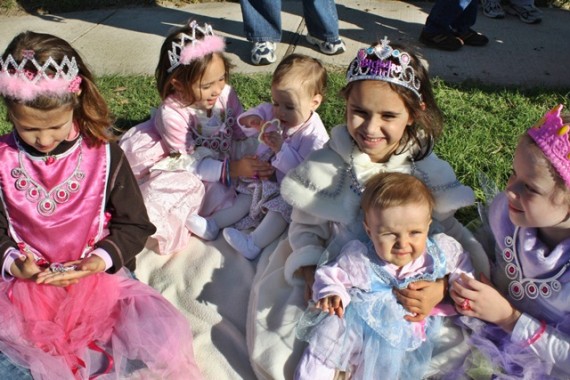 Then I armed them all with a noise maker, thinking they would toot on it for a second and put it down.
I was wrong!
It was like Rose Queen meets Duck Dynasty!  The girls blew on these stinking noise makers until they were blue!  The good news is that it drove any crowd that was around us, far, far away!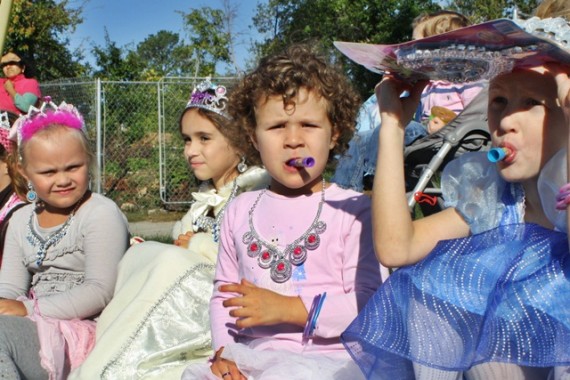 My beautiful baby girl!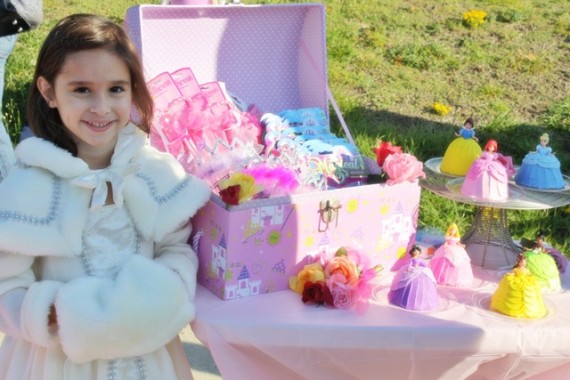 I still can't believe this little woman is SIX!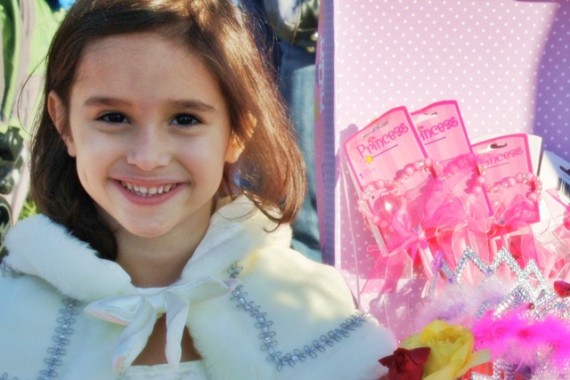 Then the parade began!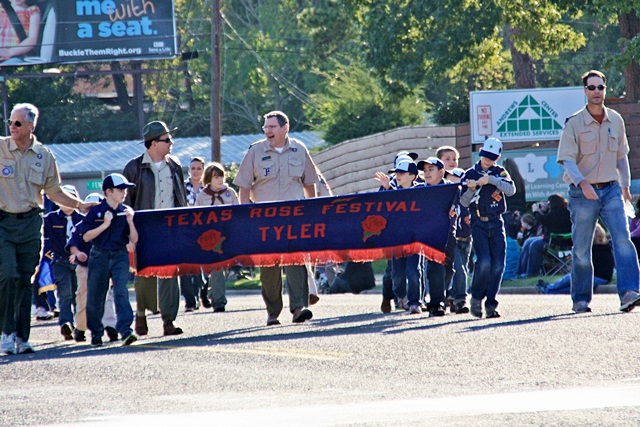 Lilly Katherine's friend, Molly, was on the first float.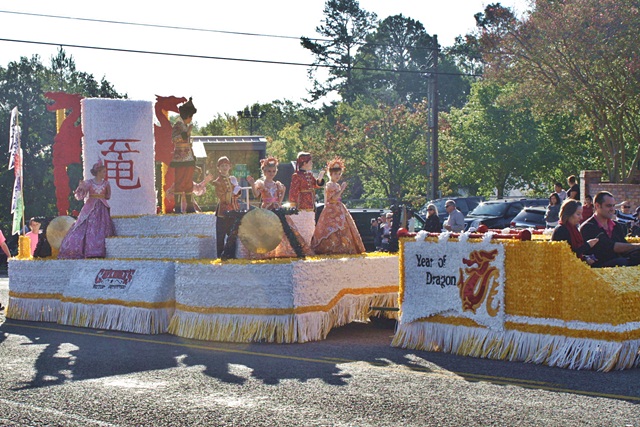 Lilly Katherine insisted on inviting sweet Molly, even though I tried to explain that Molly would be IN the parade and not able to attend.  That's when LK had the idea that if the Rose Parade people saw all her friends dressed up, they would let them have their own float.
Hmmm.  Probably not.
But here's beautiful Molly waving at our princesses.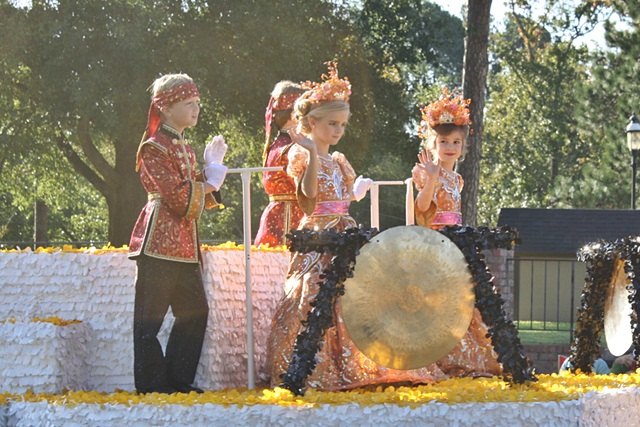 And our little princesses excitedly waving back at Molly!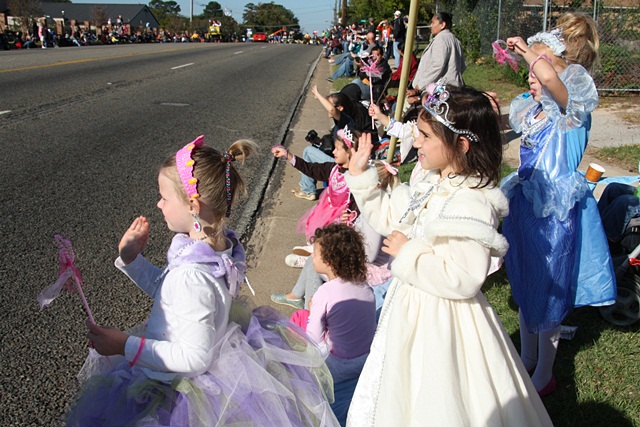 The Rose Festival dresses are always over the top and amazing!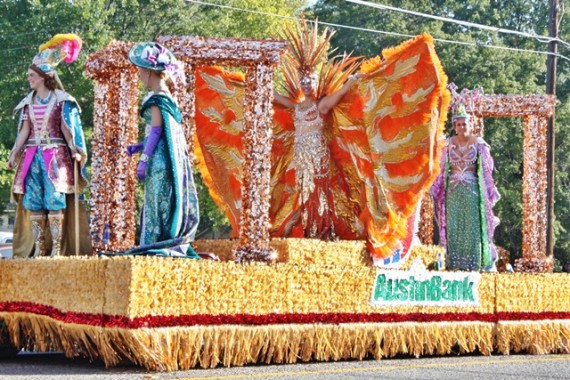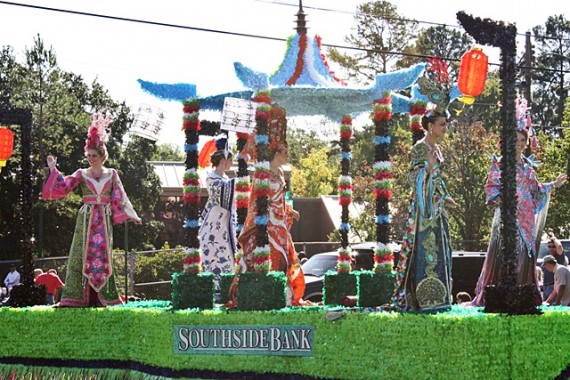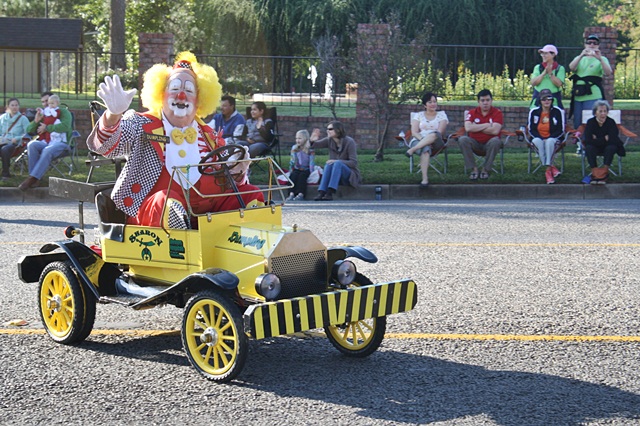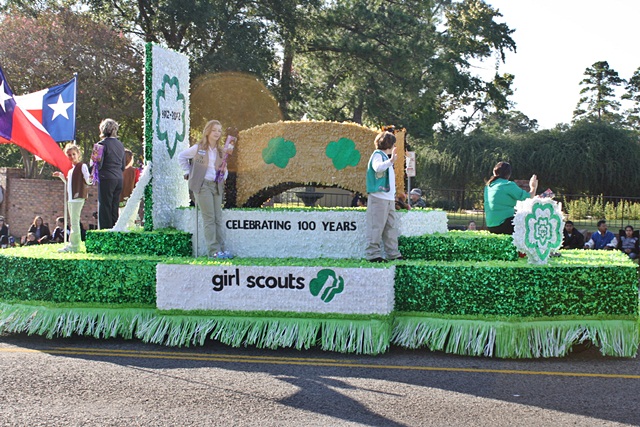 Gotta love the Southern Belle Drill Team!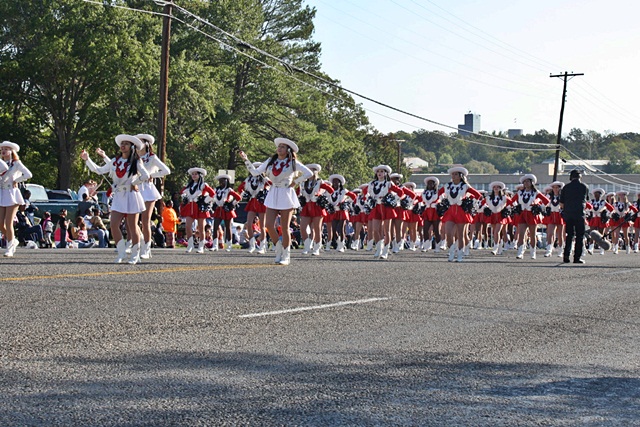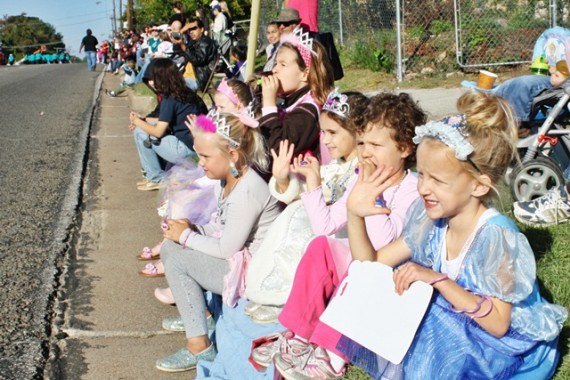 The "party" at the parade.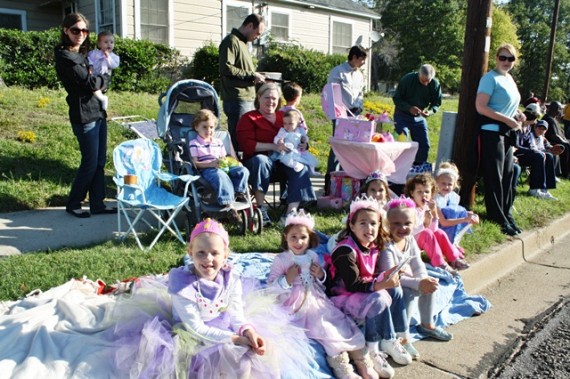 My three little princesses, AnnaLeigh, Georgia, and Lilly Katherine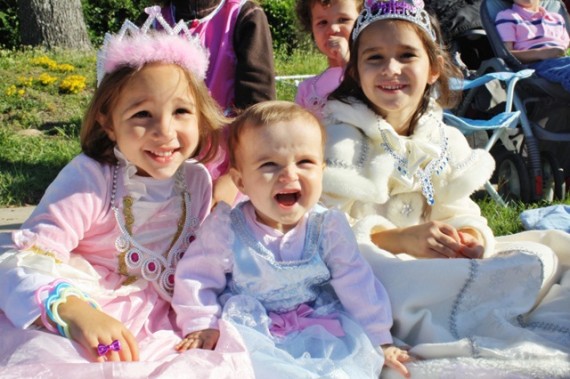 The princess party attracted a little extra attention.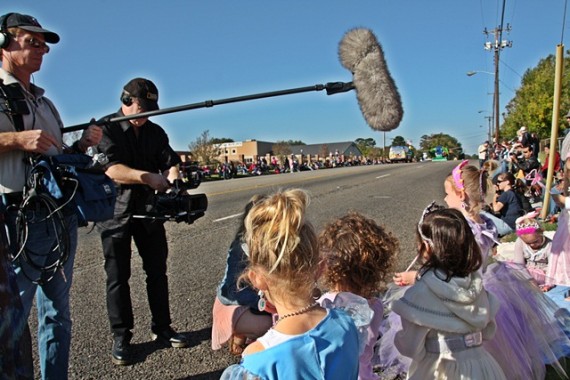 They kept asking Lilly Katherine and her princess crew, "Why are you guys here today?"  They were hoping she would say "For the Rose Festival!" or "To see the Rose Queen!"  However, no matter how many different ways they asked, Lilly Katherine's response remained the same, "This is for my birthday party!"  "We are all here to celebrate my birthday!"  As if nothing else was going on around her or maybe that all those people were there for her.  I was cracking up!
Here are a few party guests.  I didn't manage to get a picture of everyone…so sorry!
"Prince Preston" was there, but played football in the back most of the time.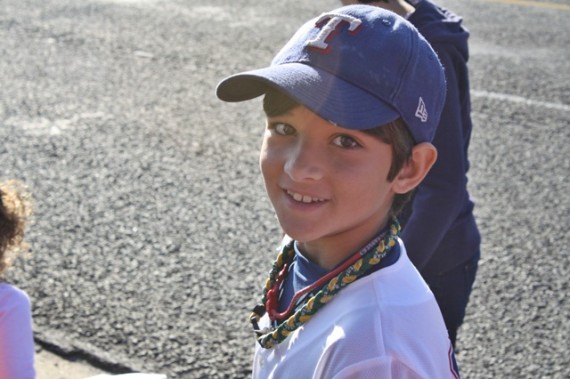 Laurabeth and Truett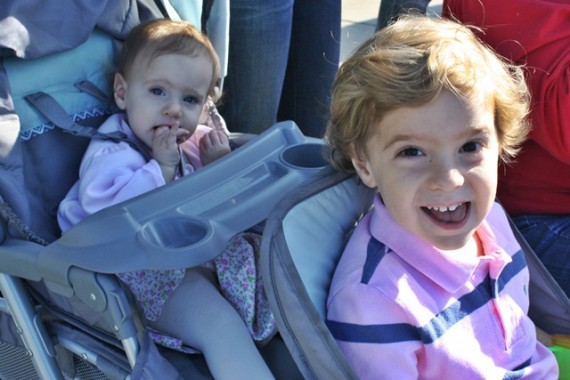 Mimi and Princess Georgia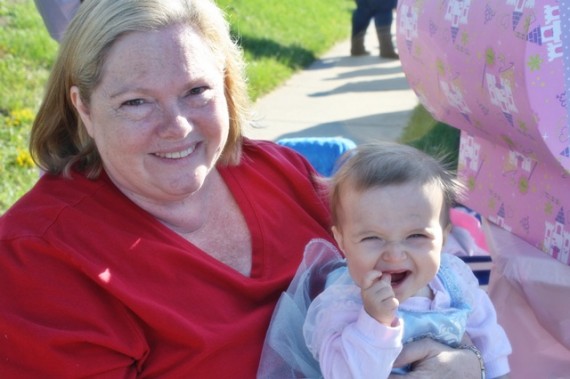 Caleb attended, but spent a great deal of time like this, because he was frightened by clowns, loud vehicles, and the darn haunted house people that were in the parade.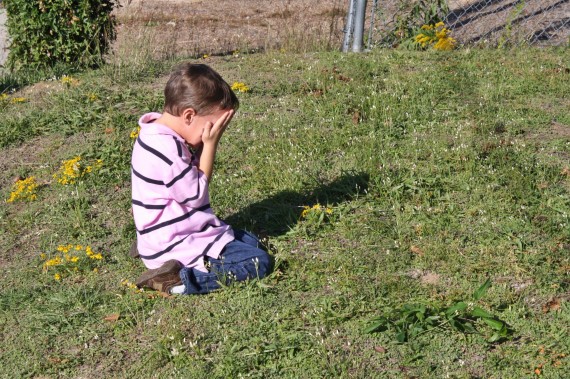 Garrett, Preston, Uncle Alan, Caleb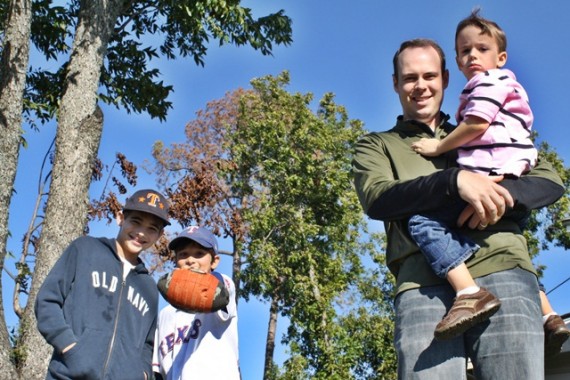 Princess Tayler and King Brad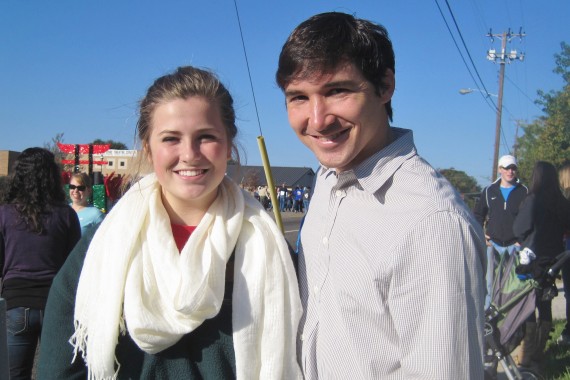 Oh Ella!  This face says it all!  I love how this child is going to brighten up her mama's world! :)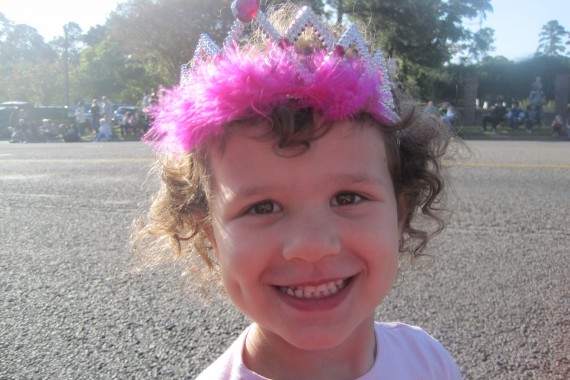 The lovely Princess Claire.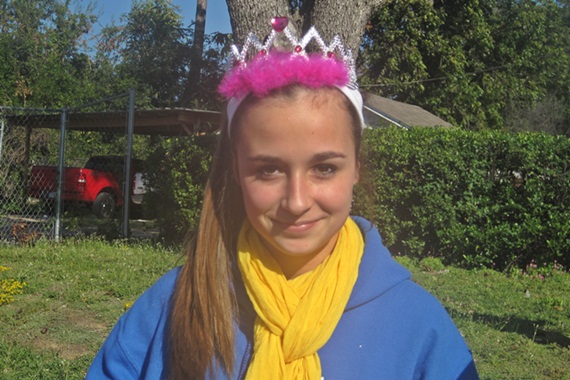 My sweet baby Princess Georgia.  She is getting 2 new teeth.  Unfortunately they are not where you would expect.  Looks like I'll have a little Jack o'lantern for Halloween.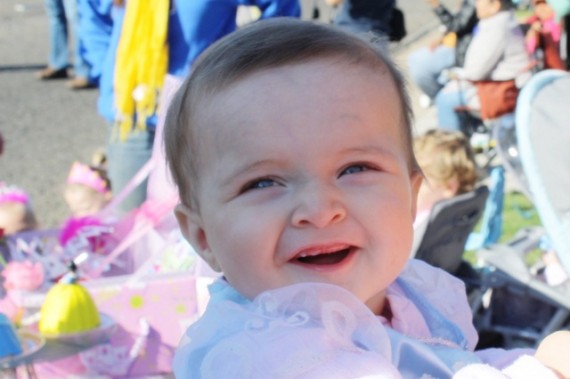 We enjoyed a little hot chocolate and then CUPCAKES!
I made the princess cupcakes with little princess dolls.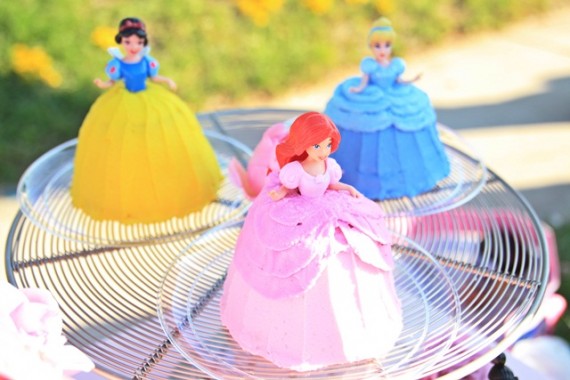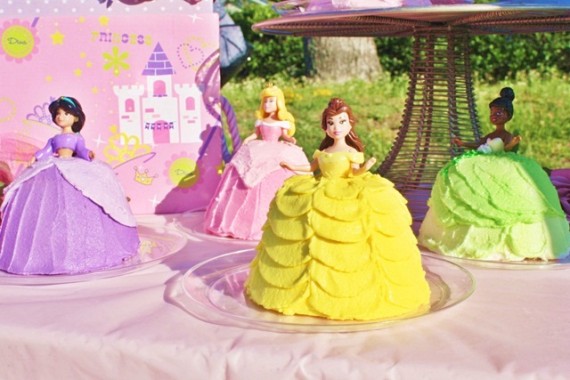 I let each girl select the cupcake of their choice…starting with LK of course.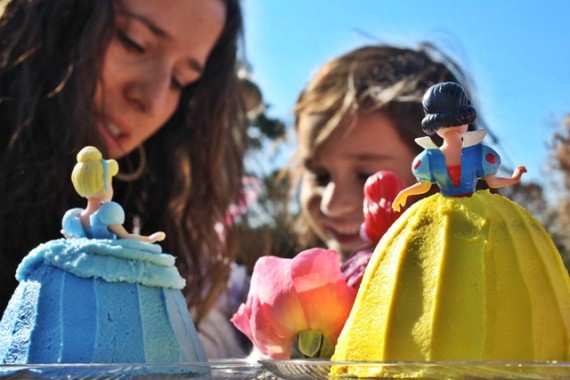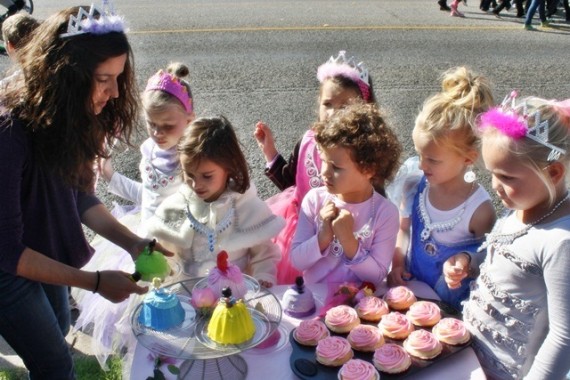 She chose princess Tiana.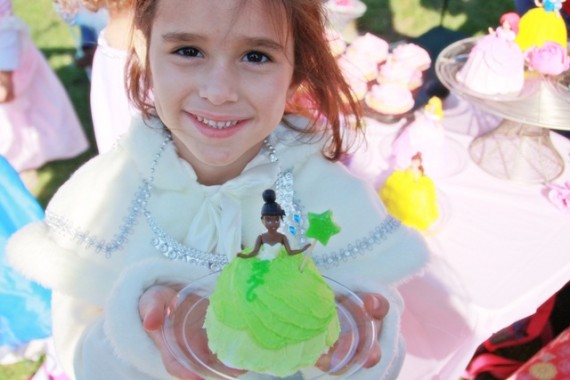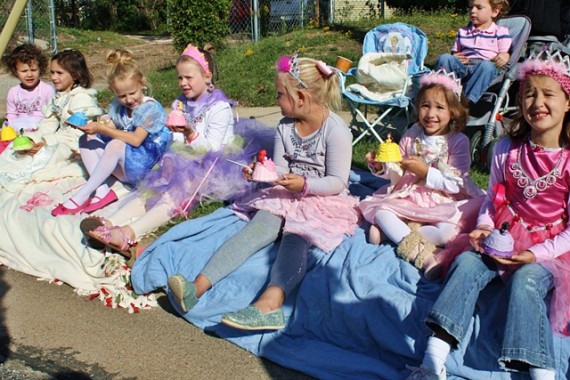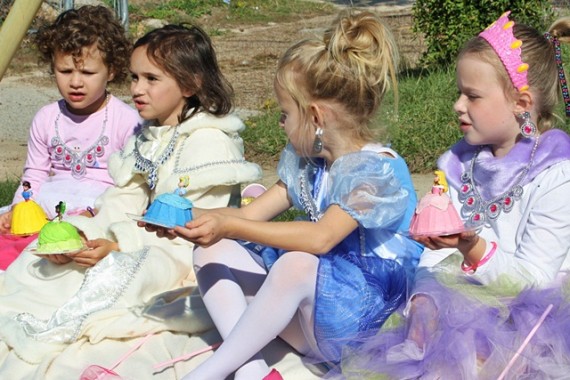 The wind was too strong and the candle wouldn't light, so we had a fake blow-out.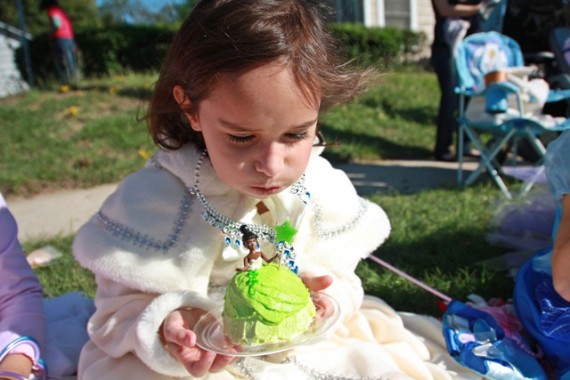 Princess Cinderella of course chose the Cinderella cupcake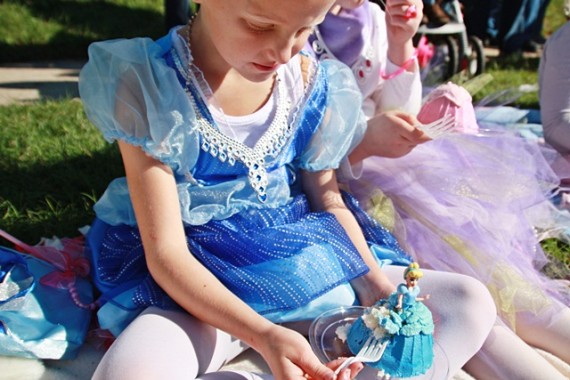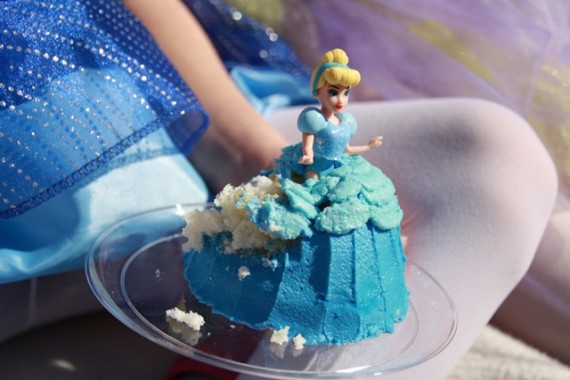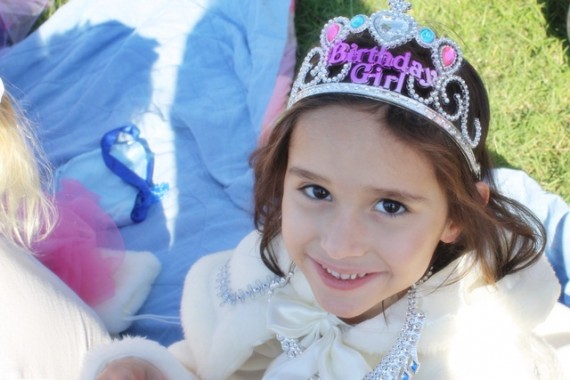 While the girls were eating their princess cupcakes, I got to hold this little princess cupcake until she fell asleep.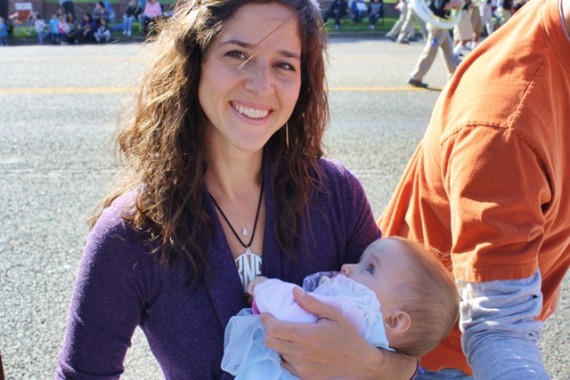 Then we heard the Rose Queen coming up the road.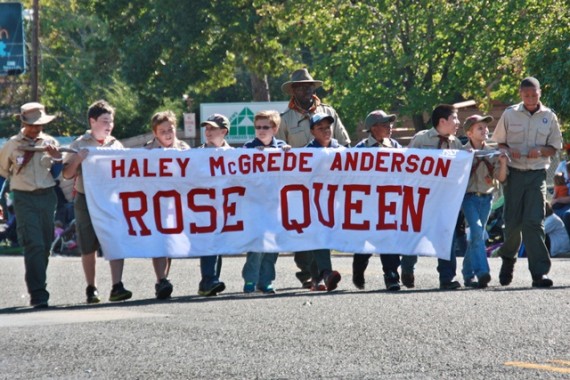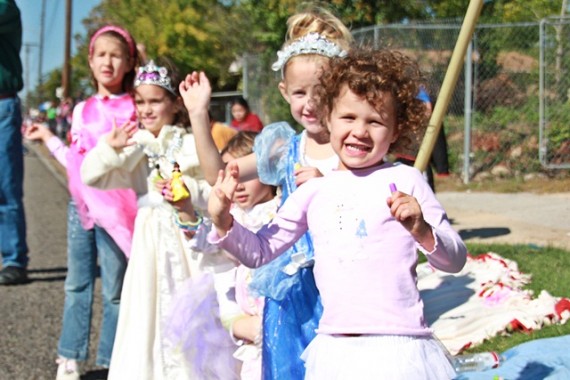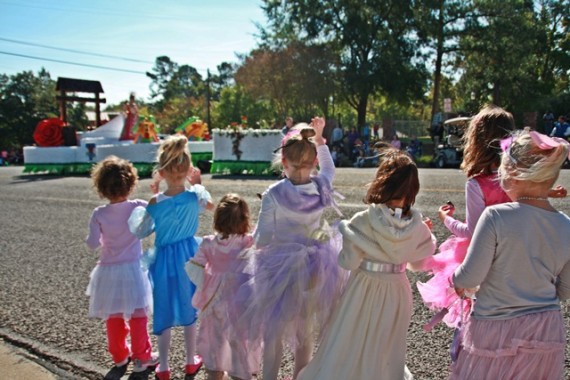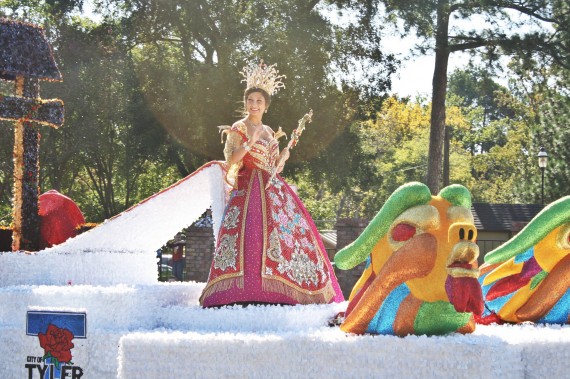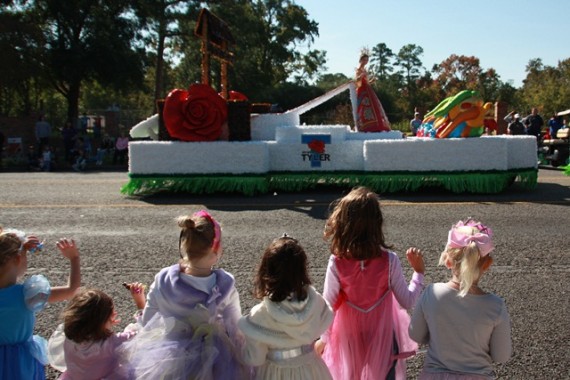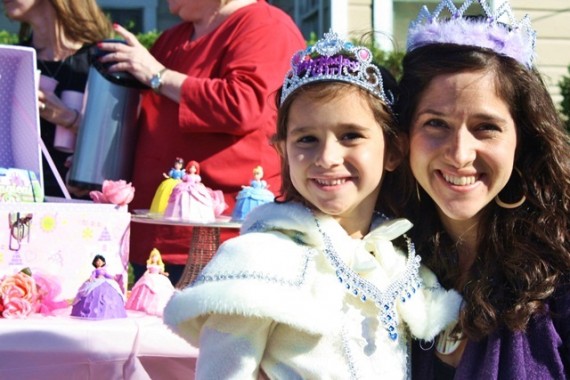 Ladybug, I love you!  I love that you had a great time at your party, and I love that life is a party to you!  I love your sweet voice and your giggle and the way you look at the world in a positive light.  I know you are going to touch so many people with your infectious smile and your desire to help others.  I Love you more than you will ever know!
You are a beautiful girl, but you must always remember what Memama, Aunt Barbara, Mimi, and I always say, "Pretty is as pretty does!" (and you may as well tack on "Don't mess up cute by acting ugly")
I love you birthday girl!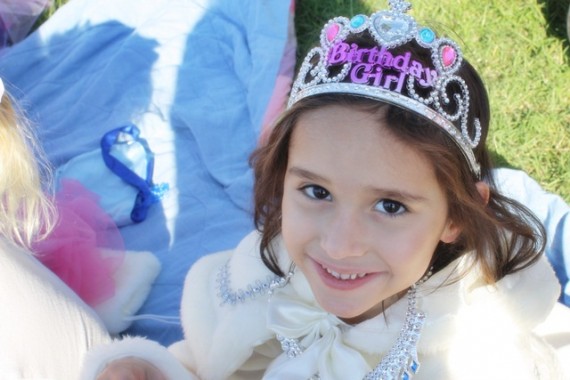 -kate
.