We have talked and talked about having a lemonade stand, and I am really good at saying, "That's a great idea.  Maybe we can do it tomorrow."  Well, last week, I wanted something fun to do in our last few hours of summer, so we made fresh squeezed lemonade and had a lemonade stand.  The kids were so excited!
We squeezed…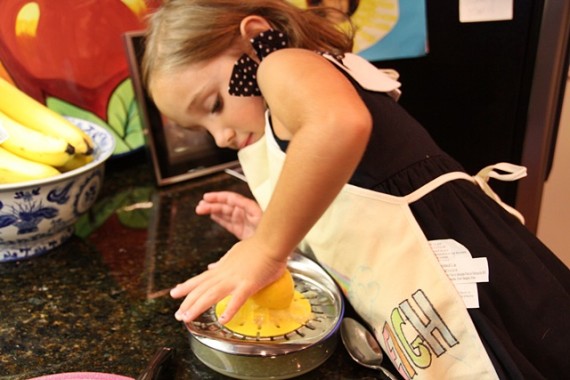 And squeezed…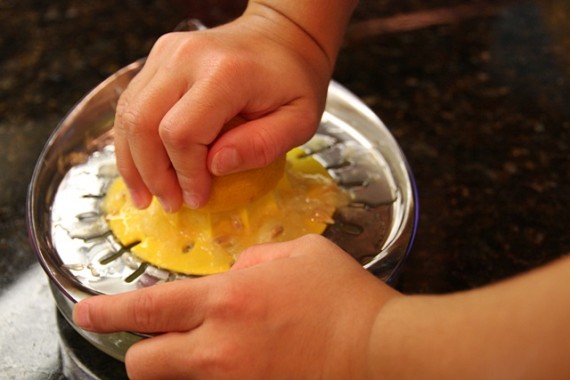 And squeezed.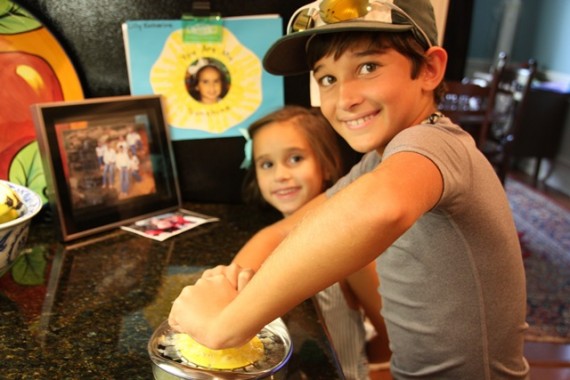 YES, I made them wash their hands WELL first!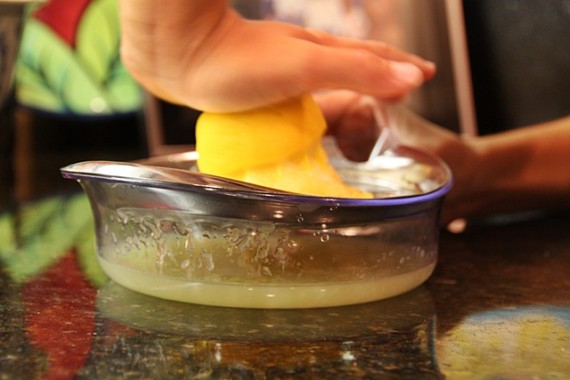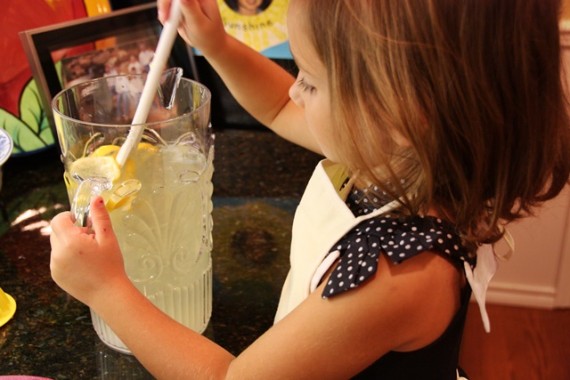 I asked the kids how much they wanted to charge per glass.  LK and AnnaLeigh said, "50 cents."  Preston (who could not be any more like his father) said, "That's too expensive.  No one will pay that much.  I think we should charge 25 cents."
I told the kids we could have 2 sizes and charge $.25 for small and $.50 for large.  And they were happy!
I told them to keep the money separate so we could see which size was most successful.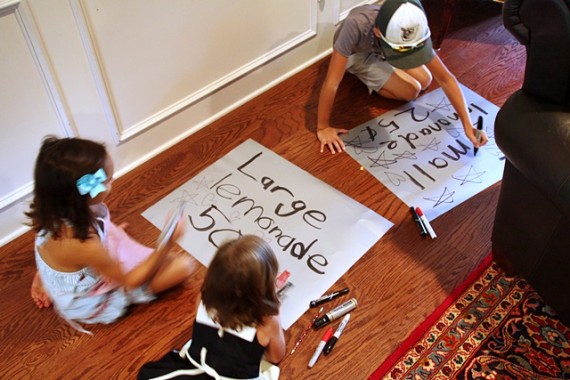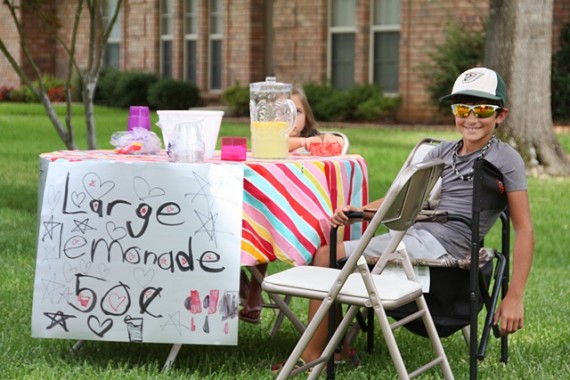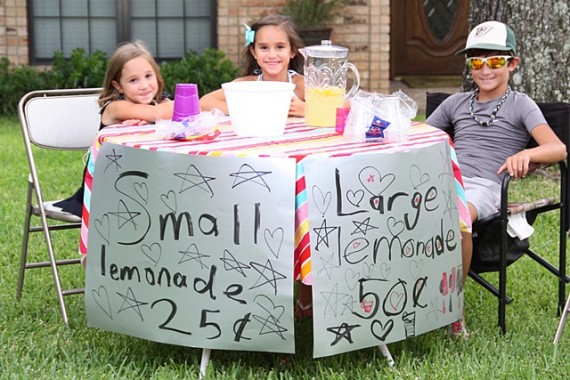 I have to say, it was a VERY fun lemonade stand.  We had so many neighbors stop by, like sweet Kendall.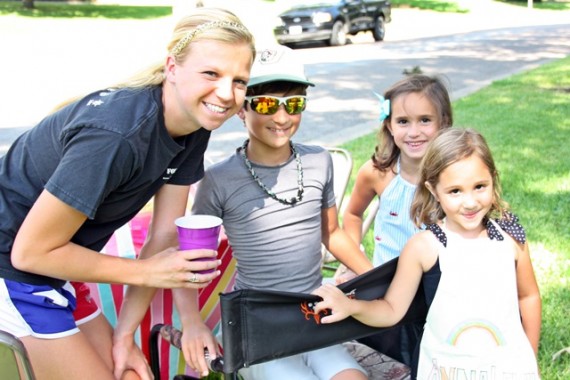 and baby Hattie, and even Nana and Claire drove all the way to our house to get lemonade.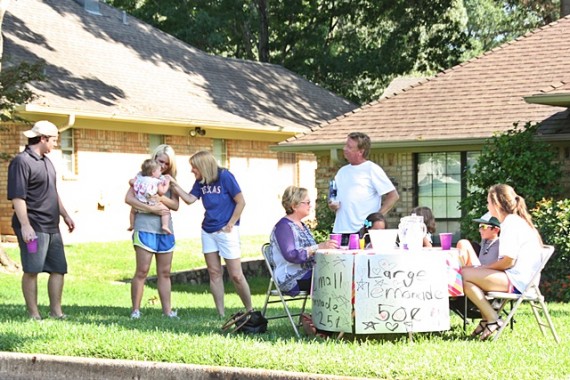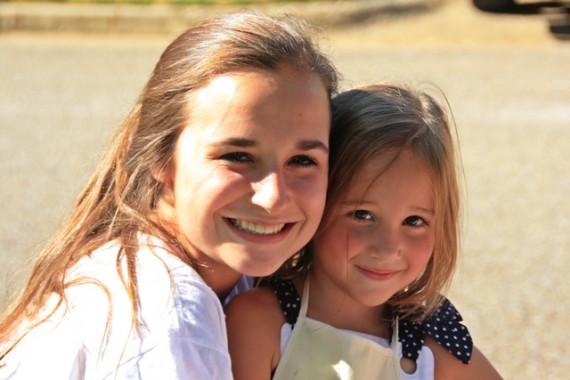 …and precious Presley came to join the party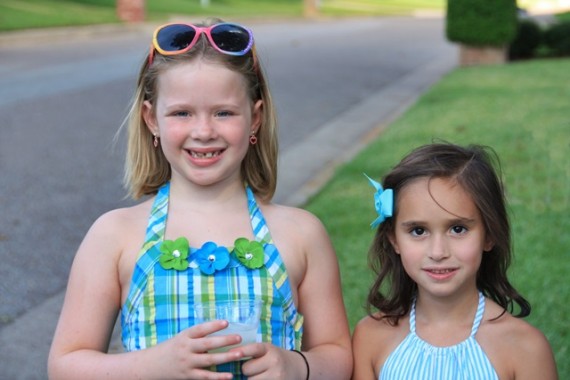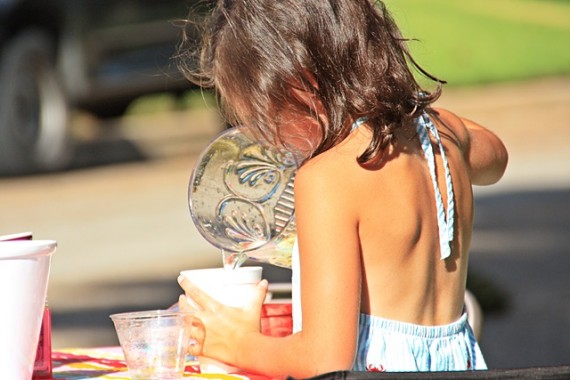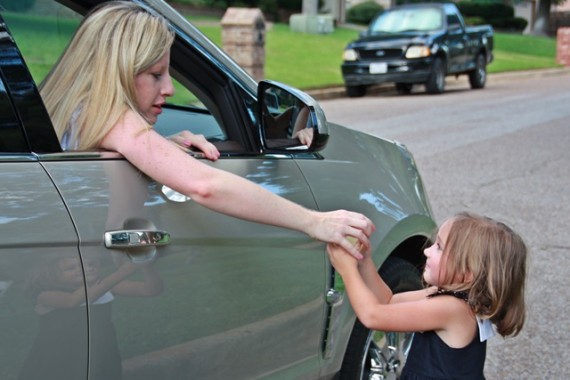 As the lemonade stand was winding down, Brad got home for the last glass.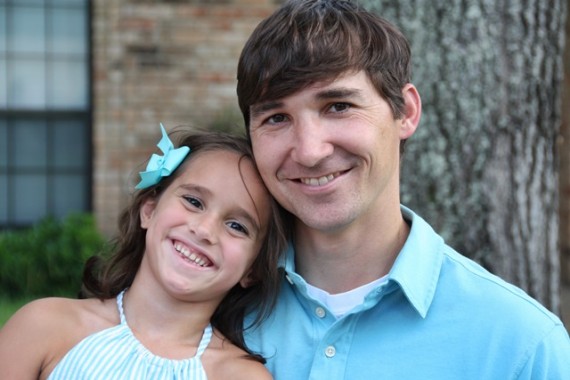 And then this little nugget woke from her very long slumber.  Is there anything cuter than that bed head?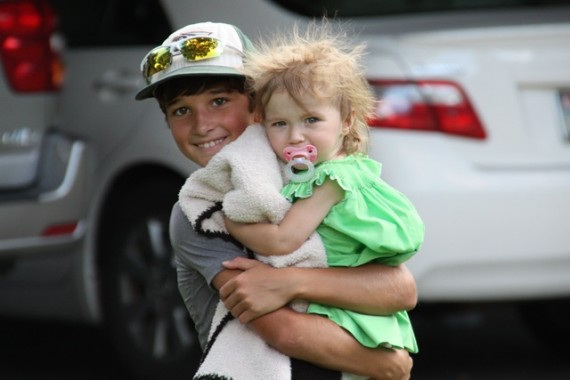 They all wanted hugs from daddy.  This is my hard working, wonderful husband and his little ladies.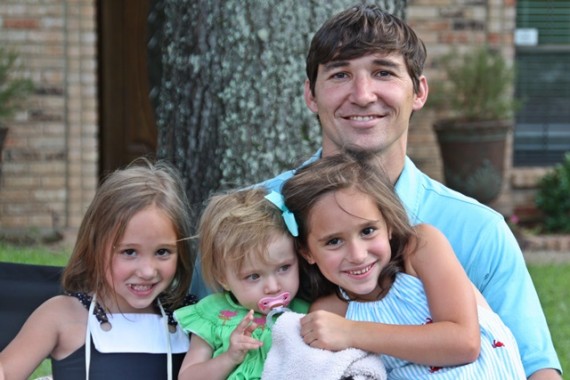 And the winner of the lemonade stand…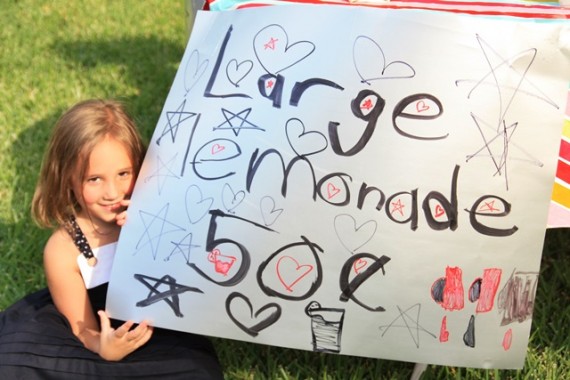 …by a LONG SHOT!
Preston was shocked that they sold so much more than he.  They made $9.50 to his $1.25.  It was hilarious, but allowed for many opportunities to teach about marketing, sales, supply and demand.  I couldn't help it!  I majored in Marketing and Management, and there were just too many lessons to be taught with this one!
Later, we had a few lessons on saving and tithing.  The more you make, the more you GET to save and GET to tithe.  We have a lot to work on in those areas.
In case you need a recipe for Fresh Squeezed Lemonade, this is what we did.
Fresh Squeezed Lemonade:
4 Juicy Lemons
1 1/2 Cups Sugar
8 Cups Water
Juice the lemons.  Make a simple syrup by heating the sugar and 2 Cups of water on stove, until sugar is completely dissolved.  Let the liquid cool.  Combine the lemon juice (We included the pulp), simple syrup, and water.
Serve over ice.
.
Enjoy the last few weeks of our summer season!  It may be too late for white sandals, but it's never too late for fresh squeezed lemonade!  And by the way, I am a total sandal rebel!  Oh yes I am!  You will catch all my girls wearing their white sandals until the weather is below 85…which in Texas, could be mid-October.
Now, go take those lemons and make some lemonade!
-kate
.