Somehow Georgia is 8 weeks old today!  Somehow she has eyes that are this blue!!!  I know this isn't a great pic, but it's one of the few that shows her eye color.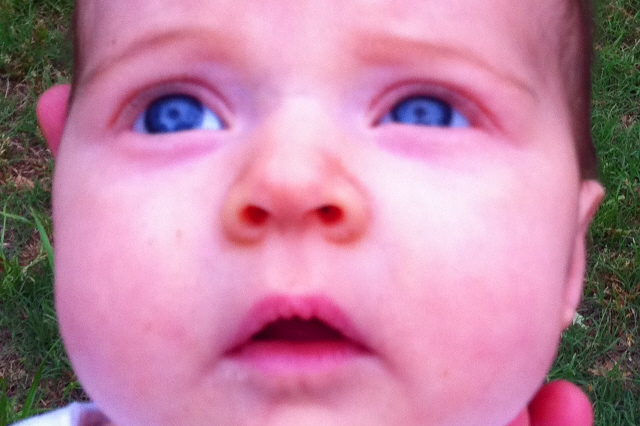 Somehow I have 3 girls!!!  Somehow they all ended up in my bed this morning. :)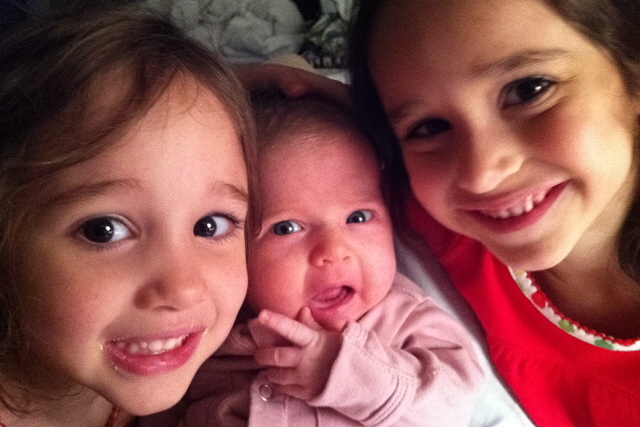 Somehow I have FOUR children…
And somehow, things just aren't bouncing back quite as fast as they have in the past.  I want so badly to wear real clothes and not maternity clothes, but I have so much weight to lose!  At this point, 8 weeks after Georgia came into this world, I outweigh what I did when I went TO the hospital to GIVE BIRTH to Lilly Katherine!
That's bad!  That's really really bad!
So, today I decided to do something about it!  I want to lose weight, and I want to lose it NOW!
So I did!
I lost weight quicker and easier than I ever thought possible!  I got my hair did…actually, I cut a small animal from my head.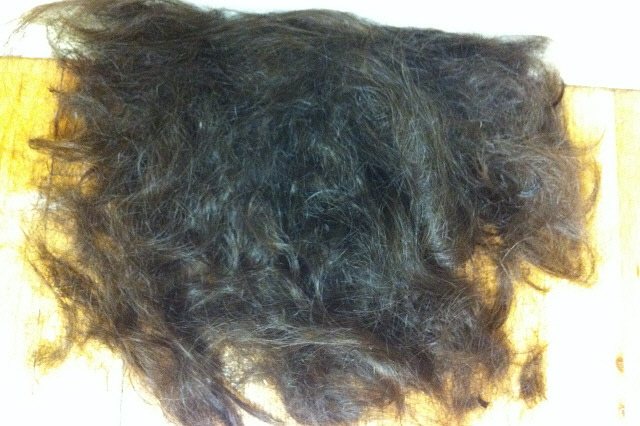 (Hope that doesn't make any of you gag!)
Whew!  I'll start there.  I'll think about going to the gym tomorrow.  :)
When I got home, AnnaLeigh and LK were so excited about my haircut.  AnnaLeigh just giggled and kept telling me she loved it.  Then she said, "I need to put make-up on you to make you just beautiful!"  How could I resist that offer?  She "make-upped" both of us…as she does almost every.single.day!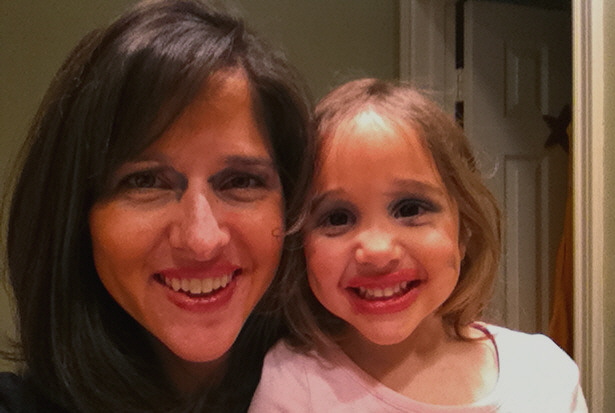 .
I have so many pics to post from our Mississippi trip, but that will be tomorrow.  I have people that need me right now.  Happy Tuesday!
-kate
.