Saturday night Brad and I took Preston to Waco for the Baylor vs. Kansas basketball game.  We were excited to spend time with P, because we realized that the last time we really had one on one time with him was when we took him to a Cowboy's game in December 2010!!!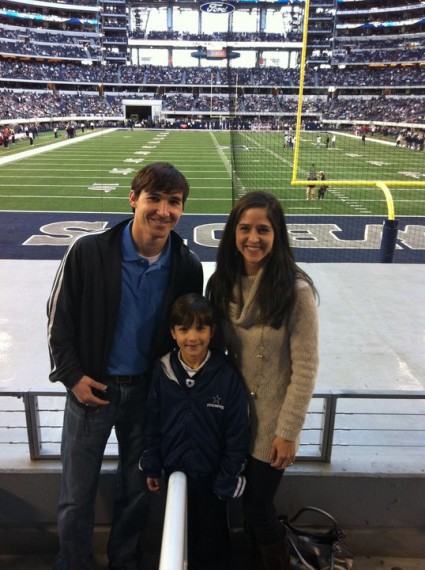 That was over 2 years ago!  Time for some QT!
So we headed to Waco, blaring Preston's favorite CD, TobyMac (thanks to his Uncle Alan).
Side note, I loved DC Talk growing up, and Preston couldn't believe that I grew up listening to TobyMac as well.  He was shocked to know that TobyMac is older than I am, and my goodness, apparently he is FOURTEEN years older than I am!  I have to say that it's pretty impressive that he has wowed the Hip-Hop world for this many years.  Anyway, I told P that I loved listening to DC Talk, so Saturday morning I dug out my old "Free at Last" CD and just looking at the cover made me have youth group flashbacks!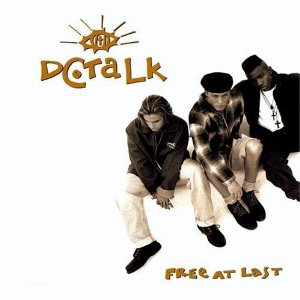 I put the CD in, and immediately started singing every word of every song.  Crazy how I can remember those words, and I can't remember my children's names!  Well about 20 minutes later, CD still playing, I hear (BLARING from Preston's bedroom)
"I don't want it.  I don't want it.  I don't want yo SEX for now! 
S-E-X is a test when I'm pressed so back up off with less of that zest…"
and I'm telling you I couldn't run fast enough to turn that thing off!  I took the CD out and decided we might not be quite ready for DC Talk.  Not that it's a bad message!  I fully support the message, but I really don't need my 4 year old maniac talking about S-E-X!  She can't spell her name, but I can guarantee she would remember that!
So, as usual, I digressed!  Sorry…
Back to Saturday.  Jamming to TobyMac, we arrived in Waco at 3:59.  The bookstore closed at 4:00.  Preston and I jumped out of the car and slipped into the Baylor bookstore just in time to purchase a basketball for the players to sign…just in case we met any players. :)
The game was phenomenal!  It was the most exciting sporting event I think I have ever been to.  Those players are shockingly tall and we were just off the court, so we had a front row pass to the action.  It was a great game!
However, it wasn't just the game that was special.  I got to see 2 of my college roommates, AND…
RGIII was sitting just a few rows in front of us!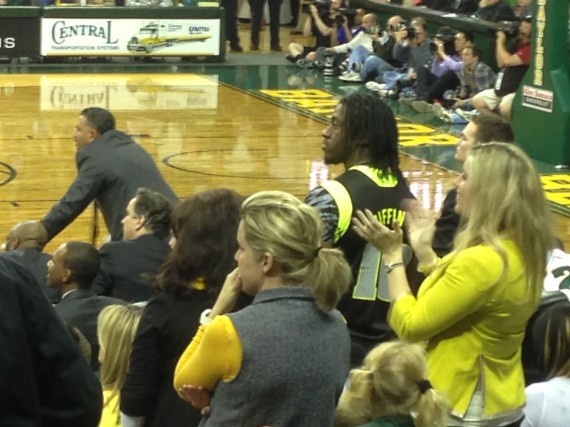 WOOHOO!!!  In case you don't remember, Preston is a HUGE Robert Griffin III fan, but what Baylor bear isn't?
I wish I had pics from the game, but we only had our phones, and every image is blurry because those boys move FAST!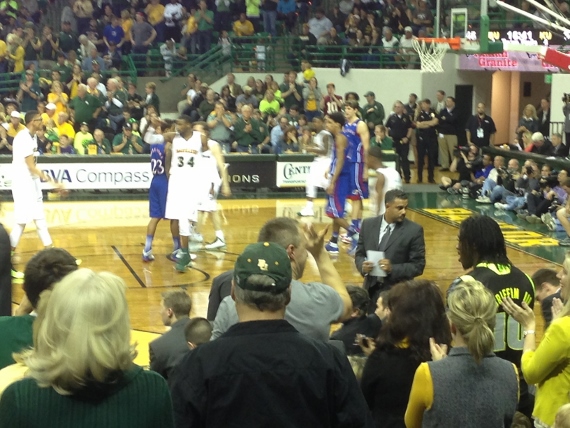 Baylor had an exciting victory over #4 Kansas, 81-58!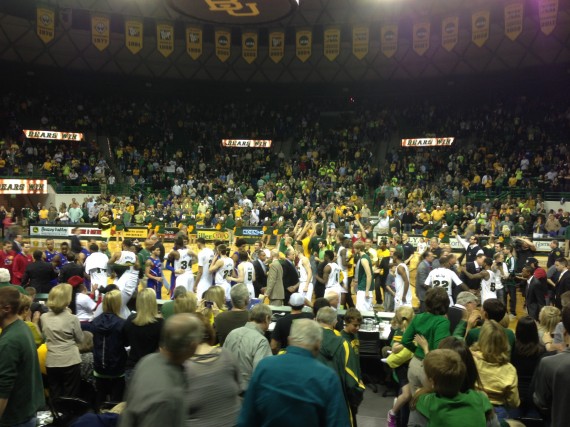 When the game was over, everyone rushed onto the court, including Brad and Preston.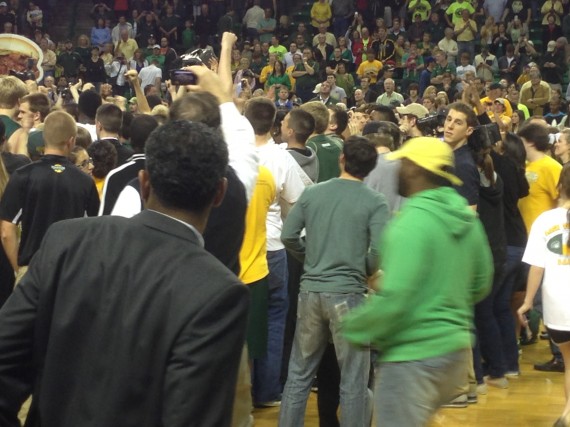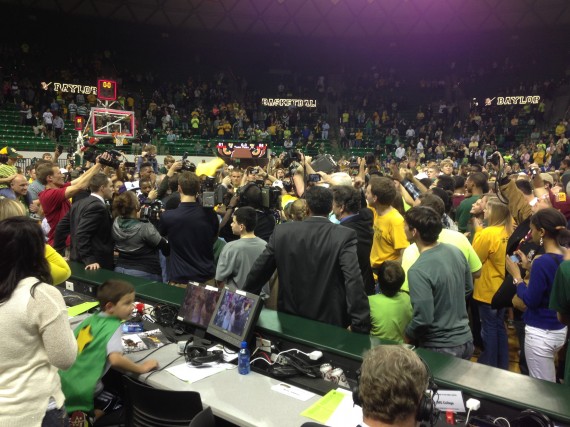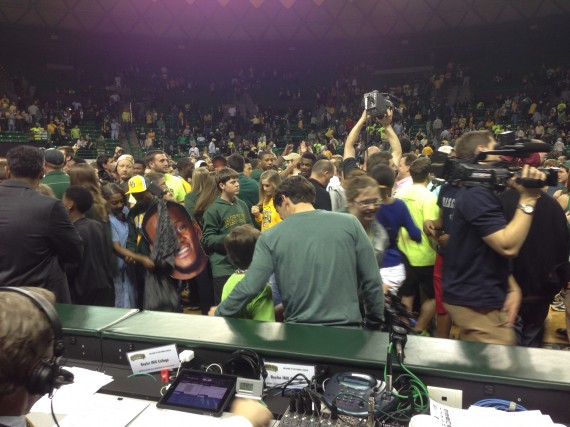 Coach Tang even held Preston in the air so he could see Pierre Jackson being interviewed.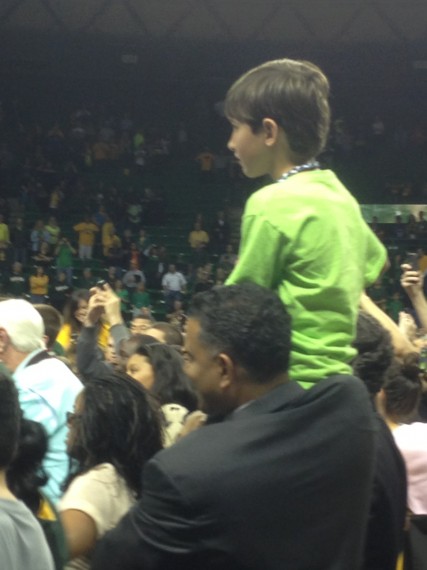 We stayed after the game and got to meet several players.  Other than the fact that my little worrier was convinced they were going to turn the lights off and lock us in there, we had a blast!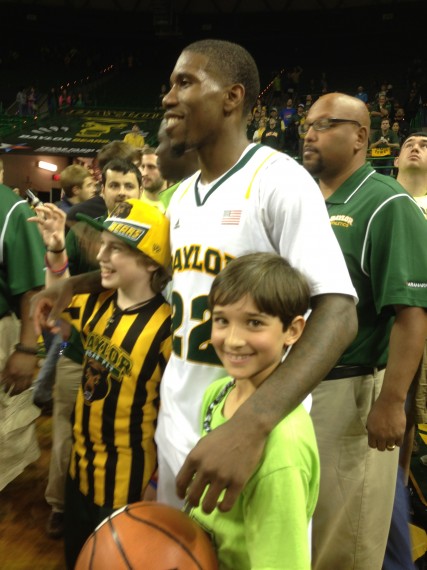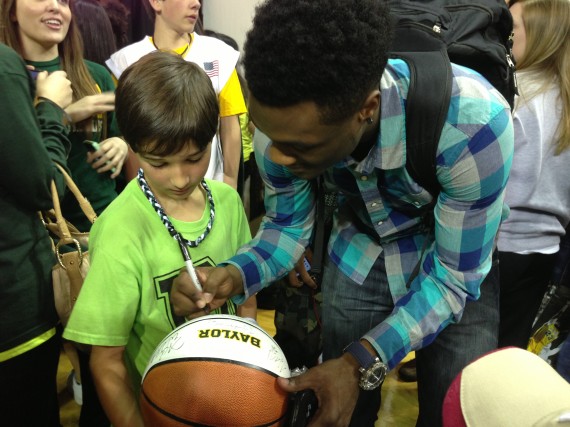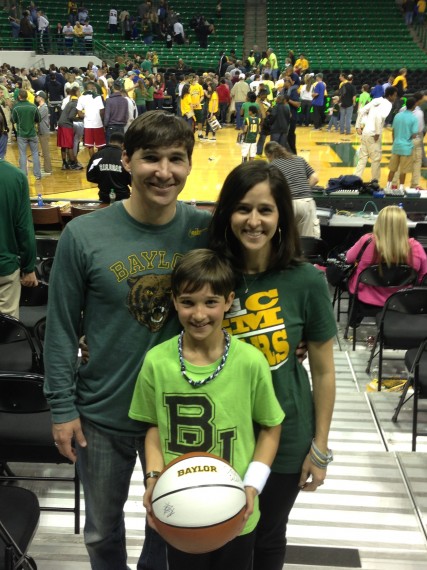 There was a Baylor Baseball game going on across the parking lot, so we dropped in there to catch an inning.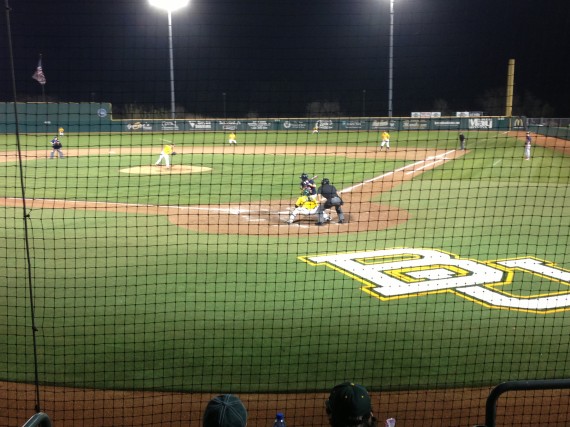 As we were leaving the ball park, I asked my baby boy, that LOVES Baylor, "P, so are you going to go to Baylor when you go to college?"  My logical, analytical boy didn't hesitate.  He just looked at me like I was nuts and said, "I don't know.  I haven't started looking at colleges yet."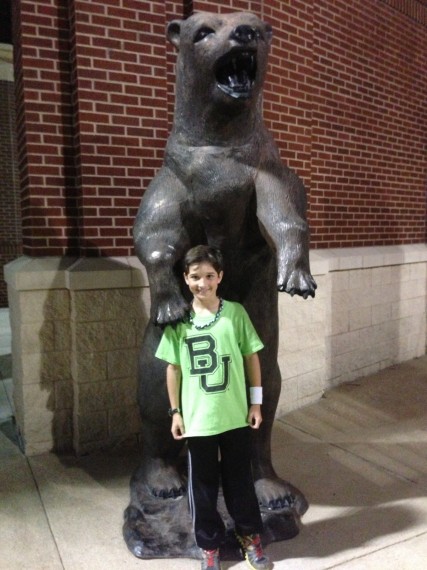 But for now, my little man is a Baylor Bear!  Sic 'em!
-kate
.