First of all, I want to thank the men and women who have given their time, their talents, their lives to serve our country.  We are so blessed to live in The United States of America, and we have the armed forces to thank.  My little brother served in the Air Force for 8 years, and I am forever grateful to the sacrifices that he made for us.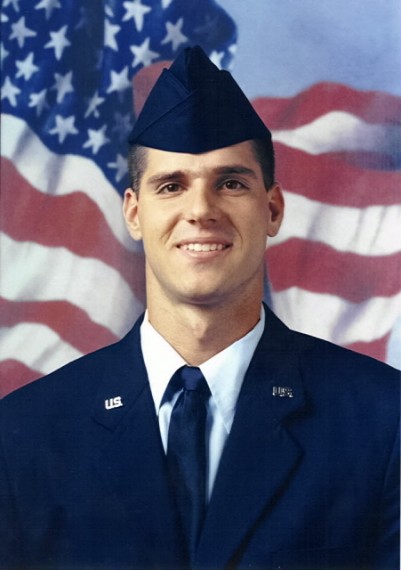 Thank you to all who have served.  I am forever thankful and so very proud to be an American!
Happy Memorial Day!
.
We had a weekend full of fun, and a sick child, of course.  With 4 children, someone always has something.  Thank goodness this was just a little cold.
For Memorial Day, we hung out at Brad's parents, with good food and S'mores.  However, I have no pics. :(
Saturday we had a day at the lake!
I am blessed to have so many precious friends in my life.  I have so many women that I consider "some of my best friends!"  However, there are two women who will forever be my BFFs, Kimberly and Samantha (aka "Aunt Kimmy" and "Aunt Sammy").  We have been close since we were in 6th-7th grade, we lived together at Baylor, and we love each other like sisters!  My constant prayer is that my girls will find friends like these wonderful ladies.
We have 10 children between the three of us, we all live in different towns, and getting together is quite a challenge.  This weekend, Samantha invited our families out to her parents' lake house, and we had a blast together.  I would have loved a few more days (or even hours) to spend talking to these two lovelies, but I am thankful for the few sentences we were able to complete.  I will take what I can get at this point in my life.
The three of us are so close, that I guess the Lord decided we needed to all have babies that would grow up and be best friends.  My children are each a year older than their children, but we all had a boy first, then 2 girls.  I was an over-achiever and went for #4!  And I can ASSURE you that this is the only area in life in which I would be considered an over-achiever above these two go-getters!
When we get together, our babies play together beautifully, and it makes my heart happy!  Here are way too many pictures from our fun day.  They are all over-exposed and washed out because my lens is messed up, and I am too lazy to send it back to have it fixed.  I am a serious procrastinator…and I get mad every time I use the darn lens…but I don't think about sending it back until I am using it…which is not usually a good time to package it up and send it back…anyway!
The big girls…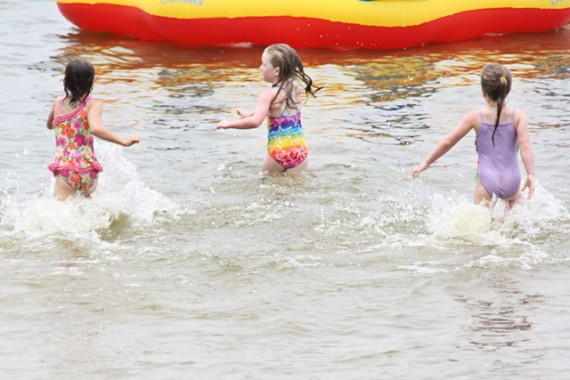 My handsome hubby with his cute arms and farmer's tan, and my Pinky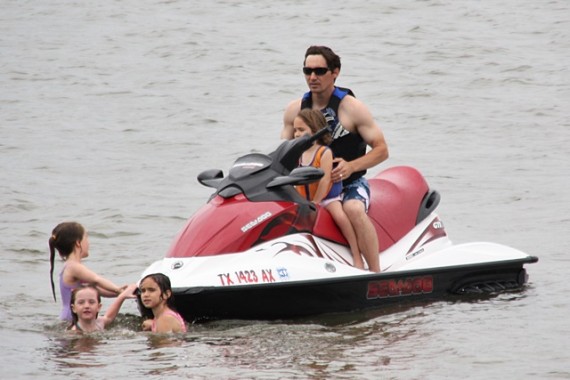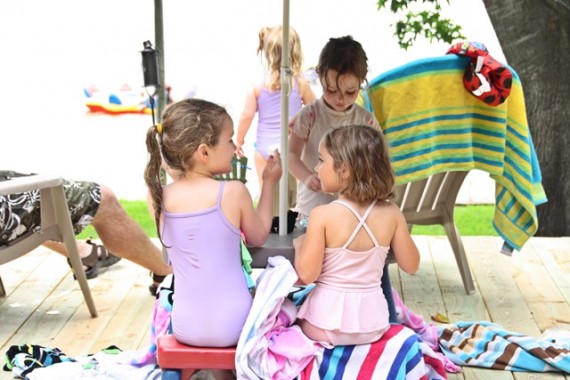 The boys.  Three cuties!  I'm thinking Preston is going to have the same cute arms as his daddy…complete with farmer's tan.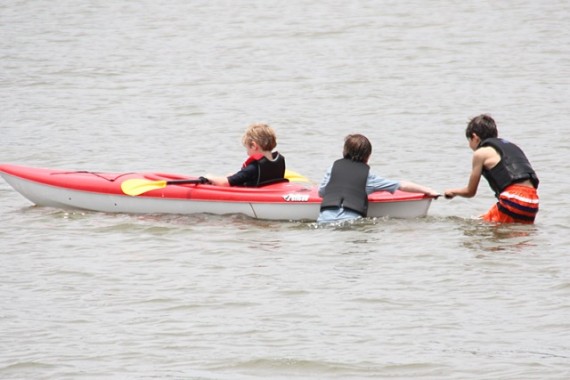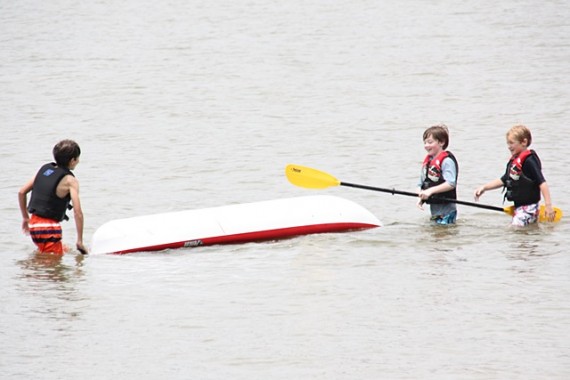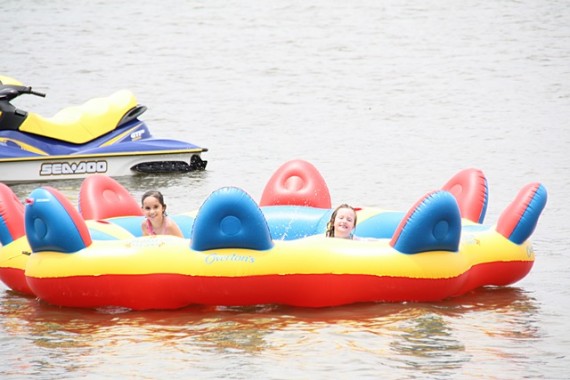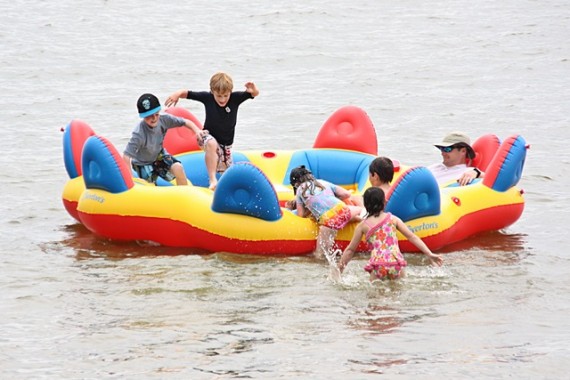 I caught cute AJ in mid bite, but I love his little mud and lake water covered face.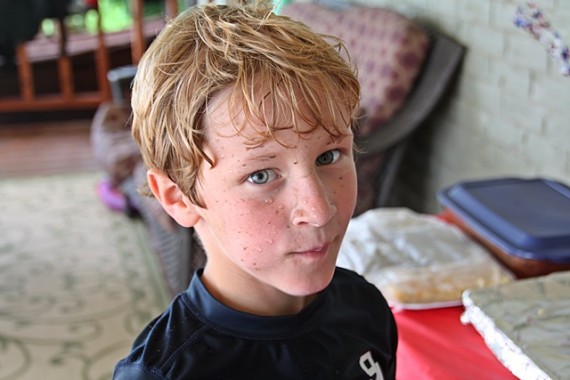 My love loves his babies.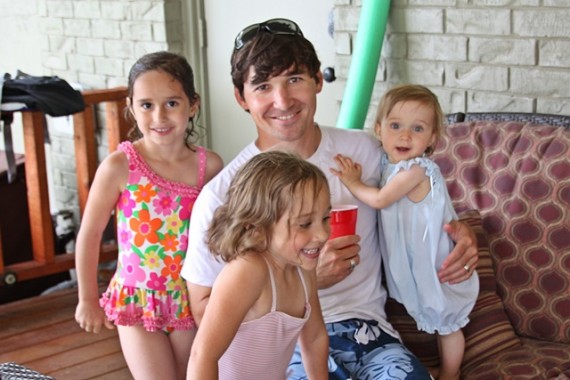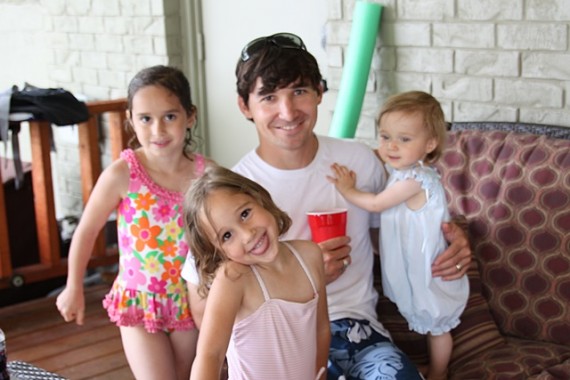 And they love him!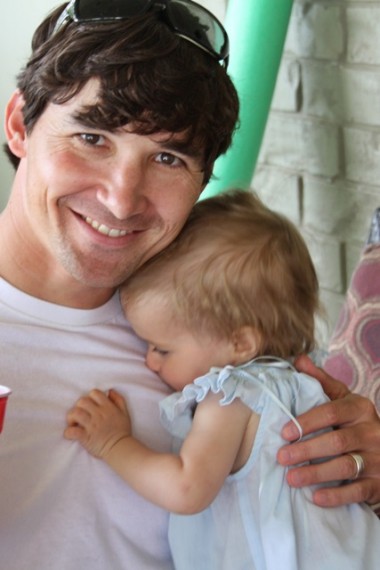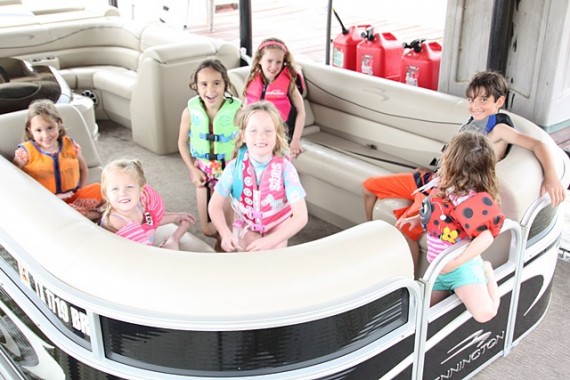 Sweet and sassy!  This is Samantha's baby, Chandler…with bright blue teeth.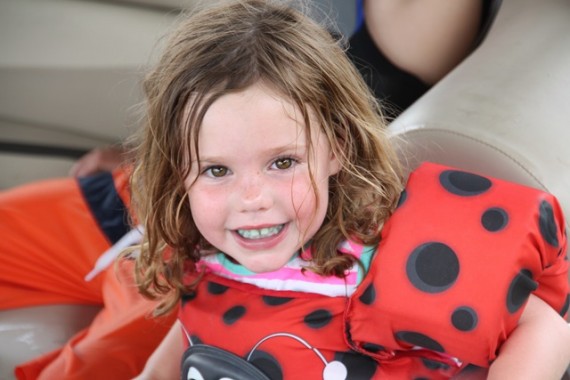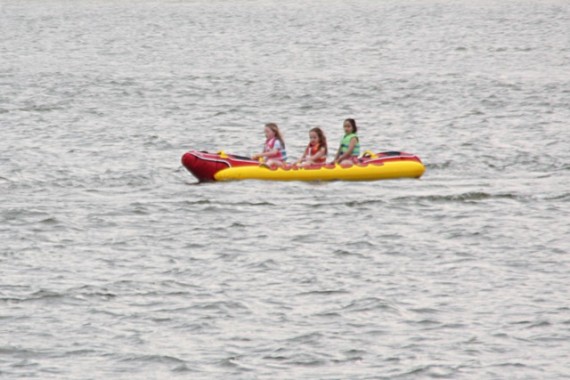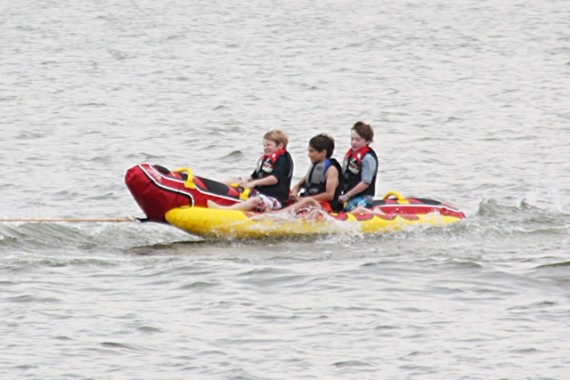 My girls told me their most favorite part of the day was riding the Sea-Doo with Aunt Sammy.  They love her!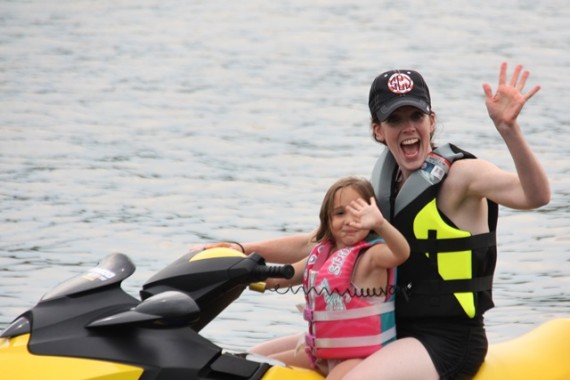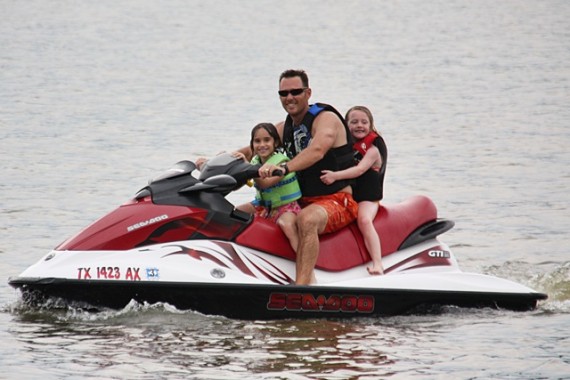 Sammy wanted to take me for a ride.  This woman is absolutely incapable of going slow.  It's been a problem since she was…born.  I knew her goal was going to be to throw me in the water and I was not wearing a swimsuit.  I made her swear on our friendship that she would exercise some form of self-control and not kill us both.  I made it back to shore alive and even DRY!  Quite and accomplishment considering this wild woman's track record!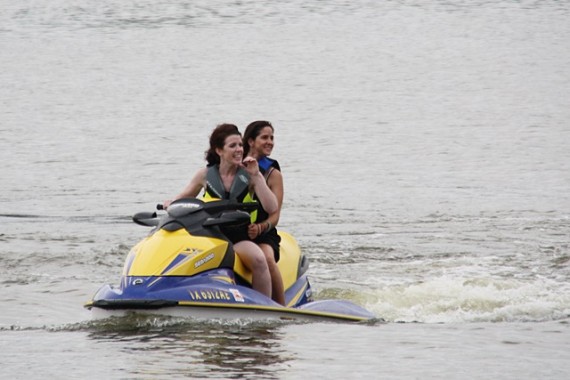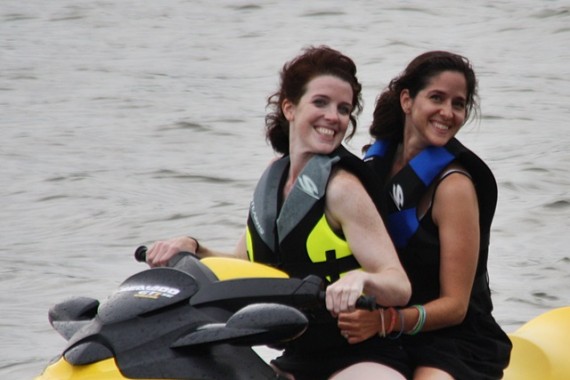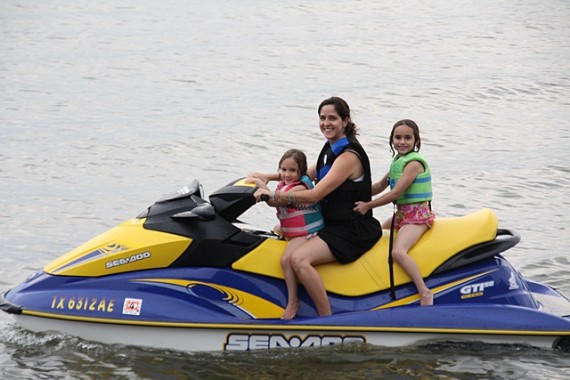 Me with my girls, and Sammy with Campbell.  Good times!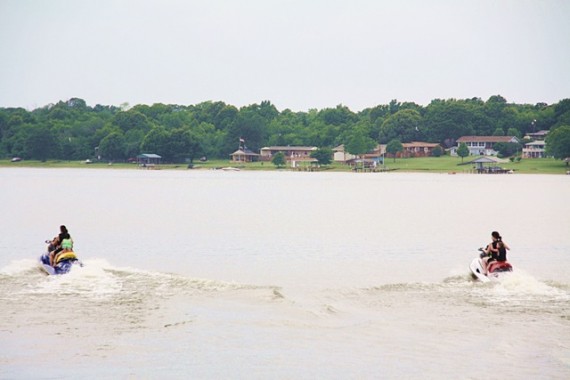 The besties.  Kim, me, Sam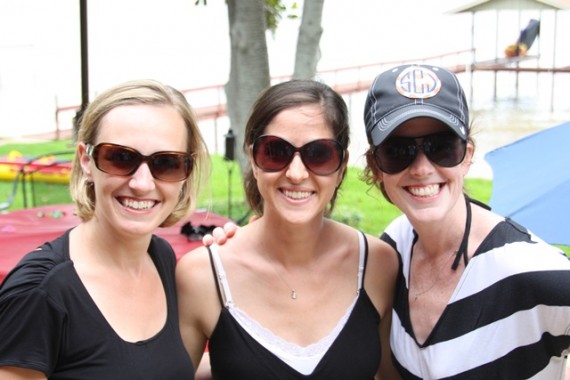 The big brothers!  Aaron James (Kim's), Preston (mine), Jackson (Sam's)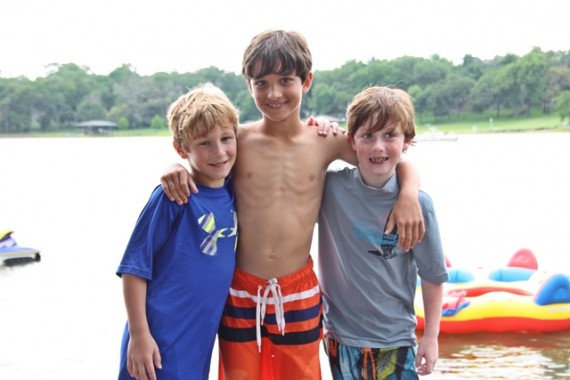 The big sisters.  Clara (Kim's), Campbell (Sam's), LK (mine)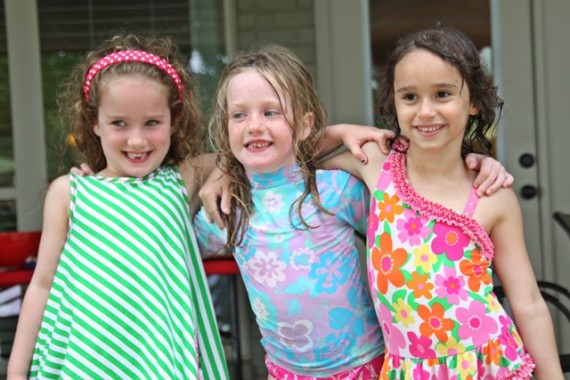 The littles.  AnnaLeigh (mine), Millie (Kim's), Chandler (Sam's), and then there's sweet Georgia (not pictured). :)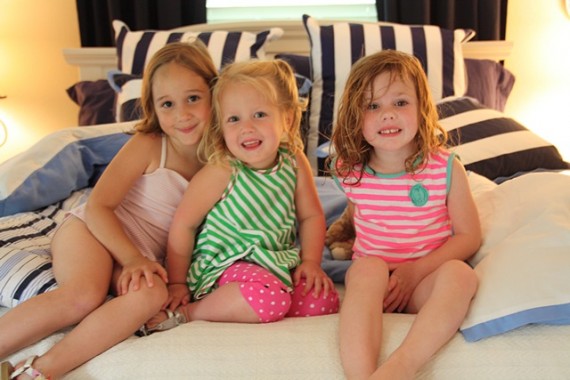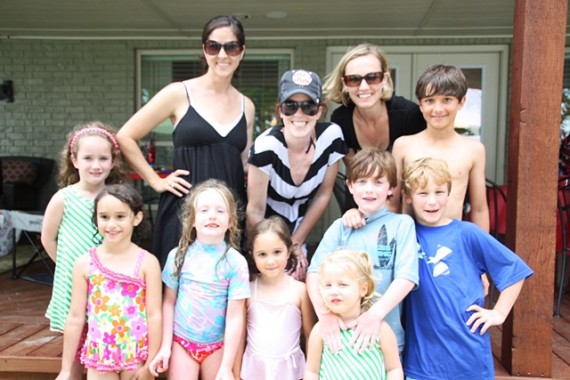 This picture is just funny to me.  We are such dorks!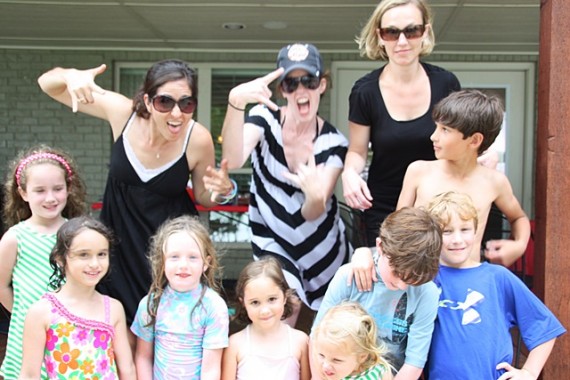 What a fun day, what precious friends!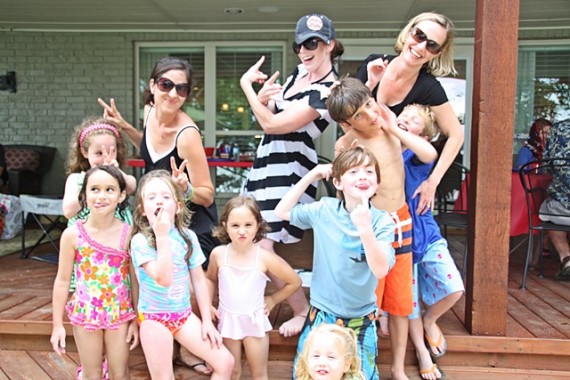 Thank you "other mother" and Sparky.  We had a BLAST!
Happy short week!
-kate
.