When I think of toys from my childhood…
I think of my treasured Cabbage Patch Kids,
I think of my very fancy keyboard,
I think of board games like Operation and Mall Madness,
and I think of my Fisher Price Magic Show!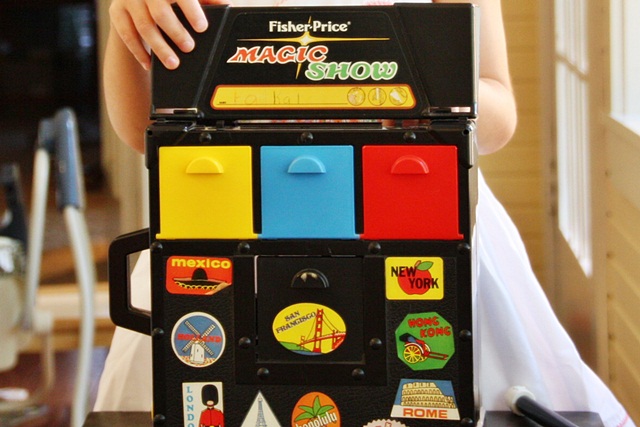 My girls love to play with my old Magic Show…especially Lilly Katherine, of course.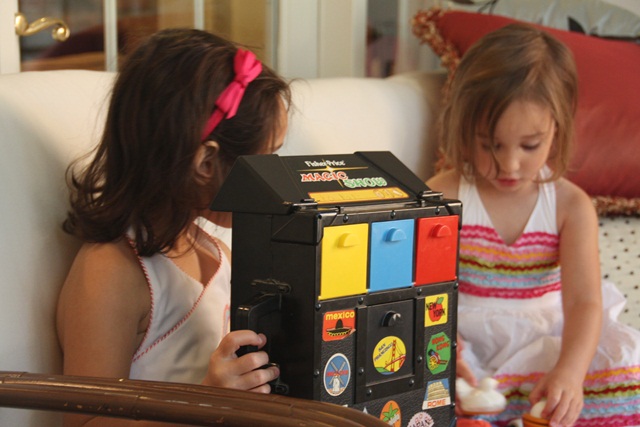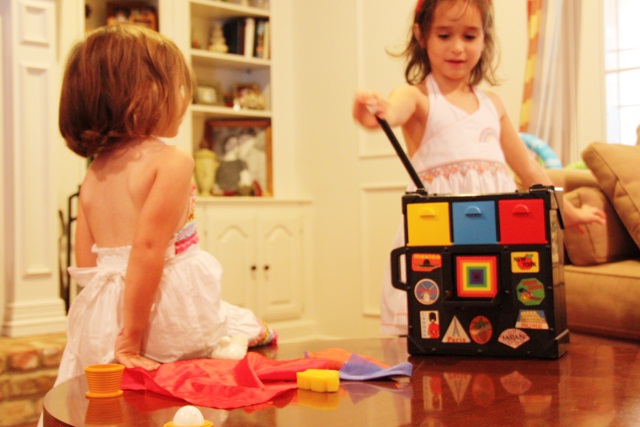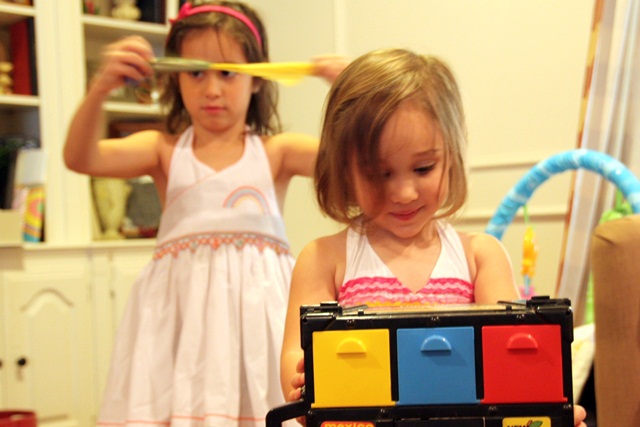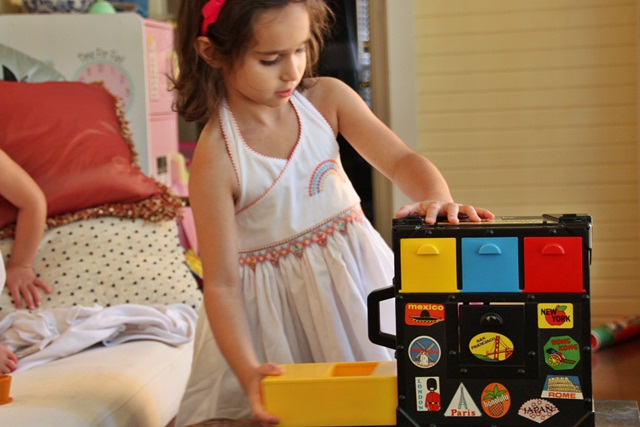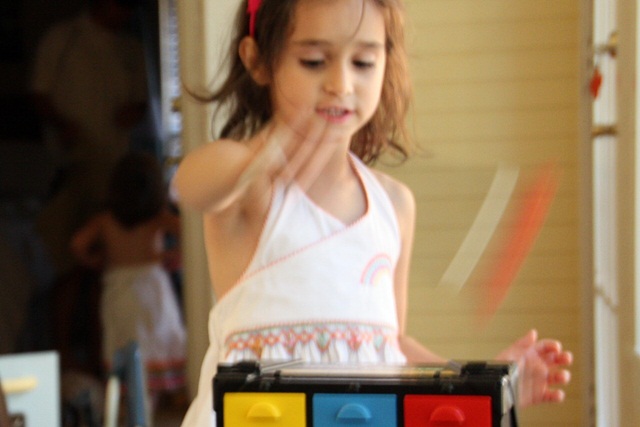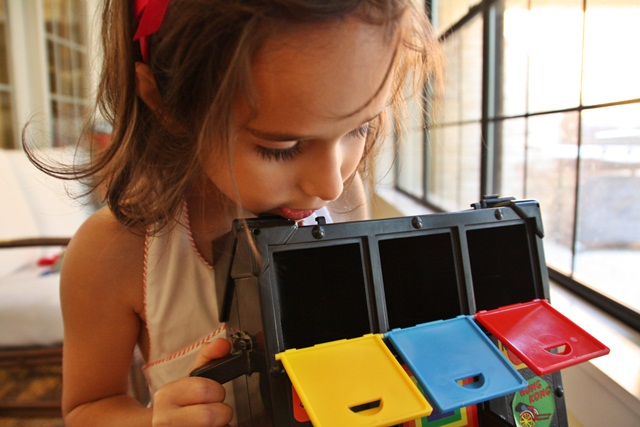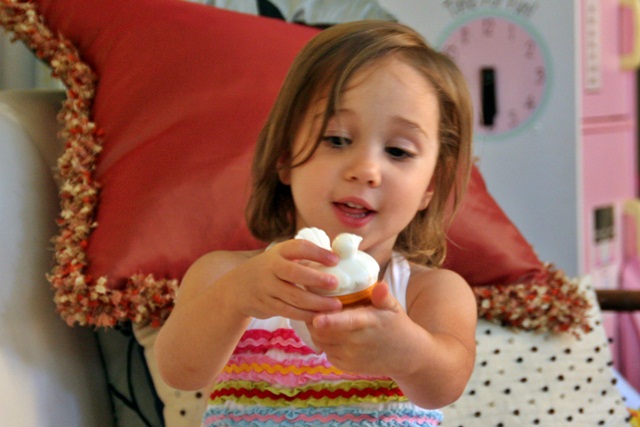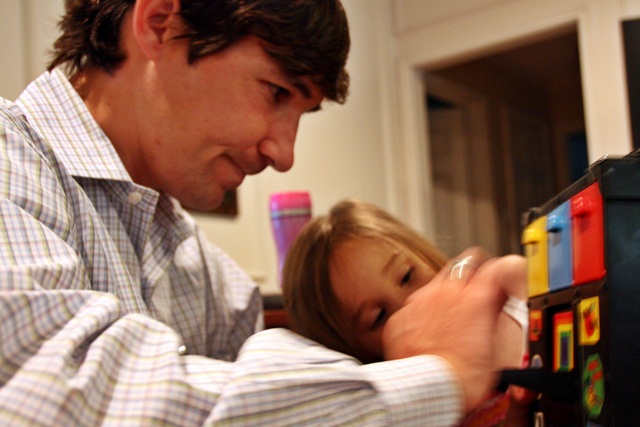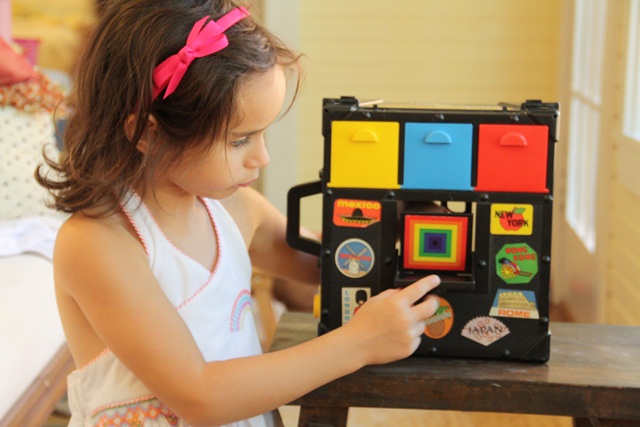 -kate
.