How's that for a title?  I am trying to not let my nerves get the best of me, so I decided to post a recipe that I promised MONTHS ago!
First, let me tell you that I went to the doctor today and decided to schedule an induction.  I have very mixed emotions about the whole thing!  I have never gone this far, I have never been this big, and I have never been this miserable.  All my other babies have come naturally and early.  I never DREAMED that I would go to my due date with NUMBER FOUR!!!  But here we are.  Therefore, we are inducing tomorrow morning.  I'm so excited to hold this precious little wiggly life, and I'm scared out of my mind at the same time!
I will have FOUR kids tomorrow!  FOUR!
So many of my friends have sent messages telling me how wonderful it is to be induced – to know that the baby is coming and when it's coming.  I know I'm so weird, but I think it's better for me NOT to know.  I left the doctor's office a total mess!  I called my mom and could hardly talk because I was crying!  I'm just an emotional wreck, a ball of nerves, a basket-case!  I think that for non-planners like myself, we need to GO into labor.  I need to be awoken by painful contractions and labor through the night.  I need to have time to mentally prepare and gear myself up through the process and excitement of labor.
Just typing that makes me sound like a freak.
So why induce?  Well, my body is being beat up from the inside out and if we didn't induce tomorrow it would likely be NEXT Tuesday.  The thought of this baby growing another half pound as it kicks and stretches makes me more nervous than inducing tomorrow.  Sooooo, tomorrow it is!
WOW!
Tomorrow!
I'll post a picture of my sweet baby boy or girl as soon as I can.  All along I have thought that this maniac is a boy, however, in the past 3 days I have had more people tell me they think it's a girl than ever before.  I am so confused.  I have no idea what it is!
My prediction…BOY and at least 7 pounds, 10 ounces.  My other babies have been much smaller, but this one just seems so much bigger.  Maybe I'M just so much bigger.  We shall see very soon!!!!!!   AGHHHHH!!!!
Okay, so to take my mind off birthing a baby in a few hours, I am going to post a recipe.  That's a great use of my time, right?
.
My Zucchini Bread Recipe is almost identical to my Banana Bread Recipe.  In fact, they are the same recipe with a few minor adjustments to make one healthier.  They are both delicious.  Give them a try!
Recipe for Zucchini Bread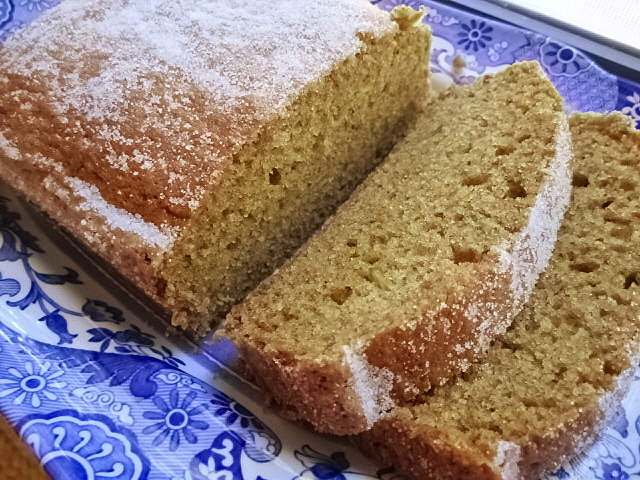 What you will need:
All Purpose Flour, Whole Wheat Flour, Salt, Baking Soda, Baking Powder, Cinnamon, Vanilla, Apple Sauce, Sugar, Eggs, Zucchini (or Bananas…but not both)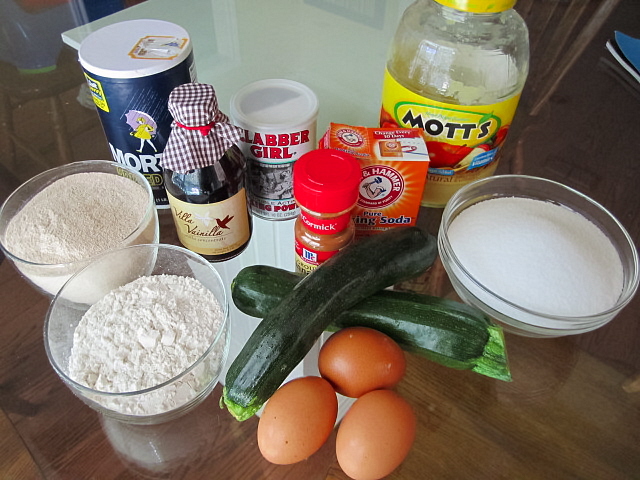 Grate your zucchini.  This step is a breeze if you use a food processor…and have 2 little helpers.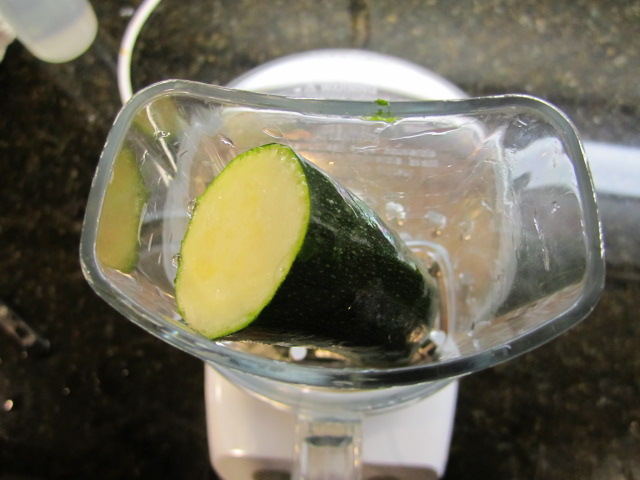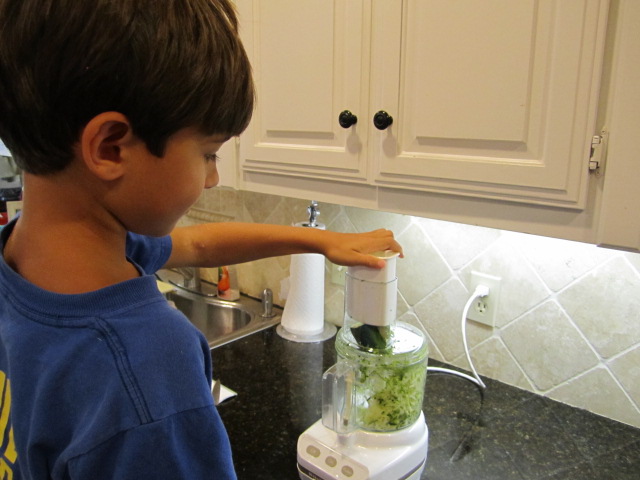 We must all get a turn, you know. :)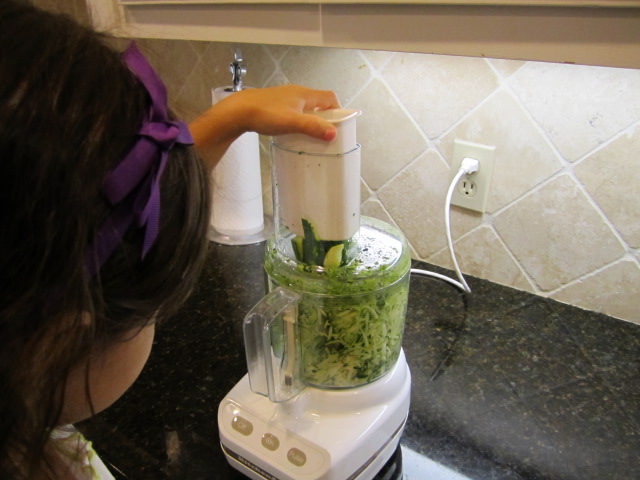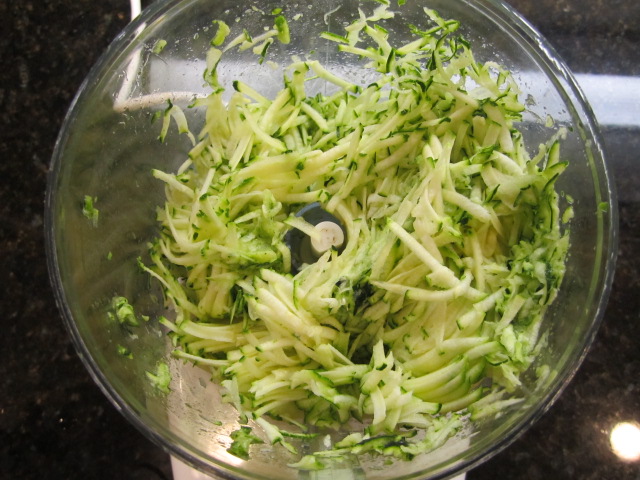 Set the zucchini aside and beat your eggs in a large mixing bowl.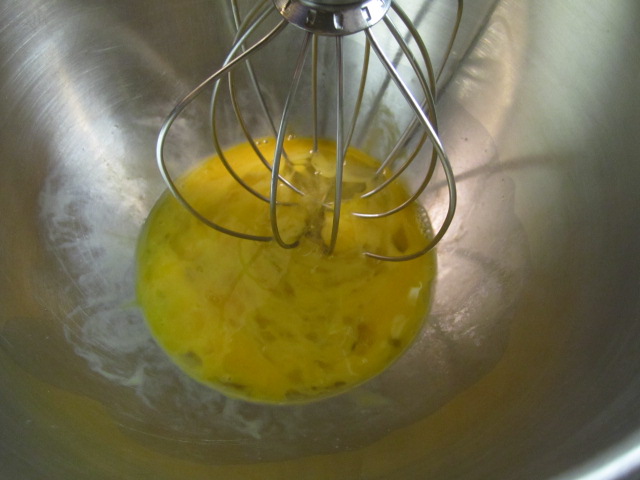 Next add the dry ingredients to your eggs.  I prefer to use 1 1/2 – 2 cups of Whole Wheat Flour and about 1 Cup of All-Purpose Flour.  You can use all Whole Wheat if you would like.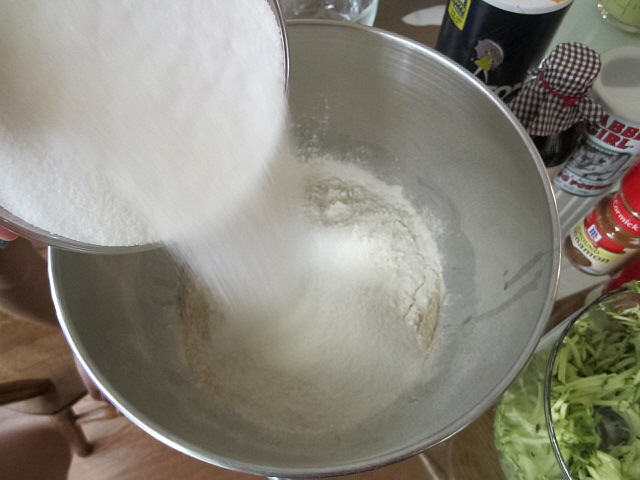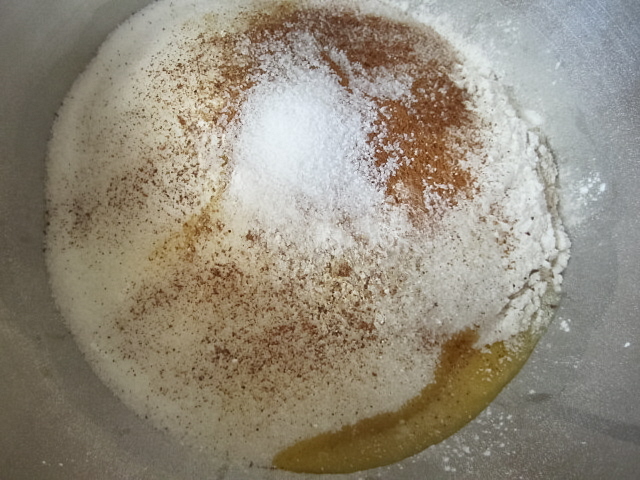 Add the Apple Sauce and Vanilla.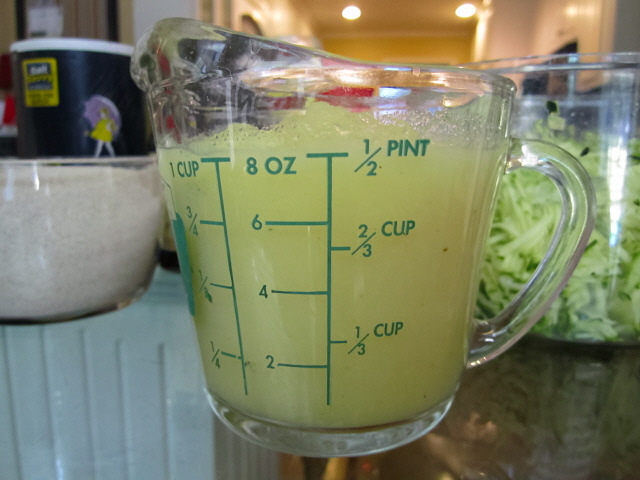 And mix well.  Batter will be a little stiff.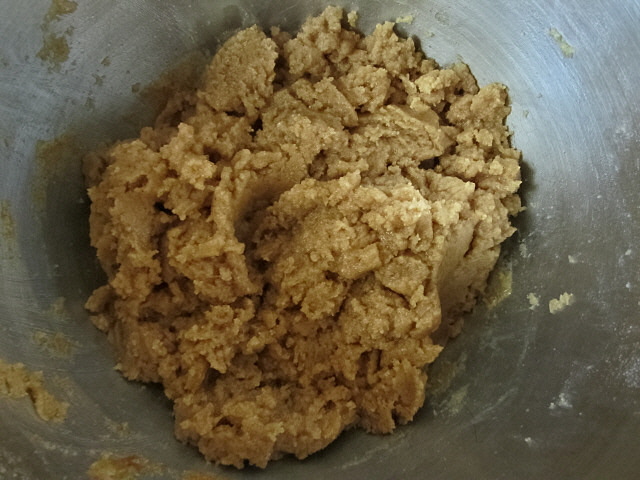 Fold in the grated zucchini.  This will take a little muscle.  Look at all that zucchini you're packing in there!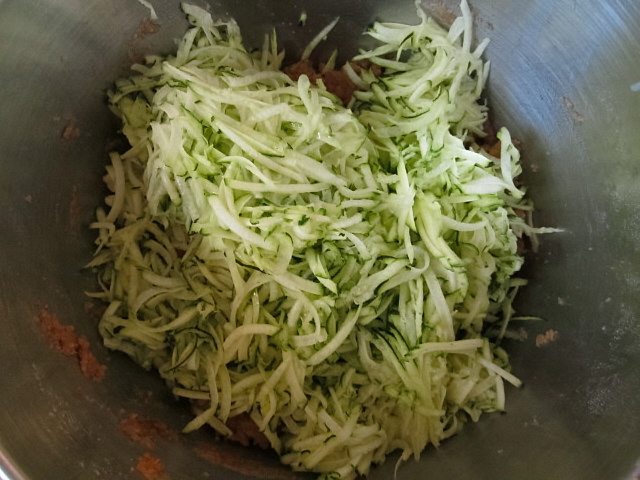 Your batter should be thinner now.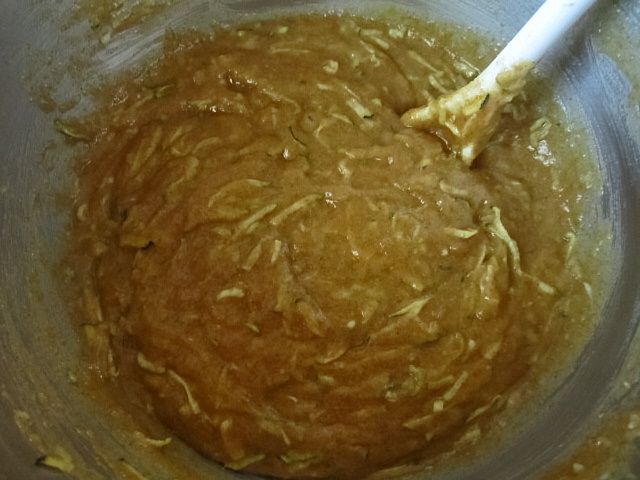 Next grease and flour…or as this sugar addict does, butter and SUGAR your pans.  This recipe will make
2 large loaf pans (this is what I prefer)
or 6-8 mini loaf pans
or lots of muffins
or any combo of those.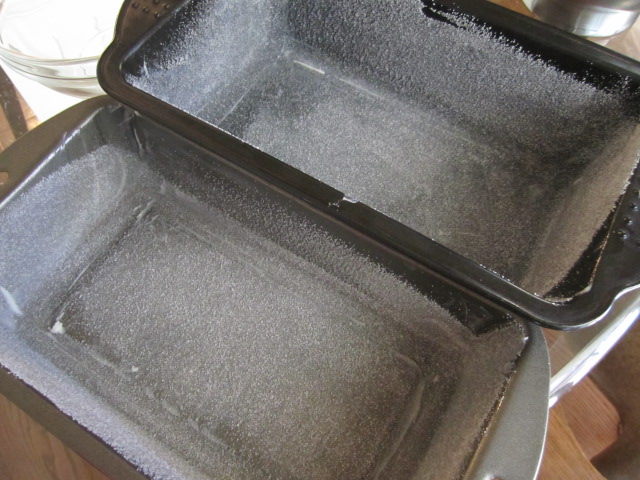 Pour an even amount of batter into the pans.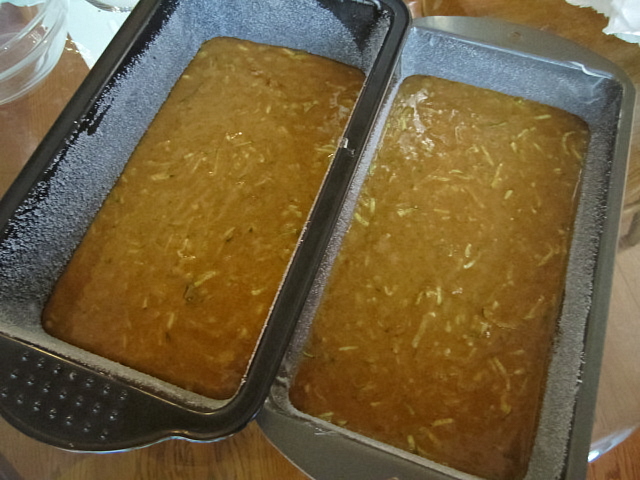 Bake 2 large loaf pans at 325° for 50 minutes.  Remove them from the loaf pan and sprinkle with a little bit of sugar.  This just adds a lovely little crunch and sweetness on top!  I guess you don't have to do this, but it really does make this bread a little more delicious.  :)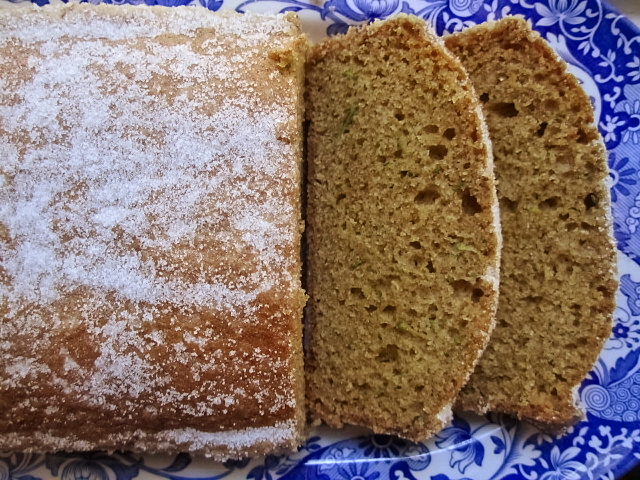 A Little Healthier Version:  Zucchini Bread or Banana Bread Recipe
Ingredients:
3 Eggs
1 3/4 Cups Whole Wheat Flour
1 Cup All Purpose Flour
1 1/2 Cups Sugar
1 Cup All Natural (No Sugar Added) Apple Sauce
1 tsp Baking Soda
1/2 tsp Baking Powder
1 tsp Salt (slightly heaping, but not too much)
1 tsp Cinnamon
2 tsp Vanilla
2 heaping cups grated, raw zucchini (about 2 medium zucchini) or 4 Very Ripe Bananas (DO NOT USE BOTH)
If you want to ruin your zucchini bread with some chopped nuts, go ahead and throw in 1/2 cup chopped nuts with the zucchini.  I prefer to not mess with the smooth wonderful taste and texture of plain ol' zucchini bread.
Grate Zucchini.  Beat Eggs.  Combine all ingredients except zucchini (or bananas).  Mix.  Add zucchini (or mashed bananas) to mixture.  Mix well.  Pour into 2 large greased and floured (or sugared) loaf pans.  Bake at 325° for 50 minutes*.  Sprinkle with sugar after baking.
For mini loaf pans or muffins, reduce cooking time significantly.  I'm sorry I do not know exactly how long to cook them.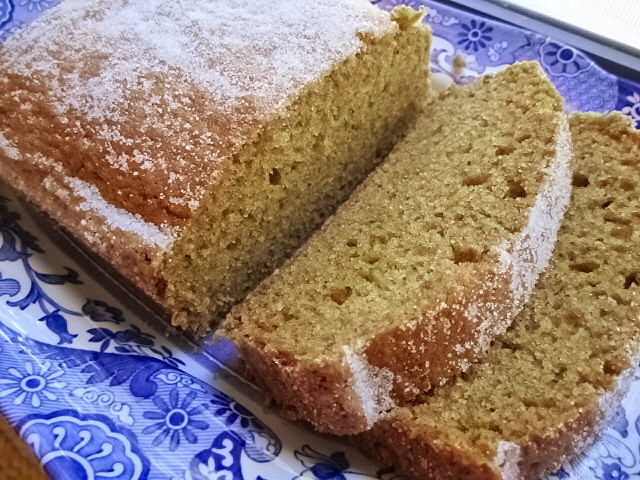 I guess the next time I post anything, it will be pictures of my newest maniac.  Oh my goodness I'm so nervous.  Please pray for a smooth delivery and a smooth transition for our family.  We are so excited and we know we are so blessed to be parents once again.
Thank you to all of you who have prayed for us, checked on us, sent us messages, and FB stalked us.  We love you and we are excited to share our news with you tomorrow.  Now, I must pack and try to get some sleep.  Yeah right!
-kate
.