I have all these random pictures from the last month that I have never posted…so I am just going to do a massive photo dump in one big, obnoxious post with a million pictures of my maniacs!
The boy loves his baby sister…and she loves him.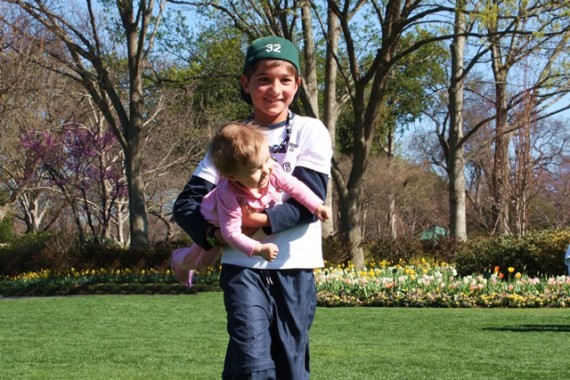 Fun at the Dallas Arboretum on our way home from Oklahoma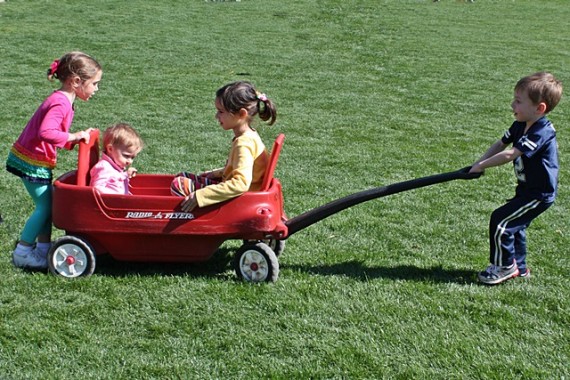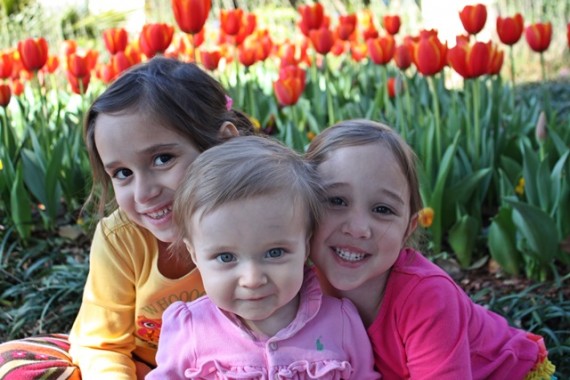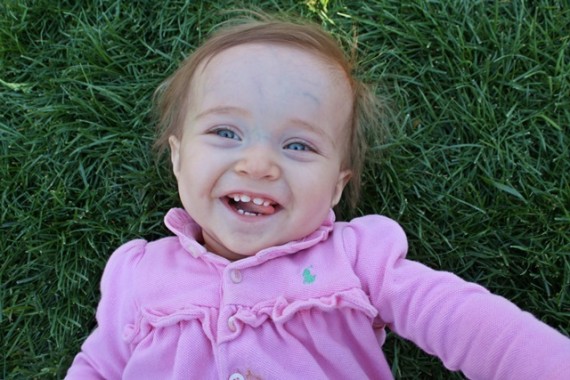 My thug baby.  He loves to put his hat on her like this, and she thinks she looks pretty cute when he does.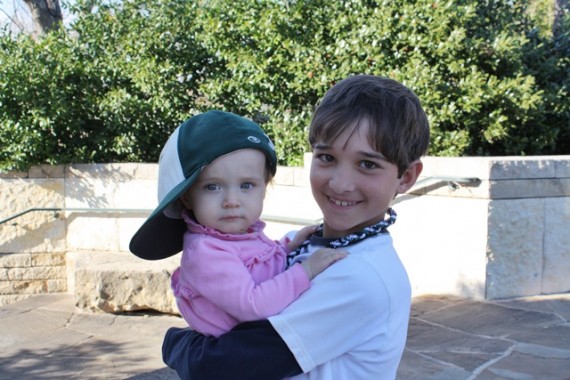 My brother had a baby in November and we recently got to attend a Sip-n-See for them.  My girls were more entertained by the American Girls than by sweet baby Brinley.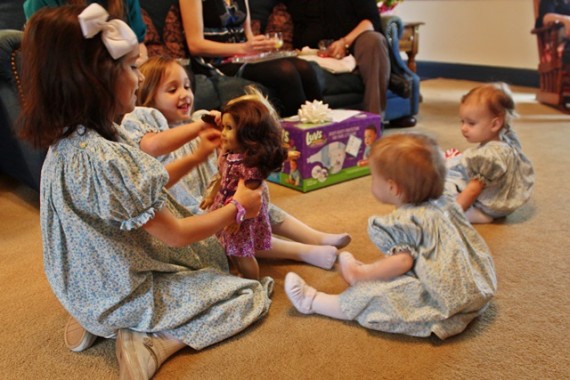 My little peach loving on the American Girl doll.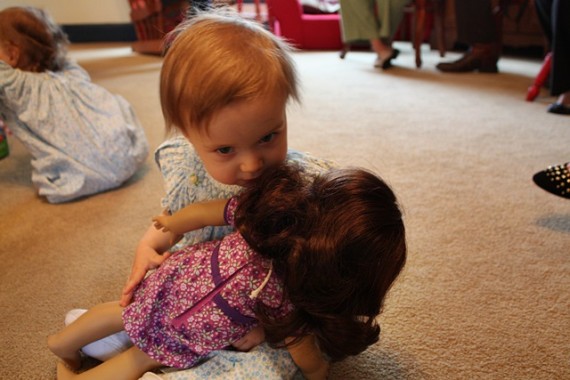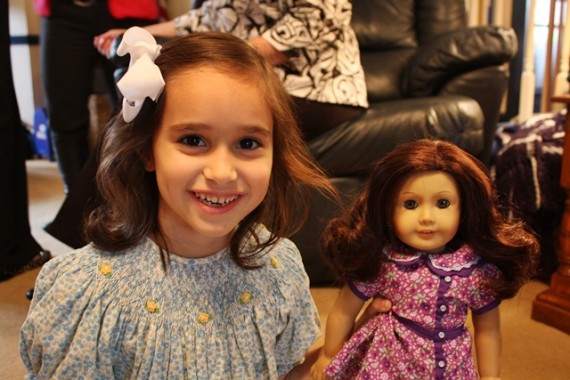 Georgia and Laurabeth were trying to figure out why this little squirmy baby was crying!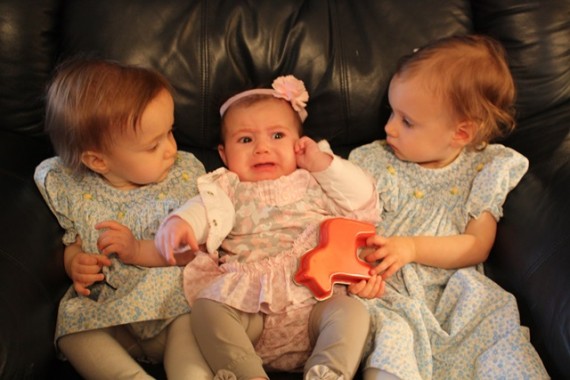 The 5 girls of the family…my 3, my sister's baby, Laurabeth, and baby Brinley, who was a little cross-eyed. :)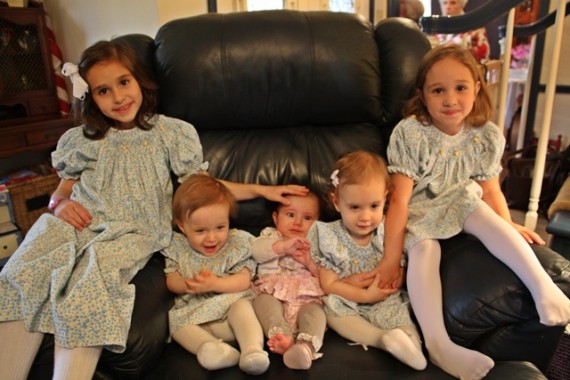 This is Nancy, Anne, and Laurabeth…my sister's mother-in-law, sister-in-law, and baby.  Anne is the precious woman that does so many sweet things for my babies…and Laurabeth looks just like her Aunt Sugar!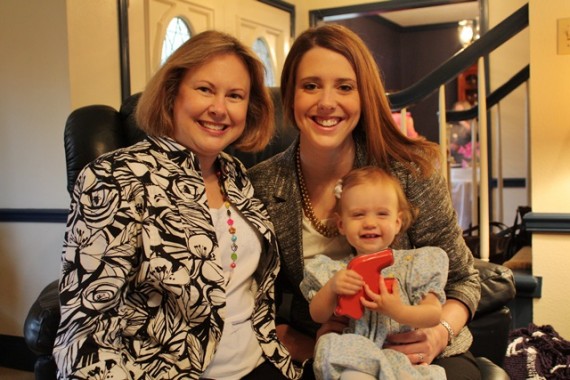 Cousin pics…lots of cousin pics.
My 4 maniacs- AnnaLeigh, Preston, Lilly Katherine, and Georgia.  This was the best pic I could get.  It was cold and they were not too thrilled to be taking pictures.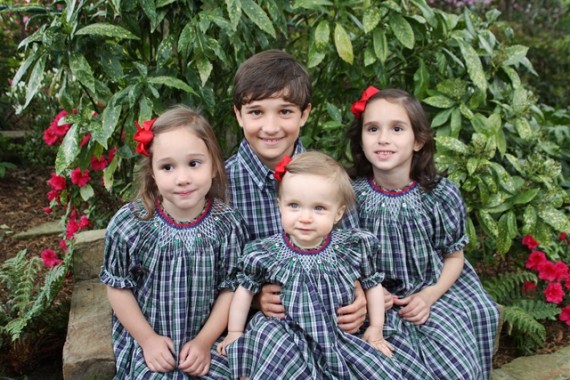 My sister's 3 cute kids- Caleb, Laurabeth, and Truett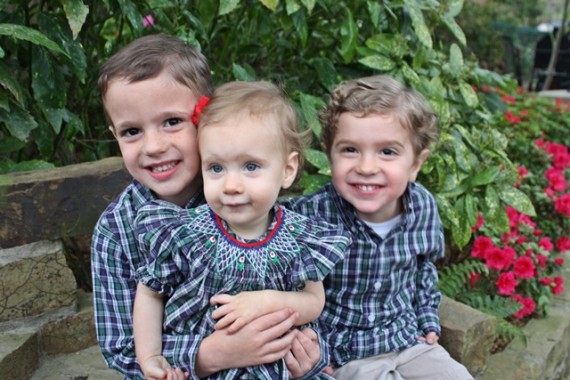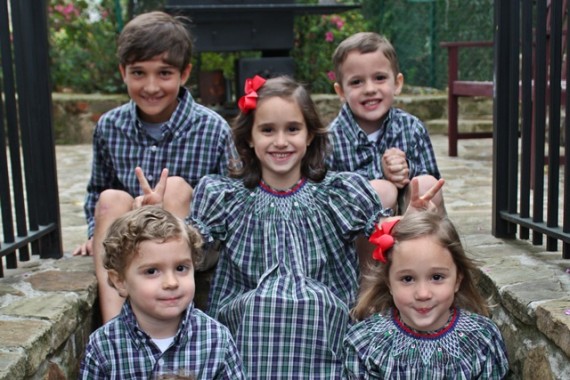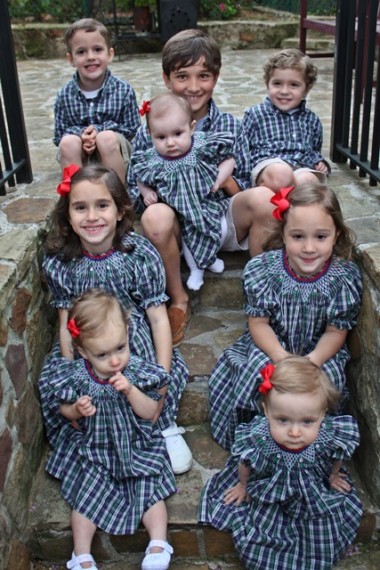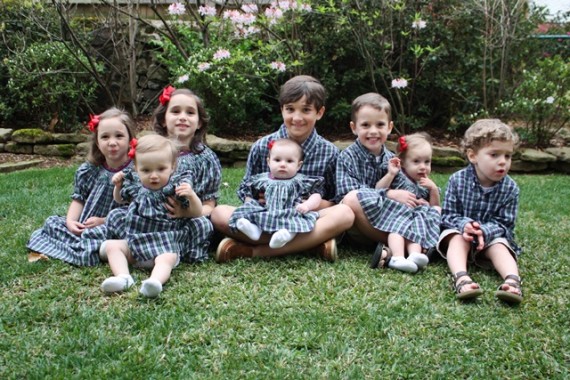 My mom and Brinley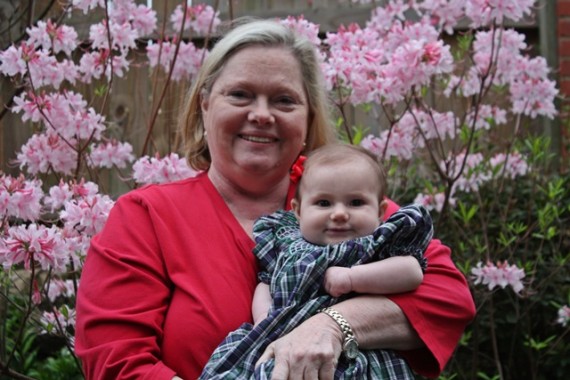 Sweet and Sassy!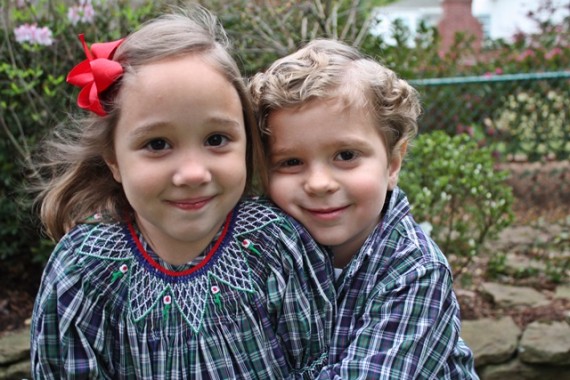 The real AnnaLeigh!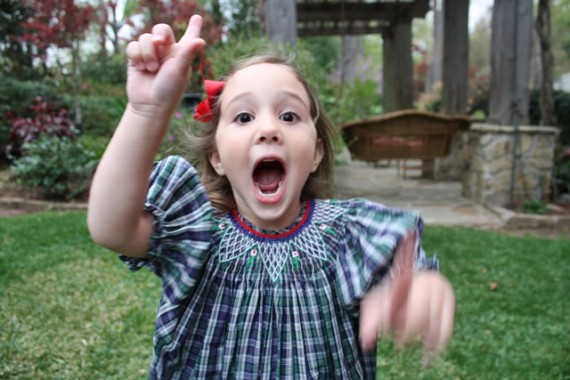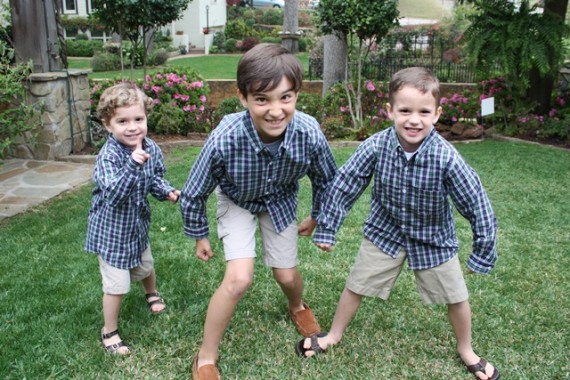 My parents and all their grandkids (at this moment).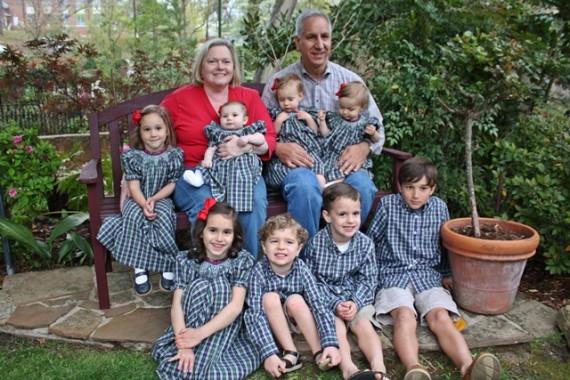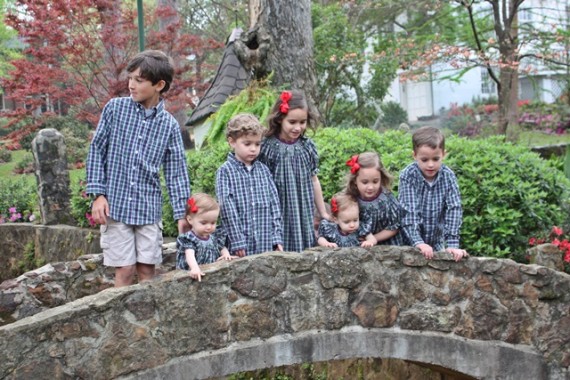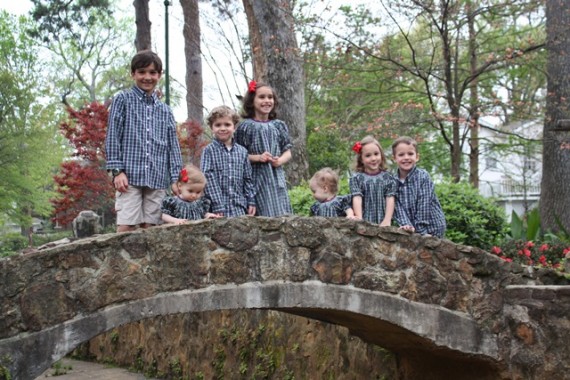 My handsome big bug.  It kills me that he is getting so big.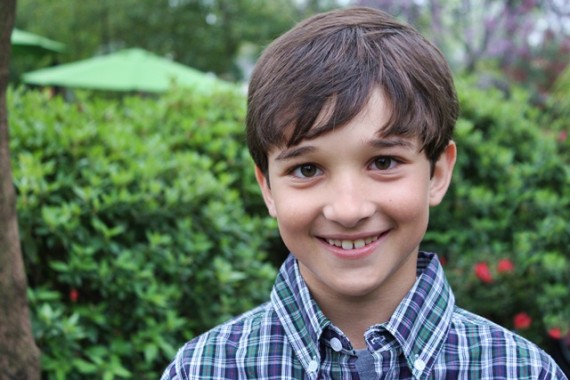 But this is really how he acts. :)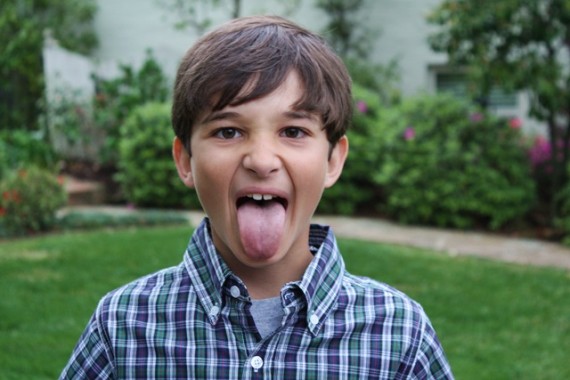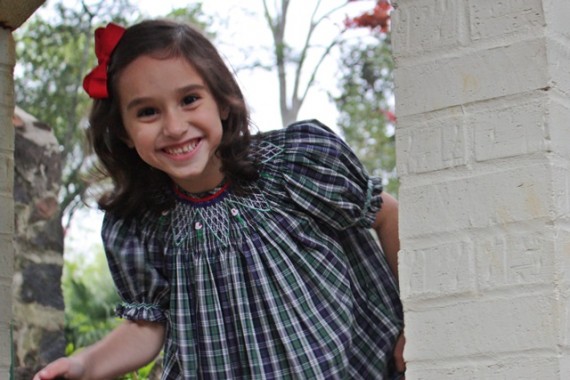 Opening day at the ballpark with my nephew, Garrett, and Preston.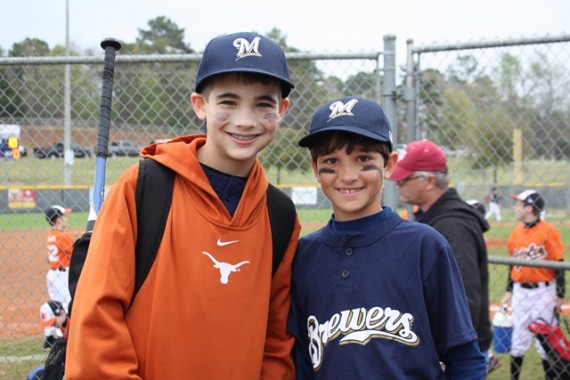 The best daddy in the world!  He sure loves his baby girls…and they love him!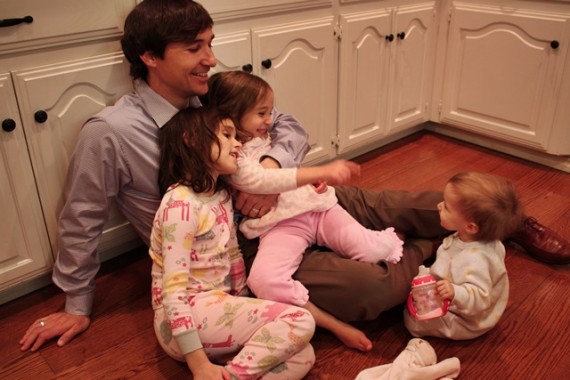 My baby girl likes food…like her mama.  When she's ready to eat, she climbs into her bumbo and waits for food.  Love her!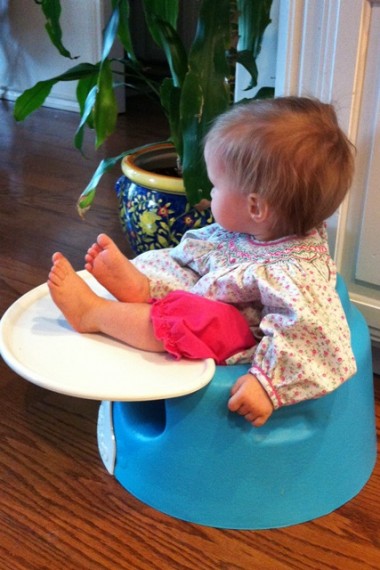 Preston's solar system that he was working on in this post.  He did it all by himself, and he did a super job!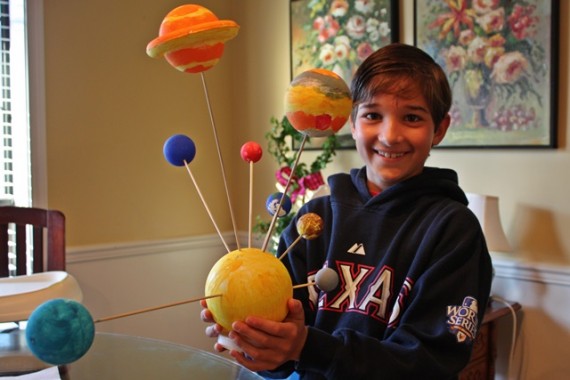 My mother and sister have both seen Wicked and have wanted me to see it for a while.  Last weekend, my mom took us both to see it, and it was FABULOUS!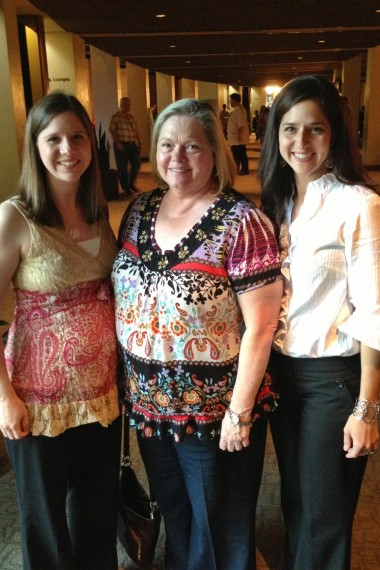 Georgia and Laurabeth cooking together.  They are not going to know if they are cousins or sisters…and I love that!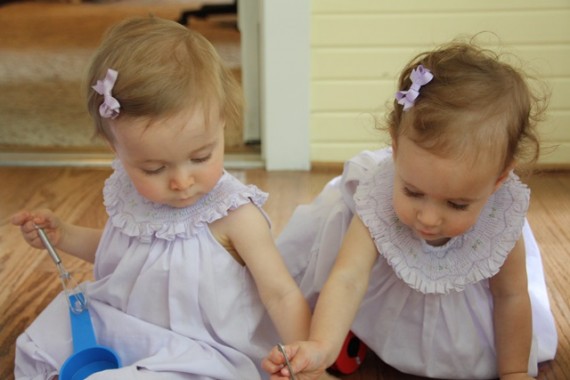 My little peach!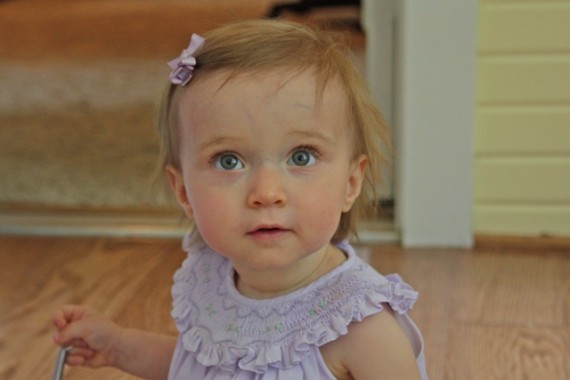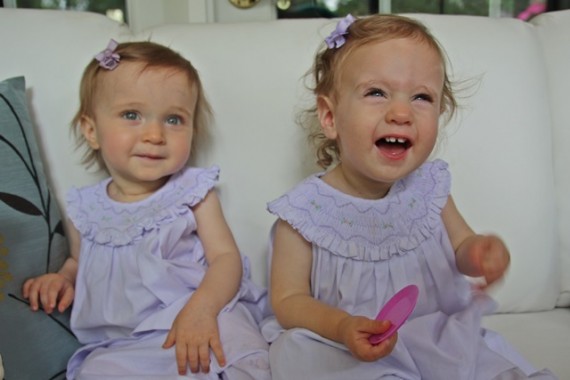 Yesterday I made a whirlwind trip to Dallas and was so blessed to see 4 of the most special women in my life!  It was a total impromptu meeting and it only lasted about an hour, but it was a true blessing to be with these wise, Godly women who are struggling through motherhood with crazy, little, funny people just like I am!
My precious dear friends, I know you hate me for putting this on here, but I love you all from the bottom of my heart!  (This is the kind of pic you get when everyone needs to leave and Kristin's sweet little man takes the pic on his mama's phone. :) )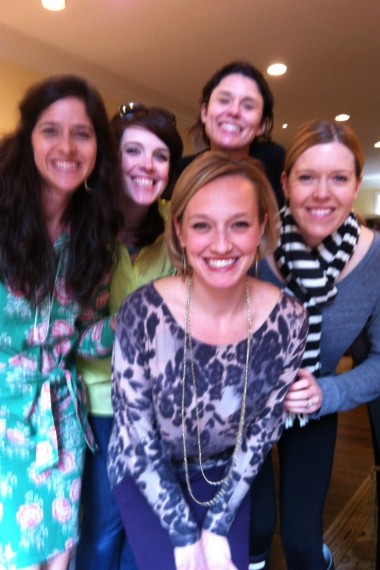 Have a lovely weekend!
-kate
.