Brad took 2 of our kids to church and I am home with the 2 that didn't need to go spread green snot and throw-up kooties to everyone.  You're welcome!
I have all these random pics on my phone from September, and while I should be working on my BSF lesson, I think I will do a quick picture post…
My precious little nugget!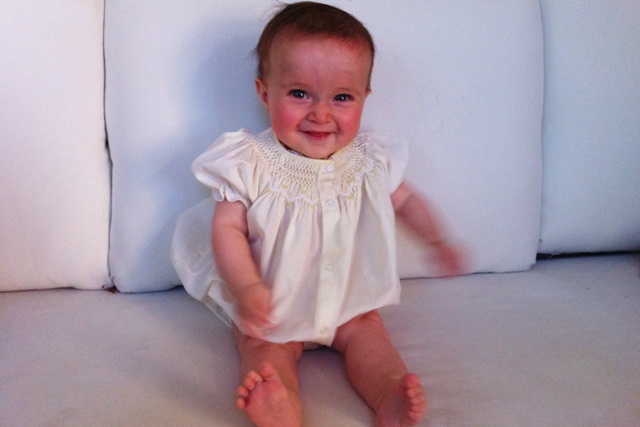 All my MANIACS!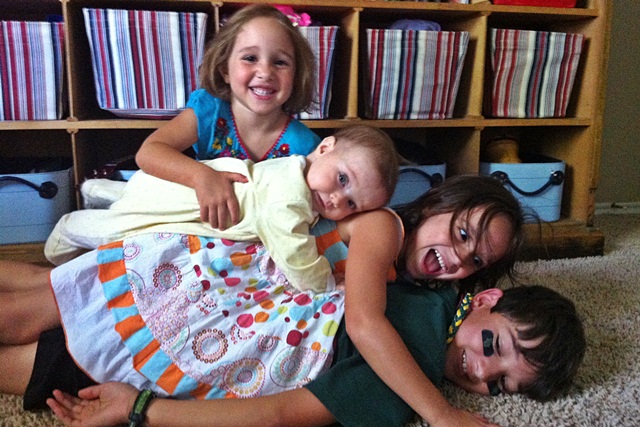 My baby girls and their Baby Huggums.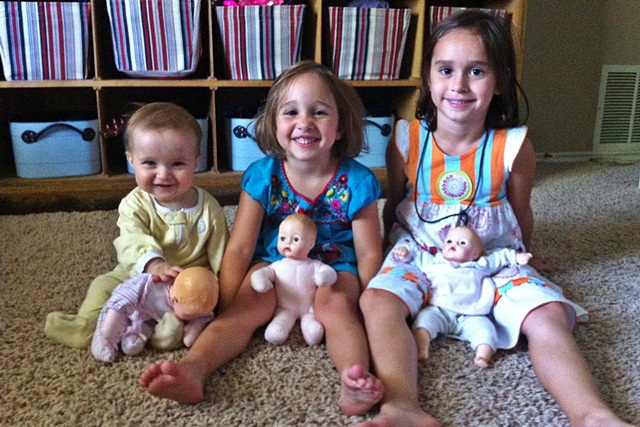 This is so blurry but so much more accurate…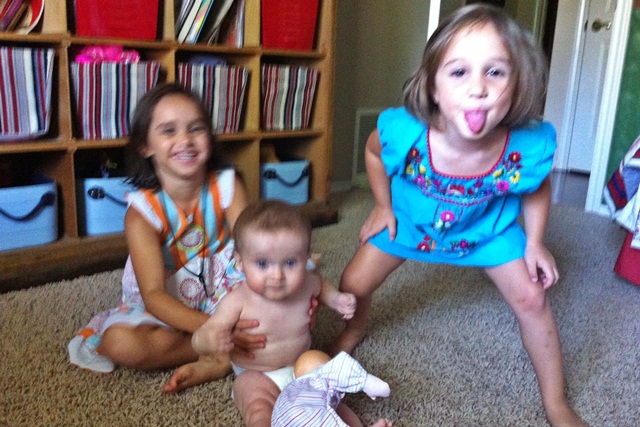 This stinker went and turned 8 months old on me!  She is so big that she even got to try her big girl swing this week.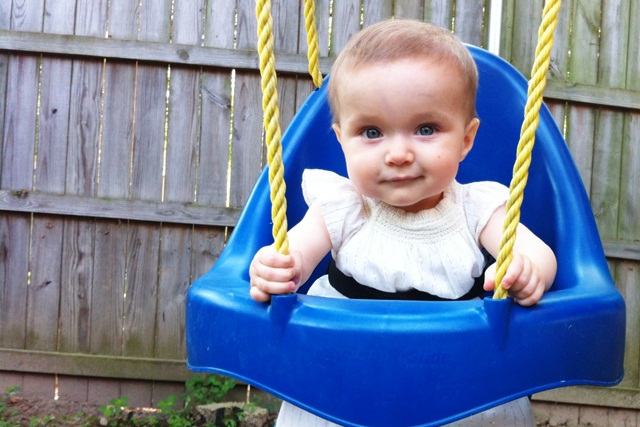 When I took the above pic of Georgia, I realized that she DOES look like somebody!  She looks like my nephew Garrett!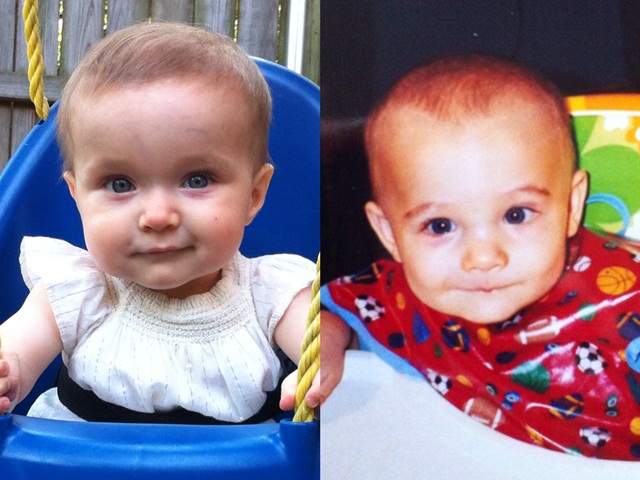 Lilly Katherine left this sweet note on a bathroom mirror for Preston.  She has such a sweet, loving heart.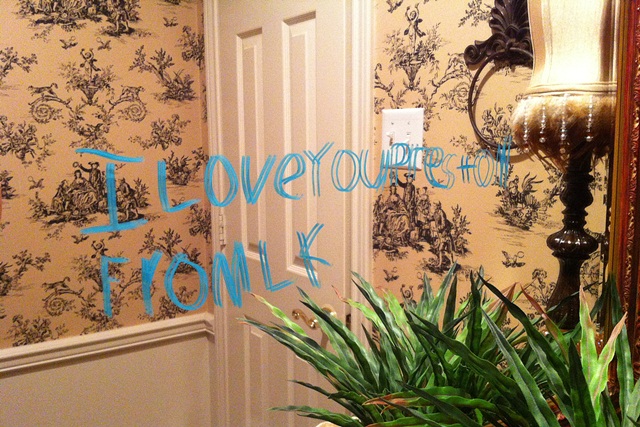 I found this note that Lilly Katherine wrote to her buddy, Asa.  She likes to chase him on the playground!  I need to be doing a whole lotta prayin'!!!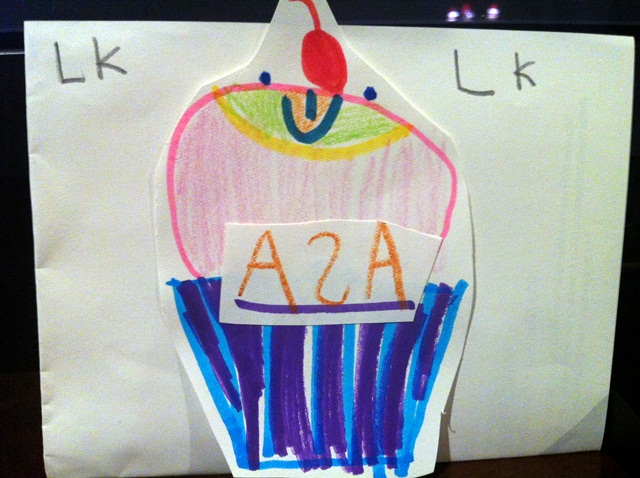 This was the inside of her little note.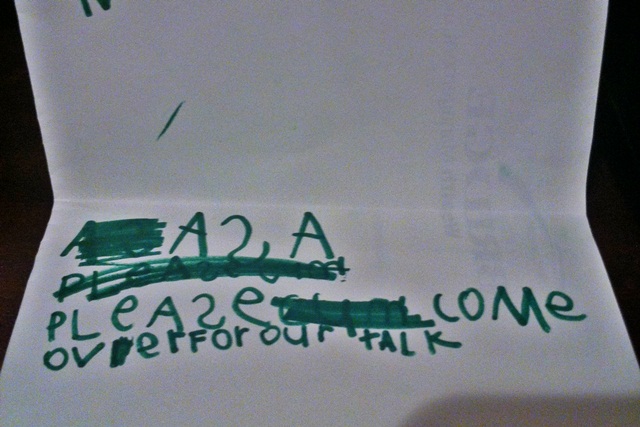 "Asa
Please come over for our talk."
My oh my oh my oh my!  When I was at Baylor we called that kind of "talk" a DTR (defining the relationship).
I will be keeping a close eye on these two!  When I was in seventh grade, I was stepping onto a church bus and Asa's daddy had all his friends read me the verse "Greet one another with a holy kiss!"
Then…
Well…
He greeted me with a holy kiss!
On the church bus!
Then we "went together" and we were in seventh grade "love!" :)
And now 22 years later, LK and Asa are chasing each other around the playground!
Help me Rhonda!
Moving on!
My sweet baby Georgia loves to cook.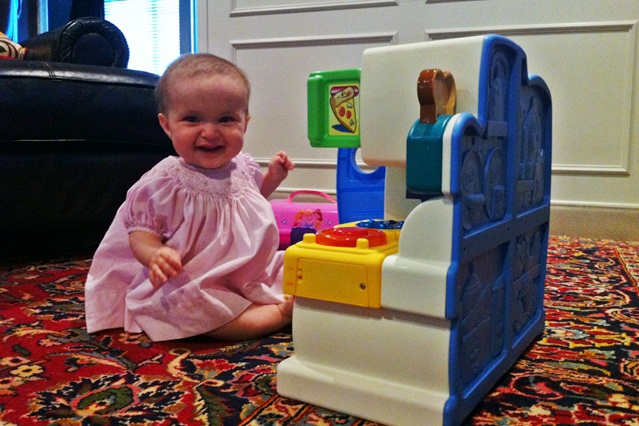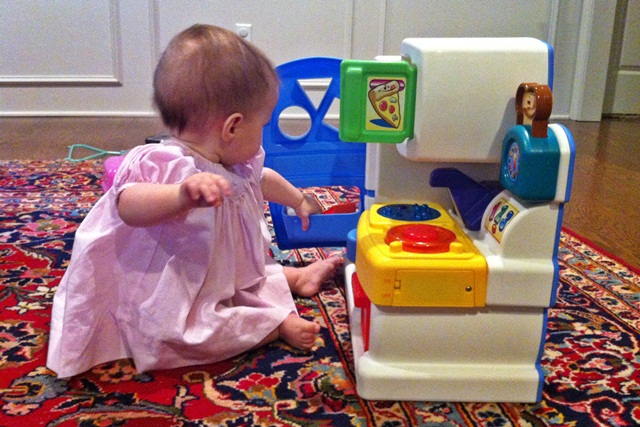 Georgia and her men…Thomas and Henry.  They are 5 weeks younger and MUCH bigger!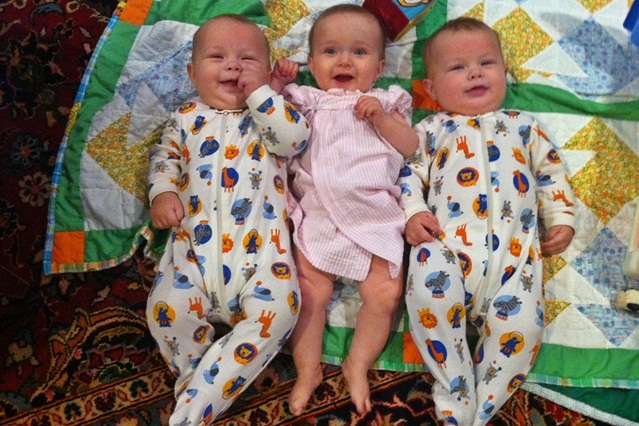 And here is a pic of all the babies…all 6 born within 5 weeks of each other.  Such sweet friends, and we are so blessed to have each one of them.
From oldest to youngest, Laurabeth, Georgia, Eva, Luke, Thomas, and Henry.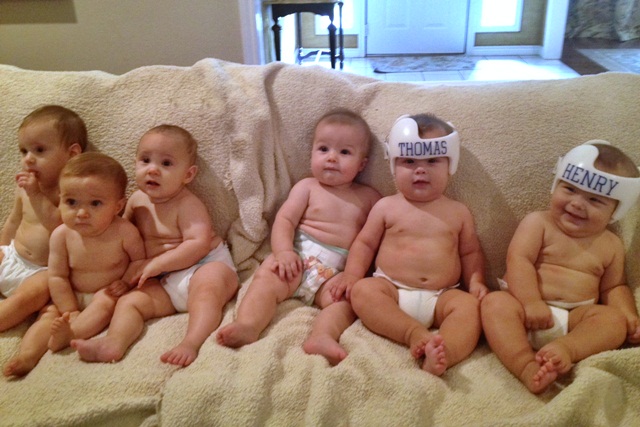 THE END!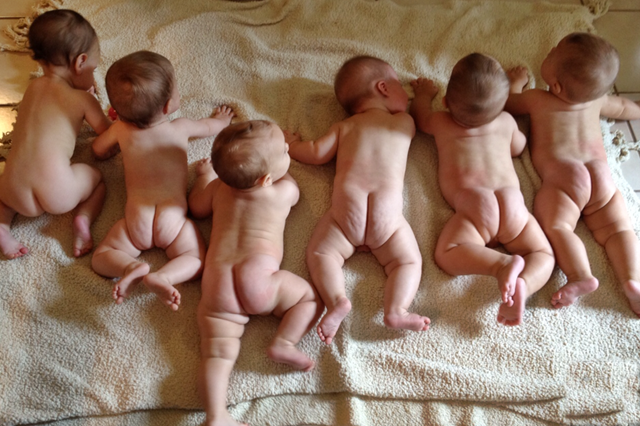 -kate
.