Hello world!  It's been a busy summer, which means not much time on the ol' computer!  I (as always) have so many things to post, and I am going to do my best to get to them up in the next few days.
We just finished Vacation Bible School at church.  Let me be perfectly honest, VBS completely backs up a statement I have always made…there is a special place in heaven for teachers and nurses!  It takes WAY more patience than I have to be a teacher.  I truly believe that those of you who are called to serve as teachers and nurses are a blessing to the world, and I appreciate you!  (And I use the words "called" and "serve" very intentionally!) I do NOT know how you do it!  Which brings me to my second statement…I was NOT called to be a teacher!  My mother, my sister, my mother-in-law, and my sister-in-law were all called to be teachers.  I was not!
Give me high school kids and YOUTH CAMP!  I can handle that!  I love high school drama.  I guess that's a good thing, because I see a LOT of drama in my future.
.
Okay, so where do I start?  Last weekend we went to Ft. Worth for another baseball tournament.  Preston did a great job, but we did not come home with a win.  We did however get to go visit Brad's wonderful Grandmother, MawMaw.
MawMaw is funny, witty, and sweet.  She always has a little tub of Hershey Kisses for the kids, which my girls really love.  And MawMaw can talk baseball with the best of them, which is what Preston really loves.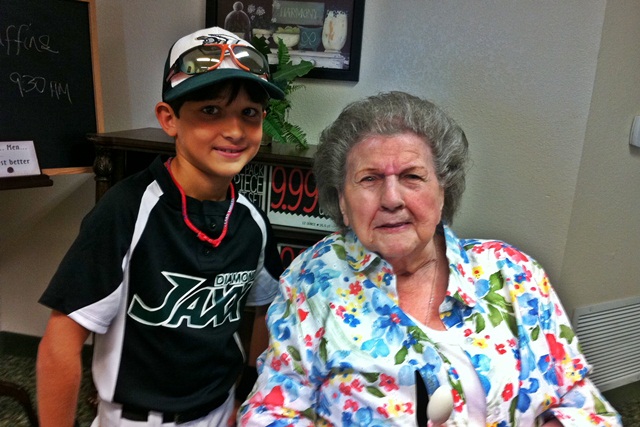 MawMaw got to meet Georgia…finally! :)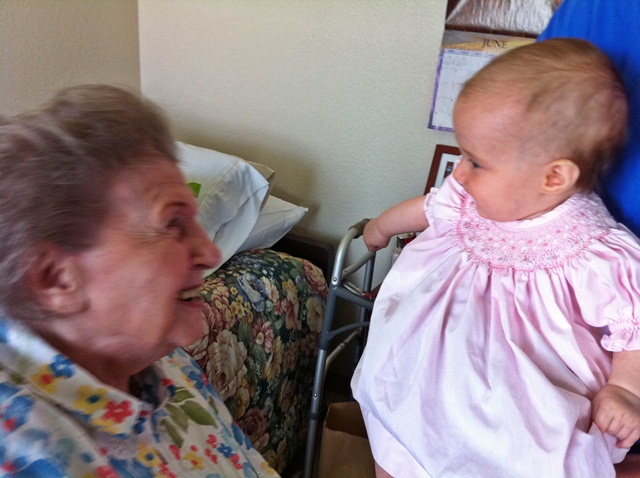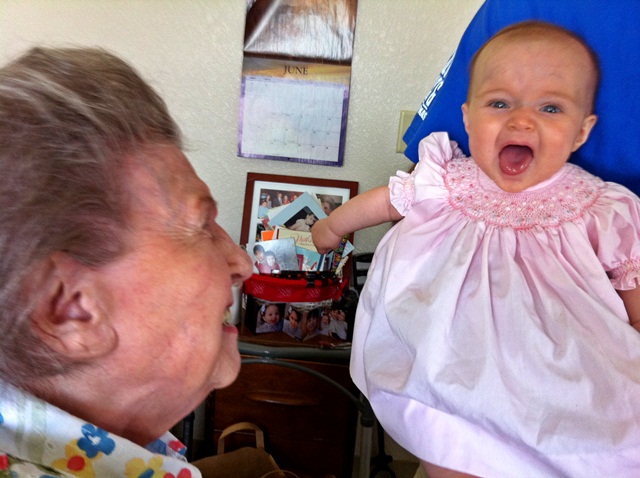 MawMaw is a precious gift!  Her attitude and determination have been an amazing example to our whole family!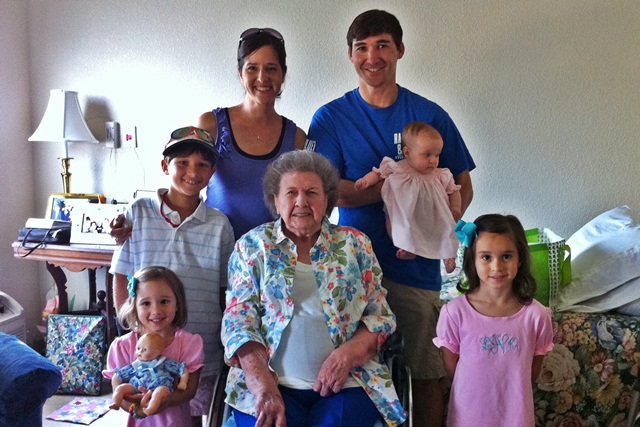 .
Last weekend, after the baseball tournament and getting to visit with MawMaw, Brad's mom graciously took the 3 big kids home, and Brad and I got to enjoy a night in Dallas (with Georgia) for our TWELVE year anniversary.  I don't have a picture because we were constantly tending to my overtired little Georgia Peach.  It was still fun to hang out with the hubby for a little while, though.
I must say that this man I married is still the man of my dreams!  I love him more today than I ever thought possible.  He is a wonderful man, a constant gift to me, and an incredible example to our children.  I pray that my baby girls ALL marry men just like their father!  He loves the Lord.  He loves me.  He loves our babies.  He is loyal, faithful, kind, patient, and I love him more every day!  I know how blessed I am!  Love you, babe!  Since I don't have a pic, here are a few from last year.
.
I totally failed at Father's Day this year.  I have not celebrated Father's Day with my dad (my Diddy), but we are celebrating as a family this weekend.  More on that later.  But for poor Brad, the best FATHER in the world, he got nada from me!
I have to say that I also have the best Father in the world.  Yes, he is out of control, hard headed, and drives me absolutely crazy!  But I am so blessed to be his little girl.  He (and my mom) taught me respect, the importance of family, how to serve, the meaning of integrity, strong morals and values, and LOVE.  He has always loved me as his baby girl, and he has always dropped whatever he is doing to give me a hand.  He can fix anything.  He seems to know everything about everything…and can draw any diagram, chart, map, or picture in the world on a napkin.  :)  He makes me crazy, but I would not want any other dad in the world driving me nuts!  I love you, Diddy!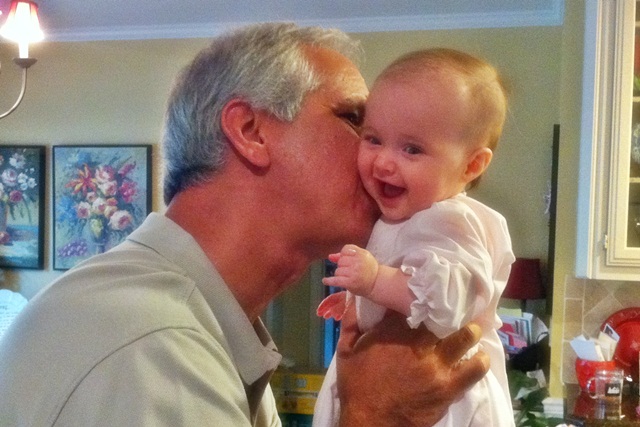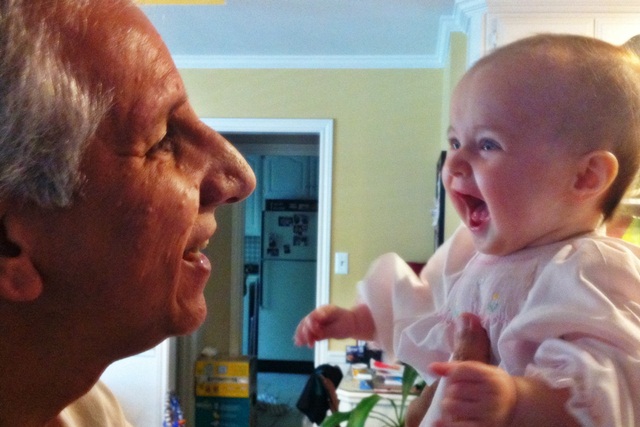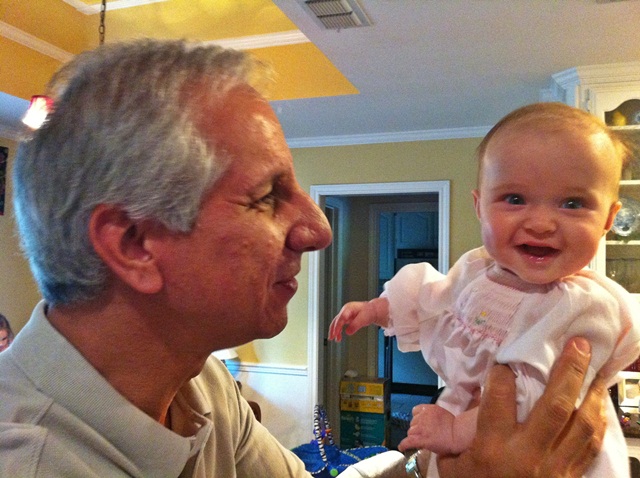 And here is a pic of the sweet cousins.

-kate
.