All I can say is there is NEVER enough time!  I need a few extra hours in my day…everyday!  Here are more Mississippi pics.  They will bore you to death, but I want them for my memories and my kids memories, so skip them if you would like.  You won't even hurt my feelings!
The title for this post would more appropriately be called "Mississippi-Chickens, Popcicles, Baseball, and More…"
CHICKENS…
We stayed with my cousin, Franci, and she has a FARM at her house, in the middle of a subdivision in Oxford.  It's hilarious!  She has chickens (which I have been begging Brad for) among other farm animals.  The kids love playing with them.  I woke up and AnnaLeigh was outside feeding the chickens with bare feet!  Yes it stressed me out, but Franci assured me she would be fine…then I washed her feet off in the sink before she caught some crazy chicken disease. :)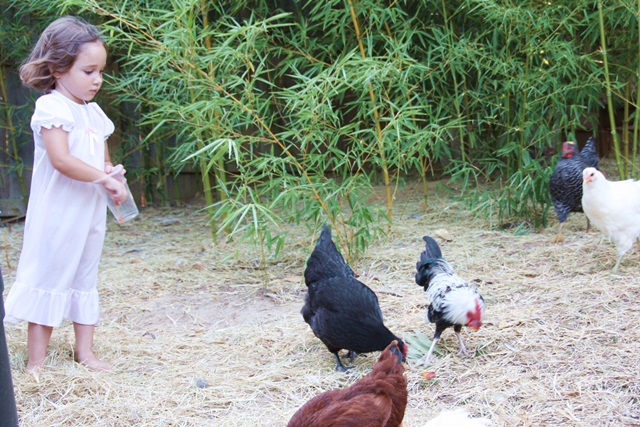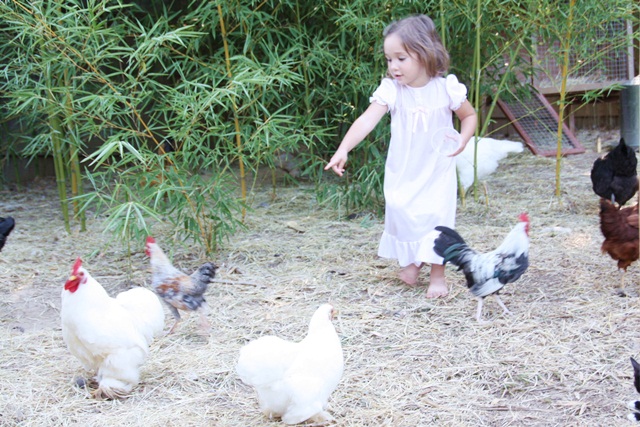 The chickens loved what AnnaLeigh was feeding them, until one got a donut hole.  He was running around and all the other chickens were chasing him.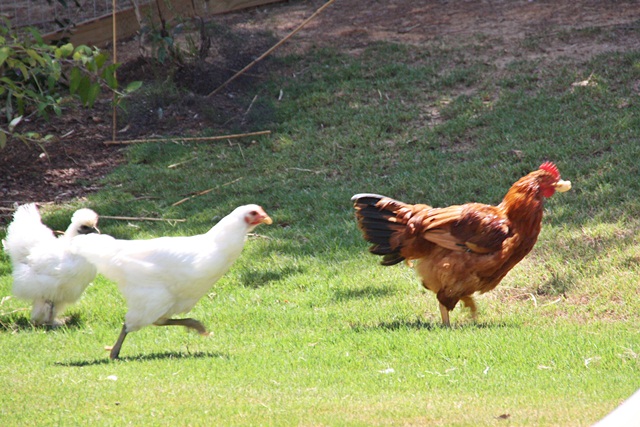 A few minutes later the kids in the pool were having CHICKEN fights!  These silly boys were so much fun to watch all week – Oliver, Creighton, Noble, Sherman, and Preston.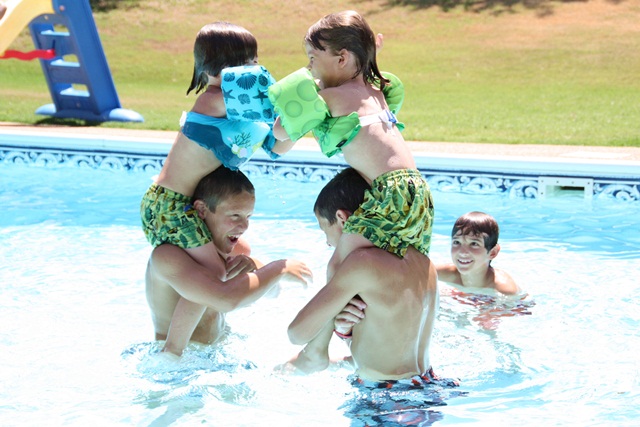 POPSICLES-
After swimming, they enjoyed their first of MANY popsicles.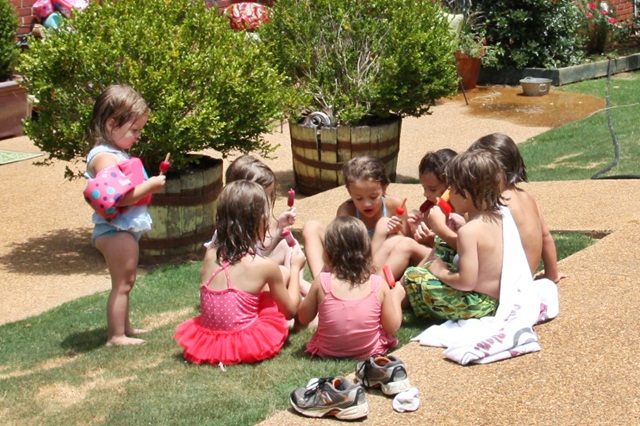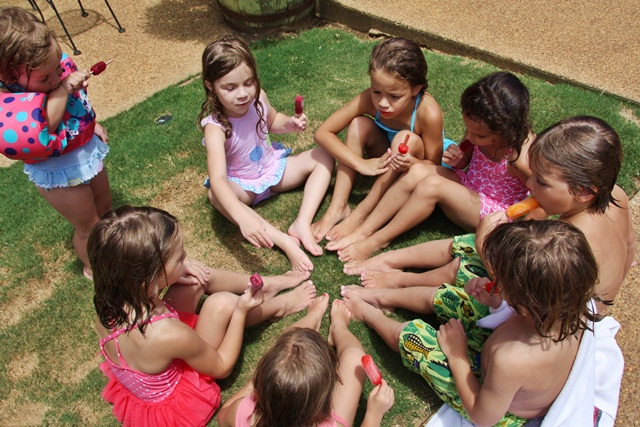 Those kids ate popsicles ALL.WEEKEND.LONG!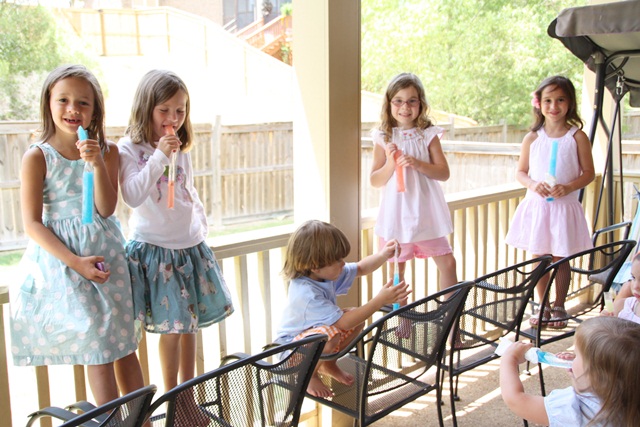 AnnaLeigh and Eloise became big buddies!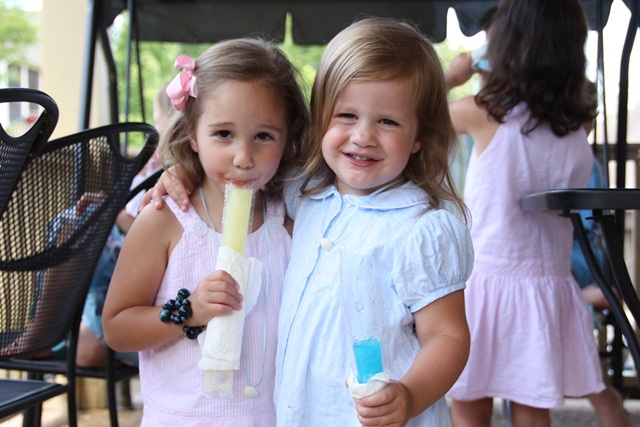 Emma-Kate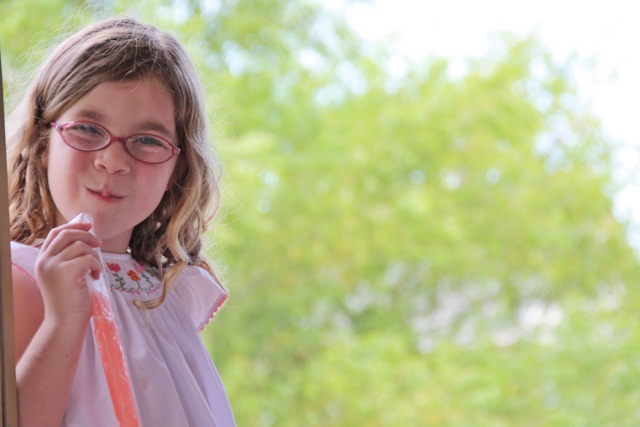 Preston, Creighton, and Sherman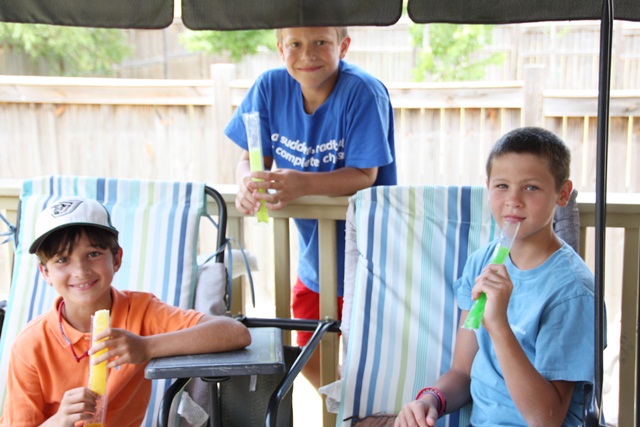 Sara-Cooper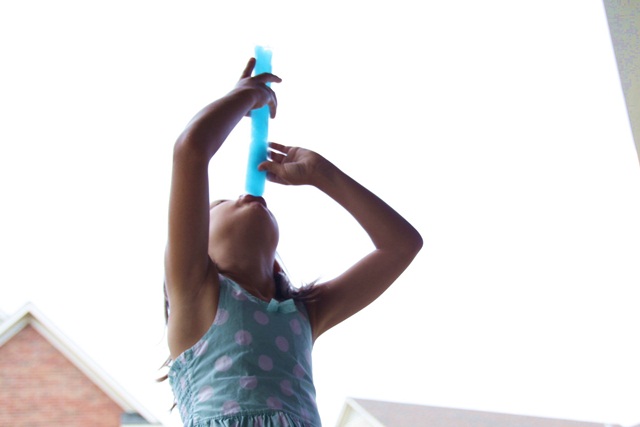 I even caught Papa with a popsicle!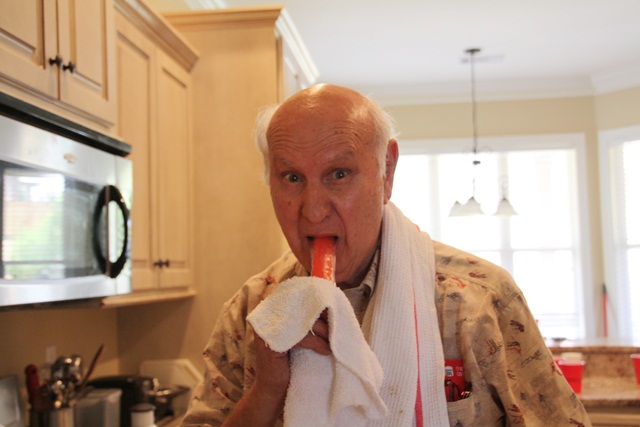 BASEBALL!
The entire time we were there the kids (and the adults) played baseball.  They all had a blast!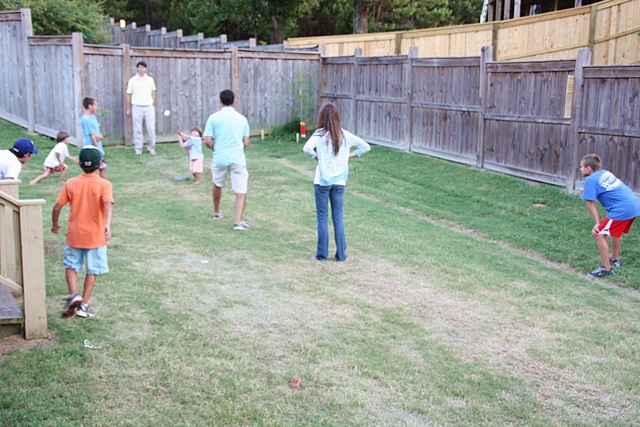 Every time Noble stepped up to bat, he made this "game" face.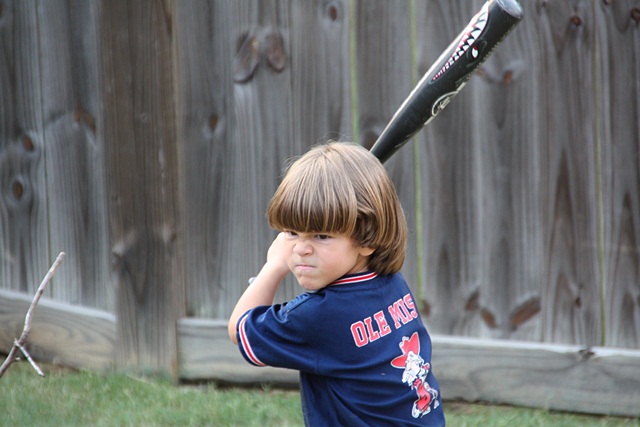 Maniac!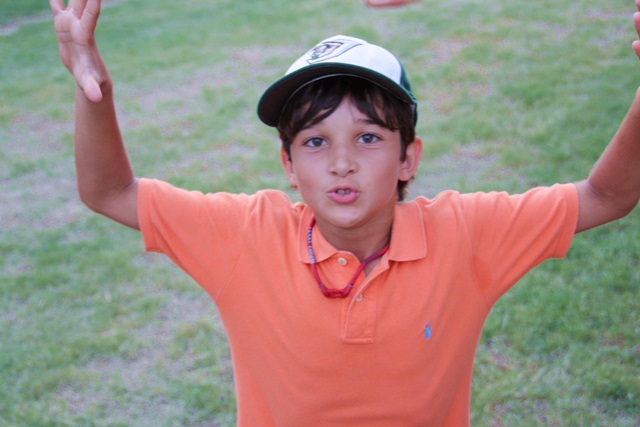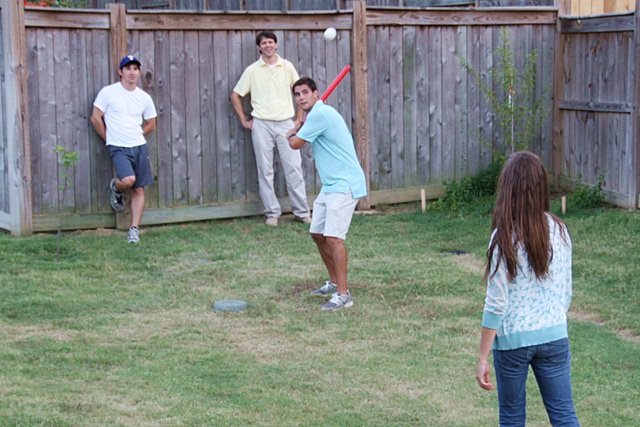 AND MORE…
Here are 500 random pics from the trip.
My baby girl loves her feet.  So do I!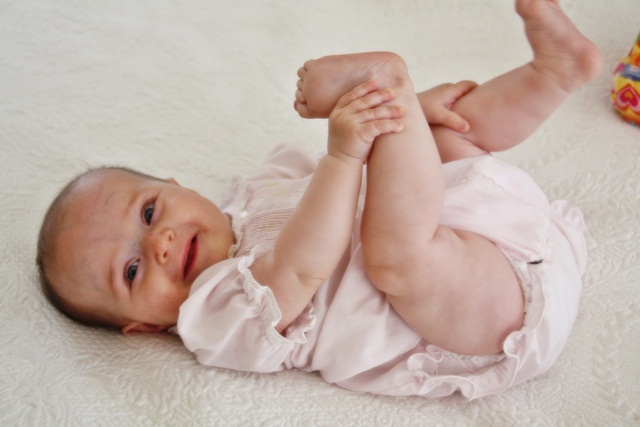 The big girls always wanted to hold the babies, Georgia and Rosemary.  We have decided that Georgia looks more like Sophie (the precious cousin holding her) than anyone else in the family.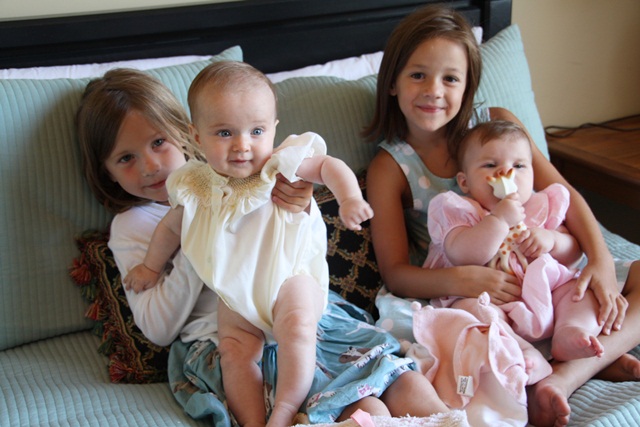 Who cares who she looks like!  I think she's absolutely precious!  I could kiss those sweet kissy lips and those squeezable little cheeks all day long!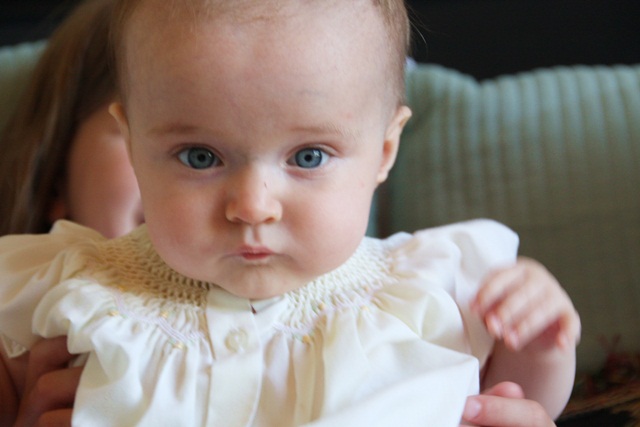 Lilly Katherine and the girls were tumbling down the hill in the yard and I just snapped a quick pic of her beautiful face before she rolled.  She looks WAY too old in this picture!  I can't handle it!!!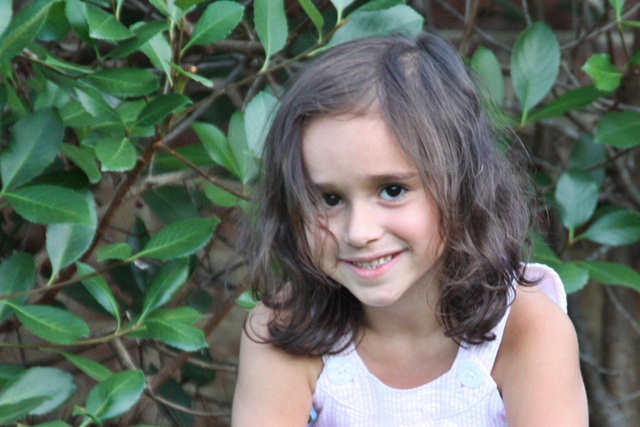 Then down they went!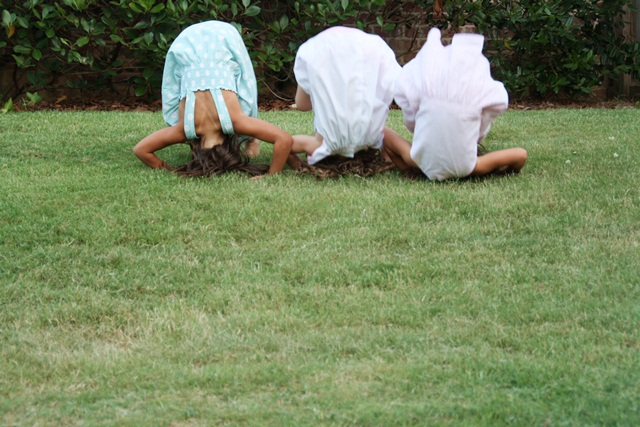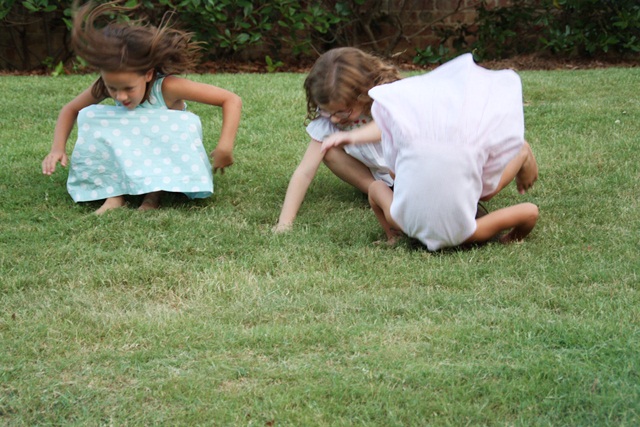 Rosemary and Amy Lauren.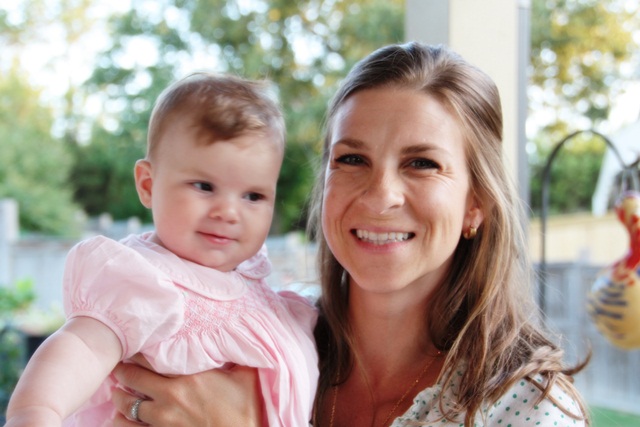 Papa made bread almost every day we were there, and there's nothing like fresh baked Papa bread with Papa's special ribs!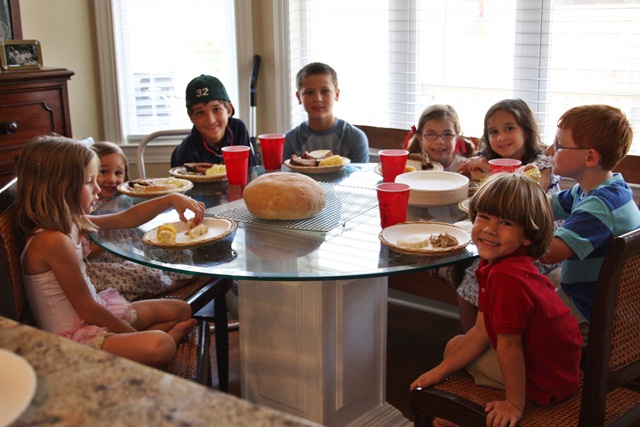 Sweet Emma-Kate brought tons of candy to MamaSara and Papa's house and she set up shop!  She made a candy store for all the kids, and it was a HIT (especially with AnnaLeigh!)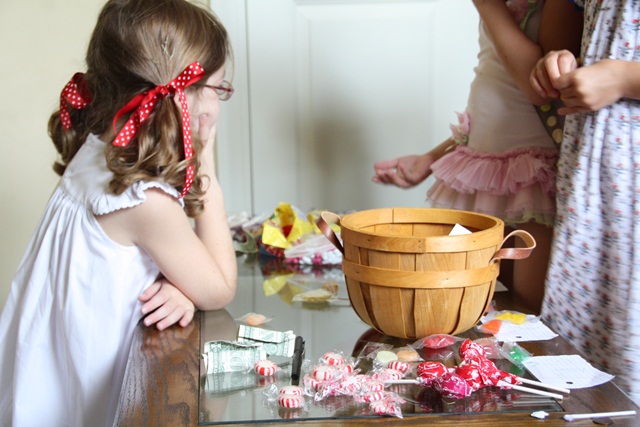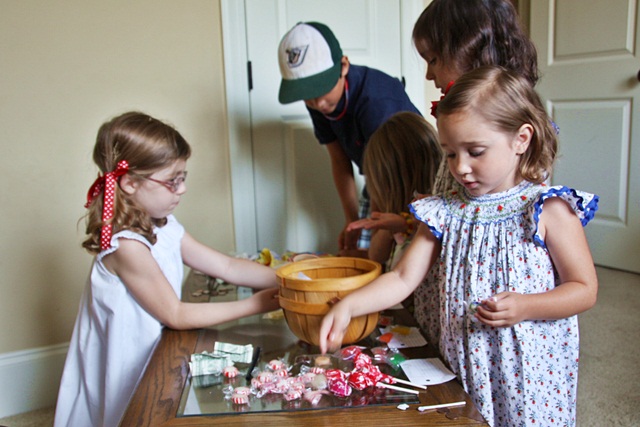 Papa was so proud of his tomato plants.  They were huge and beautiful, and we reaped the benefit of his harvest!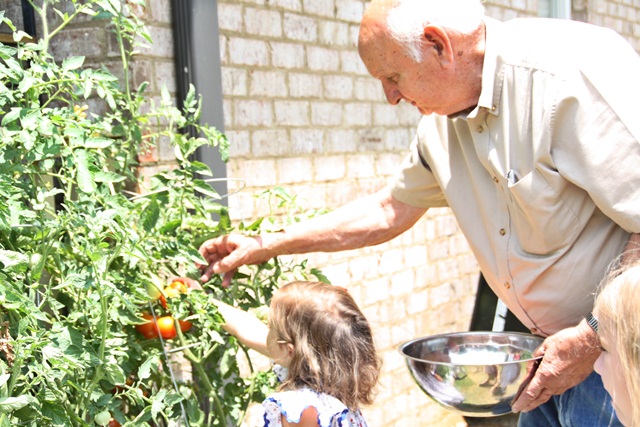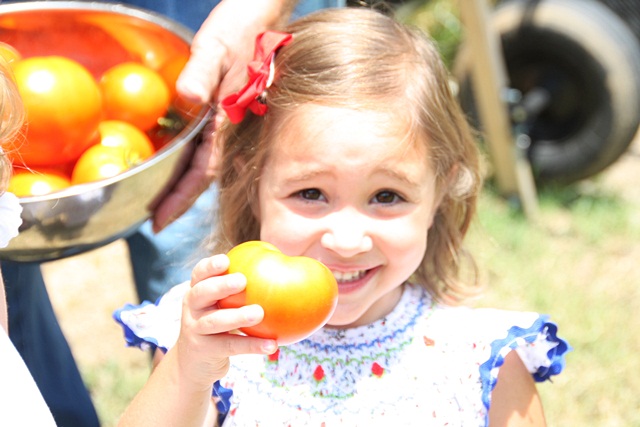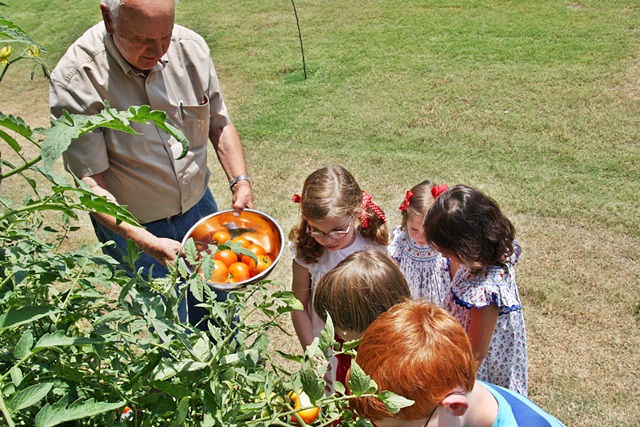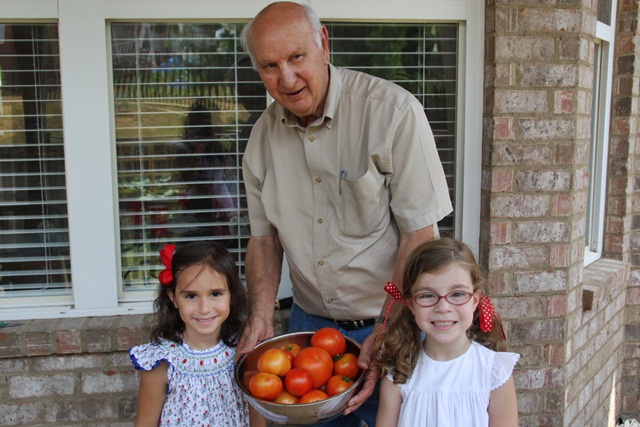 Worn out!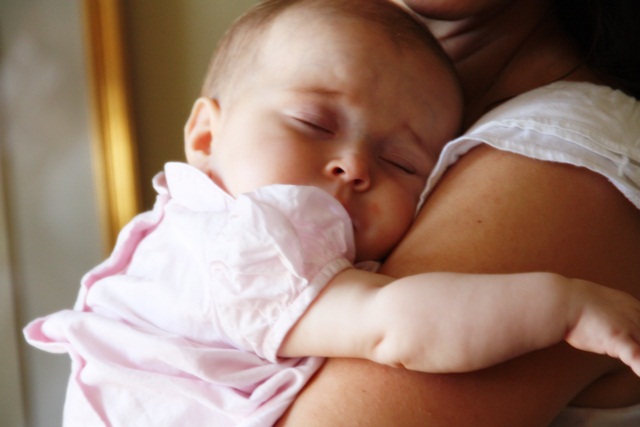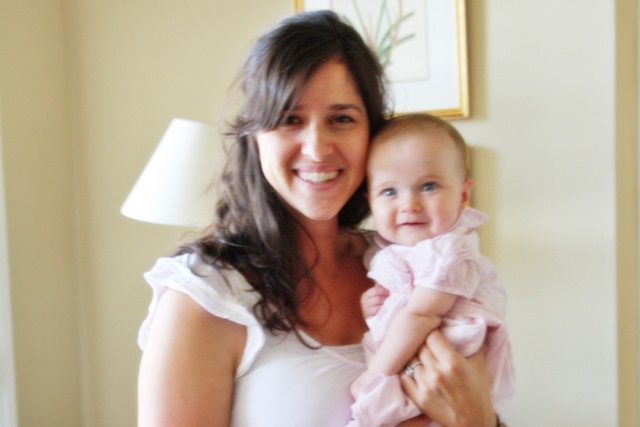 Aunt Ree always brings all kinds of goodies for the little girls.  She brought buckets of beads and they made bracelets for everyone!  They just sat there on MamaSara and Papa's bed stringing beads.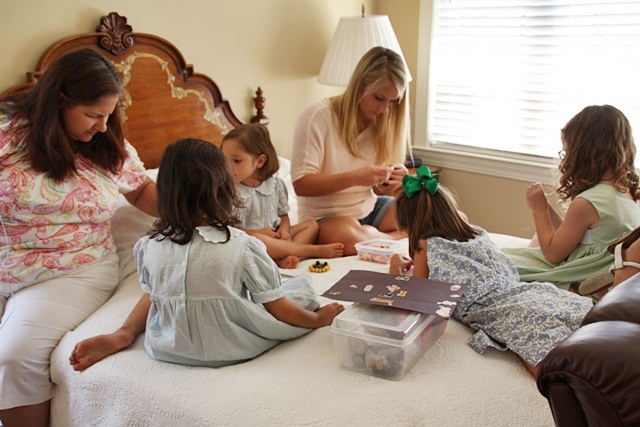 Papa is taking care of my sweet MamaSara as her condition continues to decline, and we are all seeing a living example of what it means to love your spouse!  Papa loves MamaSara more than anything!  He constantly tells her he loves her and I heard him tell her several times over the course of 4 days, "Honey, I told you I'm never gonna leave you!  I will always be by your side, Honey!"  It has been such a sweet testament of love.  Papa moved the recliners into the bedroom and put them at the foot of the bed so they could watch television together.  As the girls sat and played with beads, MamaSara and Papa sat and watched TV.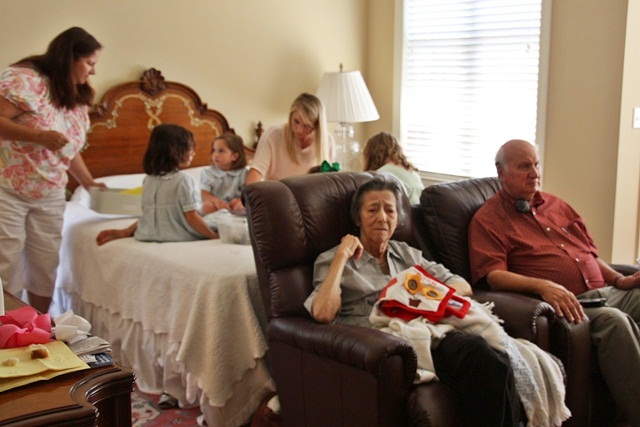 This is what love looks like!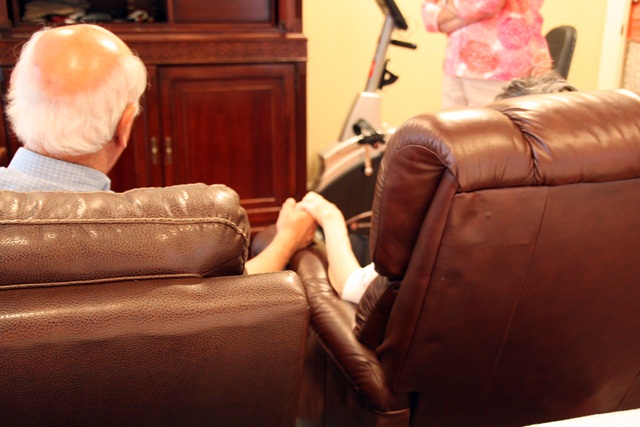 Today is MamaSara and Papa's SIXTIETH wedding anniversary!  They have been a wonderful example to their 5 children, their 16 grandchildren, and their 23 great-grandchildren! This is how you make you make a marriage last 60 years!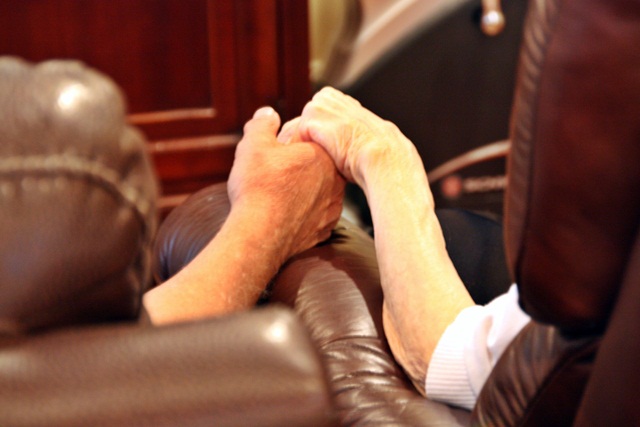 Happy Anniversary MamaSara and Papa!  I love you so much, and I pray Brad and I will have as many wonderful years together as you have!
-kate
.