First of all, I would like to state that it's 10:38 on Saturday night, and I have spent the last 3 hours trying to convince myself I did not need to bake a cake for myself!  I WANT WHITE CAKE WITH BUTTERCREAM ICING!
I have rummaged through my cabinets and refrigerator no less than 43 times tonight trying to find something to satisfy this need for white cake.  I was hoping for a healthy option.  I even took the time to make healthy peanut butter/coconut balls, but they did not do the trick.  However, I did consume a fair share of them before I decided that they were no match for white cake!  I tried chai tea/milk and drank a lot of it, but it, too, did not stop the voice in my head telling me I needed cake.  I even ate chocolate and nutella and everything else I could find, but nothing satisfied that craving for creamy, sweet, delicious white cake with white buttercream icing.
I almost made a batch of icing just to eat (or dip pretzels into) and then I remembered that I had some marshmallow fondant in the fridge.  Well, I have a lot less fondant now, but my craving for cake has been suppressed a little.
The moral of my pitiful story is this:  When I am ravenously craving something, I should just get it!  You would think that I would have learned by now that if I am really craving it, I will eat WAY more trying to not eat it than I would if I just ate what I was craving.
Okay, so enough of the true confessions!  Just wanted you to get a sad little glimpse inside my head…and my fridge!
.
So this is the last post about our short trip to Mississippi, but I just had to post a few comparison pics because it makes me so sad that my babies are growing up so quickly.  My cousin, Amy Lauren, and I have always been close.  Growing up, every year I would spend weeks of the summer in Mississippi with my cousins.  I have always had so much fun with them, and I am thankful to be part of such a close-knit family.  However, now that I have kids of my own, I am even more thankful to have family to walk this crazy road with me.  Many of us have kids around the same age, and we share many stories via text, email, and phone!
We often spend July 4th in Mississippi.  Amy Lauren and I took pictures of our girls on 4th of July weekend this year and 3 years ago.  AnnaLeigh's birthday is January 5, and Georgia's is January 24, so they are only 3 weeks apart in these pictures…but AnnaLeigh had a TON of hair!
4th of July 2009 (Emma-Kate-3, Lilly Katherine-almost 3, AnnaLeigh 6 months)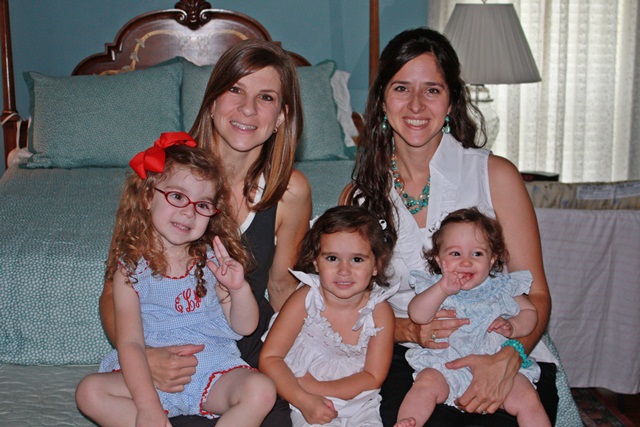 4th of July 2012 (Emma-Kate-6, Rosemary 6 months, AnnaLeigh-3.5, Georgia 5.5 months, Lilly Katherine almost 6) and I'm sporting the no make-up, no hair brush look.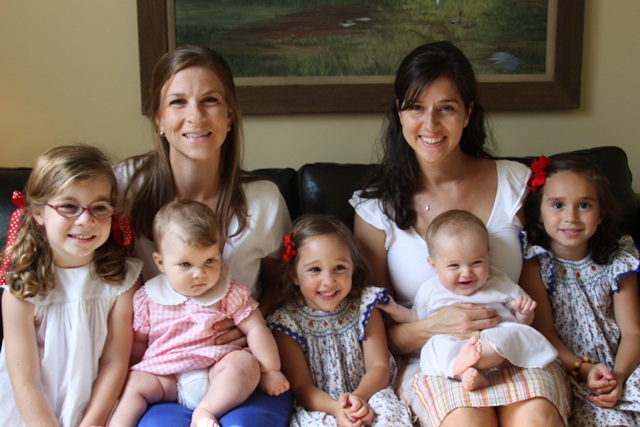 Just the babies…
This was our last trip to Mississippi just a few short months ago, in March.  Rosemary and Georgia were about 2 months.
Georgia, Rosemary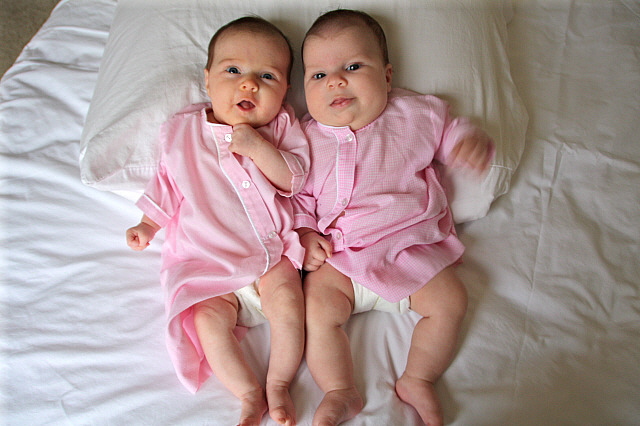 And now they are almost 6 months!
Rosemary, Georgia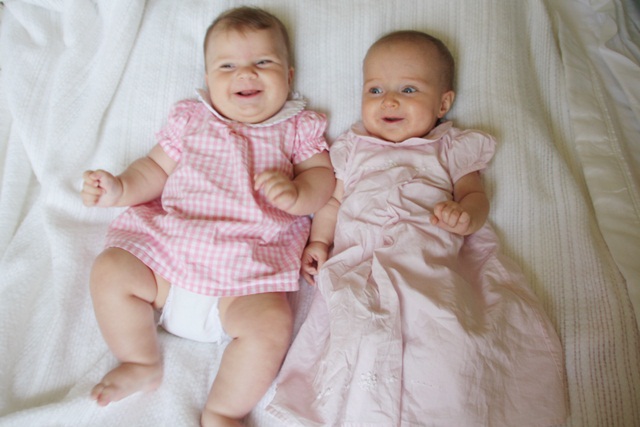 Then…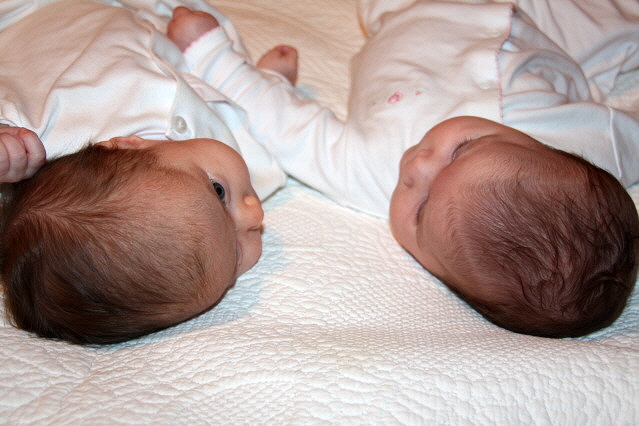 Now…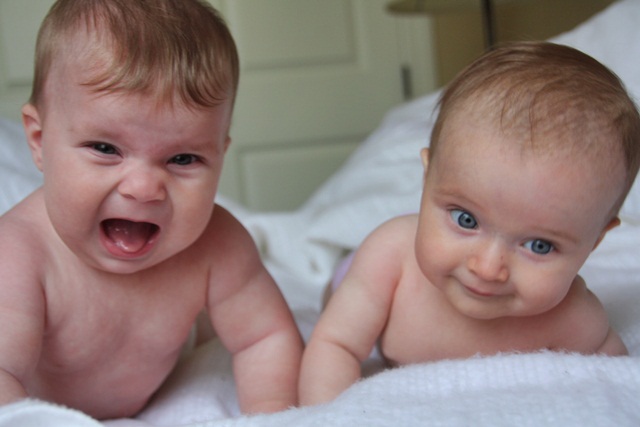 All these people are growing too darn fast!
I am tired, and apparently so is Brad.  He fell asleep next to me on the couch about 45 minutes ago, and his entire upper body is leaning on me…and he's twitching!  He must go to bed!  Goodnight!
-kate
.