Lilly Katherine had a dance recital this past weekend.  The theme was Remember When…and her dance was "Remember When…You were born," with the song "Sent From Above."
It was the sweetest little dance with 20 precious angels on stage.  My baby girl was absolutely beautiful…if I do say so myself.
She is a graceful little dancer and I love that she is so good at dance.  And sweet thing, she thinks the recital is a complete singing and dancing performance.  I tried to tell her she doesn't have to sing, that it's a DANCE recital, but she said, "No.  We're supposed to sing AND dance."  She sang at the top of her lungs the whole time, with a smile that could light up the room.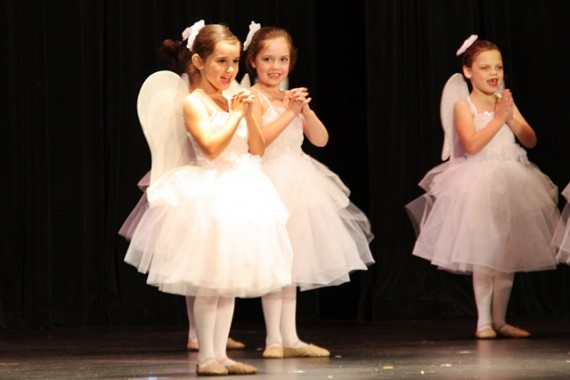 LK rocked her angel wings!  Well, she rocked them for the first half of the dance.  She was perfect and graceful.  The second half, we may have had a few moments of…um…confusion.  She never stopped smiling, and she kept right on going.  As her mother, I was sweating a little, but they were priceless Lilly Katherine moments that will make me laugh for years to come.
Of course we all told her she did a fabulous job, and she really did.  And if you ask her how she did (even after she has watched the video), she responds with an enthusiastic "Great!"  At the age of 6, that's what matters!
And now for the pics…
Before the recital, her daddy surprised her with flowers…Lilies, of course.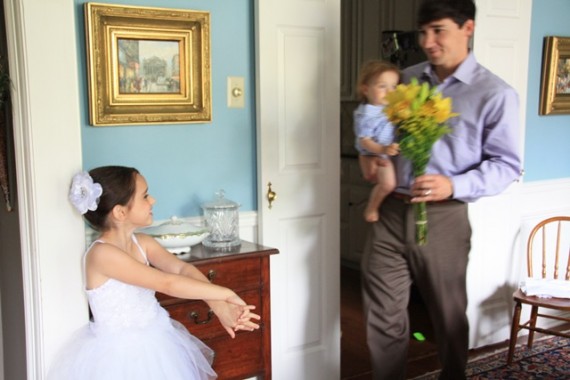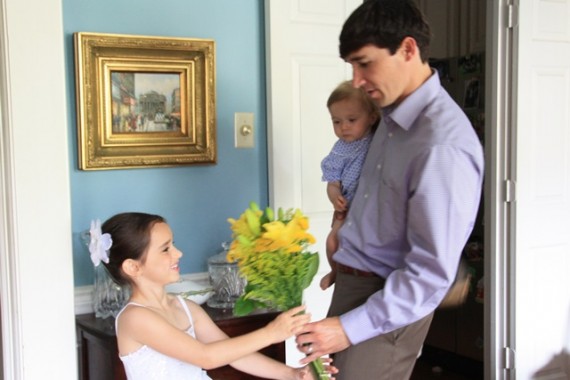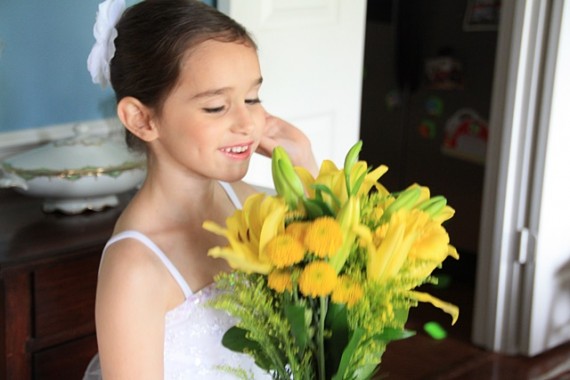 She was THRILLED!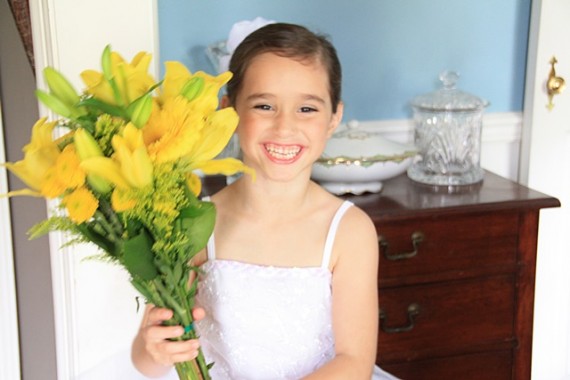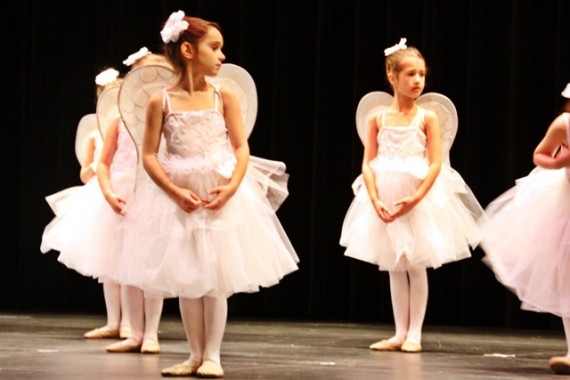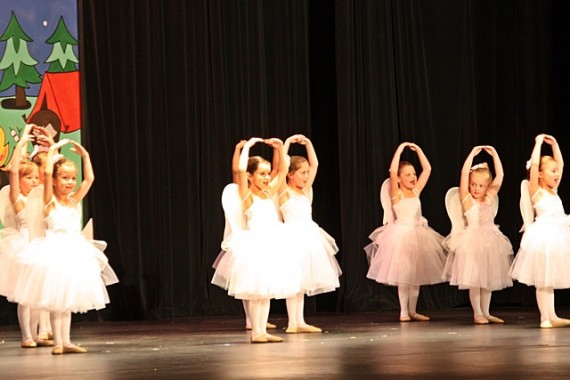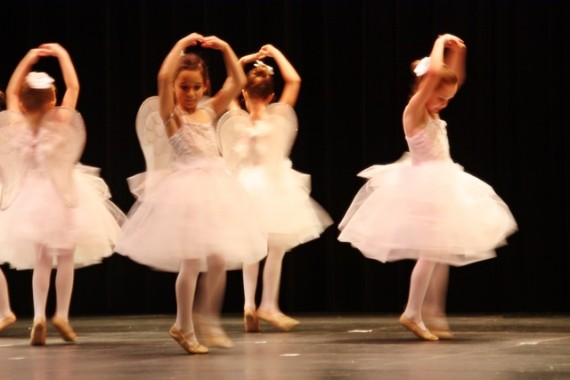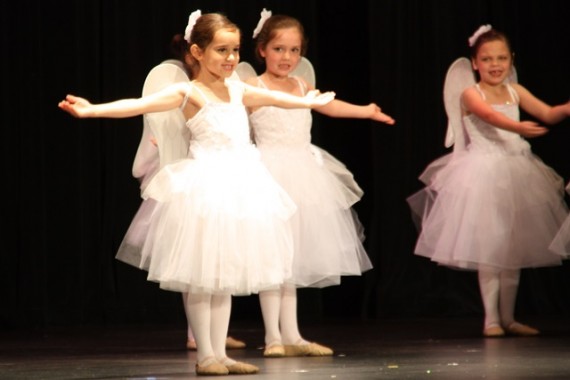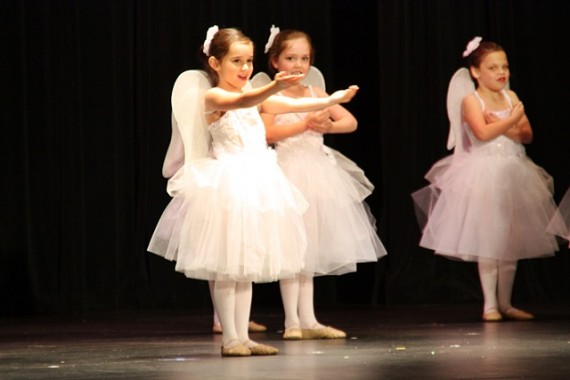 After the performance, I got a few pics of LK with her friends and fans.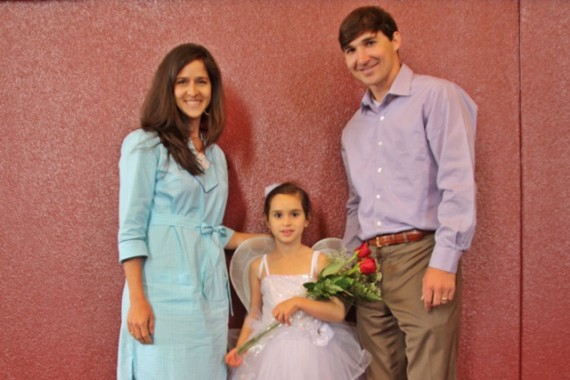 Our cute friend, Katelynn and LK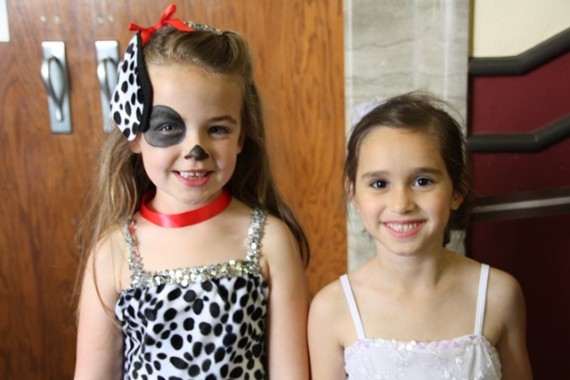 Sweet Aunt Sugar (Anne) drove in to see LK.  Plus she brought cookies!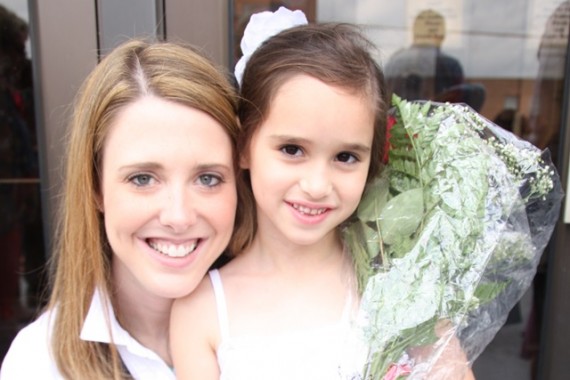 Almost all of my maniacs.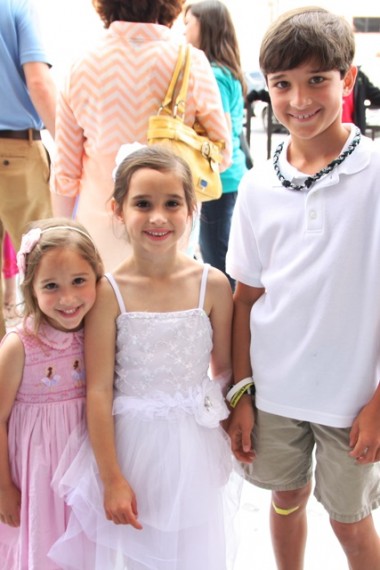 Granddear and Nana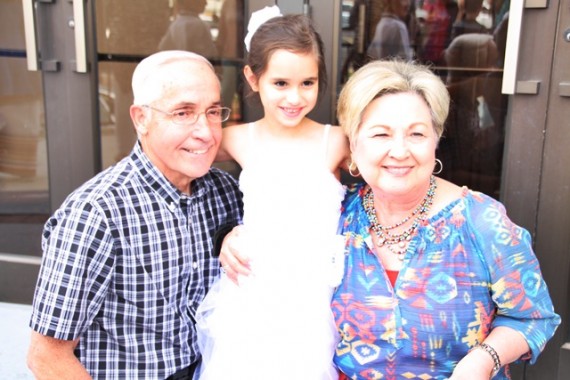 A group of beautiful kids from Africa performed, and this little girl asked to take her pic with Lilly Katherine.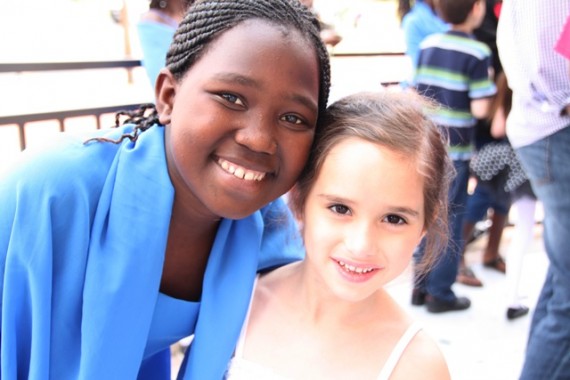 This is LK's friend Sara.  They are the same age.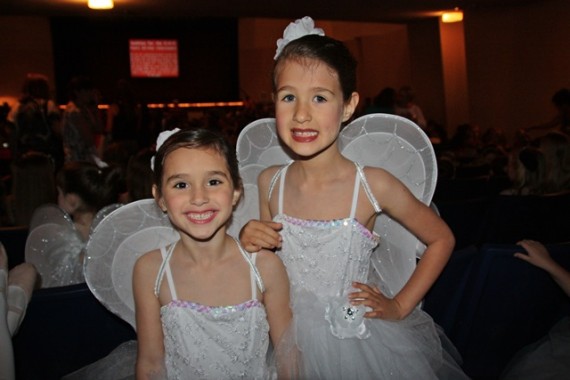 This is AnnaLeigh (with her new "cute smile" as she calls it) and her friend Ella (Sara's sister).  They are also the same age.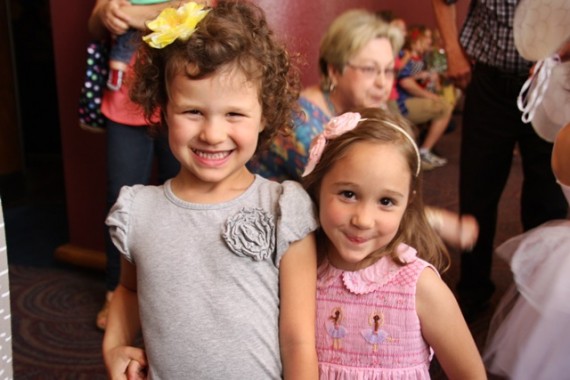 These are some of our very good friends.  We are with this family every week!  After taking both pictures of the girls, I decided I wanted a FAMILY pic so we could see the height difference in our whole family (minus Georgia).  Scott and Elicia are tall.  We are short.  Our kids all match exactly in terms of gender, age, and grade…not height!  They are all a head taller than our not-so-tall crew.  Too funny!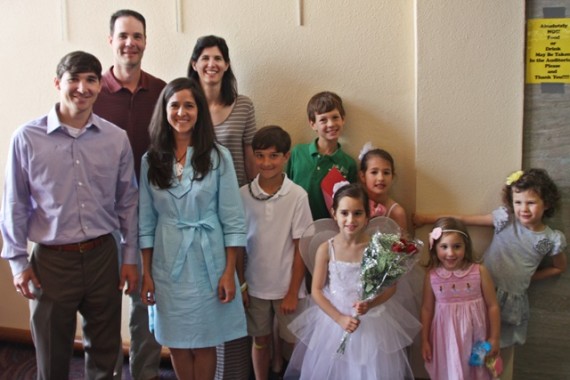 Elicia and I decided we would take many more pics like this as our kids grow, so we can see how they change…and how the 4 adults stay the same, I'm sure. :)
.
Well, another recital behind us, and I hope I get to see my baby girl dance for many more years.  Just as Brad is so thankful to share his love of all things sports with Preston, I am so thankful to share the love of dance with MY child!
This Psalm just makes me think of Lilly Katherine – her love of dancing, singing, and her heart for the Lord.  I love you, beautiful dancing baby!
Psalm 100
A psalm. For giving grateful praise.
1 Shout for joy to the Lord, all the earth.
2     Worship the Lord with gladness;
    come before him with joyful songs.
3 Know that the Lord is God.
    It is he who made us, and we are his[a];
    we are his people, the sheep of his pasture.
4 Enter his gates with thanksgiving
    and his courts with praise;
    give thanks to him and praise his name.
5 For the Lord is good and his love endures forever;
    his faithfulness continues through all generations.
-kate
.