It's a

GIRL!!!
Can we say SHOCKED?!?!?!
I am still in shock that the Lord has blessed our family with a perfectly tiny little PINK bundle of JOY!
Meet Little Miss Georgia Sarullo…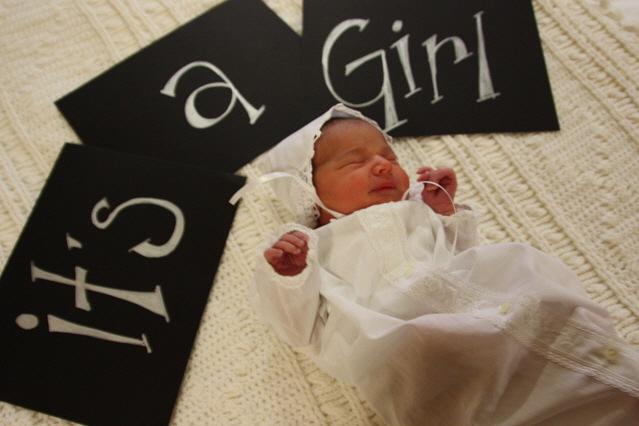 Georgia was born Tuesday afternoon, weighing 6 pounds, 7 ounces.  She is perfectly precious and we love her so very much.  I have so much I want to write about, and I want to document her birth story, but it will have to wait until tomorrow.  I think I should sleep while Georgia is asleep.
Because so many people have asked, I wanted to at least write about her name, Georgia Sarullo.
Georgia is named after Brad's dad, George.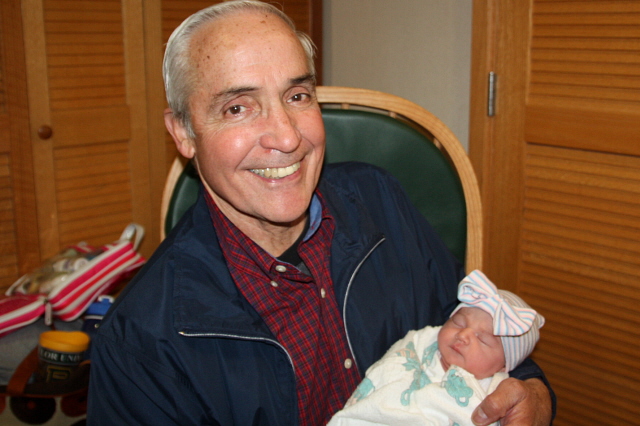 George is a kind, patient man with a servant's heart and a gentle smile.  He loves his family and he loves the Lord.  He has always been a wonderful example to his sons, Brad and Andy, and to our children.  It is an honor to get to name our sweet baby after her Granddear, George.
I have written about my wonderful Italian grandmother, MamaSara, many times like here and here and here.  Her maiden name is Sarullo, pronounced suh-ROO-luh.  Her health is quickly deteriorating and I doubt sweet Georgia will ever really know her MamaSara.  With Sarullo as Georgia's middle name, she can carry MamaSara with her always.  I pray that my little Georgia will be much like her namesakes.
She has been a true joy already.  I can simply not stop kissing her.  I don't ever want to put her down!  As shocked as I was that she is a GIRL, and I mean S-H-O-C-K-E-D, I love her more than I could ever imagine.  She is the perfect child to complete our family, and I can't wait to love on her forever!
Here are a few pics of Georgia meeting some of her most favorite people…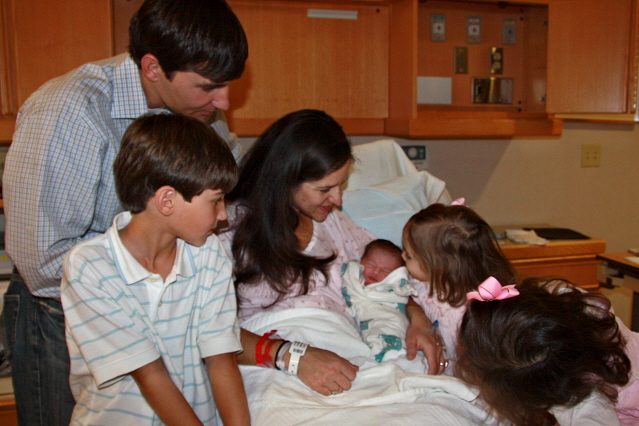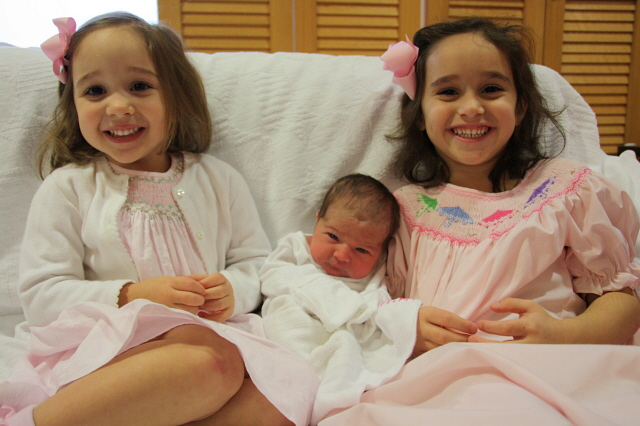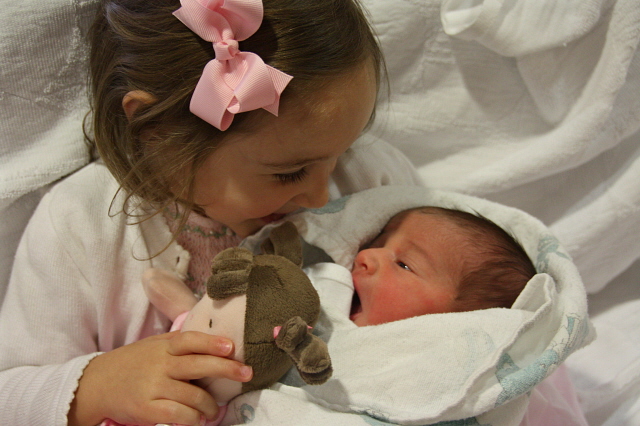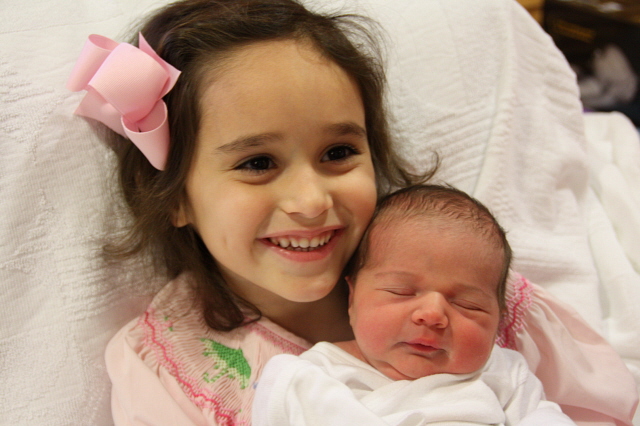 My sweet big boy LOVES his newest little sister.  It helps that she looks EXACTLY like he did.  I'll have to post some comparison pics.  It's crazy!

Many more pics to come.  :)
-kate
.