Brad has been busy listing several great houses lately.  This one because it's so unique, I just had to post it!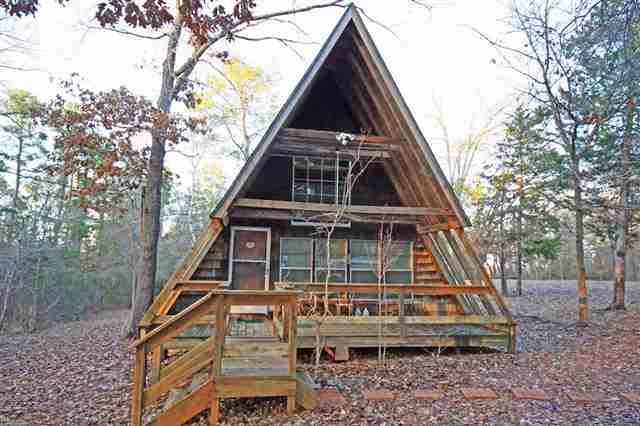 Look at this cute little cabin in the woods!  I have always wondered what A-framed houses looked like inside…so fun and so cool!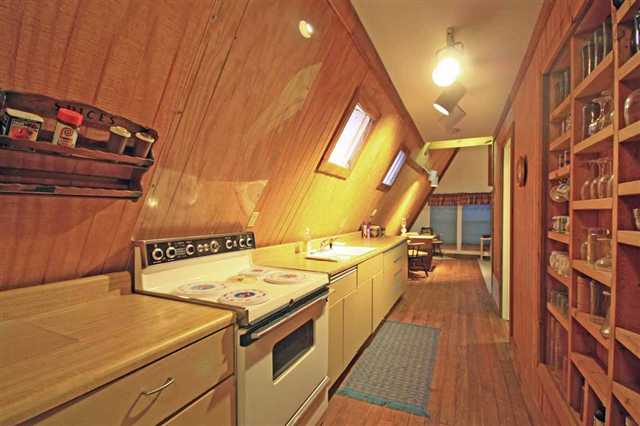 Don't you love the slanted walls?!  It reminds me of the crooked old house that Six Flags used to have…that I NEVER understood.  How did water or oranges roll uphill?  My dad always tried to explain it, but my mind couldn't grasp it.  Anyway…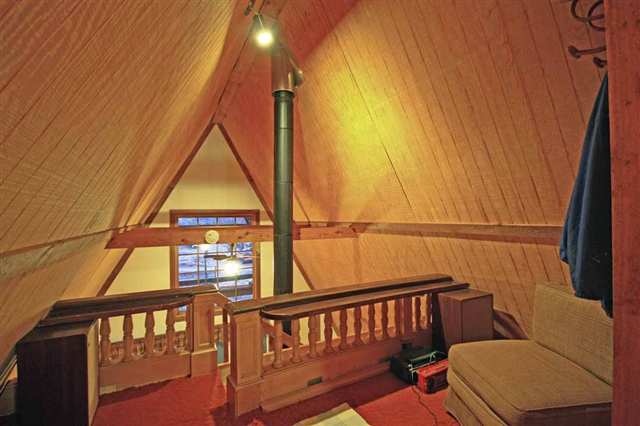 Loft upstairs.  I have a thing for lofts.  I've always wanted one, and this loft is great!

Need a lake-house?  This great A-frame house is fully furnished and within walking distance of a lake, and it's only $75,000.
.
With a little paint, this house could be so cute and so fun!!!
.