I am a procrastinator.  That is an understatement.
We had a "Mad Hatter's Tea Party" at our church this weekend, and I was asked to decorate a table.  When did I start decorating it?  I bought a few items for the table on Friday afternoon.  I didn't THINK about the table until THREE A.M. Saturday morning.  That's right.  I AM A PRO-CRAS-TIN-A-TOR!
My friends Meredith and Carrie (sisters) were having their babies' birthday parties on Saturday, and they asked me to help with their cakes.  They came over Friday night and we worked on cakes until about 3 am.  All I did was help with icing, but it was so fun to have them here til the wee hours of the morning. When we finished decorating their cakes, we started working on the Tea Party table…at 3 am.  Ha ha!
Their parties were so cute.  I wish I had a pic from Carrie's little girl Audrey's party, but I was only there for 5 minutes.  I had to get to the church to set up my table.
Here's a pic of Samuel's cake (Meredith's son) who just turned 4.  The party was based on the book, "Where the Wild Things Are."  The cake was delish!  It had a forest and said, "Samuel's Wild Rumpus."  It was a precious party!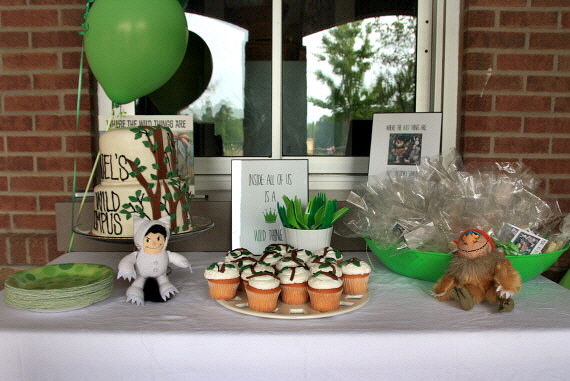 Back to the Tea Party…I was supposed to decorate my table Friday afternoon or Saturday from 10-noon.  I left my house at noon, praying someone would be at the church to let me in to decorate my table.  That's how I roll!  LATE!  It's not intentional.  I know I make people crazy.  I'm sorry!  I'll work on it…soon…maybe.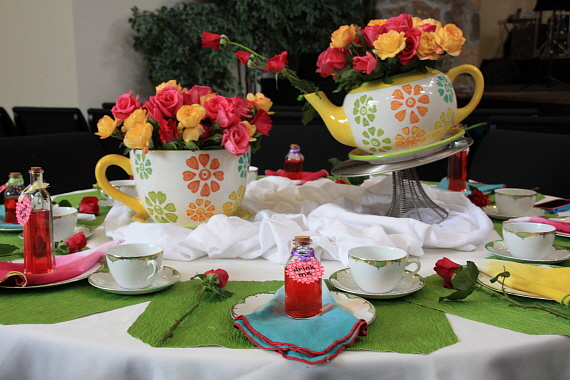 I decorated the table, and left the church at 1:00, wearing nasty clothes.  I was supposed to be back at the church for the Tea Party at 1:45, wearing a hat and NOT looking like I had just rolled out of bed.  Did I have a hat?  Did Lilly Katherine have a hat?  Of course not!  Our church is 10 minutes from my house.  I left the church, ran to Target to buy hats, ran home, showered, dressed myself, dressed LK, and we were out the door…and back at the church by 1:50 (only a few minutes late!)  Miracle!
A few details of the table…
Planters were from Wal-Mart.  Flowers were from the street corner! :)  Being the Rose Capital, we have the amazing privilege of buying these gorgeous flowers on the street corner for $2.50 a dozen!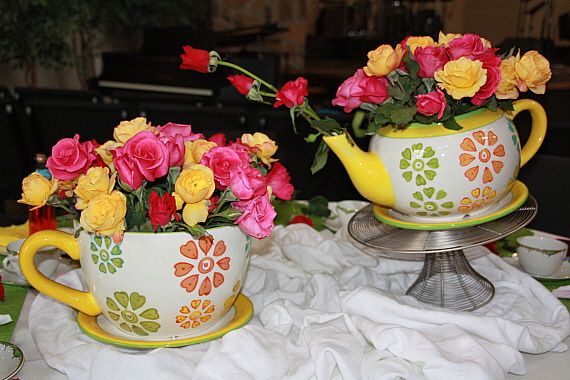 The china was Brad's grandmothers, and I love it!  I wish I had a better picture of it.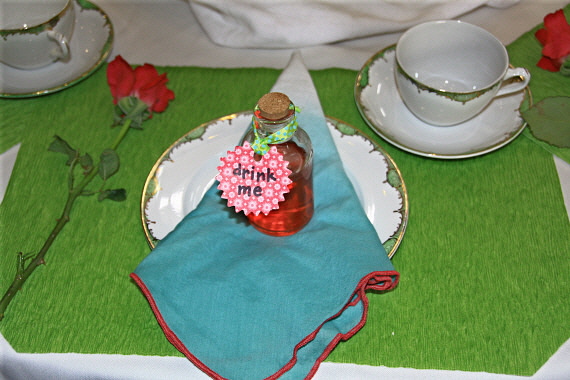 To go with the Mad Hatter's Tea theme, I gave everyone a little bottle of secret potion like Alice drank.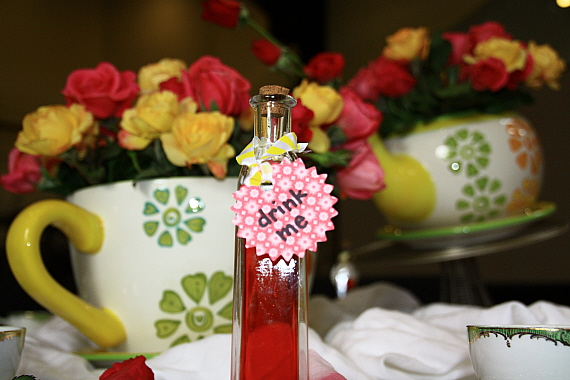 The little girls at our table loved it.  I didn't think about the little red mustache that it would create. :)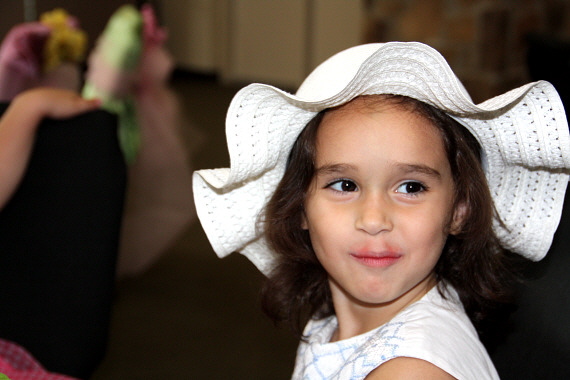 I had fun with my big girl.  We also invited Kay (Brad's mom).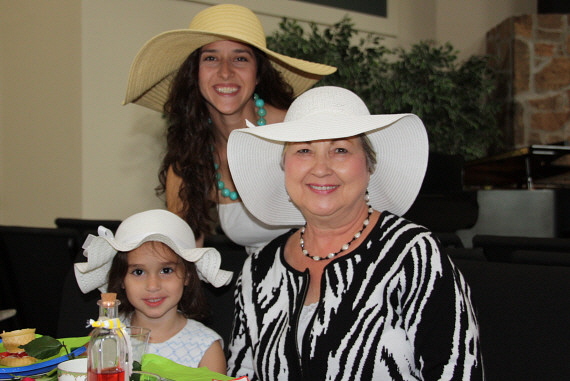 They gave door prizes away throughout the Tea Party, and ALL THREE OF US WON!  I've said before that Lilly Katherine is lucky.  I guess it rubbed off on us.  She won cotton candy (perfect!), I won a little girls purse (that I gave to her), and Kay won a manicure from a salon.  It was great!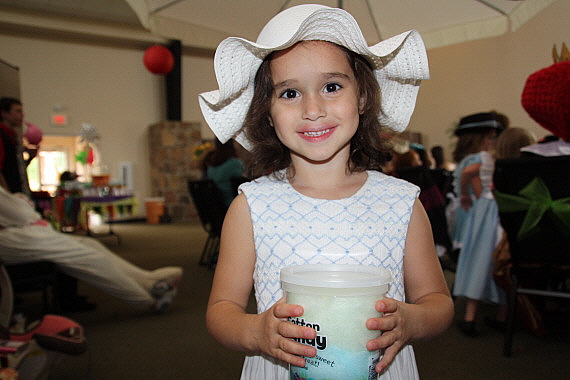 We sat with our sweet, beautiful friends.
Lisa and Hadley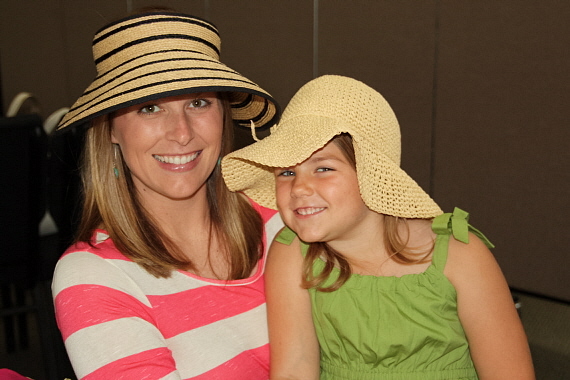 Tiffany and Katelynn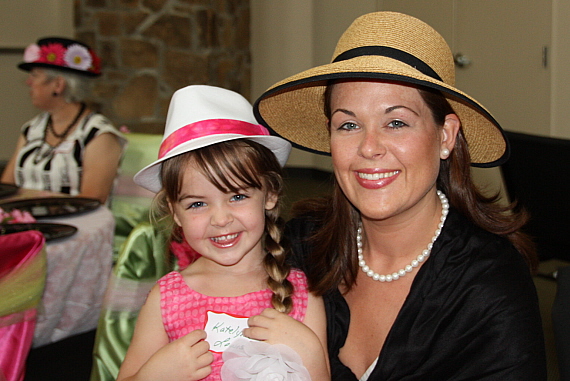 Good times had by all.  I rarely get to hang out with just LK, so it was nice to have some mother/daughter time.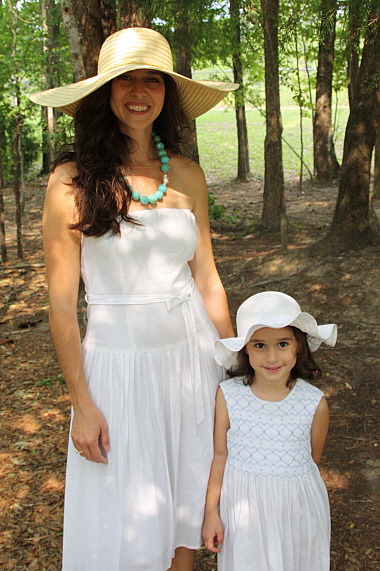 On a COMPLETELY different note…
A few weeks ago Preston received the "game ball" at his 5-pitch baseball game.  He was ECSTATIC!  My boy loves baseball.  He's very competitive, and he was thrilled to have earned the game ball as the Most Valuable Player for that game.  The moment we walked in the house I saw him writing something on his baseball.  When I looked over his shoulder, I couldn't help but smile.  I love my little type-A 7-year old man.  He did this all by himself.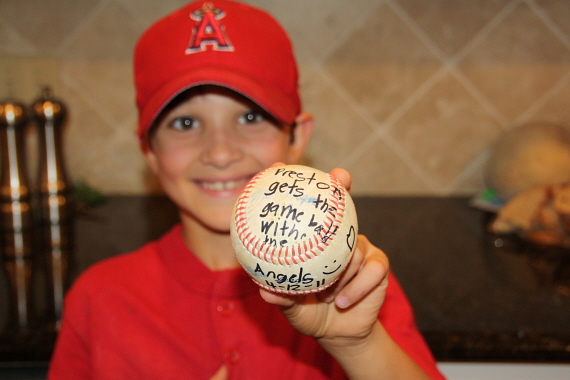 It says, "Preston gets the game ball with the Angels 4-12-11  :)  (heart)"
When I went in his room to kiss him goodnight, I saw that he had placed it on his shelf in just the perfect spot.  (Not sure why there is Play-doh in their room, hiding behind the giant piggy bank, but it was removed.)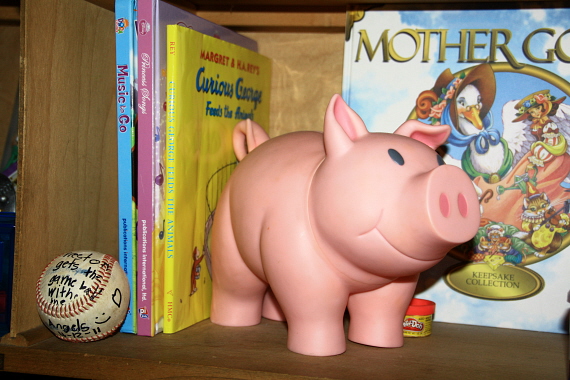 I have so many more things I would like to post, but no time now.  With the busy week that I have staring at me, I'll do my best to get those recipes posted.  We'll see.  Refer back to the very first sentence of this post to see when that will happen. :)
.