One of Lilly Katherine's best friends, Sara, had a birthday party this weekend.  (LK is 4 months OLDER.)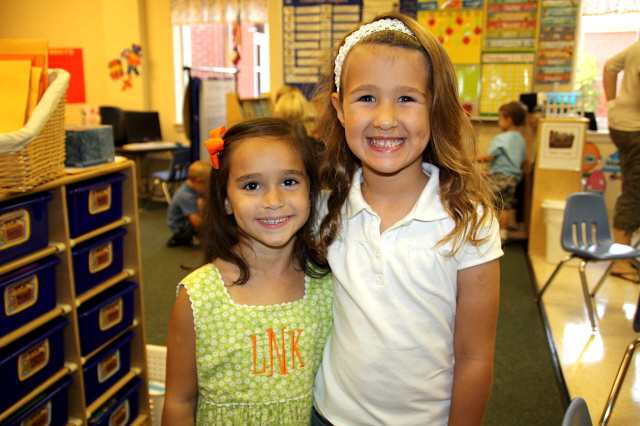 I asked LK what Sara would like and she said headbands and books.  Who knows if Sara actually likes these things, but that's what we got her for her birthday!  (Elicia, sorry if those gifts were SO random!)
Lilly Katherine and I made Sara a headband holder, and I thought this would be the perfect gift idea to share for all of you who have a little lady on your shopping list this Christmas.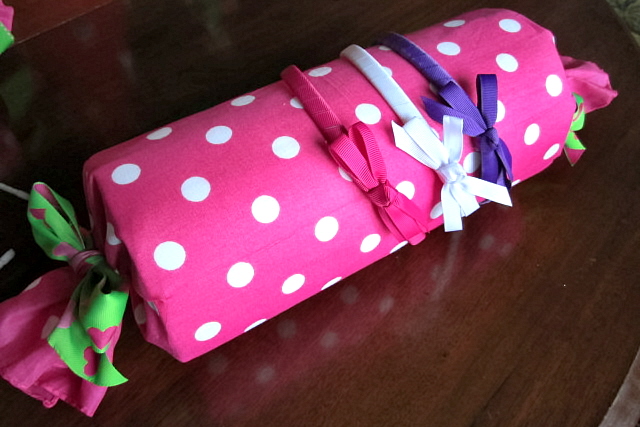 These headband holders are SO EASY and cost a whopping $2 or less!  I made one for my girls last Christmas and they love it!  Thank you, Amy Jo, for sharing this brilliant idea with me!
What you need to make a Homemade Headband Holder:
Roll of Paper Towels

Bandanna or scrap of fabric (bandannas work perfectly!)

Ribbon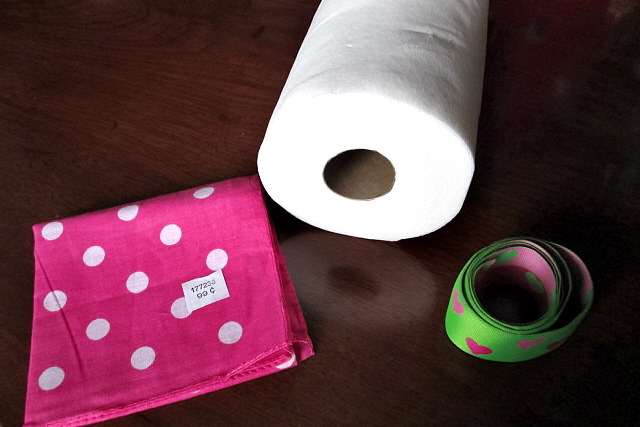 Open your bandanna (mine was $.99 at Hobby Lobby) and place the paper towel roll in the center.
(If you don't have a paper towel roll, you can use 2 large rolls of toilet paper that are duck taped together.  Paper towel rolls work best, though.)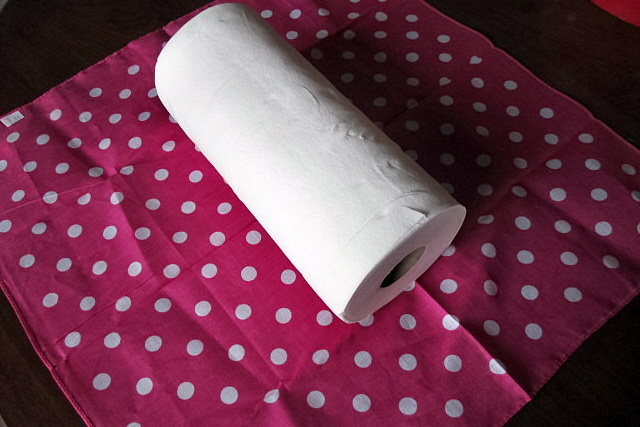 TIGHTLY wrap the paper towel roll in the bandana or scrap of fabric.  It helps if you have a little hand to assist you in the wrapping.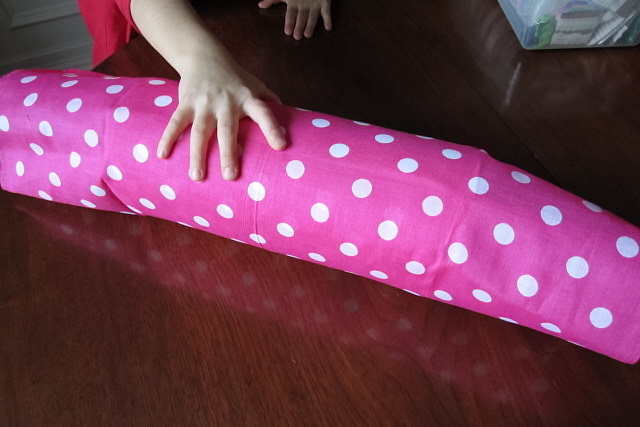 Tie the ends with your ribbon.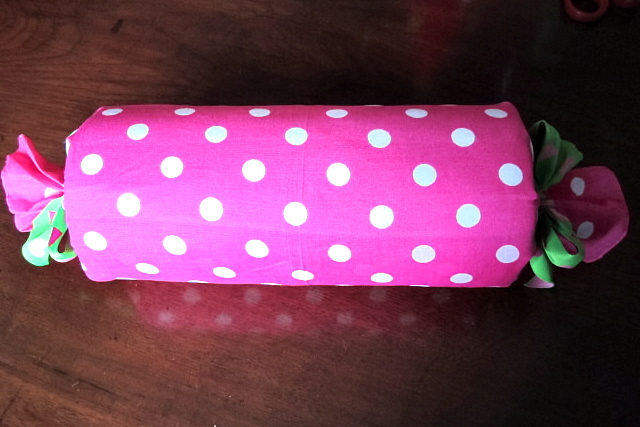 It's that easy!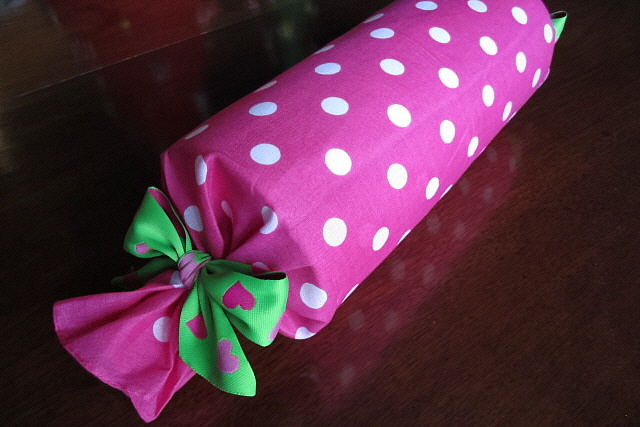 Put a couple of headbands on the headband holder, and you're done!  Easy, cheap, useful, and it's a "big present" for a small price!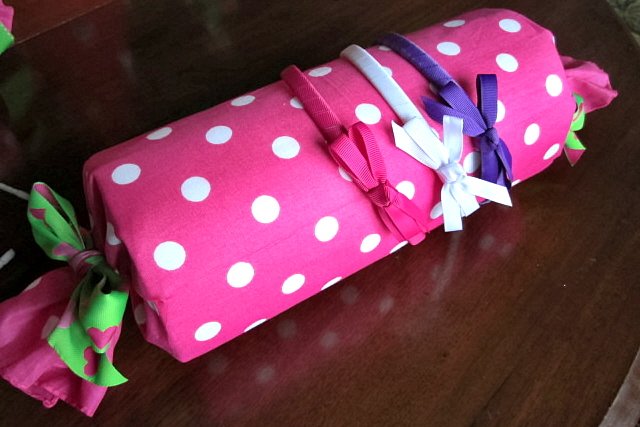 Happy Birthday, Sara, and Merry Christmas to all!!!
-kate
.