Just typing the title is making my mouth water!  I love hummus and I make it almost every week (must be my Lebanese roots shining through).  I'm always throwing something different in there to see how it tastes.  About a month ago I caramelized an onion and threw it in, and it was so yummy!  I've made it several times since.
.
What is HUMMUS?  It's not very appetizing to say the word "hummus."  It's not very appetizing to hear that it's made from garbanzo beans/chick peas.  It's not very appetizing when you see it…but it is a healthy, wonderful, snack that is simple and delicious!  It's high in protein, iron, vitamin C, and fiber.
.
Many people use Tahini Paste in their hummus.  Tahini paste is crushed sesame seeds, which are rich in protein, but also high if fat (12 g of fat/Tbsp).  It does give your hummus a slightly smoother texture, but not noticeable enough for me, plus I prefer the taste of a little extra olive oil to tahini.
.
My recipes are generally "this and that" kind of recipes.  I just add stuff til it tastes good!  (That's not exactly helpful when you're posting recipes on a blog.)  My tip is, make it your own!  Add or subtract heat, add fun ingredients.  EXPERIMENT!
.
Ingredients: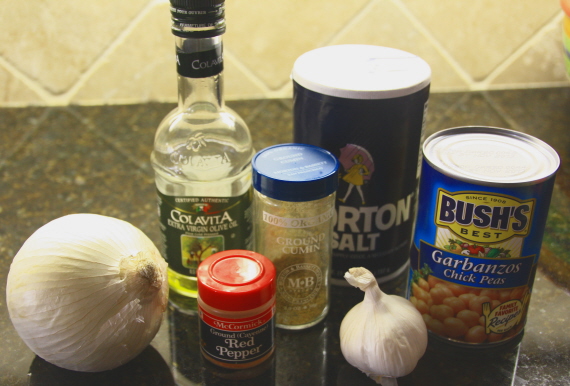 Garbanzo Beans, Olive Oil, Onion, Garlic, Salt, Cumin, Red Pepper
Cut 1/2 a medium sized onion.
Caramelize the onion by cooking over medium heat in Olive Oil.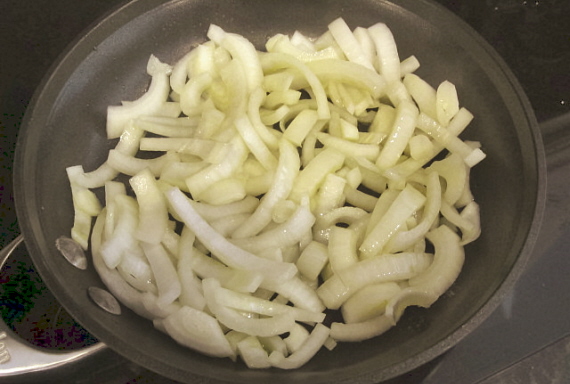 I like them to be brown, but not burned.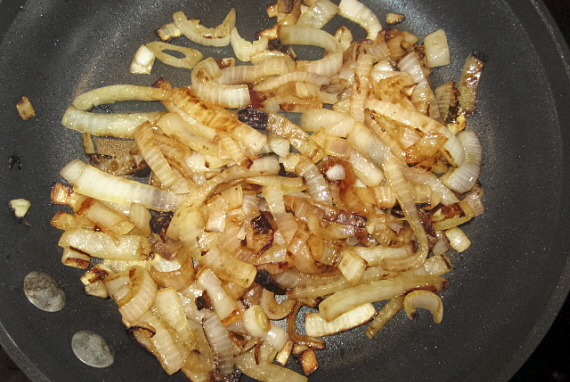 At this point, I like to remove the onions from the eye and stir in freshly minced garlic.  This sautés the garlic just a bit so it won't have such a bite.  However, I LOVE fresh garlic, too.
Rinse and drain your can of Garbanzo Beans (reserving liquid) and pour them in your food processor.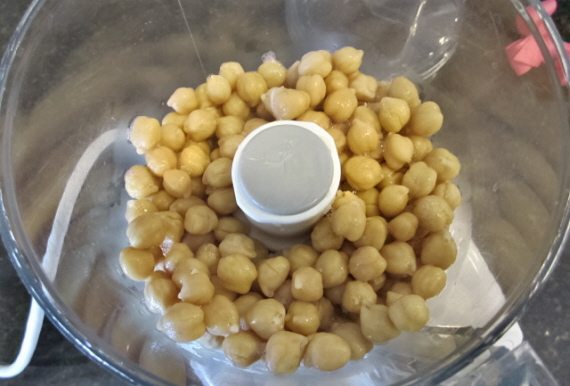 Add the caramelized onion and garlic.  Put a little pink hairbow in your hair if you have one handy like I apparently did in all these pics!) :)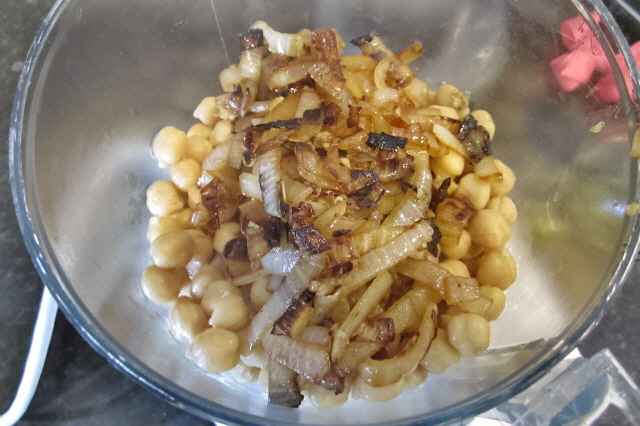 Add Olive Oil, Salt, Red Pepper, Cumin, and Water (or reserved Garbanzo Bean Liquid) and process until smooth, scraping down edges.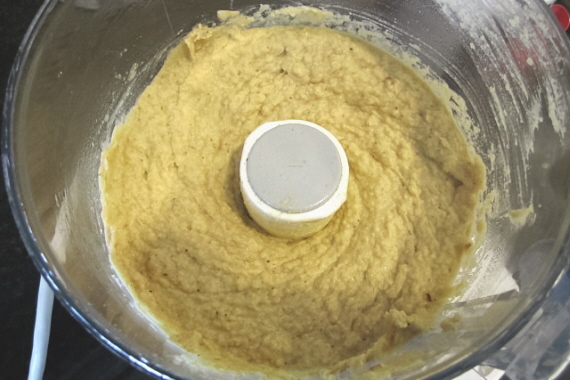 Serve with Pita Chips, Celery, Carrots, or my personal fav, Wheat Thins!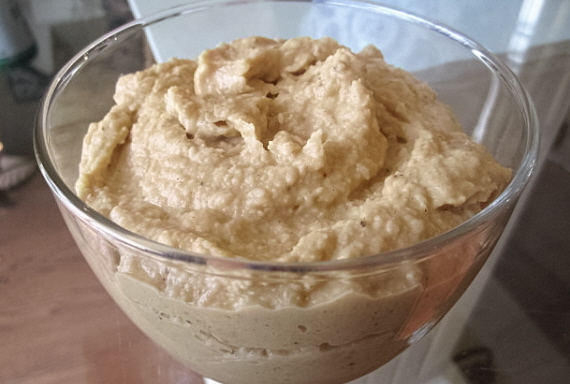 Trust me…is is WAY more delish than it looks! :)
.
Shake things up a bit.  Instead of onions, add one of these options…
Roasted Red Peppers
Pesto
Sun Dried Tomato Pesto (Giada has a great SDT pesto at Target)
Kalamata Olives
.
RECIPE
Caramelized Onion Hummus
1 Can Garbanzo Beans (Chick Peas)
1/2 Medium Onion, Cut in strips
2 Cloves Garlic, Minced
4-5 Tbsp Olive Oil (Divided)
1 1/2 Tbsp Reserved Garbanzo Bean Liquid (or Water works fine)
1 scant tsp Cumin
1/2 tsp Salt
1/2 tsp Cayenne Pepper (add 1/4 tsp at a time to see how spicy you like it)
Lemon* (optional)
Cook the Onions over medium heat in 1-2 Tbsp EVOO until golden brown, but not burned.  Remove from heat and add the minced garlic.  Stir.  Rinse and drain the Garbanzo Beans, reserving liquid.  Add all ingredients to the food processor and process until smooth, scraping down sides.  Add additional salt or EVOO if needed. Serve warm or cold.
*You can also reduce the amount of reserved liquid/water and add a little freshly squeezed lemon.  I don't always use lemon, but it adds a nice layer of flavor.
.
I must go make some of this right now.  It's all my stomach can think about!
.
Happy Hummussing!  Probably the only time you'll ever hear that phrase! :)
.