Last year a friend of mine from Baylor, Brittney Poe, (who has an absolutely amazing blog) had an Advent ornament exchange party for Christmas.  You can see her party here.  Meredith and I thought it was a wonderful idea and we wanted to copy her. :)
Well, Brittney made it very easy, because she did all the work for us!  She and her friend wrote and published an Advent devotional called "A Meaningful Christmas!"  We were able to purchase their devotional with hostess instructions and have our own party!
We invited 22 friends (which made our total 24 people) and we each had to make 24 ornaments with a specific item on it.  For example, I had to make 24 ornaments with gifts on them.  Andria made 24 ornaments with a little donkey on them.  Carrie made 24 baby Jesus ornaments, etc…We each made 24, then we swapped.  So, we each ended up with 24 different ornaments, all following the days of the "A Meaningful Christmas" devotional!
It was so much fun!  If you don't have a family devotional, do this for your family next year!  Our party was not quite as fancy as Brittney's, because Mere and I are both pregnant and we were just thankful to be standing at the end of the night.  We had a great time and it was so much fun to see all the cute, creative ornaments.  It's been so special to share with my kids these ornaments my friends took the time and energy to make, and my kids have been SO excited to open the ornament each night and read the devotional.  It has already inspired some great discussions with Preston.
Our party…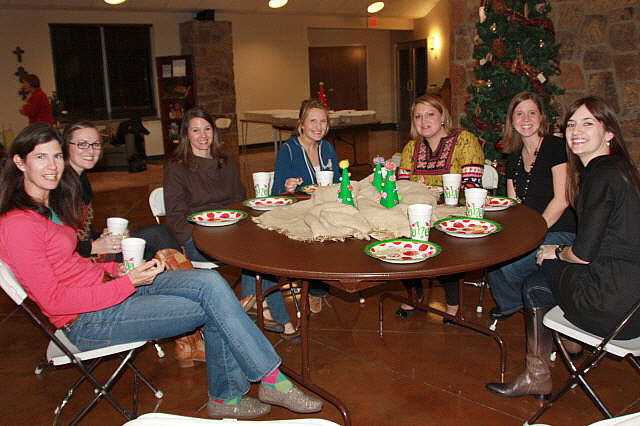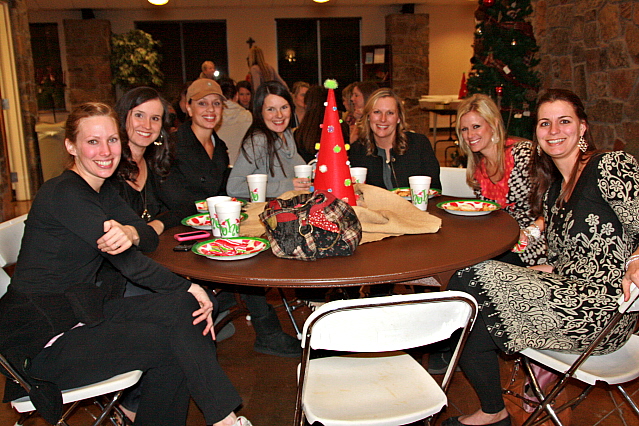 Everyone got their own personalized ornament box.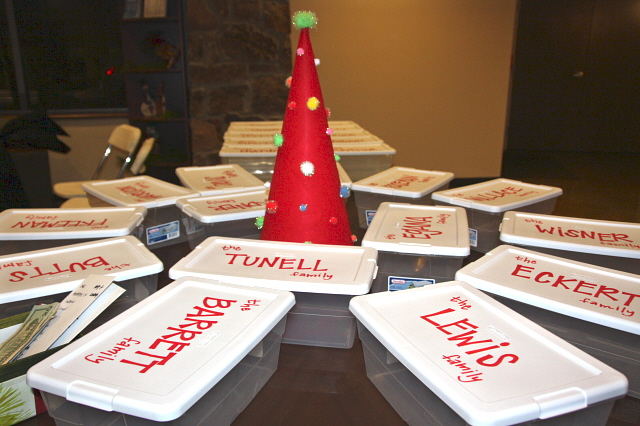 And we filled them with homemade ornaments.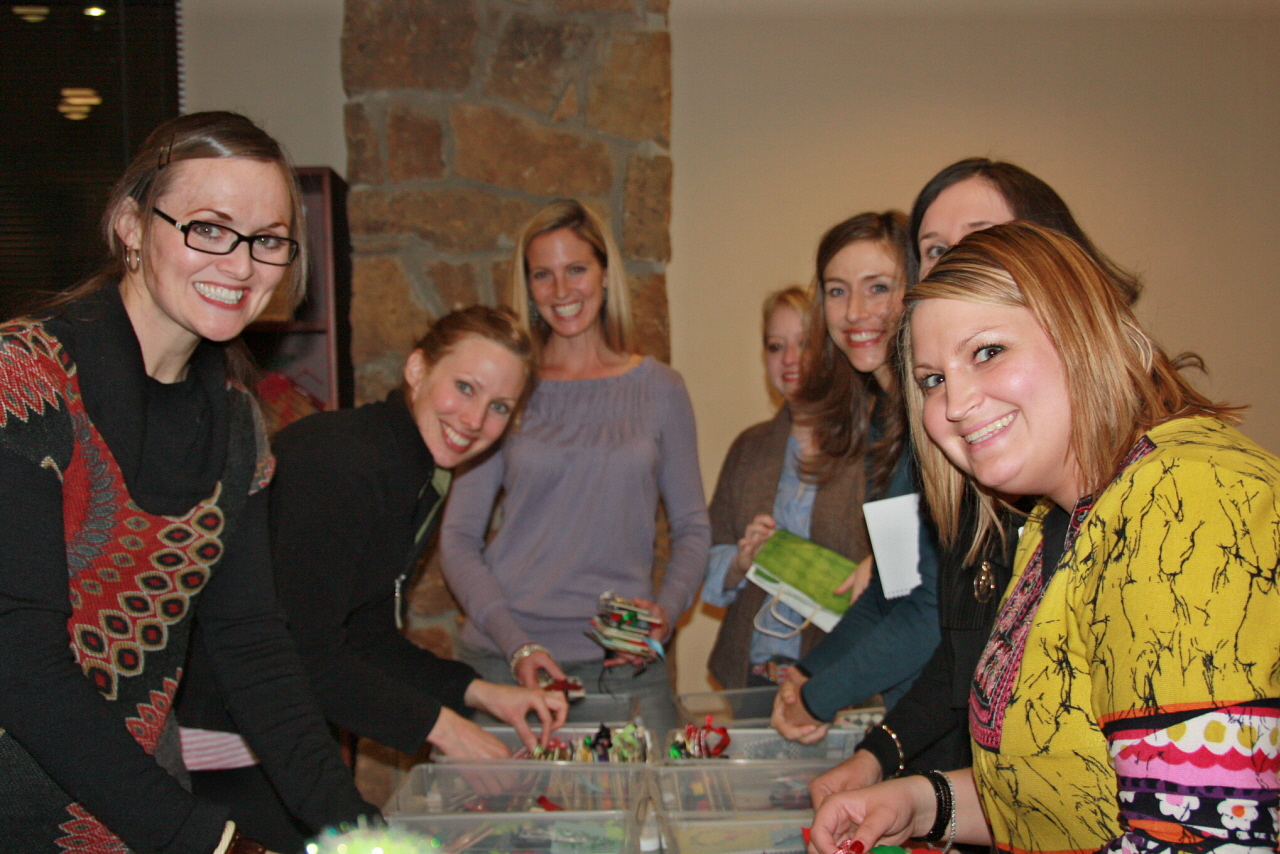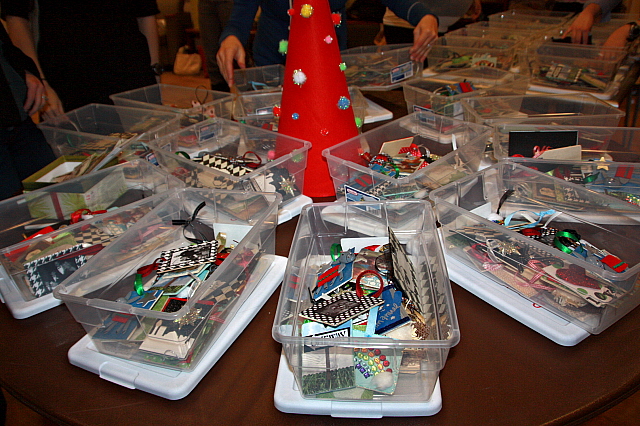 Our precious Baylor friends, Liana and Nancy, drove in from other little East Texas towns.  It was so wonderful to have them!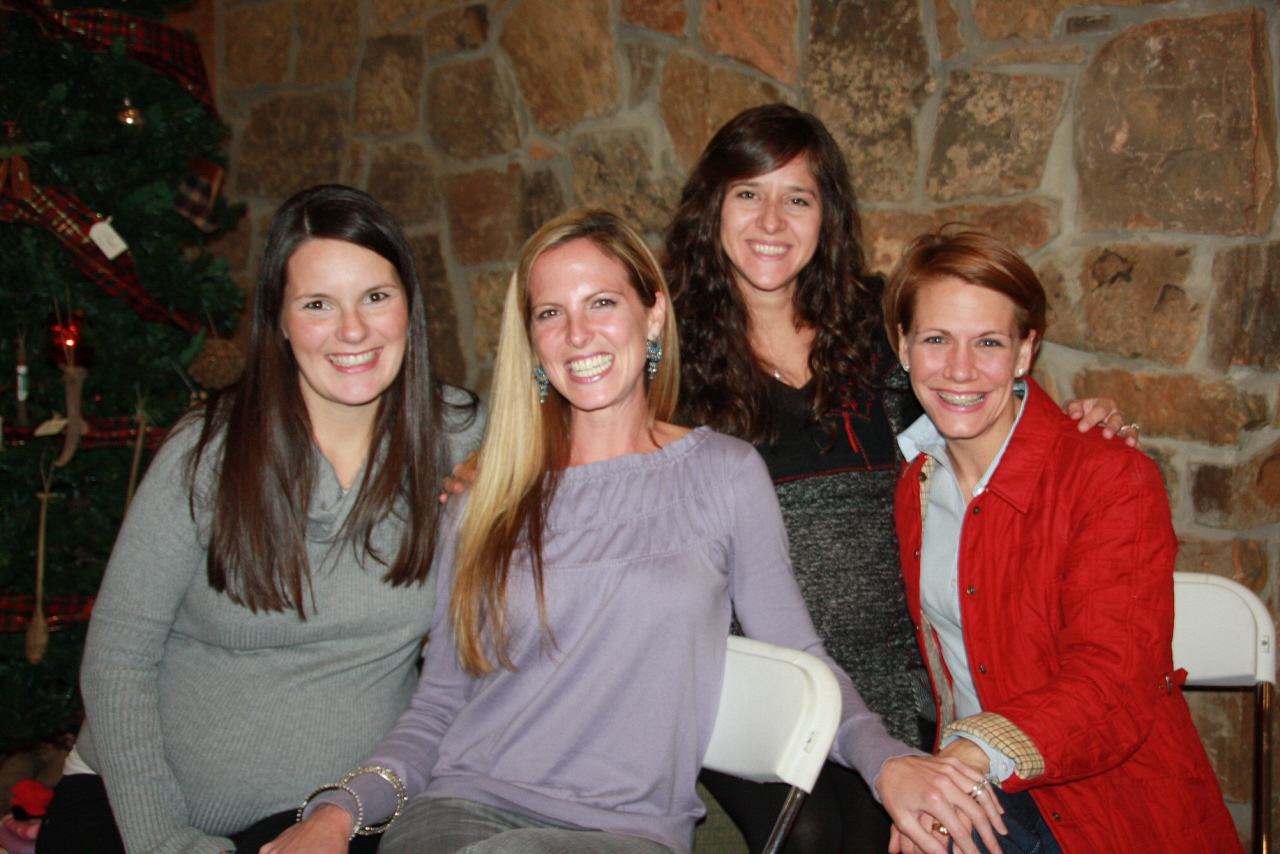 At the end of the night, Mere and I enlisted the help of our slaves sisters, who are also pregnant.  Poor Andria also got stuck helping us clean.  I asked her to take this picture.  Isn't this crazy?!?!  Ash and I are sisters, Mere and Carrie are sisters.  Meredith is pregnant with TWIN BOYS, so we have 5 babies between the 4 of us, all being born within a few weeks of each other.  We're so excited to see all these little maniacs grow up together…just like we did.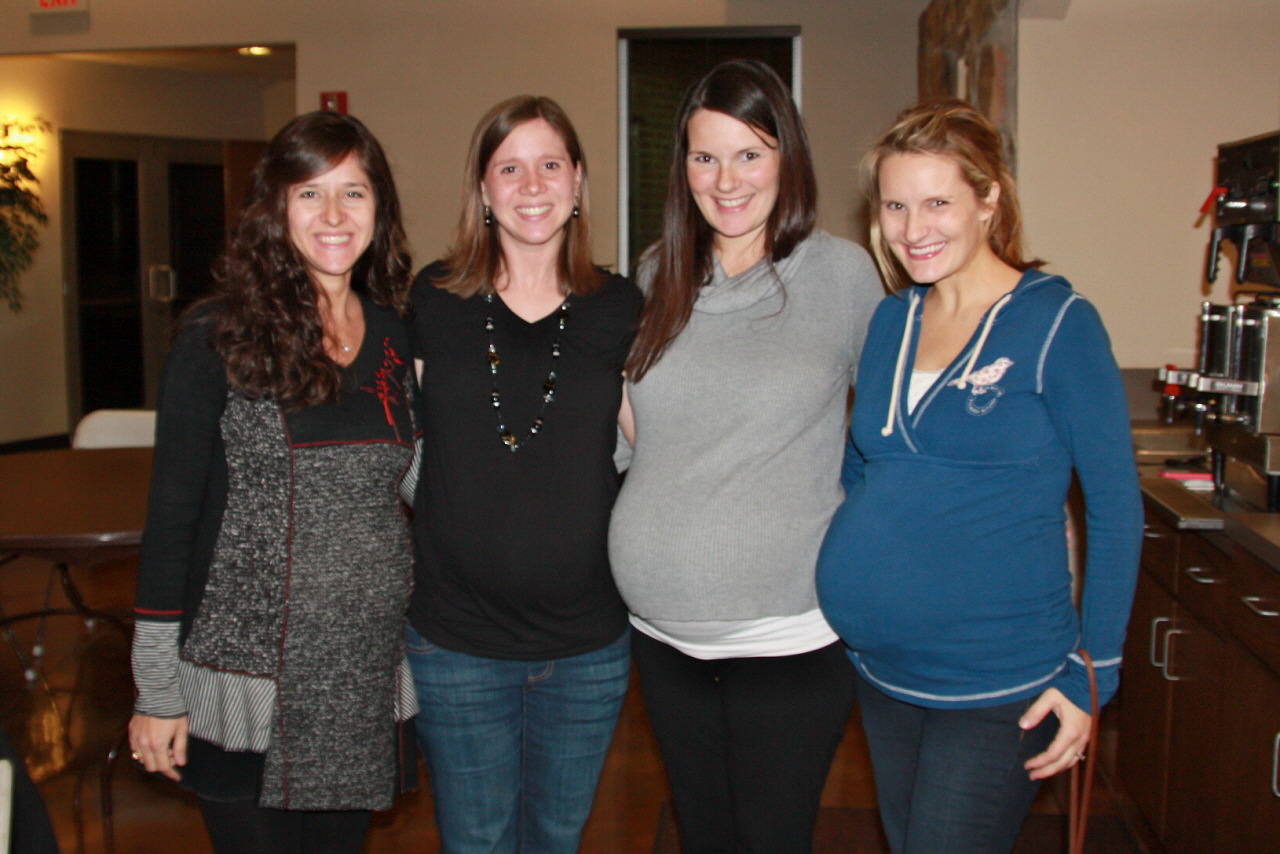 Here are a few of the precious ornaments made by my sweet friends.  What a treasure for my family!  (Some ornaments are already on our advent tree and I'm not going in my kids room while they're napping.)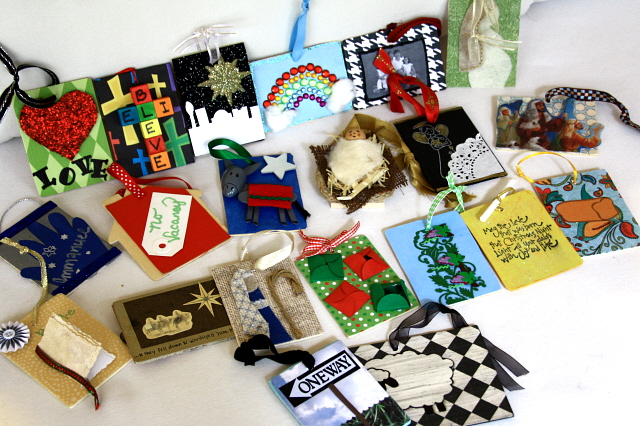 Did I say they were napping?  LK just waltzed into my room to let me know she's not sleepy.  Based on the total meltdown she had at Chipotle, I know she IS SLEEPY.  Why, Lord?  Why does she not sleep?  WHYYYYYYY?
Sorry for the little tantrum.
I am about to wrap the ornaments individually, write the assigned number on each, and place them under the Advent tree so they can fight over who gets to open a new ornament each night.  :)
I really hope you have the opportunity to try this next year.  It's already been a blessing to our family!
.
I have several family traditions that I want to post.  I should have posted them BEFORE December…but I've mentioned a few times that I'm a bit of a procrastinator.  I'll work on that later.  :)
Have a lovely Sunday with your maniacs!
-kate
.